Alright! We are still in NY, and after
visiting the Harry Potter Exhibit
, a Broadway Show was up next! We had time to kill, so we wandered around Times Square and into Toys R Us . . .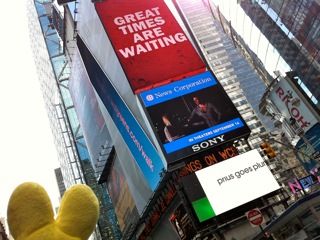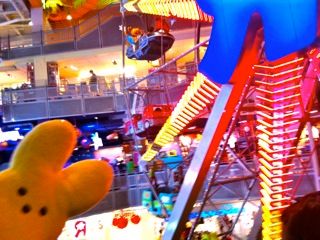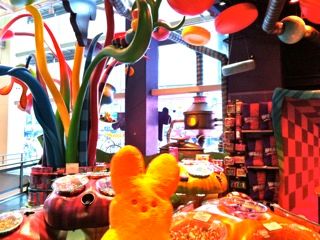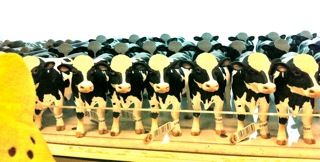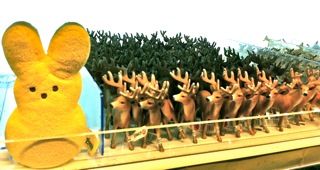 Peepy saw some police on horseback, and made a new friend . . .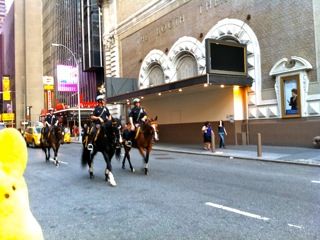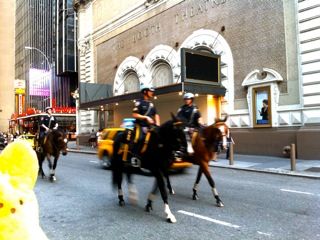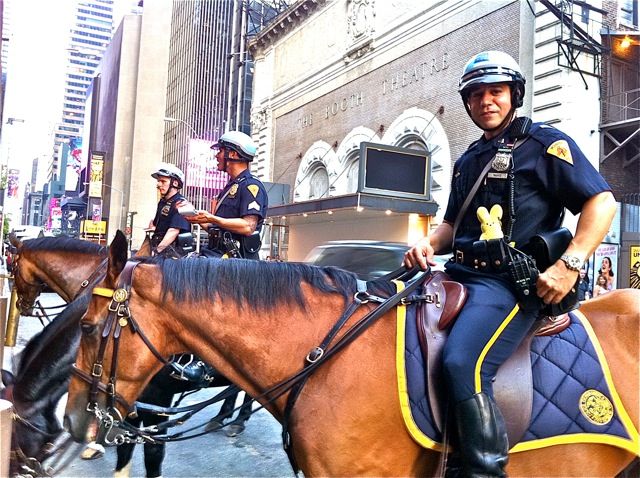 Soon it was time for the show!
I enjoyed the show, but still think I love the movie more.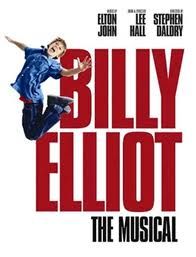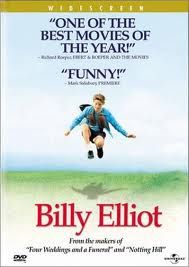 After, we ate at Juniors . . .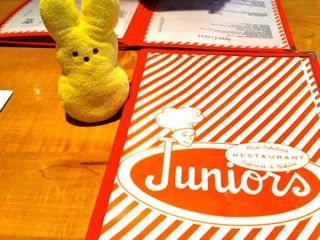 I really enjoyed my pastrami sandwich but thought it was sort of slippery. Then the bill came and I realized I had accidentally eaten a tongue sandwich. This made me feel weird.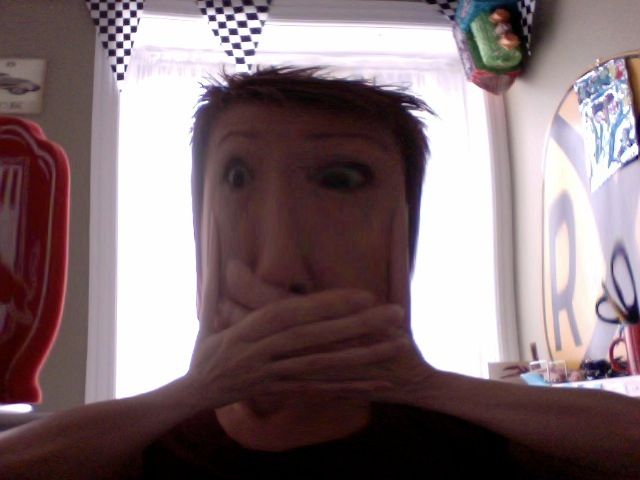 NEXT BLOG . . . Florida!
Disclaimer: No proofreaders were harmed (or even used) in the creation of this blog.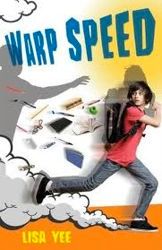 CLICK HERE
to find out about Lisa's newest book, WARP SPEED!!!
Are you an American Girl KANANI fan? If so, here's a
free onlinestory
I wrote about Kanani!!!
Lisa Yee
Subscribe to Lisa Yee's Blog and get her fresh baked blogs e-mailed to you!

Or you can click this for a RSS feed...