My Peep
and I saw
THE HUNGER GAMES
movie on the first day it was released . . .
Well, I did. She was too young, so she stayed in my purse. After all, someone had to hand me the tissues.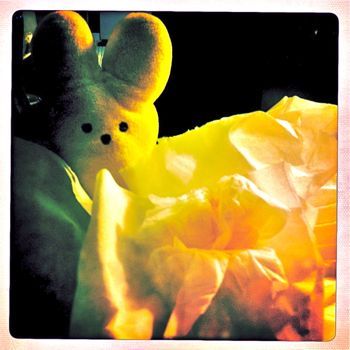 Later, we decided to play a totally different kind of Hunger Games. That's because we were in San Diego for the
National Center on Family Literature
Conference . . .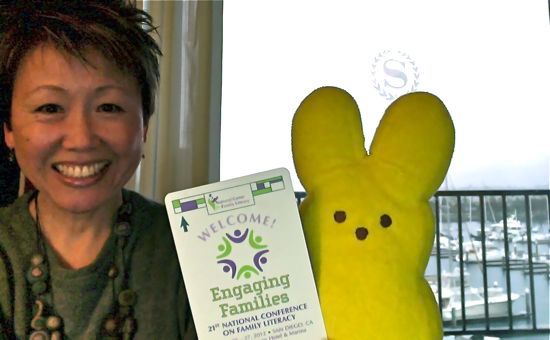 What did we play? Why we played the DESSERT GAMES!!! Just take a look . . .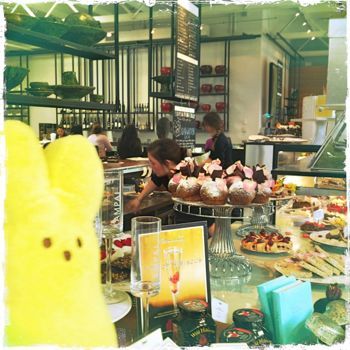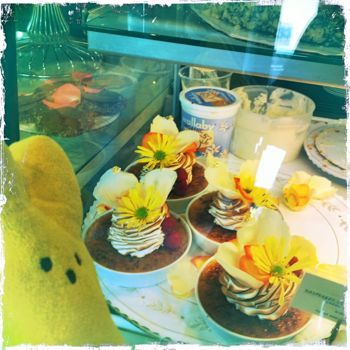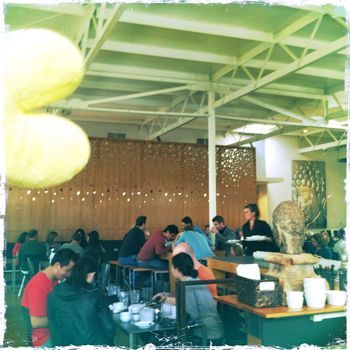 What did we order from
Extraordinary Desserts
?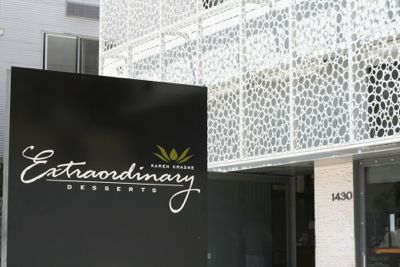 Why this . . .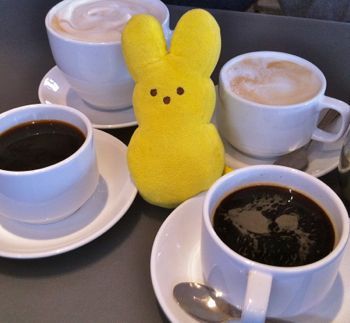 Was it great? Well, yes!!!! Later, we strolled through the neighborhood . . .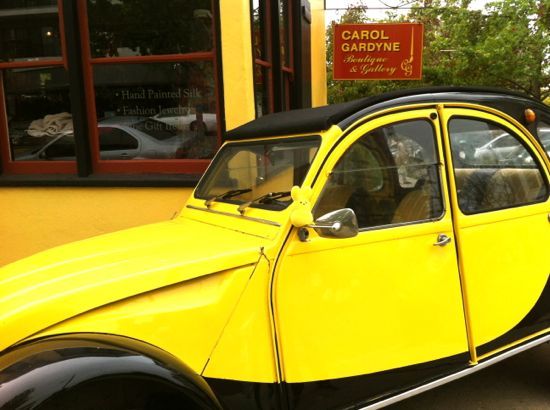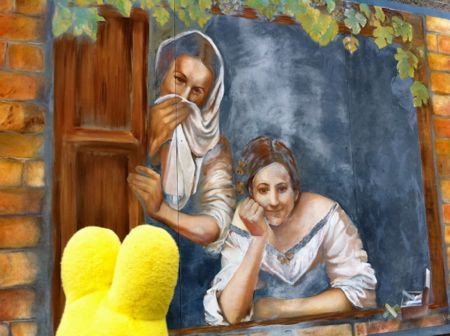 And then headed to our hotel. Luckily we got in before the rain!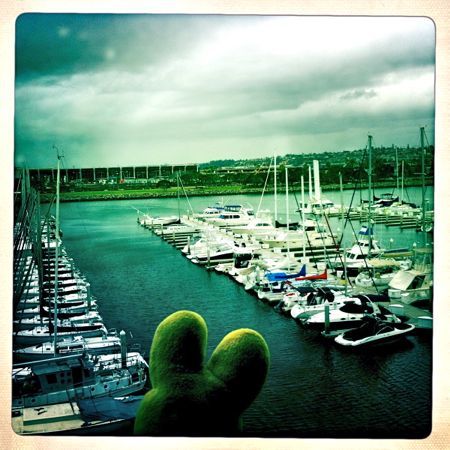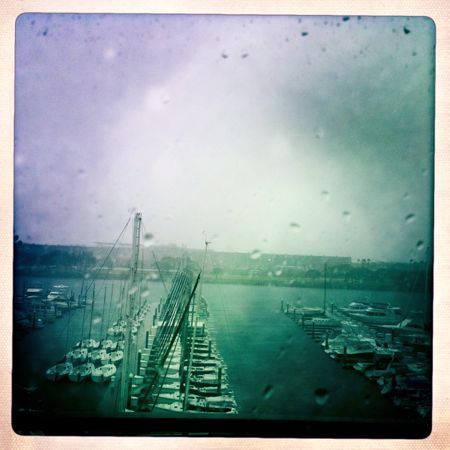 The next morning was GORGEOUS . . .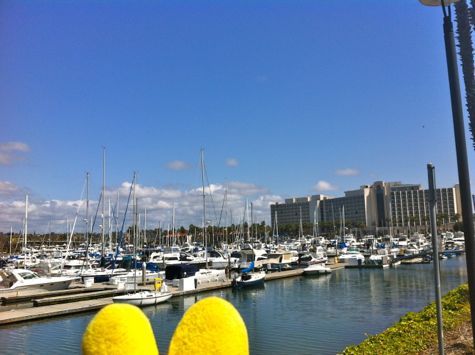 Peepy registered for the NCFL
conference
and then we headed to our
Scholastic
book signing . . .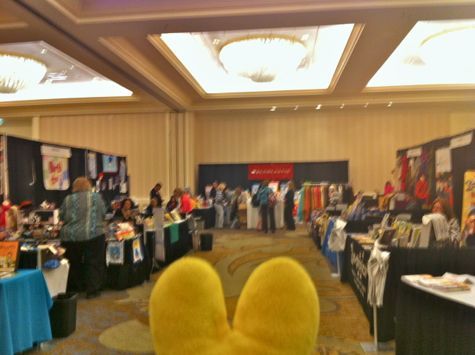 Copies of
WARP SPEED
were given out for the wonderful price of FREE!!!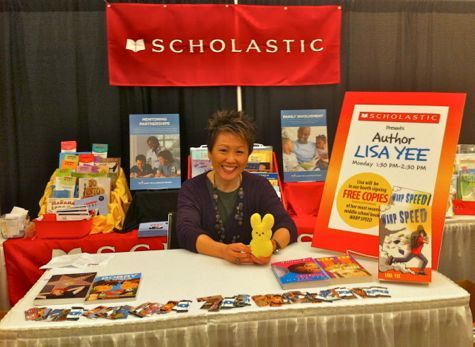 It was fun taking to everyone. Plus, I brought along my little
Moo cards
that I use instead of bookmarks and biz cards . . .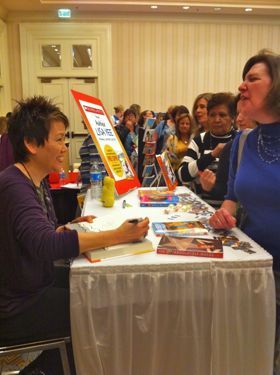 After the signing, I had a chance to walk the conference floor . . .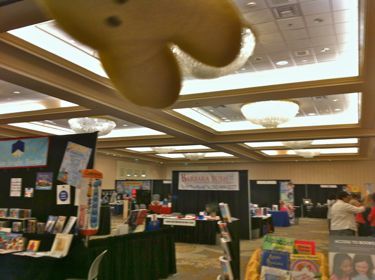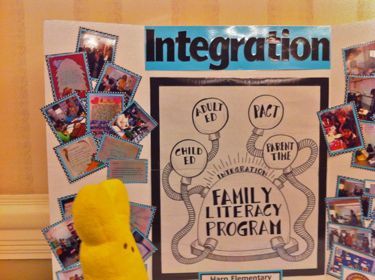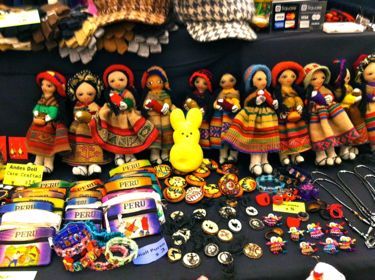 I even signed the
Right to Literacy
petition . . .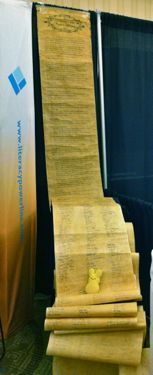 What a wonderful time!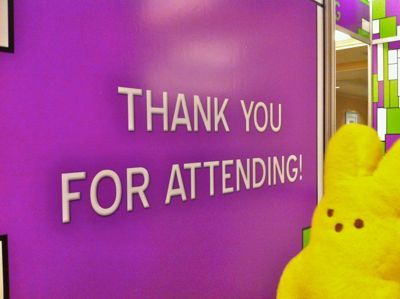 ===========================
Disclaimer: No proofreaders were harmed (or even used) in the creation of this blog.
Want to check out Lisa's NEW AND IMPROVED website? SImply
CLICK HERE
.
Interested in having Lisa speak at your school, library or conference?
CLICK HERE
for more information.
Upcoming Events . . .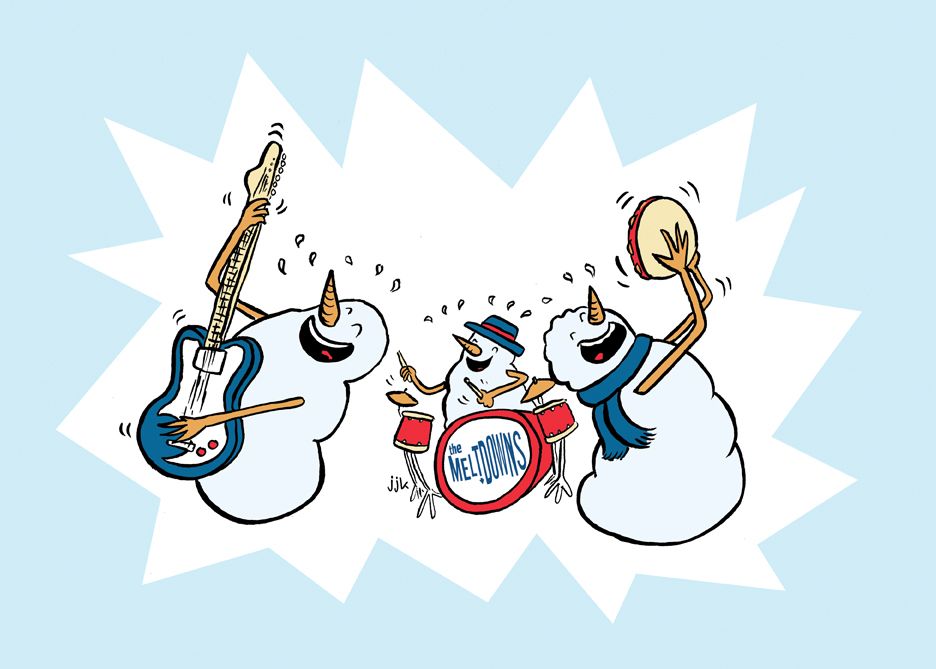 On March 31 at 1:40 p.m., I'll be onstage in Northampton, MA for the
River's Family Music Meltdown and Book Bash
. To hear a radio promo of the event,
CLICK HERE
.

In April, you can find me
here
. . .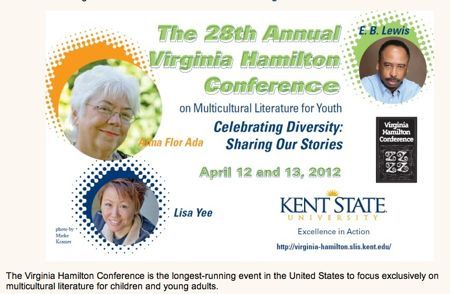 Lisa Yee
Subscribe to Lisa Yee's Blog and get her fresh baked blogs e-mailed to you!

Or you can click this for a RSS feed...