PHEW!
I don't know about you, but I'm exhausted. 2011 was a real whirlwind year. Here are some blog-lights (that's highlights, only in blog speak) . . .
JANUARY began with the announcement of American Girl's 2011 Girl of the Year . . .
written by Moi!!!
I finally got to blog about how the book
was written
and all the research, including finding out about the endangered monk seals and
learning to surf
. . .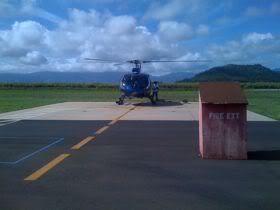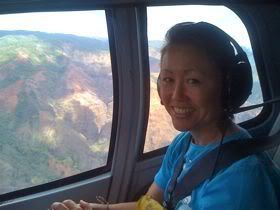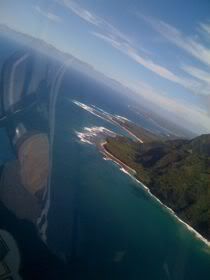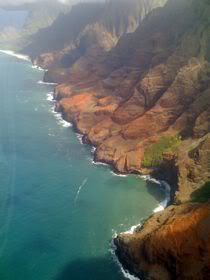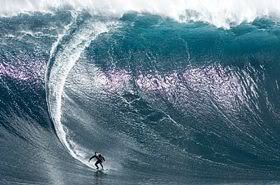 There was author-esque dancing in San Diego at the American Library Association conference, plus literary It Guy
Neil Gaiman, and others,
got to meet Peepy . . .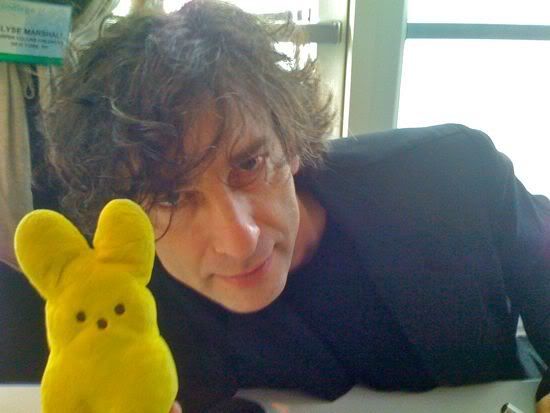 FEBRUARY marked the start of my
American Girl Book Tour
which began in Los Angeles, and included
New York
where I also squeezed in a Scholastic video interview . . .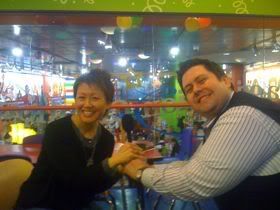 We also went to
Atlanta
and Peepy was pampered in
Dallas
. . .
Then it was off to
Minnesota
and
Chicago
. . .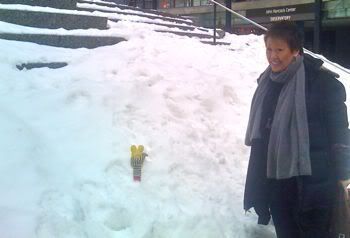 MARCH was the
book launch party
for WARP SPEED and BOBBY THE BRAVE (SOMETIMES) . . .
I also
flew to Kauai
for a week to help spread the word about the endangered Hawaiian monk seals, like those in Kanani's stories. The trip was, um, er, strictly business,
of course
. . .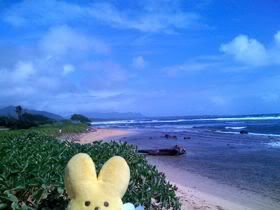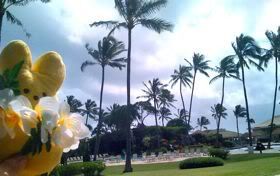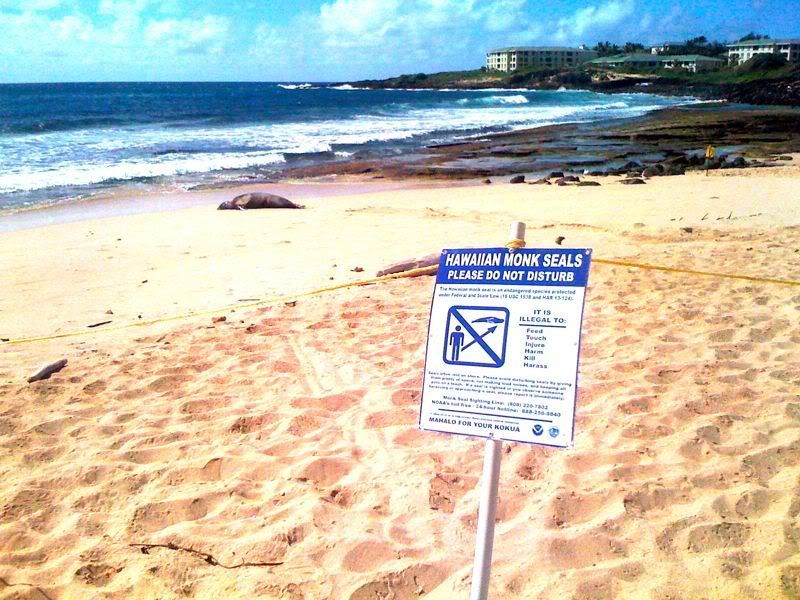 Also blogged in March was KANANI in
Boston
. While there I got to see The Blue Bunny bookstore, Peepy got to meet new fans, and later I was
recused by my posse
. . .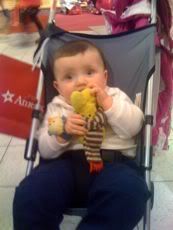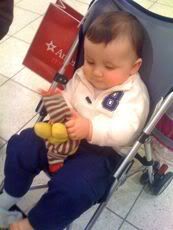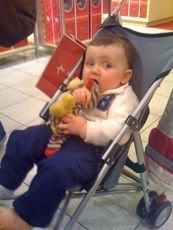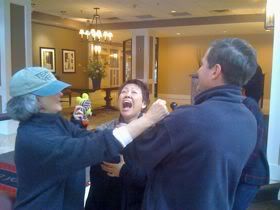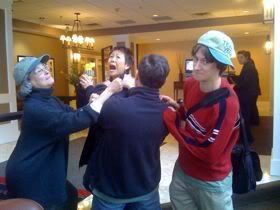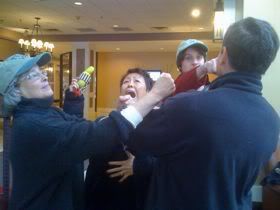 APRIL is always the Annual Summit. That's where my agent and I
go to Disneyland
for highly important, very official, business meetings and whatnots . . .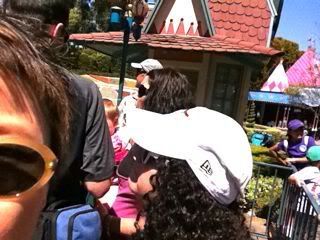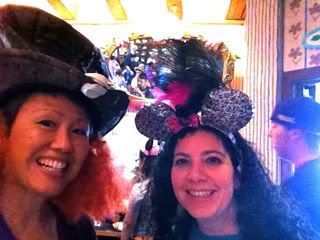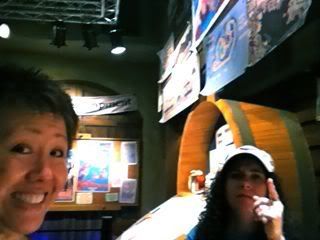 I also wrote about
wrote about Beverly Cleary
for the Huffington Post . . .
. . . and we shot our
WARP SPEED book trailer
. . .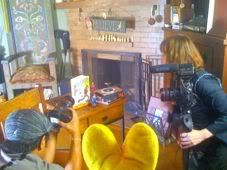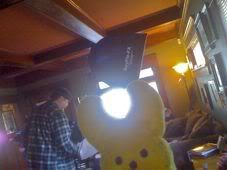 MAY was busy with the
Los Angeles Times Book Festival
and all that
excitement
, plus school visits and Kevin Bacon-ish
author/illustrator friends
. . .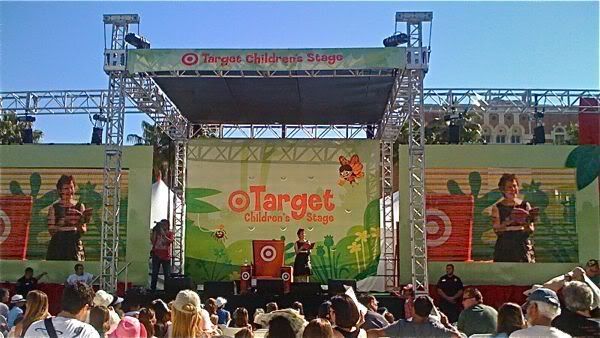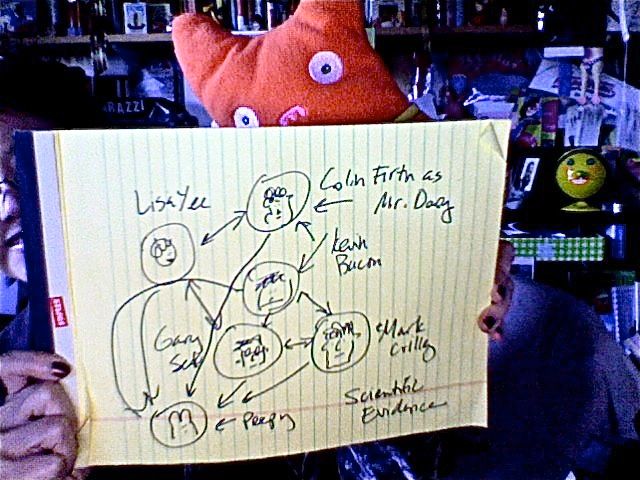 JUNE saw the debut of a new author named
Ransom Riggs
, also it was the month of
BookExpo America
in New York where, in addition to seeing great authors/illustrators I got to hang out with the
most marvelous
Jeannie Birdsall and my editors Cheryl Klein and Arthur Levine. I also signed
lots and lots
of Kanani books . . .


JULY was my very first
Comic Con
in San Diego. I loved the
parties
and the drama of it all . . .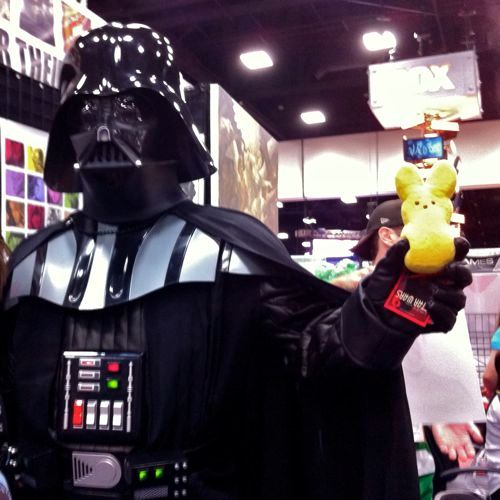 Plus,
my Klingon
came in handy . . .
AUGUST is when the annual
SCBWI Summer Conference
takes place. It's illuminating to talk to
super famous authors
like Judy Blume and Richard Peck, even if they do argue over who gets to hold Peepy . . .
SEPTEMBER was super packed. We were in
New York at Scholastic headquarters
, and
San Luis Obispo
, and
Louisville, KY
, and
Tampa, FL.
Plus, we blogged about Washington, DC and the
National Book Festival
where we were Wonderstruck by all the
literary stars,
including HUGO's Brian Selznick and his shoes . . .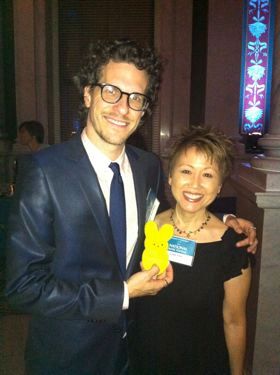 Heading toward, OCTOBER, we continued our blogs about the National Book Festival, this time reporting on
Lauren Myracle's
arrest and other incidents . . .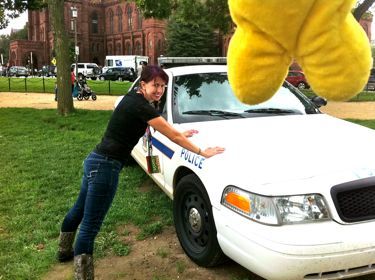 In OCTOBER we traveled to
Florida
for
FAME
and also to
headed to Alabama
for some down home folk art and fun . . .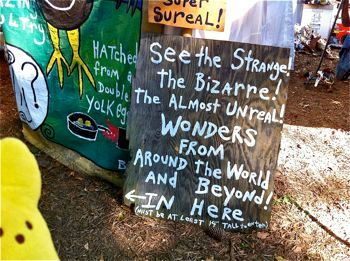 NOVEMBER was filled with
school visits
and we got to speak at
this awesome library
. . .
DECEMBER was all bloggy with photos and such the American Girl 25th Birthday
cruise to Caribbean
. Hey, it's hard work, but someone has to do it!
HAPPY NEW YEAR!!!!
Live in or near Long Beach, CA (or have access to a car, train, bus or plane)? Then come see me at
Apostrophe Books
on January 21, 2012. I'll be there from noon to 1:30 p.m.!
Disclaimer: No proofreaders were harmed (or even used) in the creation of this blog.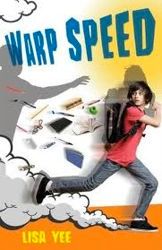 CLICK HERE
to find out about Lisa's newest book, WARP SPEED!!!
Interested in having Lisa speak at your school, library or conference?
CLICK HERE
for more information.
Lisa Yee
Subscribe to Lisa Yee's Blog and get her fresh baked blogs e-mailed to you!

Or you can click this for a RSS feed...