Where to begin? Where to begin? Well, maybe I'll just begin with this . . .
It's hard to believe that
Peepy
and I are back from our
American Girl 25th Birthday Cruise
to the Caribbean!
A few months ago I got a phone call inviting me to participate in the birthday celebration. Oh, and it's on a cruise ship, I was told. It took me all of .001 seconds to say, "YES!"
First we flew to Miami and then boarded the Celebrity Eclipse . . .
The ship was huge and utterly gorgeous . . .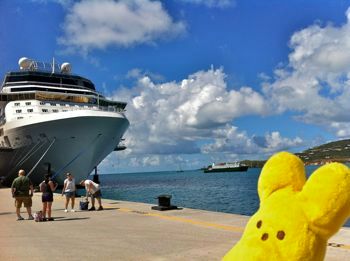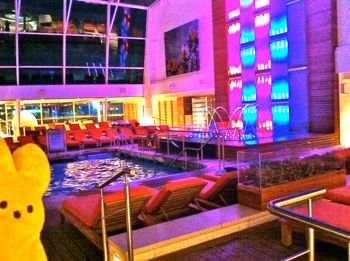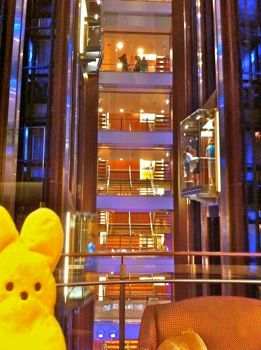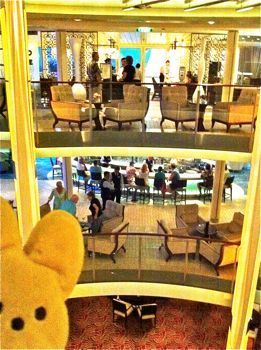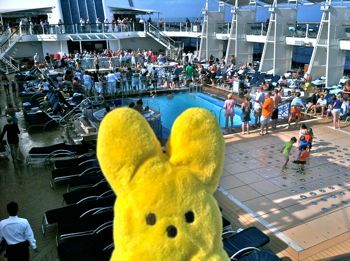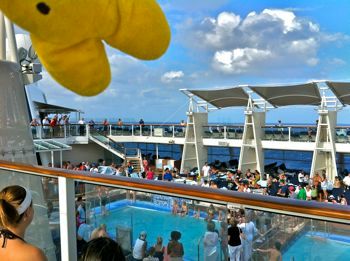 I especially loved the American Girl Lounge where girls could drop by anytime to do crafts . . .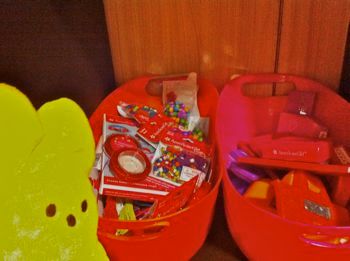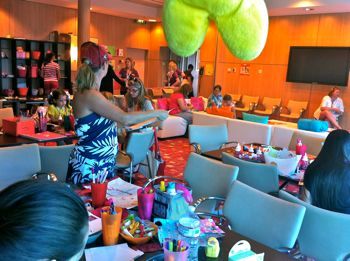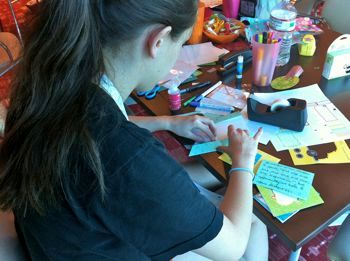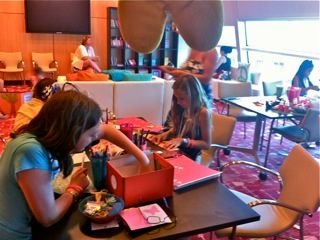 And look! There was a library on board . . .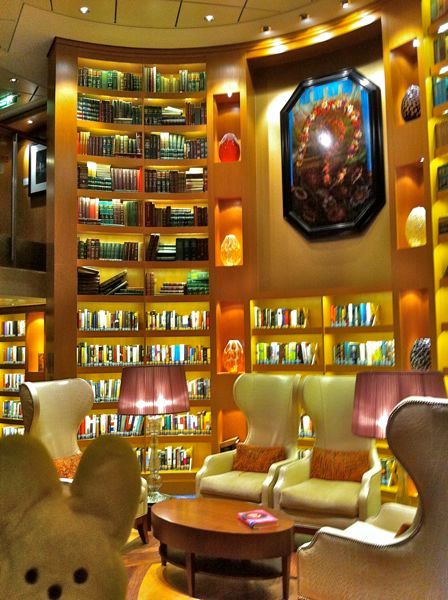 I was allowed to bring a guest, so since there were so many mothers and daughters onboard, it was only fitting that I bring
Teen
. Here she is with me and American Girl authors
Mary Casanova
and
Valerie Tripp
. . .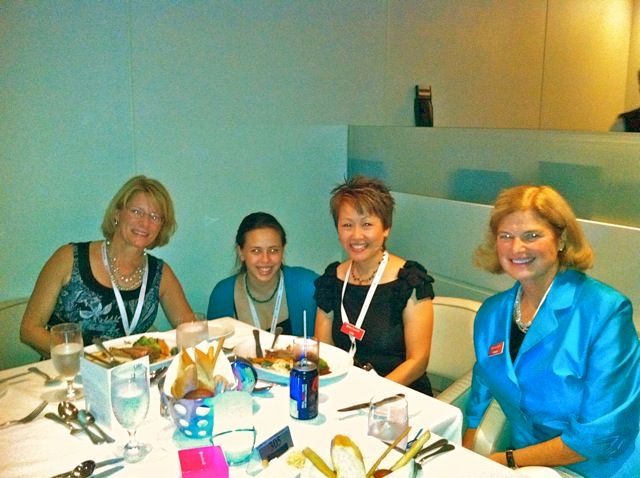 In honor of
Kanani, the 2011 Girl of the Year
, there was a spectacular luau . . .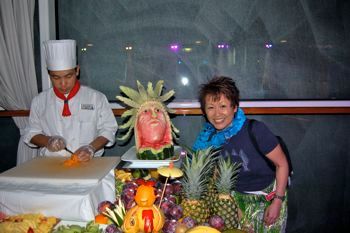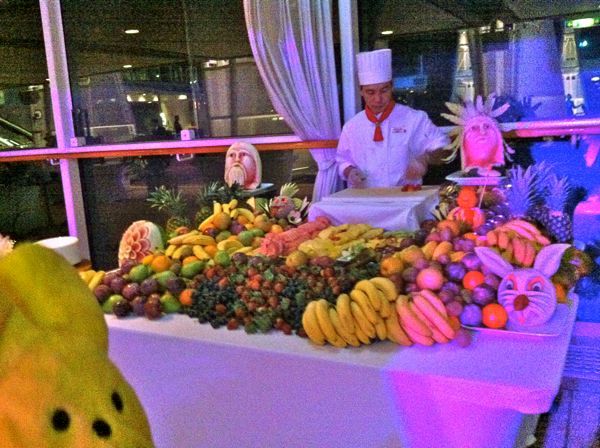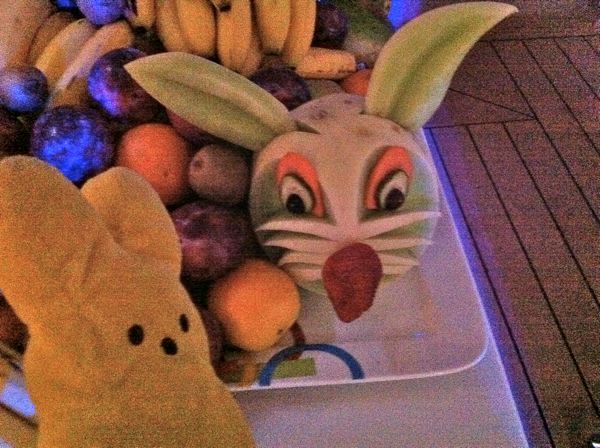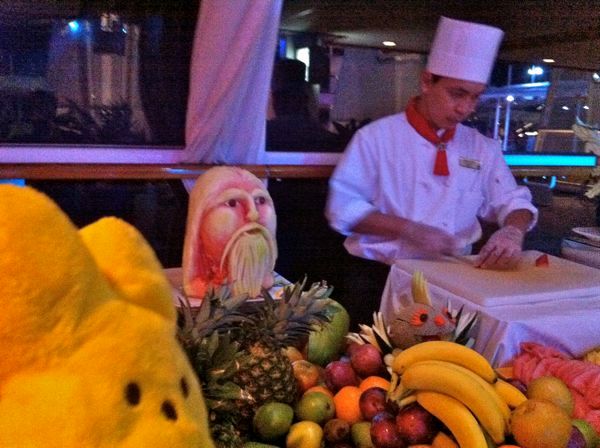 Here's a time lapse of guests gathering before I went on stage . . .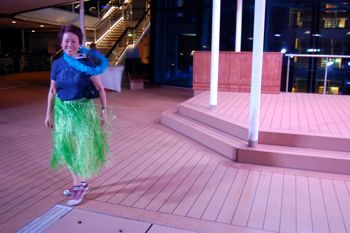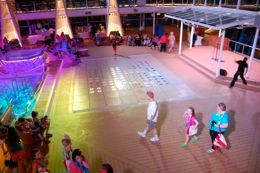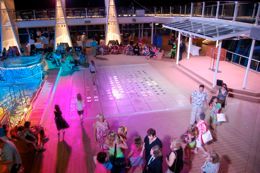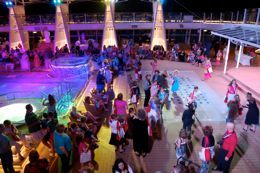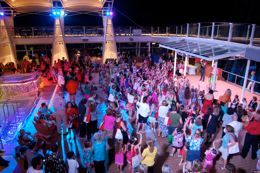 The audience was so enthusiastic, I felt like a rock star!!!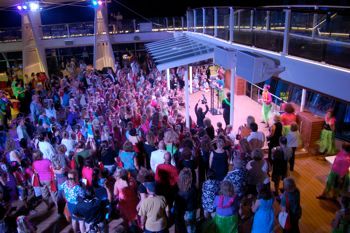 Every girl got a copy of
ALOHA, KANANI
(and their dolls got grass skirts and other goodies). It was fun signing the books and meeting the girls . . .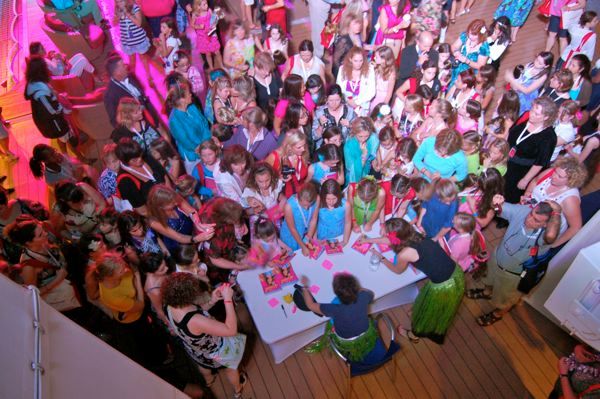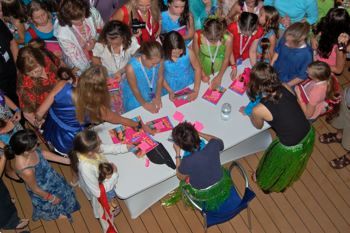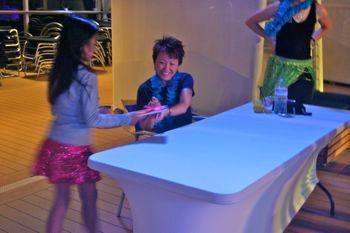 Every night before bed the girls got a special gift. Here's Peepy with one of her presents -- a Peep-sized bed . . .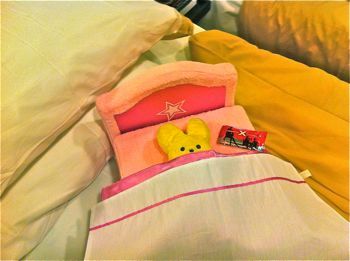 Next Blog: Another hard day at the office . . .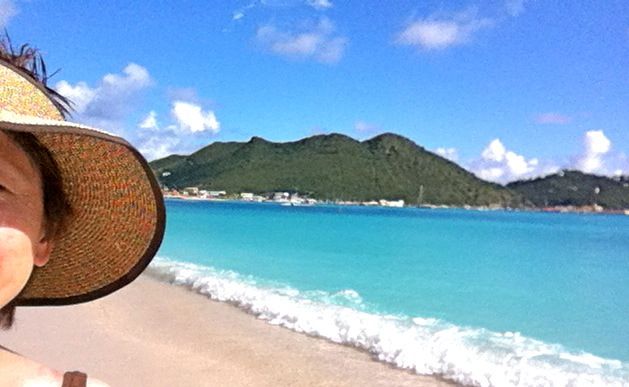 BTW, here's
what happened
in my home town this week. Yes, I returned just in time for the hurricane-like winds and destruction.
Disclaimer: No proofreaders were harmed (or even used) in the creation of this blog.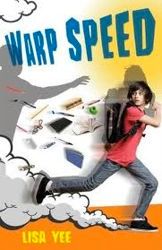 CLICK HERE
to find out about Lisa's newest book, WARP SPEED!!!
Interested in having Lisa speak at your school, library or conference?
CLICK HERE
for more information.
Lisa Yee
Subscribe to Lisa Yee's Blog and get her fresh baked blogs e-mailed to you!

Or you can click this for a RSS feed...