It was so thrilling to speak at the
National Book Festival
. However, the adventures began when I arrived at Dulles airport. I wasn't sure if the car waiting was for me . . .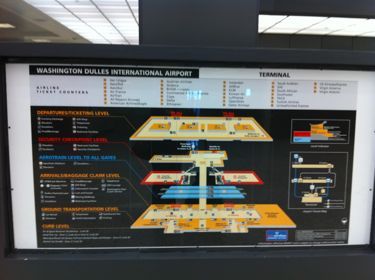 Later at the hotel, I thought I spied bed bugs . . .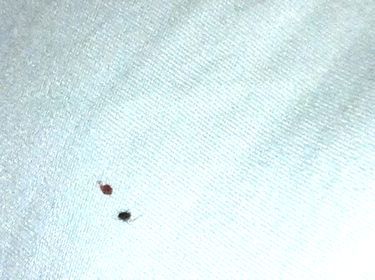 Hotel management turned the room upside-down and nary a bug was found. Oops.
Still discombobulated, I didn't see the sign took the wrong elevator and ended up in the hotel kitchen . . .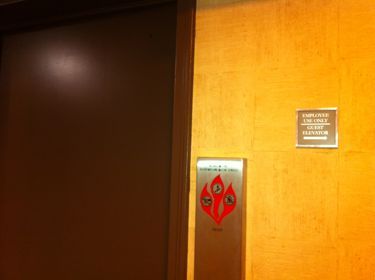 I was thrilled to be there among the hubbub of food and cooks and chefs and waiters running around. Sadly, they weren't thrilled to have me there, and I was escorted out.
That's okay though, because soon it was time for the most awesome and cool Library of Congress Gala Reception . . .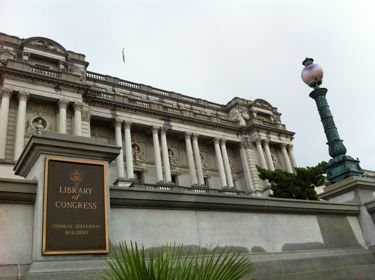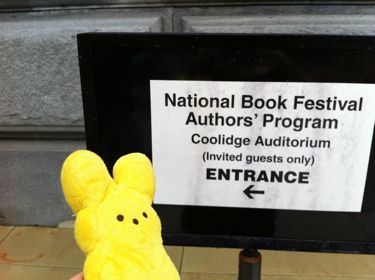 It began with the Author's Program hosted by
James Billington
, the Librarian of Congress . . .
Speakers included Leon Fleischer,
Edmund Morris
,
Toni Morrison
and
Rita Dove
(who was staying on the same floor as I was in the hotel, and I rode the elevator with her twice – although not the time I went to the kitchen, accidentally.) KitLit's own
Katherine Paterson
,
National Ambassador for Young People's Literature
, spoke, too . . .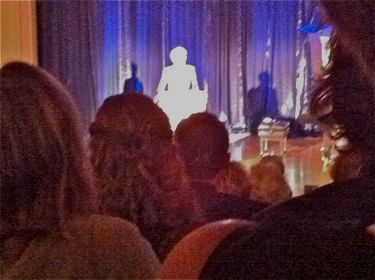 (Above: Something weird happened when I tried to take photos. This is Katherine Paterson, the National Ambassador for Young People's Literature, only in person she does not look like a ghost.)
From there, we got to explore
Library of Congress
. It was fancy and elegant and gorgeous, and we felt quite grown up . . .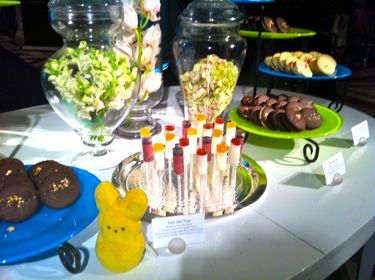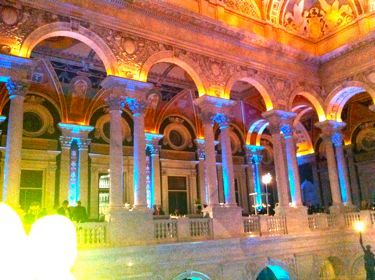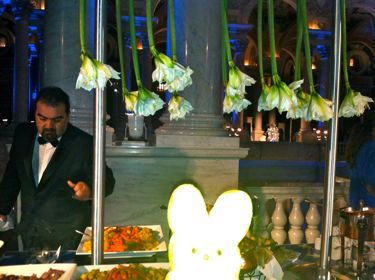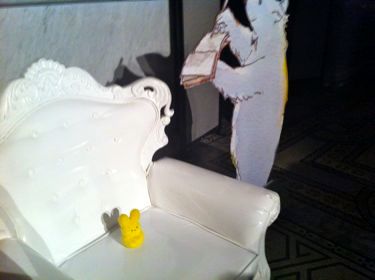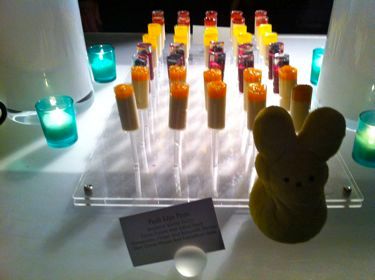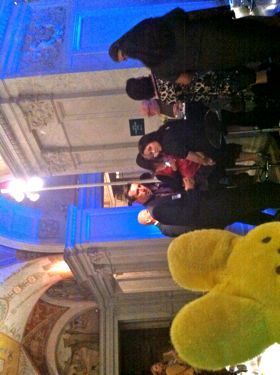 (Um. I am aware that the last photo is sideways, but I did that on purpose. Yes. That's my story.)
We were on our best behavior. Well, at least I was . . .
(For the record, I have no control over what
my Peep
does.)
It was so fun to see so many author friends. Oh look! It's
Gordon Korman
and also Gordon Korman as a blonde . . .
Why, "hello!"
Kadir Nelson
and
Sarah Dessen
. . .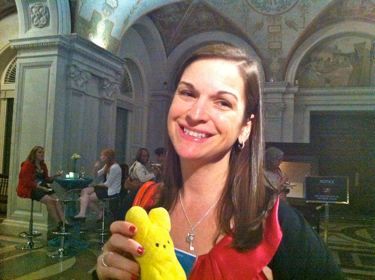 All hail
Loren Long
. He illustrated
President Obama's book
, and one
for Madonna
. However, Loren's still holding out for the big one. Yep, he wants to illustrate Peepy's memoir/fashion tip epic.
Whoa, who's that presidential-looking fellow? Why, it's
Jarrett Krosoczka
. I'd vote for him, wouldn't you?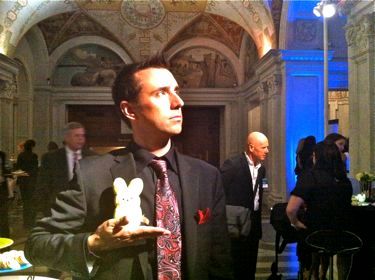 Psst . . . I spy
Erik Wight
and
George O'Connor
. . .
Brian Selznick
and his awesome shoes left us
Wonderstruck
. . .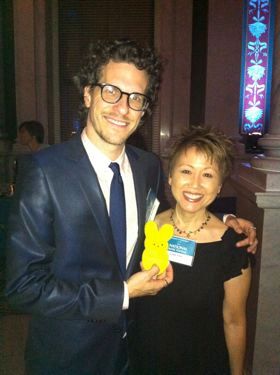 (BTW, I'm not used to wearing heels and my feet were killing me! Ouch. Next time, if I ever get invited back again, I am going to request they carpet the whole place.)
I got to finally meet lots of people I knew via blogs and facebook and twitter, like Origami-esque
Tom Angleberger
and
Cece Bell
. . .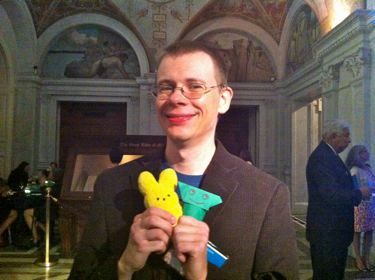 Our pal
Jon J. Muth
created the magnificent
National Book Festival poster
. . .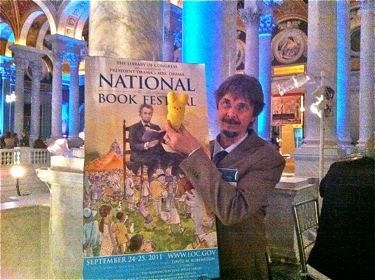 As we roamed the breathtaking Library of Congress building, which was near the White House, we ran into
John Bemelmans Marciano
. . .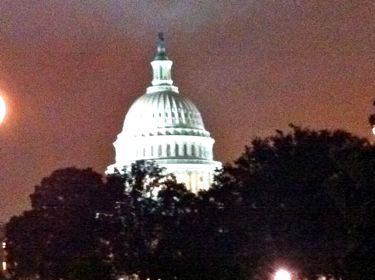 There was live music and an icy Abe Lincoln . . .
One of the high points for me was to go behind-the-scenes and see the card catalogues. Yes, I am a library geek . . .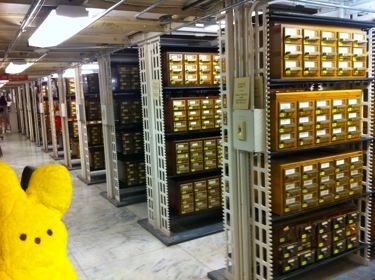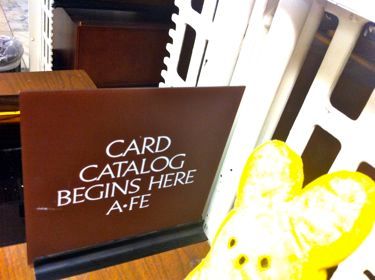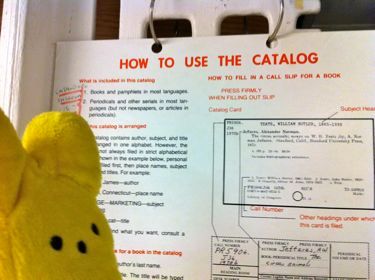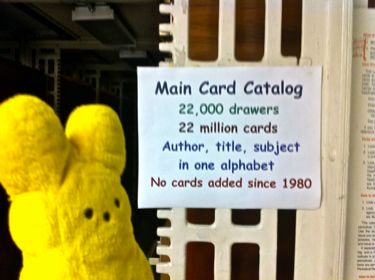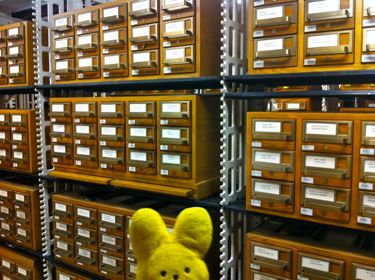 Uber teacher-librarian
Mr. Schu
was roaming around too, and we saw each other on the stairs . . .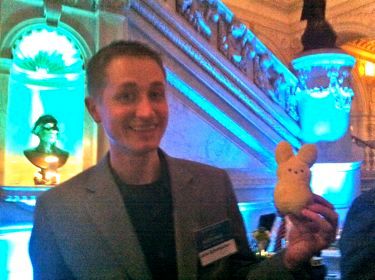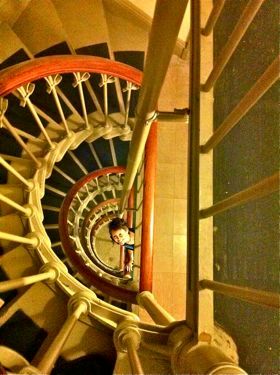 Meanwhile, we spotted Alicia Curtis from
American Girl
and
Rocco Staino
from
School Library Journal
. I am fairly certain that we caught them playing Angry Birds . . .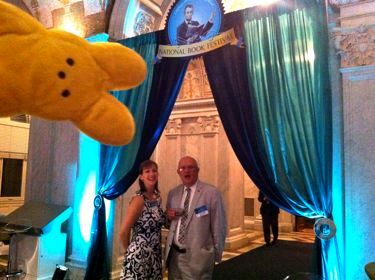 The
Main Reading Room
was breathtaking. All the kidlit authors and illustrators were giddy just to be there. We stayed until it closed. Yes, some people shut down bars, we shut down libraries . . .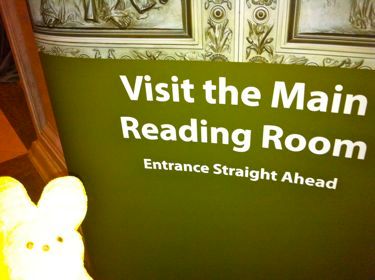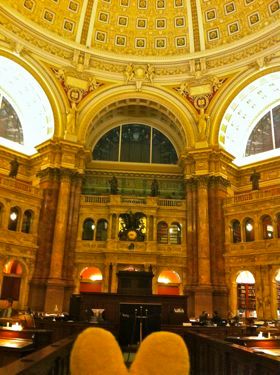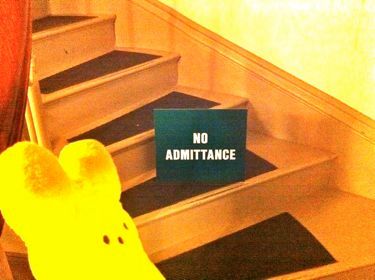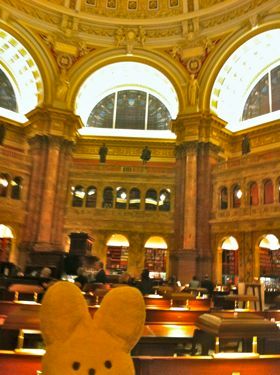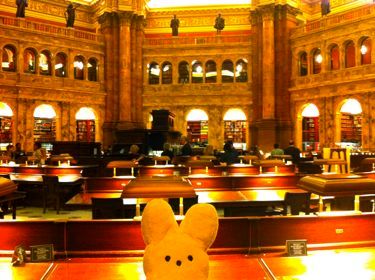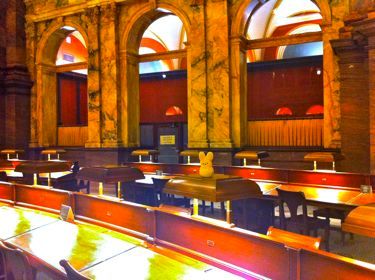 Who's that there? Why, it's me and the guys . . .
(From the left: Tom Angleberger, George O'Conner, Loren Long,
the Girl
, Jarrett Krosoczka, John Bemelmans Marciano and Erik Wight)
Later that night, at the Hotel George bar, we ran into Brian Selznick, John Bemelmans Marciano and
William Joyce
having a private talk. Of course, Jarrett and I were certain they wanted us to be part of the conversation, but were too shy to ask, so we took part without them even knowing . . .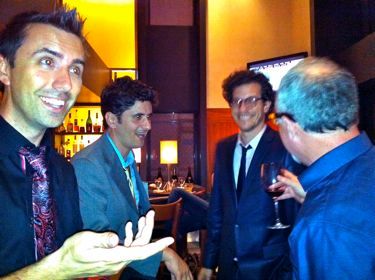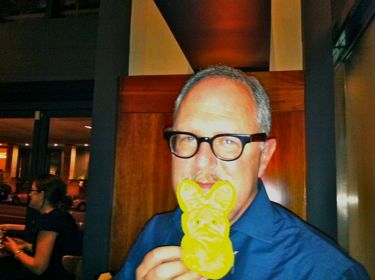 (Above: William Joyce really wanted to talk to Peepy, not Brian Selznick.)
NEXT BLOG: The Washington Post – Library of Congress Breakfast and Day One of the National Book Festival
Looking for literary fun this Saturday? Join me and my best friend (she may not be aware of this designation yet) Linda Evans and others at the
Mission Viejo Readers Festival
. I'll be there at 2 p.m. on a Teen Panel with Marlene Perez, Cindy Pon and Gretchen McNeil.
Disclaimer: No proofreaders were harmed (or even used) in the creation of this blog.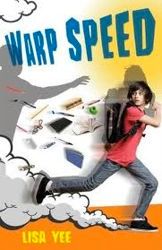 CLICK HERE
to find out about Lisa's newest book, WARP SPEED!!!
Are you an
American Girl KANANI
fan? If so, here's a
free online story
I wrote about Kanani in New York!!
Lisa Yee
Subscribe to Lisa Yee's Blog and get her fresh baked blogs e-mailed to you!

Or you can click this for a RSS feed...