I've been traveling a lot lately.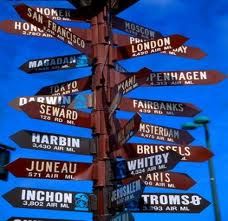 At
last blog
, we were in San Luis Obispo.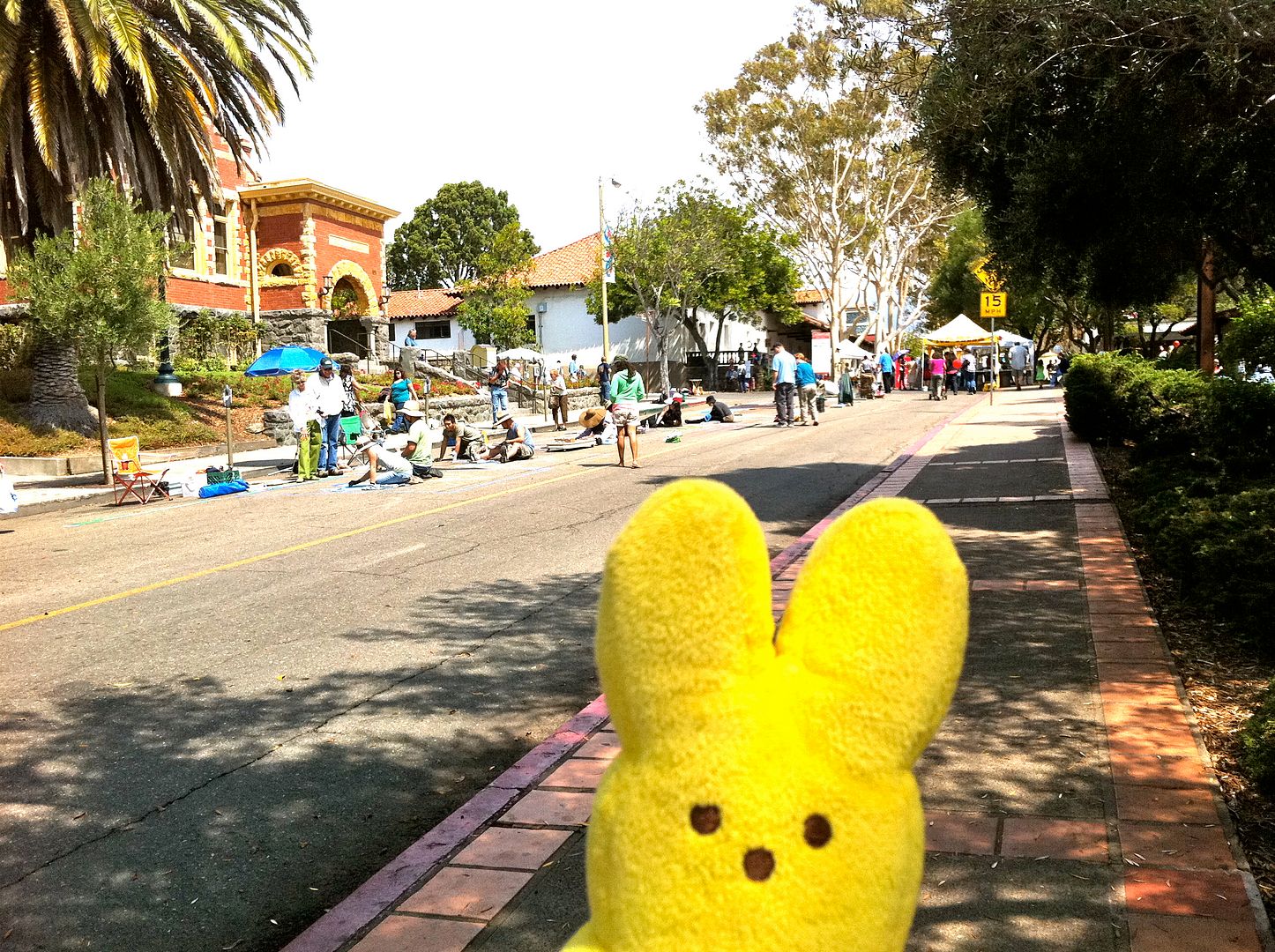 Can you guess where we are this blog? Here's a hint . . .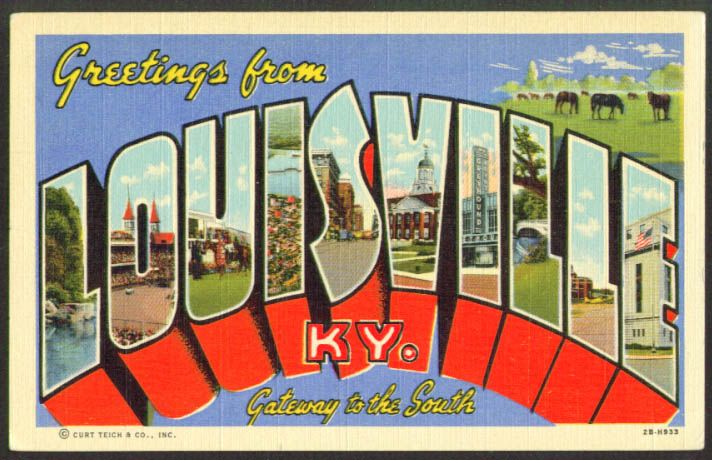 If you said, "I know! I know! Montana!!!" Well, nope. However, if you said, "I know! I know! Louisville, Kentucky!!!" Well, yes!
Our first night we ate at a totally awesome local restaurant called
Hillbilly Tea
. . .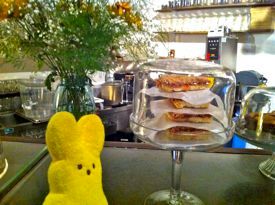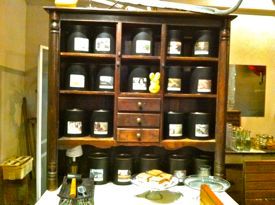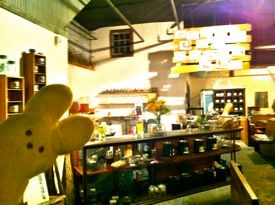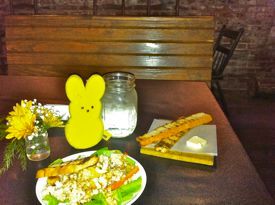 (Peeps was especially pleased with the mushrooms wrapped in a pastry crust set on a bed of greens.)
The next morning, it was time to head to
Presentation Academy
. . .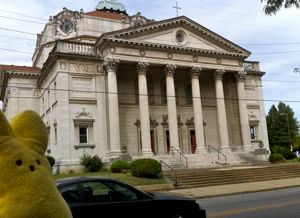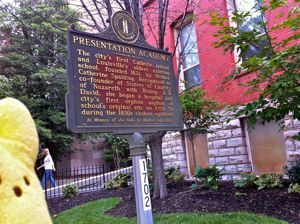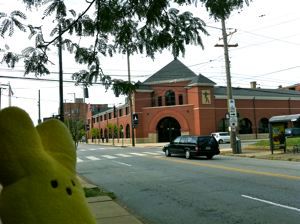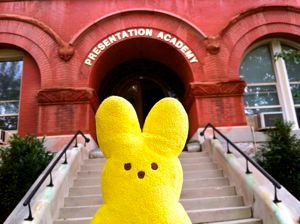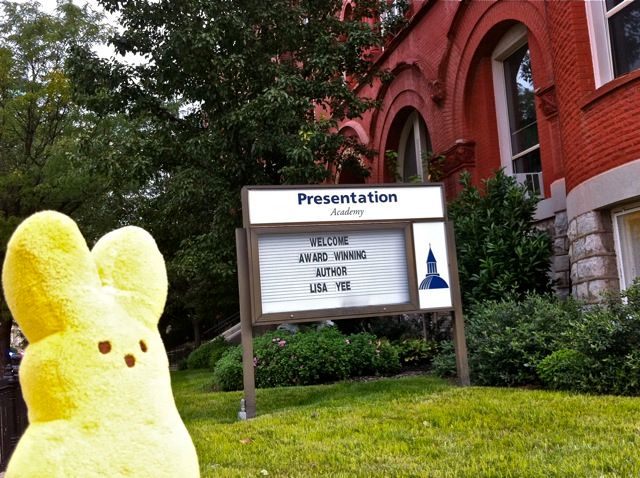 We made sure to get their early to make sure our equipment worked, and it did!!!
(Phew.)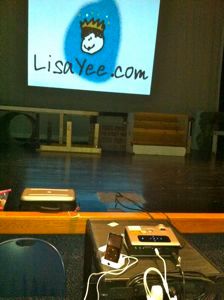 Good thing, because we spoke to these totally terrific high school girls . . .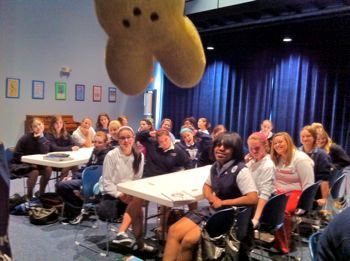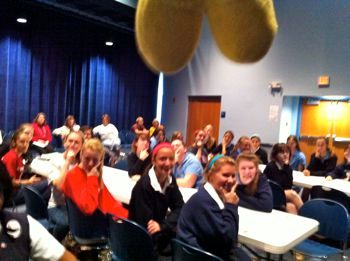 We had lots of fun, and the fun kept coming. Why? Because after we got to dine with our middle school friends, Elizabeth and Elizabeth . . .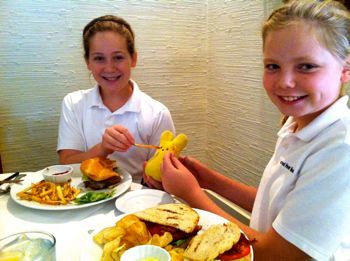 Peepy
enjoyed her lunch, but REALLY loved her dessert(s) . . .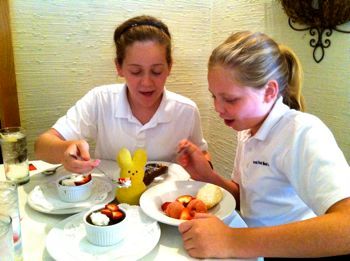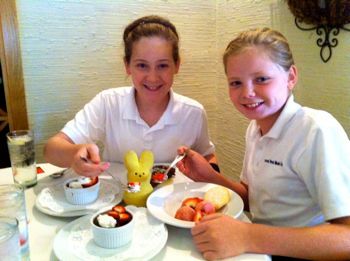 That night we had a total blast, and we'll be blogging about it next -- including an explanation of what's going on here . . .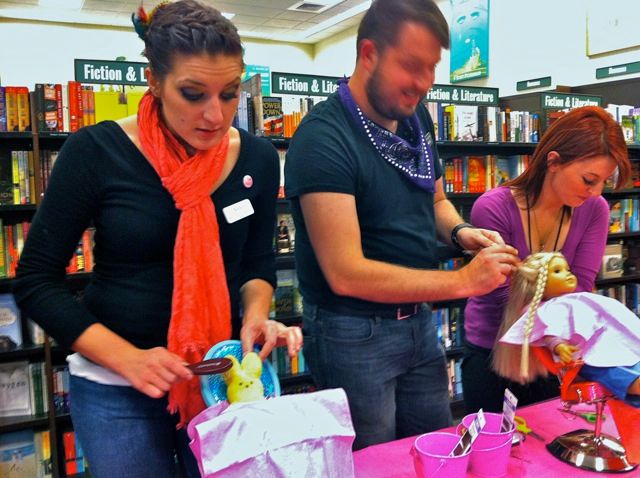 And as a reminder, if you're in the Washington, DC area, I'll be at the National Book Festival this
Sunday at 1 p.m.
on the Target Stage!
This is taken from the
official program
. Um, not the best photo of me ever taken . . .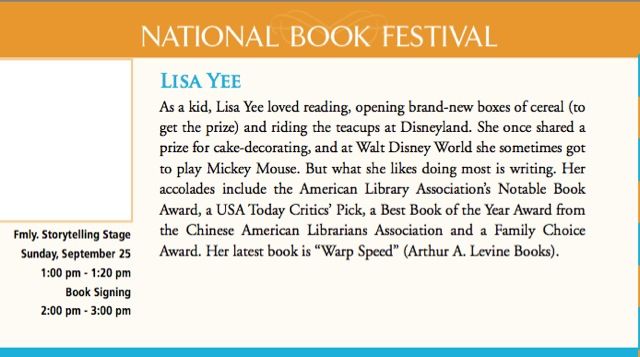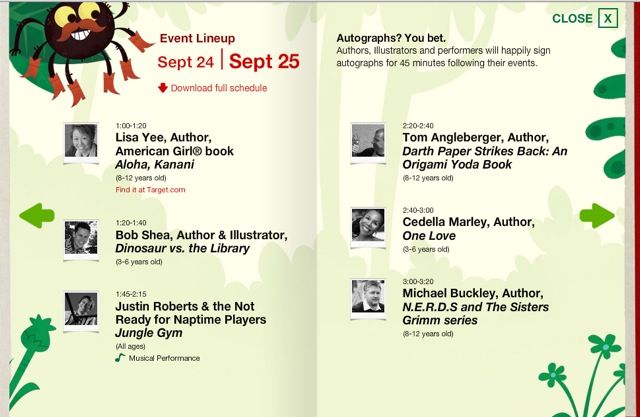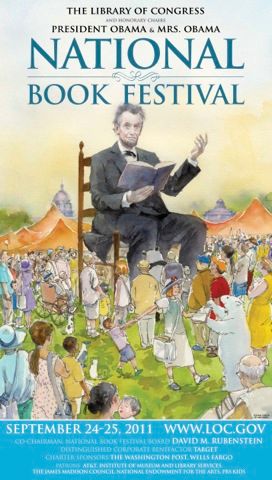 Disclaimer: No proofreaders were harmed (or even used) in the creation of this blog.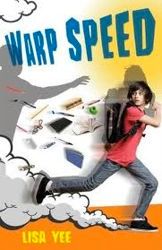 CLICK HERE
to find out about Lisa's newest book, WARP SPEED!!!
Are you an
American Girl KANANI
fan? If so, here's a
free online story
I wrote about Kanani in New York!!
Lisa Yee
Subscribe to Lisa Yee's Blog and get her fresh baked blogs e-mailed to you!

Or you can click this for a RSS feed...