Wow, we packed a lot in during our short visit to Louisville, KY. I only wish we had more time to see the sights and hang out with all the wonderful people we met.
Okay, so
last blog
had us dining with Hillbillies and talking about writing to high school students. Well, we also were honored to be the guest speaker at the
Kosair Children's Hospital
American Girl Fashion Show
fundraiser kick-off!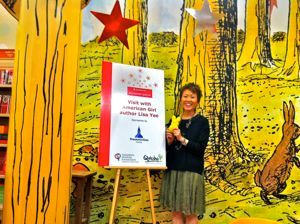 It took place at Barnes and Noble and WOW! was there a lot of fun . . .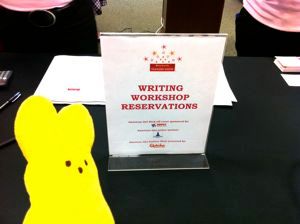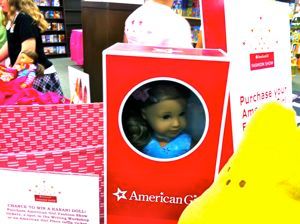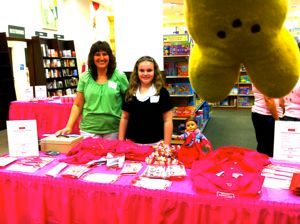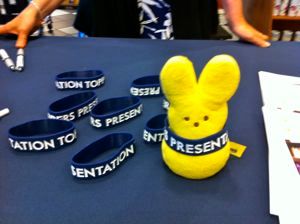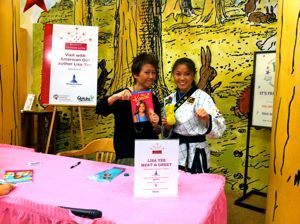 Peepy
saw her
American Girl
doll friends getting pampered, so she insisted on getting the full treatment, too . . .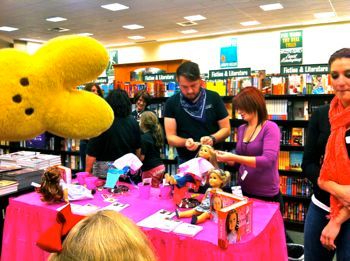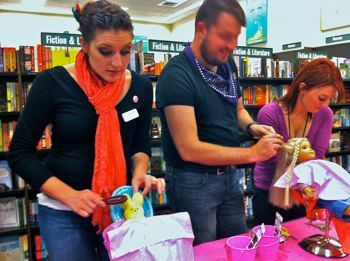 A record number of over 250 turned out . . .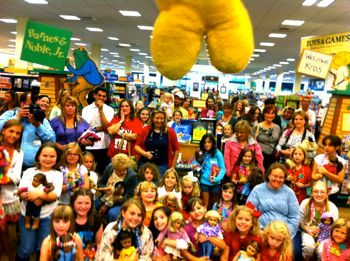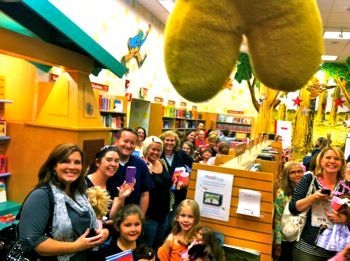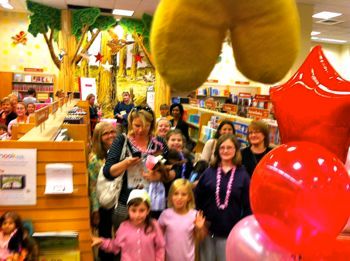 And look! There was even a brave boy in the crowd!!!!
To see even more fun,
CLICK HERE
.
The next day it was off to Girl Scout Headquarters to teach a couple of writing workshops . . .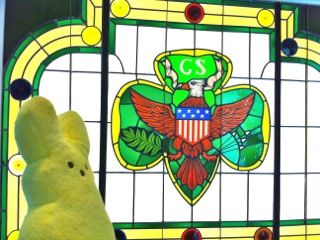 Peepy did some exploring and came up with a kayak and a pile of mattresses that she said was from The Princess and The Pea . . .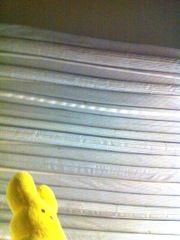 (Now my Peep is convinced she is a princess.)
We taught two groups of girls. This is what the room looked like before everyone arrived . . .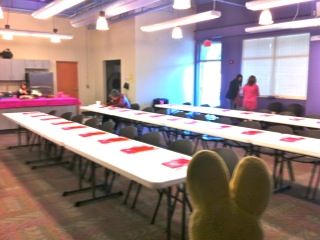 This is what is was like when it was filled with two groups talented young writers . . .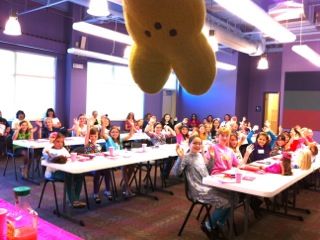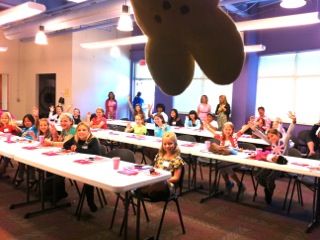 And here are the writers at work . . .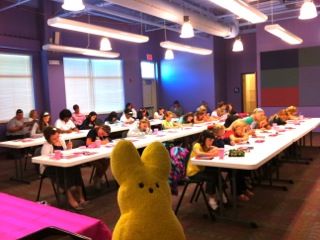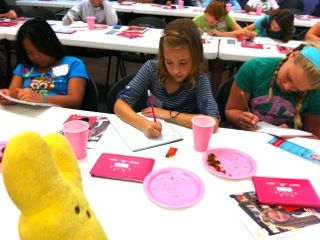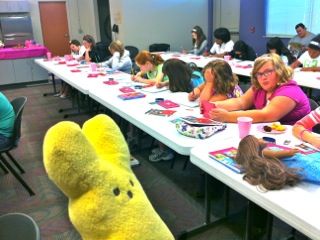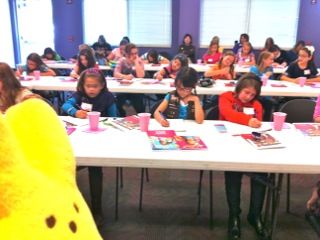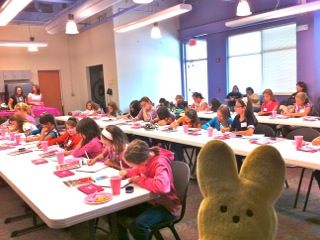 Of course, Peepy was hard at work, too. After all, someone had to watch over the snacks!!!
NEXT BLOG: The Library of Congress Gala Reception and the National Book Festival in Washington, DC.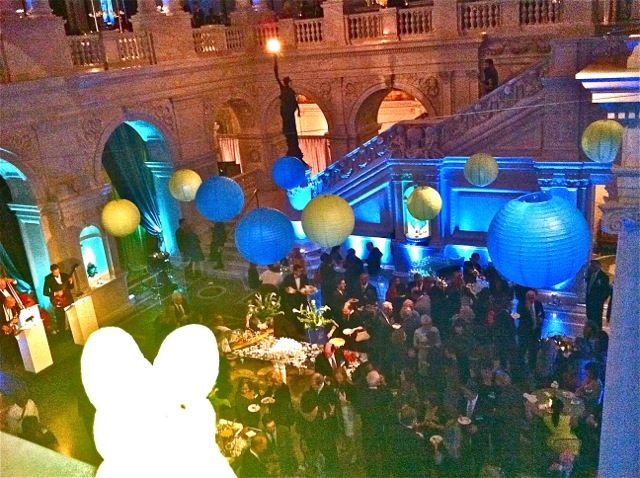 Disclaimer: No proofreaders were harmed (or even used) in the creation of this blog.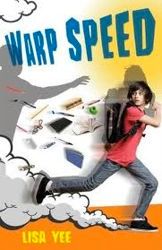 CLICK HERE
to find out about Lisa's newest book, WARP SPEED!!!
Are you an
American Girl KANANI
fan? If so, here's a
free online story
I wrote about Kanani in New York!!
Lisa Yee
Subscribe to Lisa Yee's Blog and get her fresh baked blogs e-mailed to you!

Or you can click this for a RSS feed...