I don't like really scary movies. But I do like sorta creepy things. That's why I loved Miss Perigrine's Home for Peculiar Children . . .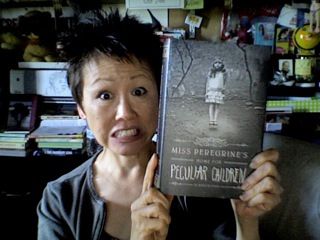 It was written by
sandwich-eating, foot-wiggling Ransom Riggs
. . .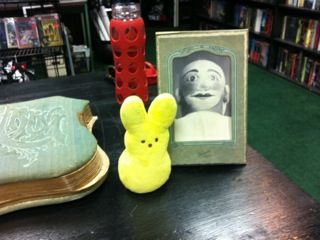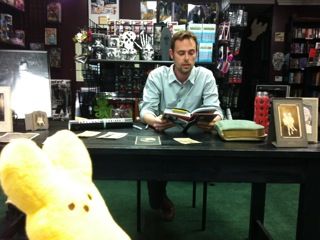 Speaking of creepy cool, recently a totally creepy cool place opened across from
my beloved Rialto Theatre
.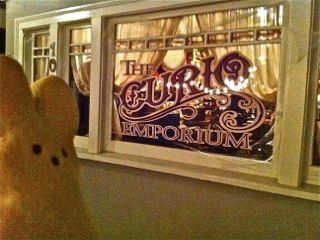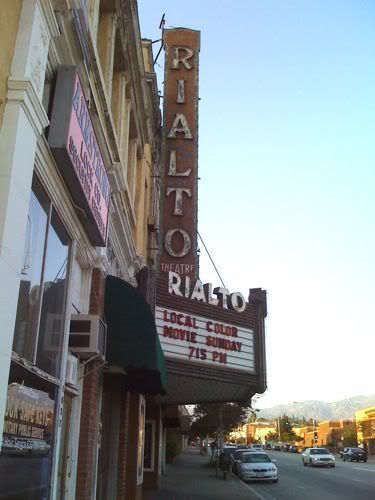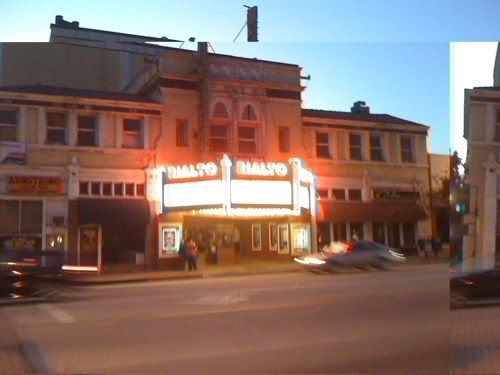 As many of you know, the
Rialto
features prominently in
WARP SPEED
, my novel about a Star Trek geek. Marley Sandelski's family lives in the old theatre, and some say the
place is haunted
. . .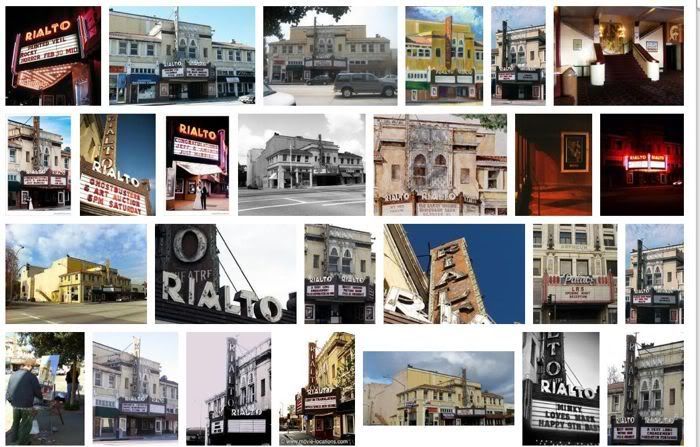 So I thought that for Halloween, we should pay a visit to
The Curio Emporium
in
my hometown
. . .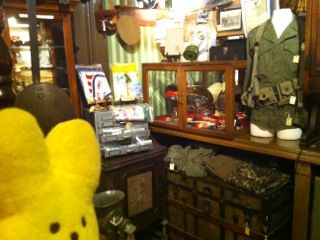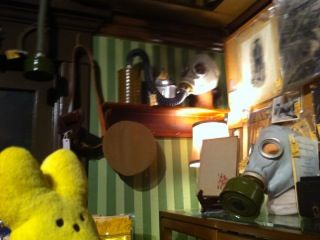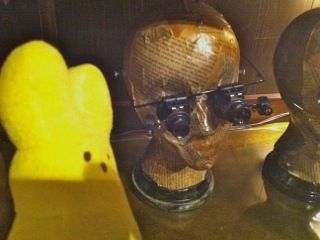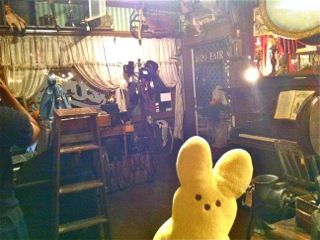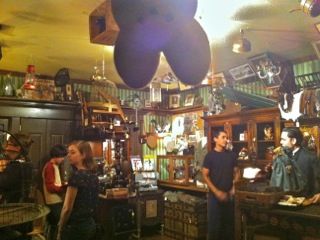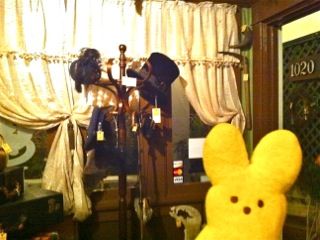 Peepy
was awed by all the cool creepy things she had never seen before . . .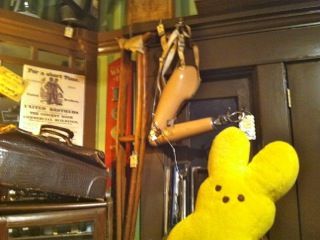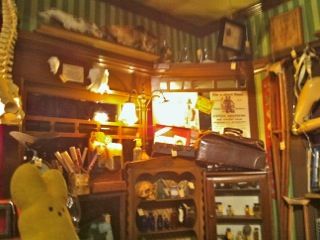 Oh, look! The owners of The Curio Emporium are in one of these photos. Can you guess which one?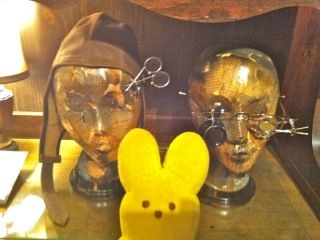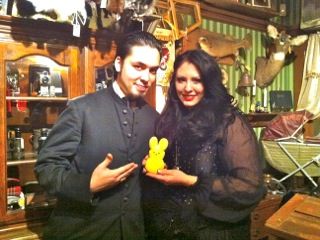 Meanwhile, about last Friday,
Scholastic
had its annual Halloween Costume Party, and I was there! (Sort of.)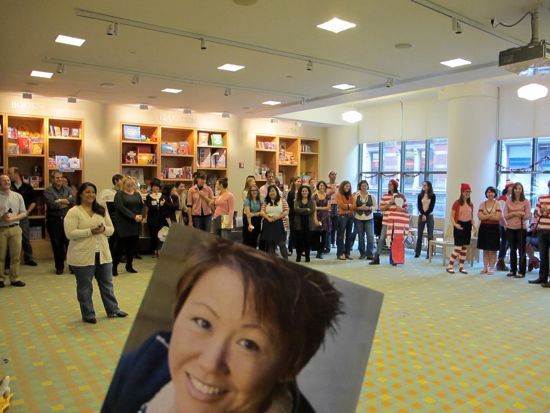 Who took 2nd place??? Why, none other than
Tracy van Straaten
, dressed as everyone's favorite Peep!!!!
And finally, Scenes From a Past Spooky Peepish Blog . . .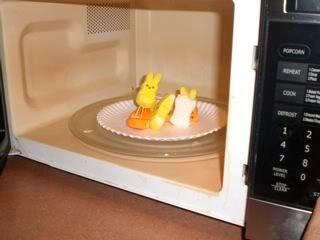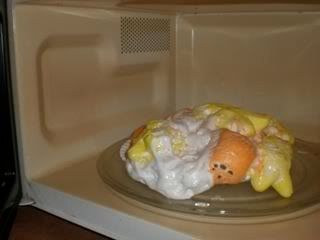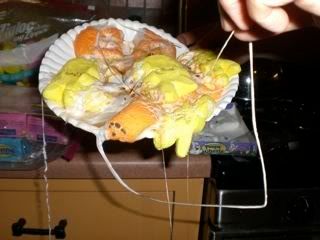 HAPPY HALLOWEEN from me and my Peep!!!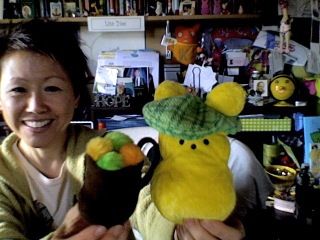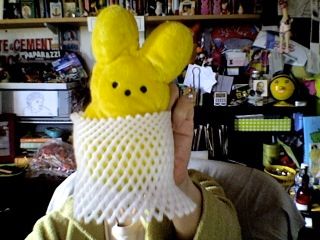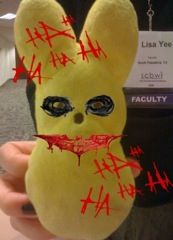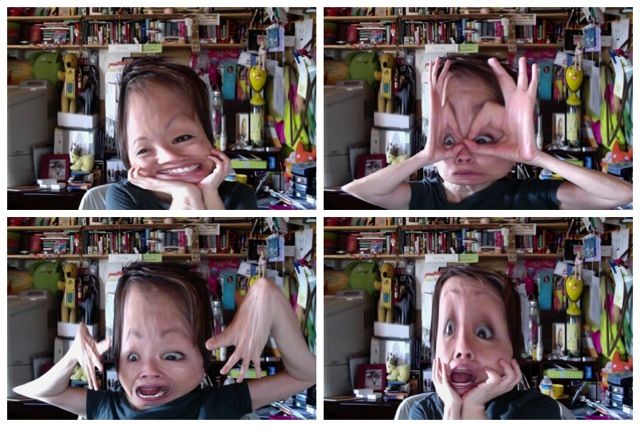 Live in or near Pasadena, or have a car, plane or train? Then join me and my friends at
Vroman's
Wednesday, November 9 at 6pm
695 E. Colorado Blvd, Pasadena, CA
Group event for the anthology,
Dear Bully: Seventy Authors Tell Their Stories
--
featuring Cecil Castellucci, Nancy Holder, Amy Goldman Koss, Melodye Shore and Lisa Yee
You are not alone. In this deeply personal collection, at turns moving and self-effacing, today's top authors for teens come together to share their stories about bullying, as silent observers on the sidelines of high school, as victims, and as perpetrators.
--------
Or, hey! Are you a dad? Do you know a dad? Then
come to Skylight
books!
Saturday, November 11 at 5 p.m.
1818 N. Vermont, LA, CA
It's a special event featuring the new anthology Rad Dad: Dispatches from the Frontiers of Fatherhood. Join the anthology editors Tomas Moniz and Jeremy Adam Smith, anthology contributor Jason Sperber, special guest Lisa Yee, and musical guest Mista Cookie Jar for an event celebrating the rad dads we all know and love!
NEXT BLOG: Who's that girl and what's she writing?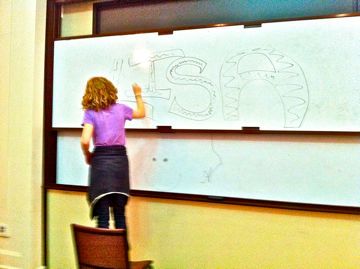 Disclaimer: No proofreaders were harmed (or even used) in the creation of this blog.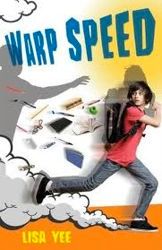 CLICK HERE
to find out about Lisa's newest book, WARP SPEED!!!
Lisa Yee
Subscribe to Lisa Yee's Blog and get her fresh baked blogs e-mailed to you!

Or you can click this for a RSS feed...