When last we blogged, we were in Florida,
HERE.
And we still are! (Well, at least in Blog World.)
One of the coolest things about all the travel is getting to meet other authors, like
James Preller
and
Paul Griffin
. . .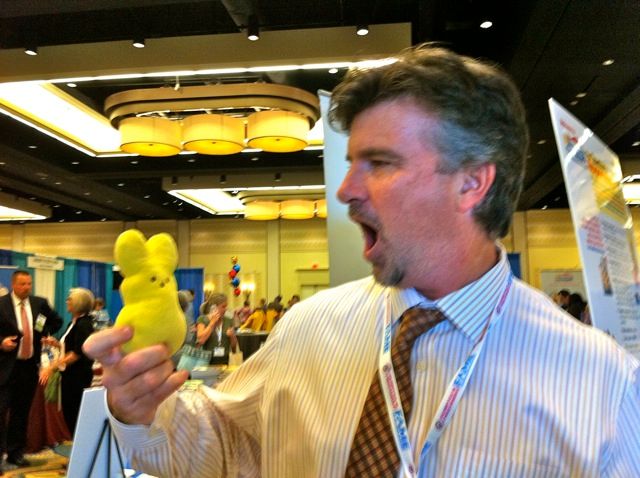 During the FAME conference our friend Tracy had some exciting news -- Cindi Lauper was in the building! Since Tracy is a HUGE Cindi Lauper fan, she thought of a brilliant way to meet her . . . give the singer a book. And why not? Girls just want to have fun, right?
Oh! And I don't want to forget this -- I signed my first iPad as seen
HERE
. . .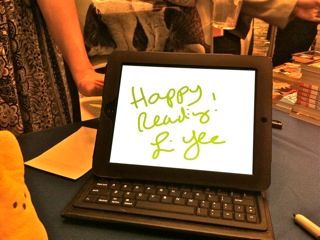 Why, look! Here I am with Roland Smith and Gordon Korman
again
. We're all part of the
Scholastic
Family and the three of us were signing at the
Scholastic Book Fairs
booth . . .
Hey, Lisa, what's that you're holding? Why, it's a special Book Fairs paperback version of
WARP SPEED!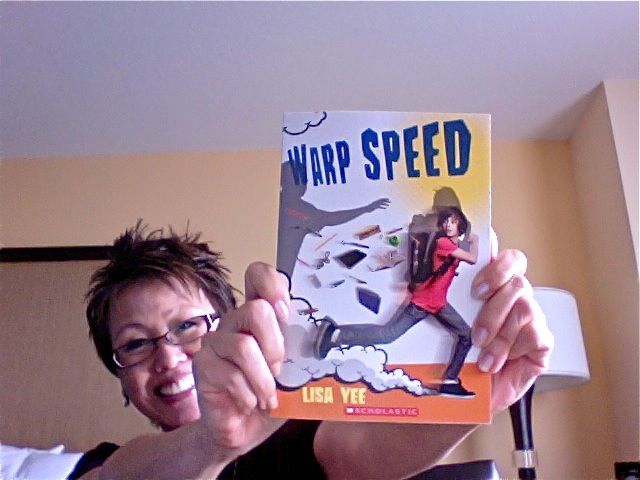 The Book Fairs bunch was so enthusiastic. However, they confused the FAME conference with this FAME . . .
. . . and would periodically break out dancing . . .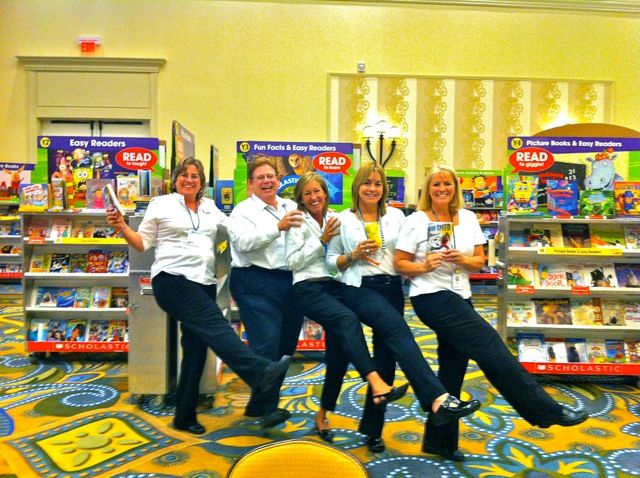 (Or perhaps they thought they were starring in the remake of Footloose? I can totally see them starring in the movie, can't you?)
All too soon it was back to the airport. We shared a ride with author
David Macinnis Gill
and librarian
Cecelia Solomon
was kind enough to drive us . . .
NEXT BLOG: An embarrassing "incident" occurs at book signing, plus, why Colin Firth as Mr. Darcy is drinking a Starbucks . . .
Disclaimer: No proofreaders were harmed (or even used) in the creation of this blog.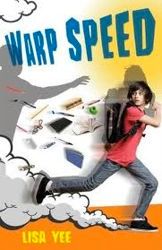 CLICK HERE
to find out about Lisa's newest book, WARP SPEED!!!
Lisa Yee
Subscribe to Lisa Yee's Blog and get her fresh baked blogs e-mailed to you!

Or you can click this for a RSS feed...