Squeeee!!!
WARP SPEED
has been named a TOP SHELF book by
VOYA
(Voices of Youth Advocates)!
WARP SPEED's also been named to the YALSA (Young Adult Library Services Association)
Best Fiction for Young Adults
list!!!

Want to know more about the book? Why, I just happen to have this
video clip
of me speaking Klingon and describing it . . .
Here's
another video
about the book, and why I wrote it . . .
And here's more! Two anthologies that I've contributed to,
DEAR BULLY
and
GEEKTASTIC
have made the YALSA
2012 Popular Paperbacks for Young Adults
list!
So, of course, the best way to celebrate this cool news was to go to Los Angeles's Chinese New Year Parade in Chinatown . . .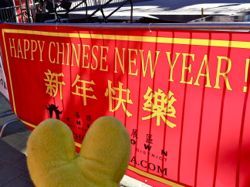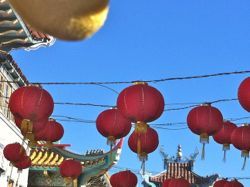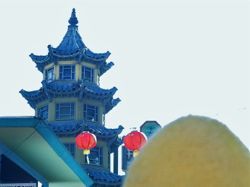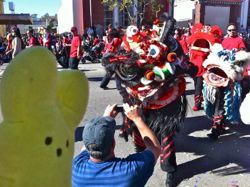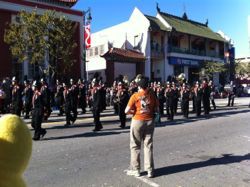 Oops. I didn't have room to add this on my last blog, but
after our signing
at
Apostrophe Books
last week, we explored the Belmont Shores shopping district where indie bookstore is located. We stumbled across a Willy Wonka-worthy candy store called Powell's Sweet Shoppe. And sure enough! Willy Wonka, the movie, was playing . . .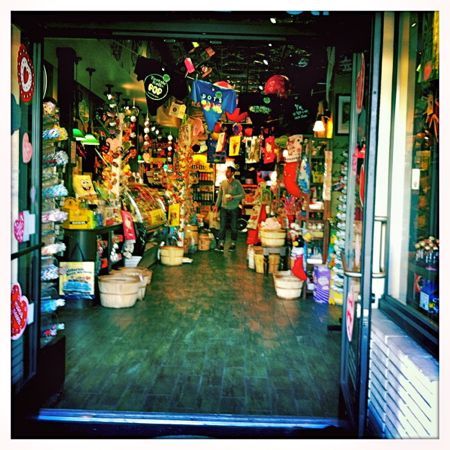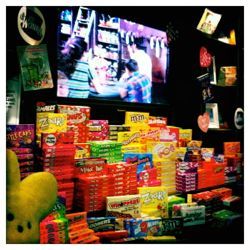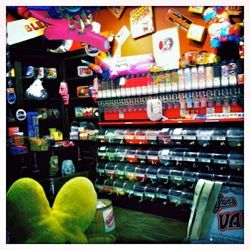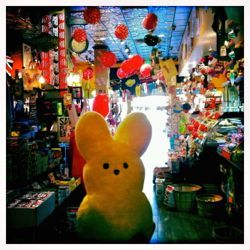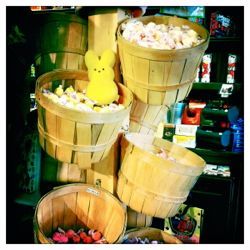 Nearby was
Luna
where they had lots of handmade jewelry and crafts and stuff. I was quite taken with the bugs . . .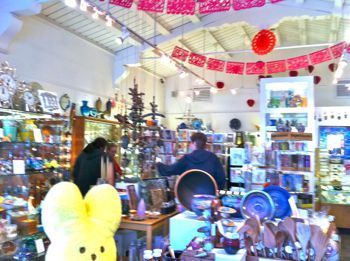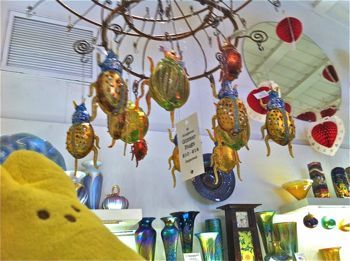 That's because recently there was a giant bug with a human head in our house, and I had to relocate it across the street. So, I decided to get a bug in honor of the other bug. I named him "Lowell," after the elementary school . . .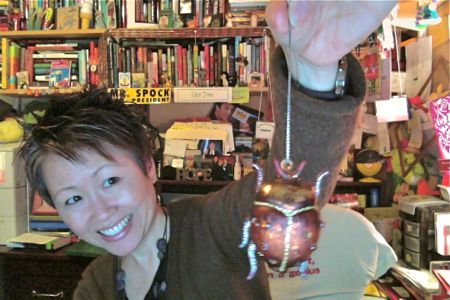 The last place we stopped at before heading home was a wonderful bakery . . .
I spent a long time trying to decide what to get, and finally settled on a gingerbread man. However, when I got home, I left it on my desk and when I returned, it was GONE!!!! I'm not naming names, but I have a suspect in mind . . .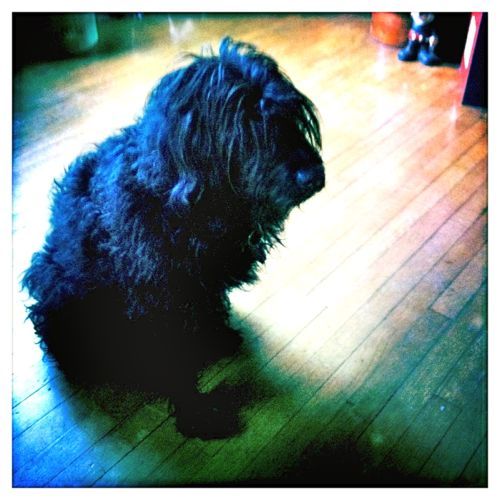 I suppose I should feel good about the cookie gone missing. It could have been worse. Here are some things Puppy had done in the past . . .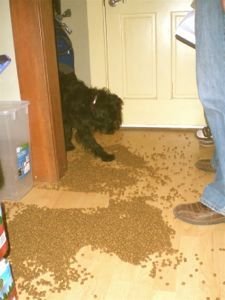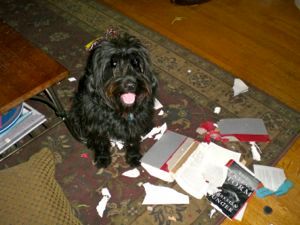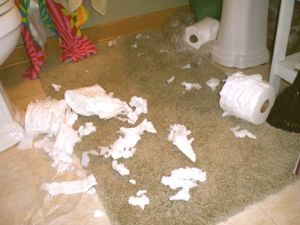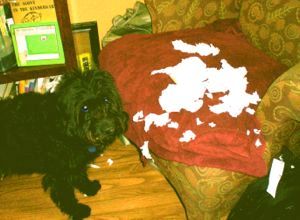 ----------------------
Disclaimer: No proofreaders were harmed (or even used) in the creation of this blog.
Want to check out Lisa's NEW AND IMPROVED website? SImply
CLICK HERE
.
Interested in having Lisa speak at your school, library or conference?
CLICK HERE
for more information.
Upcoming Events . . .
In February, I'll be in Austin, TX for the
SCBWI Regional Conference
and I'll also be in Vancouver for the
Serendipity Conference
. . .


Then in March, you can find me
here
. . .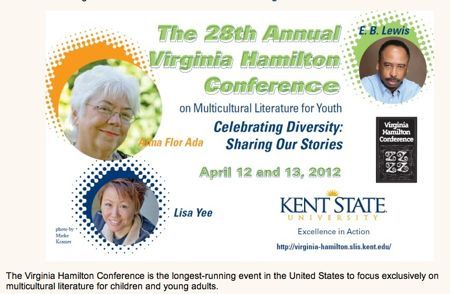 Lisa Yee
Subscribe to Lisa Yee's Blog and get her fresh baked blogs e-mailed to you!

Or you can click this for a RSS feed...