I'm on the road a lot.
In the past, I'd fly in for an event, like the
SCBWI Austin Conference
, and then turn around and fly home right after it ended.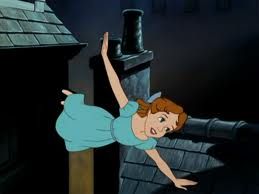 But on this trip I added a couple of extra days to explore . . .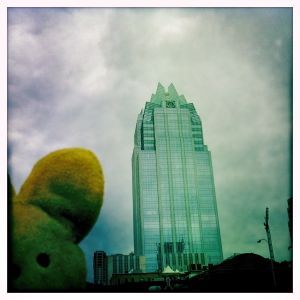 As I suspected, Austin, Texas is awesome.
Peepy
and I loved
South Congress St.
. . .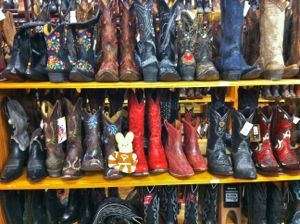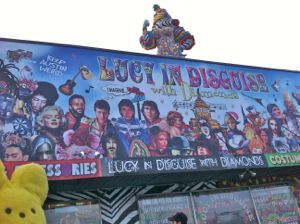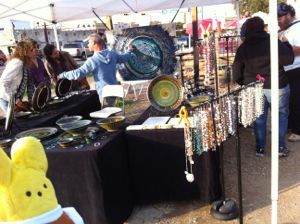 At
Uncommon Objects
, there were great uncommon objects . . .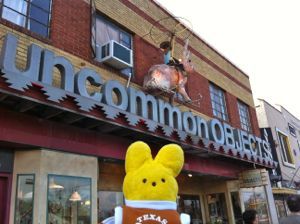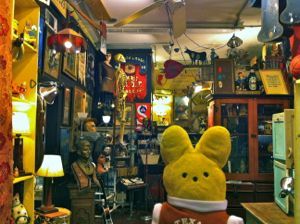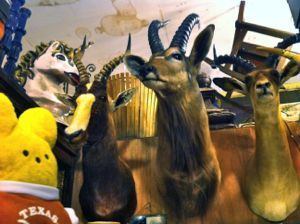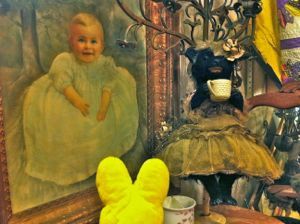 They even had these old-fashioned machines with the alphabet on them . . .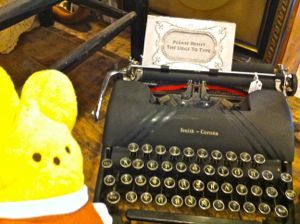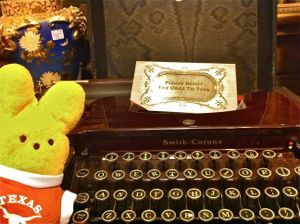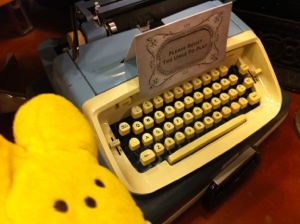 (The notes on the machines read, "PLEASE RESIST THE URGE TO TYPE.")
Of course, I had to visit local indie institution,
Book People
. Thought it was interesting that when I looked it up on my iPhone, it said, "The Drunk Diet
Mo Willems - Hooray
" . . .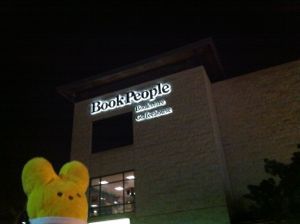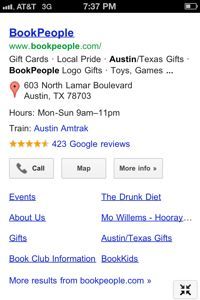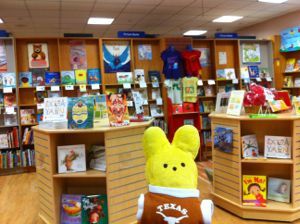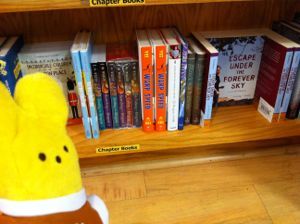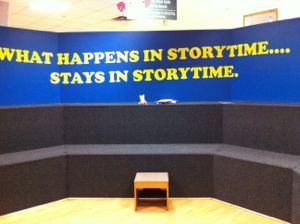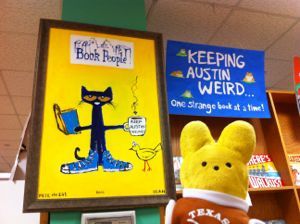 We also boarded the
Austin Duck Tour
and saw these sights . . .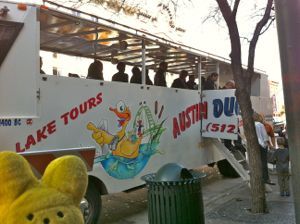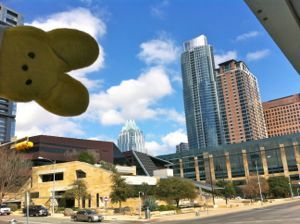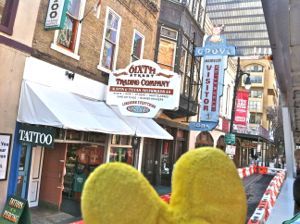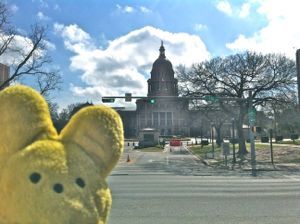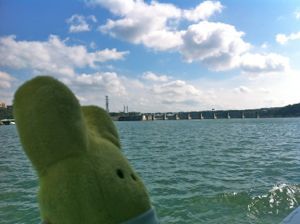 One of the highlights of the Duck Tour is when the vehicle barrels into the water.
Peepy wasn't prepared
for it though and was quite shaken up . . .
This being Austin, music was in the air and on the walls . . .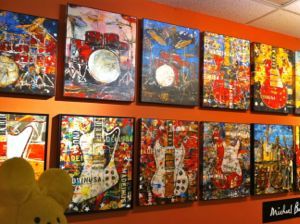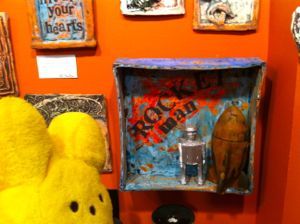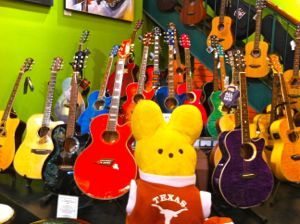 Oooh, look! Even more sights . . .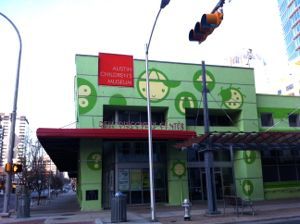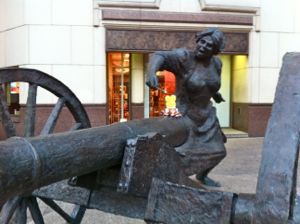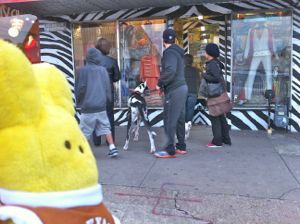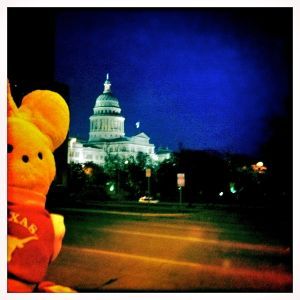 At the
Harry Ransom Center
for the arts and humanities, the gallery was closed. However, at least we got to see the
Gutenberg Bible
in the lobby . . .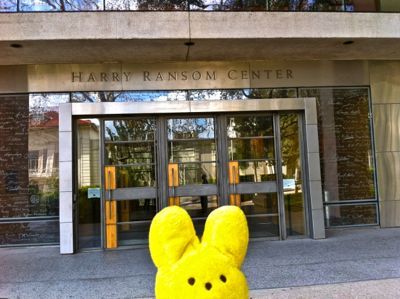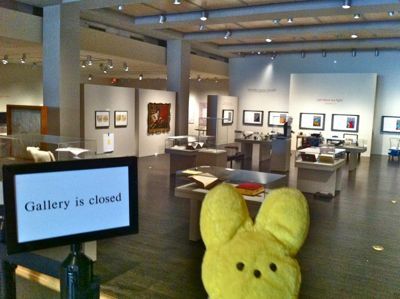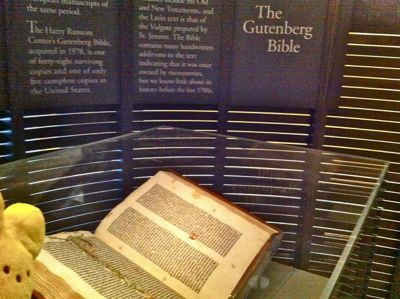 But most importantly, the frosted glass windows had images of some of the most important names in the arts. Can you see who the latest addition to the wall is???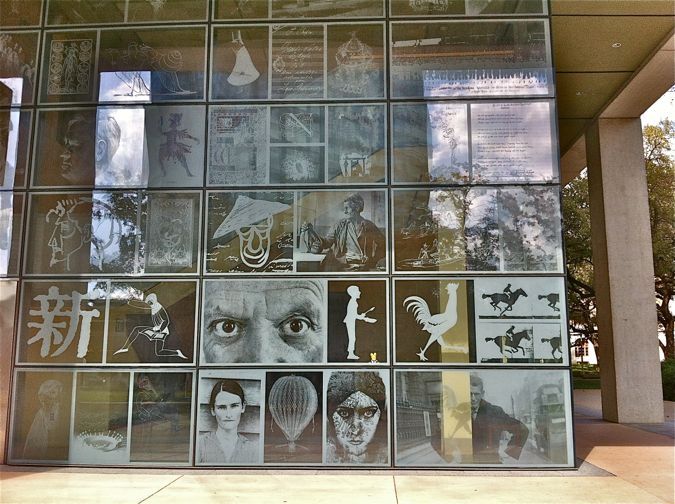 NEXT BLOG: Searching for the best BBQ in the United States.
----------------------
Disclaimer: No proofreaders were harmed (or even used) in the creation of this blog.
Want to check out Lisa's NEW AND IMPROVED website? SImply
CLICK HERE
.
Interested in having Lisa speak at your school, library or conference?
CLICK HERE
for more information.
Upcoming Events . . .
In March, I'll be at
LitFest Pasadena
, and in April, you can find me
here
. . .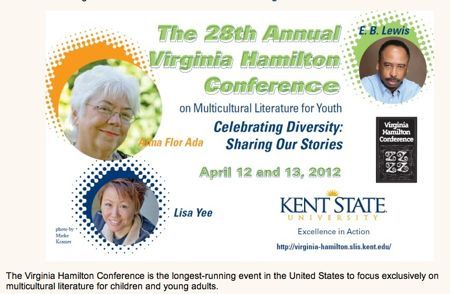 Lisa Yee
Subscribe to Lisa Yee's Blog and get her fresh baked blogs e-mailed to you!

Or you can click this for a RSS feed...