Guess who made a cameo on The Simpsons? Why, that would be Ivy Ling, an American Girl character I wrote about in
GOOD LUCK, IVY!!!
Here's the Ivy doll and Ivy on the TV show. Can you spot her?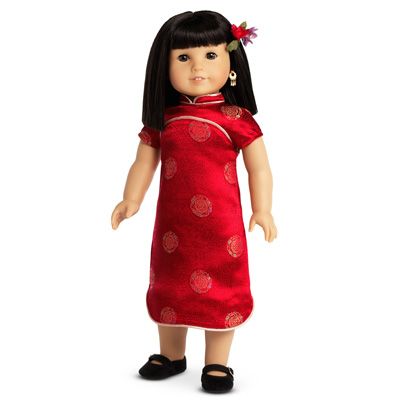 Ivy was also on television when she first debuted. Only, she wasn't with any of the Simpsons, instead
Ivy was with Oprah!
. . .
But enough about television, let's talk food. My agent,
Jodi Reamer
, was in town recently. We didn't have time to
go to Disneyland
, however she did take
Dan Santat
and me out to dinner. However, just like the last time the three of dined together, Mr. Santat
did not wear pants
.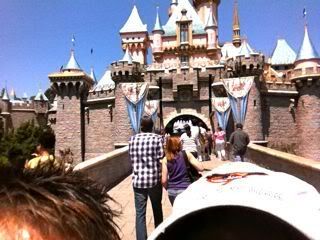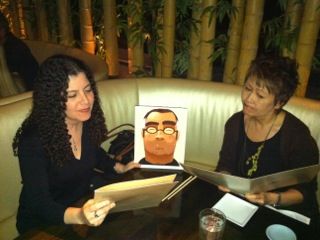 Dan was being a prima donna and insisted that we feed him . . .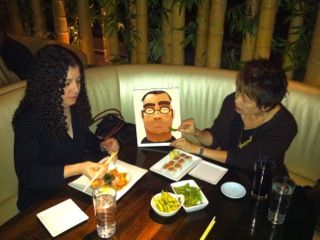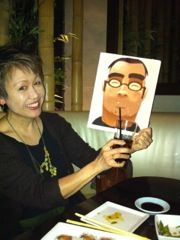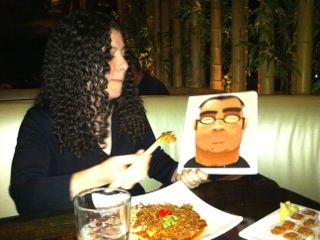 Things were going well, until he insisted that Jodi try the grilled fish. She developed an immediate aversion to it, claiming it looked like chicken . . .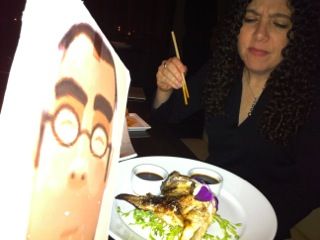 And if that weren't enough drama, Dan then passed out. Yes, right there on the table . . .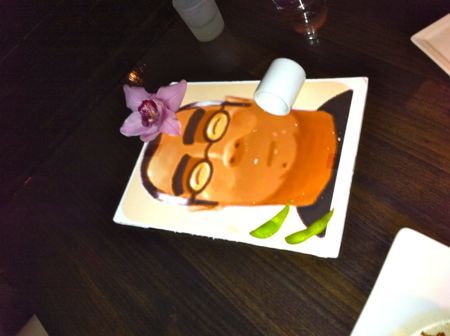 As you might have guessed, I like to eat. Although not stuff like this . . .
My favorite meal of the day, other than dinner, is lunch. (I love breakfast, but an never up in time for it.) Being an author, lunch is an important part of the writing process. Why? Because.
Not too long ago, I had lunch (smoked salmon on sour dough with onions and cream cheese) with YA author/poet/race track bettor,
Ron Koertge
. He had soup.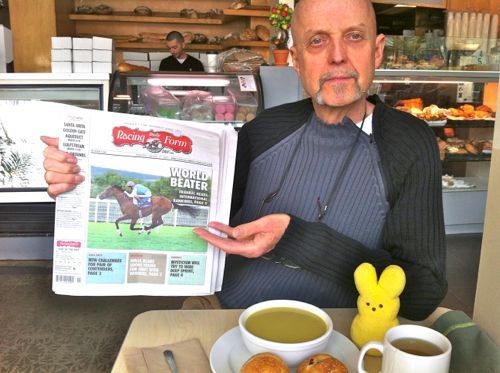 On another day, I had lunch with animators/illustrators/writers
James Burks
and
Bob Boyle
. . .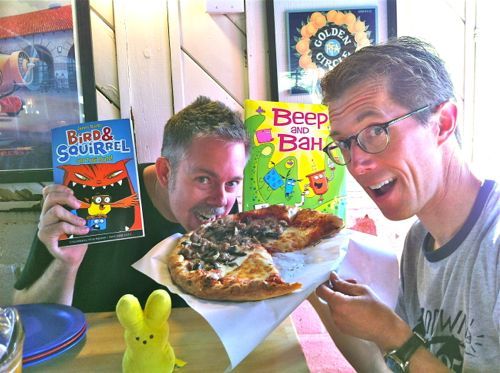 They had pizza. I had a salad with avocado, mushrooms, onions, sunflower seeds and feta cheese . . .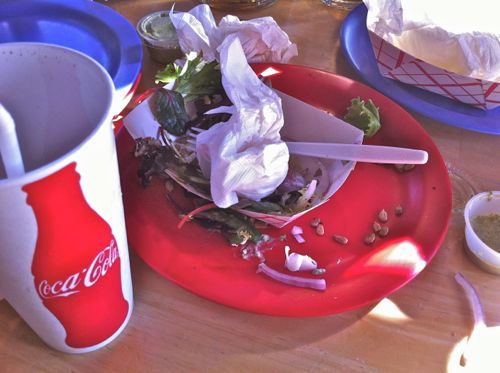 Then, there was another time when Dan and I decided to do this new thing, where we try new places. In the past, we usually went to Pho 79 for lunch . . .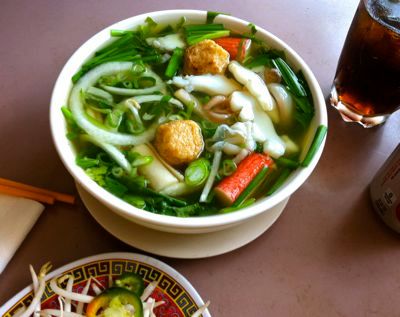 Our first new place was
Chico's
in the Highland Park area of Los Angeles . . .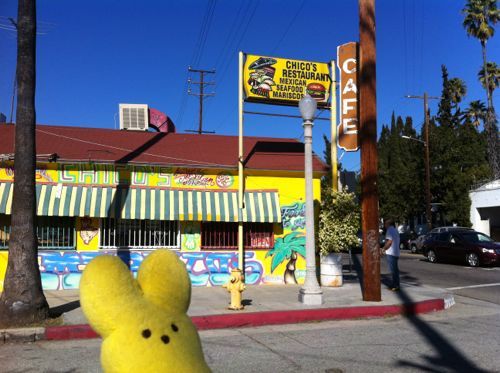 Look who else was there!
Greg Pincus
, author/poet/social media expert . . .
Greg had the fish stew and it was delicious. I know. I made him give me some. I had the verde pork and hominy soup. It was scrumptious . . .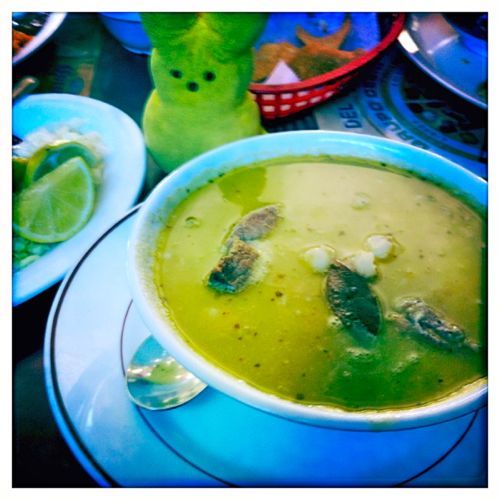 Dan had the carnitas platter . . .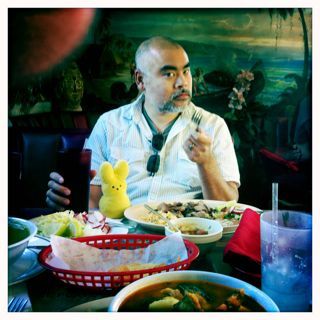 The most awesome soda store was nearby.
Galco's
.
Dan had never been there before, and we both had TONS of work that needed to be done. So, naturally, we had to stop and shop . . .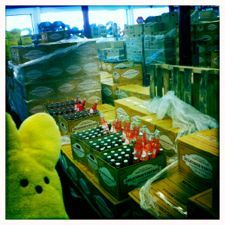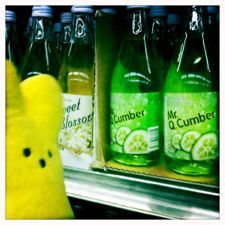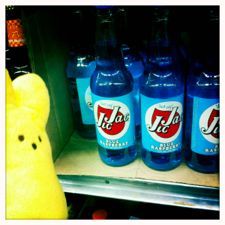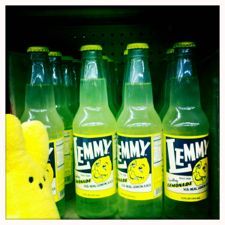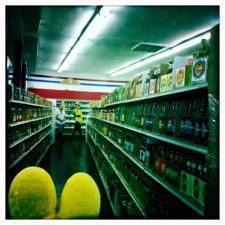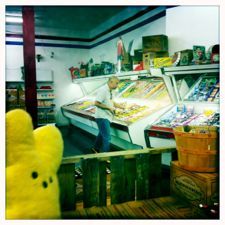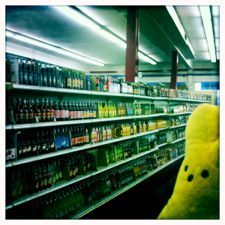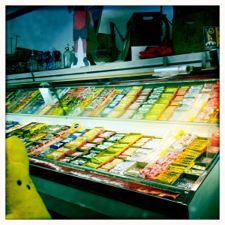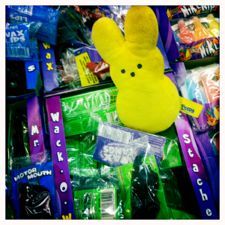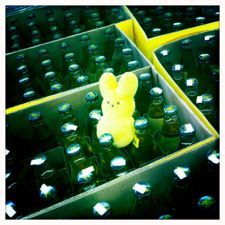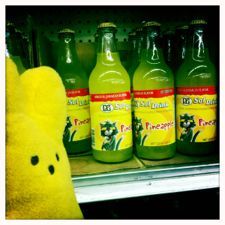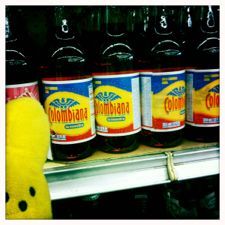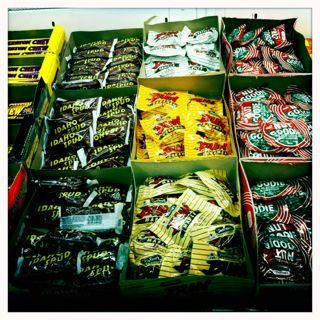 Here's what I bought!!!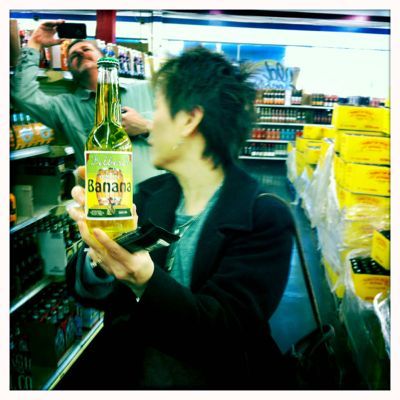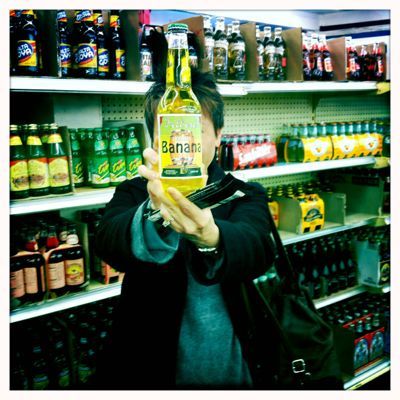 So hey, grab a soda and check out this cool new kidlit blog written by a college student and former big publishing house intern. You can read LOREMAI IPSUMUS by
CLICKING HERE
.
----------------------
Disclaimer: No proofreaders were harmed (or even used) in the creation of this blog.
Want to check out Lisa's NEW AND IMPROVED website? SImply
CLICK HERE
.
Interested in having Lisa speak at your school, library or conference?
CLICK HERE
for more information.
Upcoming Events . . .
This month, I'll be in Austin, TX for the
SCBWI Regional Conference
and I'll also be in Vancouver for the
Serendipity Conference
. . .


Then in April, you can find me
HERE
. . .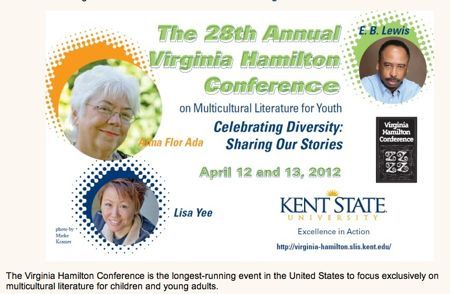 Lisa Yee
Subscribe to Lisa Yee's Blog and get her fresh baked blogs e-mailed to you!

Or you can click this for a RSS feed...