Some said the world was supposed to end on 12/21/12. I am so glad it didn't, because there's still lots I want to do. That said, I did manage to pack a whole lot into 2012. Let's go backward and take a look at some of the highlights. (Note: The stuff that's highlighted in a link goes to the blog about whatever I am blathering about.)
DECEMBER
Traveled to Edinburgh to visit Daughter who was going to school at the University. She's studying to be a children's book editor (!!!) and got me a signed copy of this for Christmas . . .
Yes! My very own autographed-by-J.K.-Rowling-copy of THE CASUAL VACANCY. Next week, I'll be blogging about how Daughter managed to get the book. But in the meantime, here's a photo of
Peepy
in front of her new house, formerly known as
Edinburgh Castle
. . .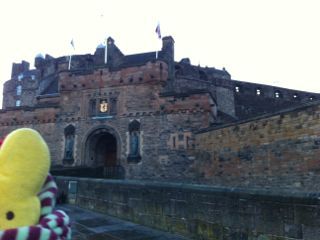 Oh, but speaking of castles and that sort of stuff, in December, we also
got to meet
Downton Abbey's Lord Grantham . . .
NOVEMBER
Amish country and a conference
in Pennsylvania
were on the calendar for November. We had a lovely room with a view and also got to work on SEVEN DAYS DOWN, my next young adult novel for Arthur A. Levine Books/Scholastic . . .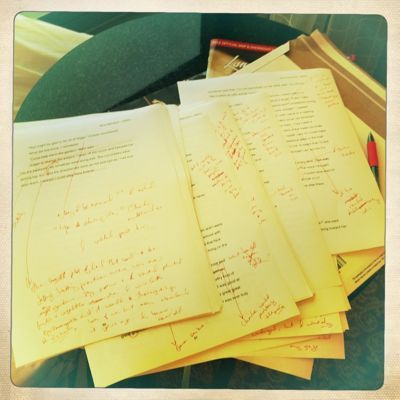 (These red marks are notes to myself.)
OCTOBER
October was a busy, busy, busy month. We were at
The Brooklyn Book Festival
and The
South Dakota Festival of Books
, school visits
in Texas
, and more.
Behold, Jon Sciezka doing a guy thing as I moderated the Guys Read panel. Joseph Bruchac and Gordon Korman look on . . .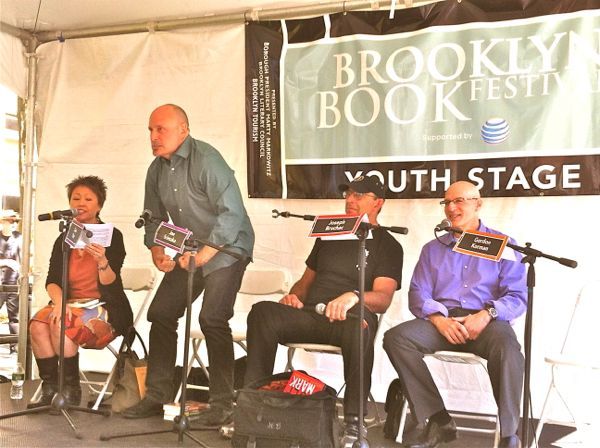 It was all very fun, but the jet lag got to me a bit. Here I am with fellow jet laggee (is that a word?)
Sherman Alexie
. . .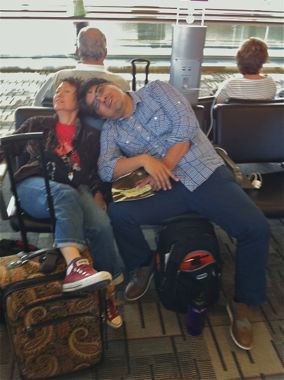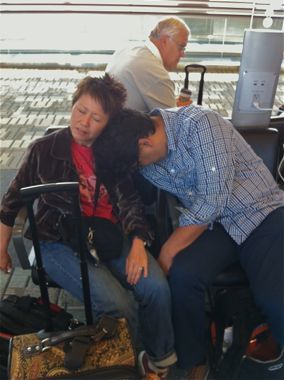 SEPTEMBER
As the space shuttle Endeavor made its way to Los Angeles aboard a modified 747, I was one of 40 people selected to cover the event for NASA. It truly was a once-in-a-lifetime event as seen
HERE
and
HERE
and
HERE
. . .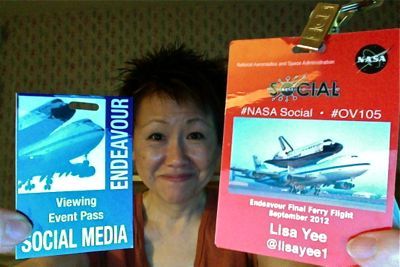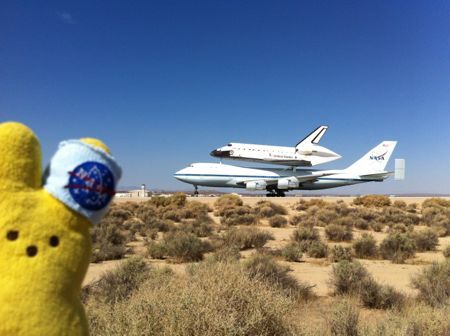 Here's
the video
of the take off. We were 500 feet away . . .
AUGUST
Anyone up for a
flash mob of kid lit folk
? We were! August is always a great time because of the SCBWI Summer conference!
JULY
Ah, Comic Con
. Yes, it's every bit as crazy as you've heard it is. Since we wrote a book called
WARP SPEED
, about a Star Trek geek who gets beat up,
we were on a panel
. . .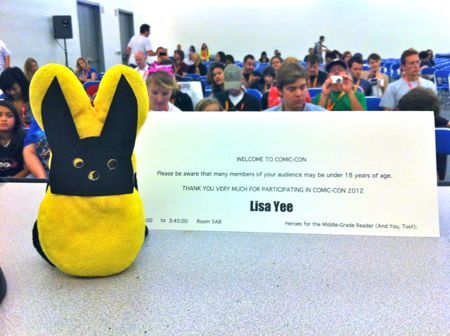 July was also the American Library Association Conference. We saw Newbery winner Jack Gantos. However,
he misbehaved
. Badly.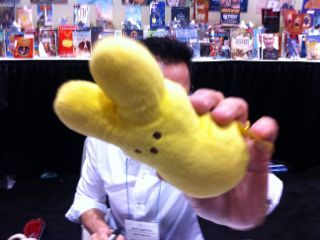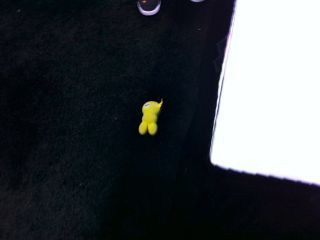 JUNE
Did someone say "radio"? Yes!
That was me
on Jarrett Krosoczka's show Sirrus Show THE JJK REPORT . . .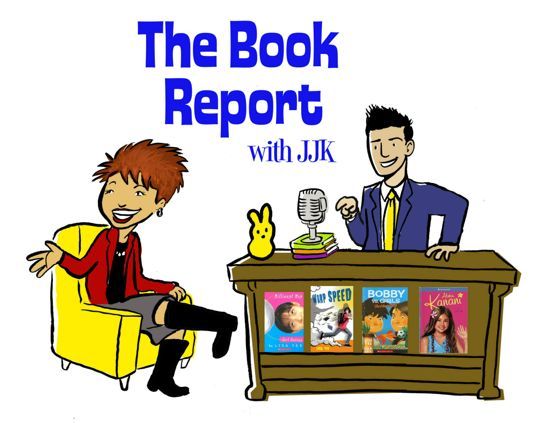 Here's a
video of the radio
. . .
MAY
We
visited Kent State
in May, plus were at the
Los Angles Times Festival of Books
, where we ran into old friend (as in we've known him for a while) John Green. Plus, we watched Lauren Myracle
get arrested
. . .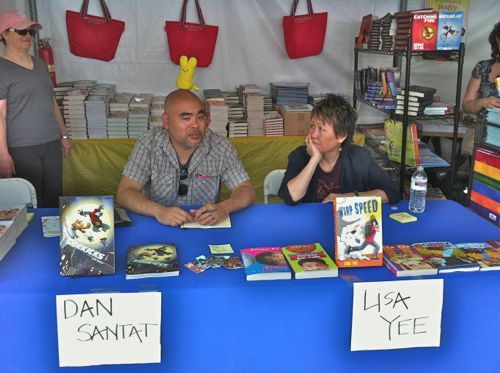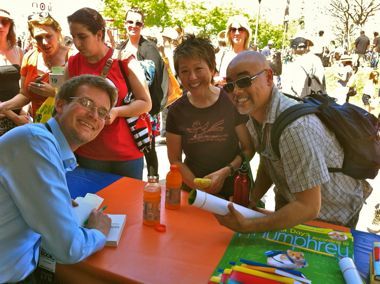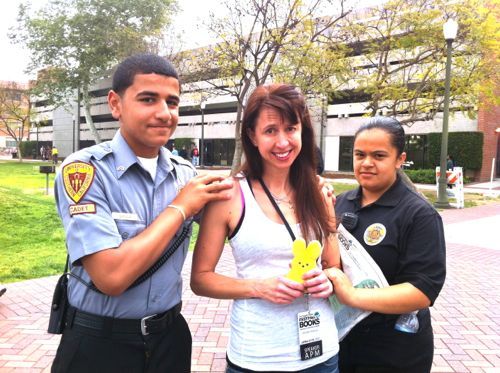 APRIL
Northampton, MA is like a children's book
author/illustrator mecca
. I was lucky enough to spend a couple of weeks there and got to hang out with my
dear friend, Jeannie Birdsall
. We were on the radio together!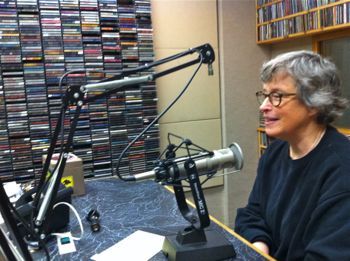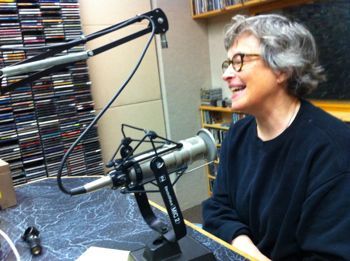 Peepy and I also
had lunch
with Mo Willems and Tony DiTerlizza . . .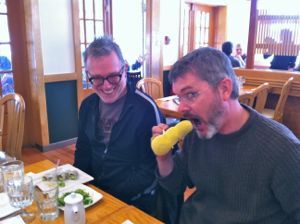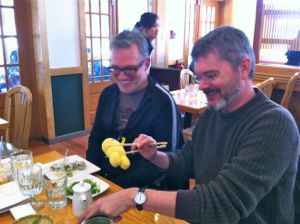 We also got to visit Tony DiTerlizzi's lair and were so taken with it, and him, that we bought him this most awesome sweater . . .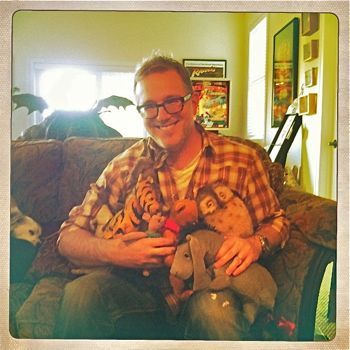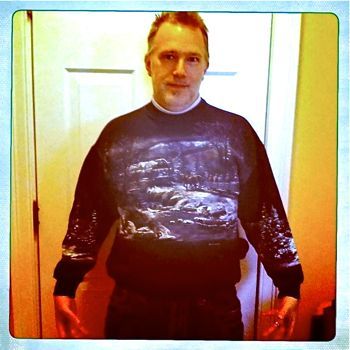 MARCH
We learned the secrets of Scrivener from the
creator of the program
, plus found out that
Austin, TX
has great BBQ . . .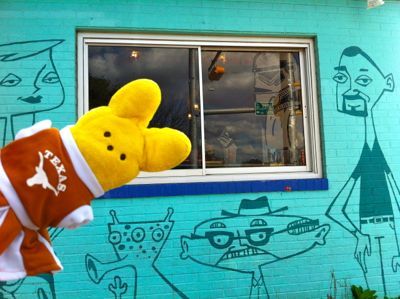 Visiting Vancouver
was a blast. It was fun seeing Allen Say, again . . .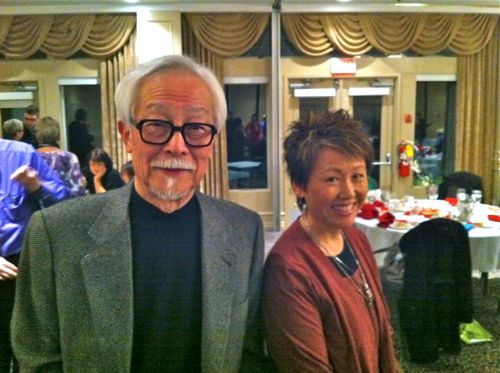 FEBRUARY
Jeremy Lin, the Chinese American basketball player, took the NBA by storm. Even people who didn't know what a basketball was, knew about Jeremy Lin.
I wrote about him
on this blog, and it was picked up by
USA TODAY
. Here's my dad, a three time varsity player in high school . . .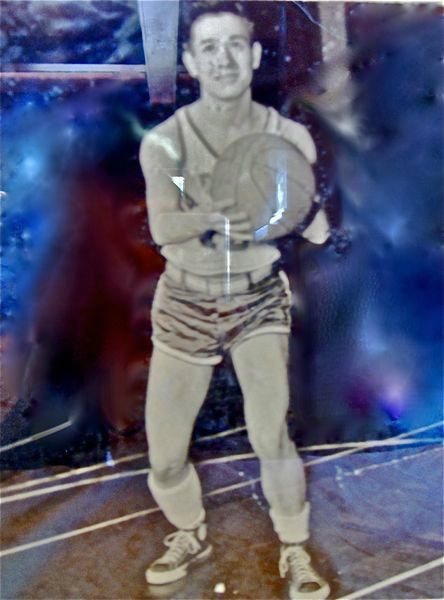 Speaking of Chinese American's, here's Ivy Ling. I wrote about for American Girl.
Ivy had a cameo on the Simpsons
. . .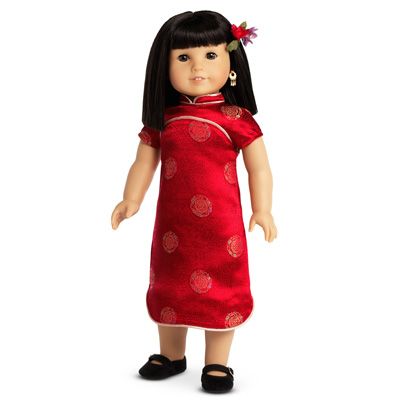 And finally, JANUARY. As we have in the past, Peepy and I went to the
Rose Parade
, I (finally)
updated my website
, I tamed my
internet addiction
, and WARP SPEED got named to
lots of lists!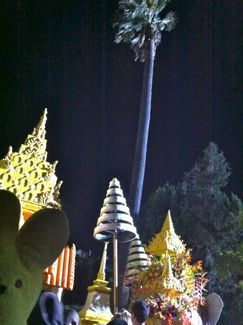 HAPPY NEW YEAR!!!!!!!!!!!
NEXT BLOG: Exploring Edinburgh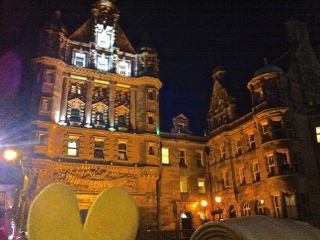 ===========================
Oh, look! These books make lovely
gifts
for you or someone you know, or someone you may know sometime. If you'd like an autographed book, order from
Vroman's
. Be sure to tell them that you'd like me to sign them, and include the name(s) of who the books should be made out to. Then they will mail it/them to you!"

Disclaimer: No proofreaders were harmed (or even used) in the creation of this blog.
Want to check out Lisa's NEW AND IMPROVED website? Simply
CLICK HERE
.
Interested in having Lisa speak at your school, library or conference?
CLICK HERE
for more information.
Lisa Yee
Subscribe to Lisa Yee's Blog and get her fresh baked blogs e-mailed to you!

Or you can click this for a RSS feed...