Recently I was in Orlando for the
NCTE
and
ALAN
conferences. Yes, over 8,000 English teachers and authors all convened at Walt Disney World to talk books!!!! (BTW, I used to work at Disney as a writer/producer, and figured I have been there over 2,000 times.)
Between conference sessions, Peepy and I had a few hours to sneak away. We hitched a ride with
Neal Shusterman
and headed here . . .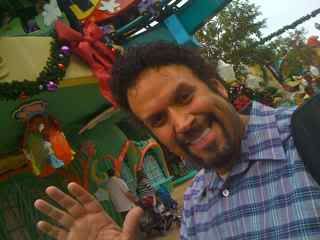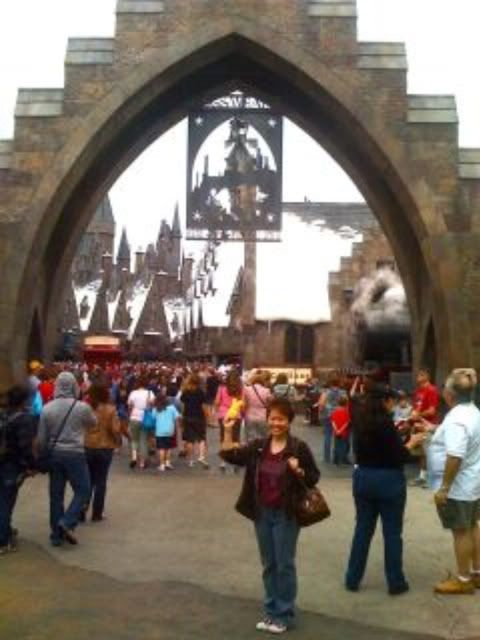 Were exactly were you, you ask? Well, here's a hint . . . WE WERE AT THE
WIZARDING WORLD OF HARRY POTTER!!!!!
It was wonderous (and crowded!) . . .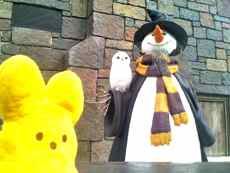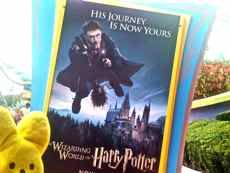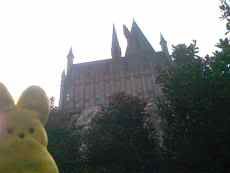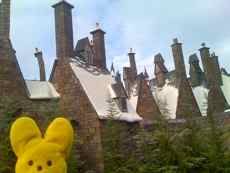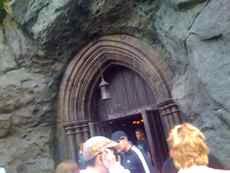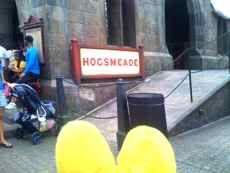 The attention to detail was amazing . . .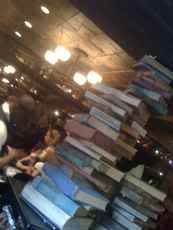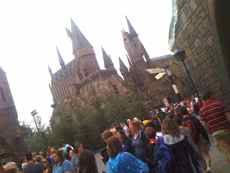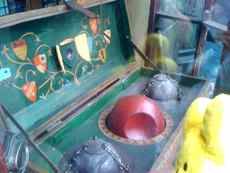 And the frozen butterbeer was delish. It tasted like a slushy butterscotch concoction with a light, sweet head of foam . . .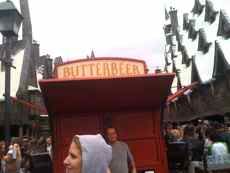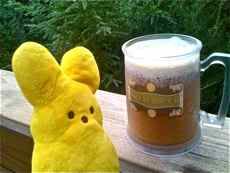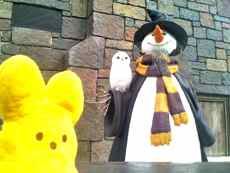 Most of the stores were too packed to get into, so we window shopped . . .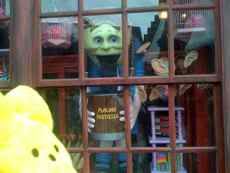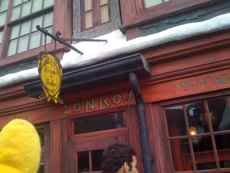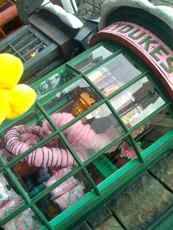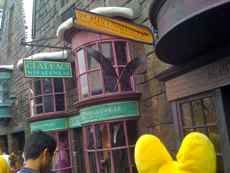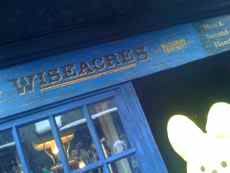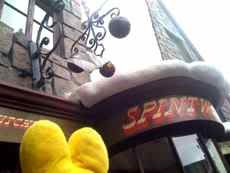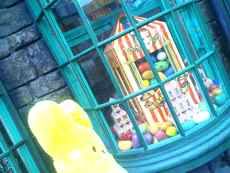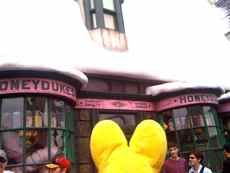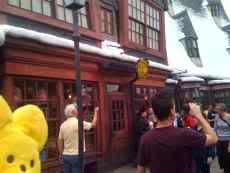 However, we did make it inside a couple of stores . . .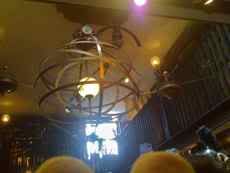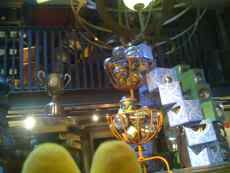 Like the wand shop . . .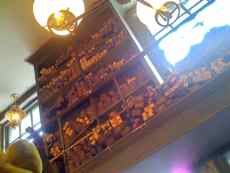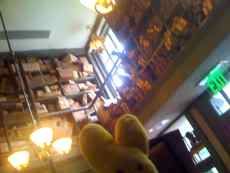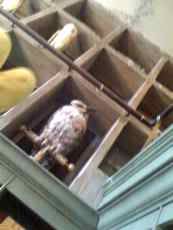 Everywhere, there were wizard sights and sounds . . .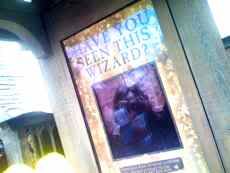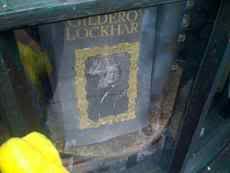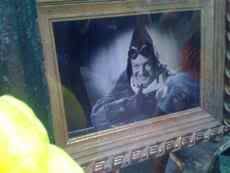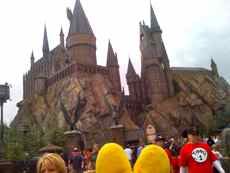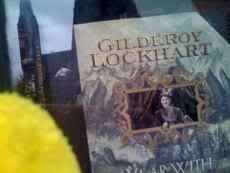 I loved the rooftops most of all . . .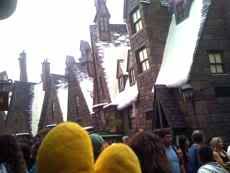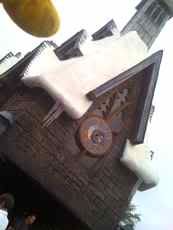 Harry Potter's Forbidden Journey was awesome!!! (But it gave me motion sickness.)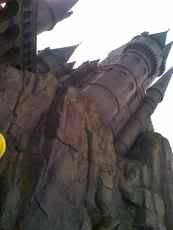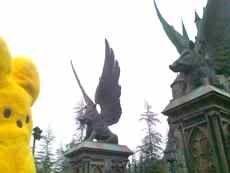 The wizards and witches were so nice!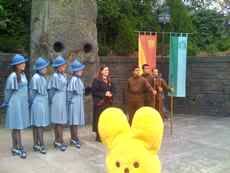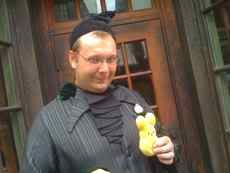 Here's a video of the place when some Harry Potter cast members
visited . . .
Oh wait, back to Walt Disney World! "The Goddess of YA Literature" was at the ALAN Conference and heard me talk about my next book. Here's
what she had to say
about
WARP SPEED!!!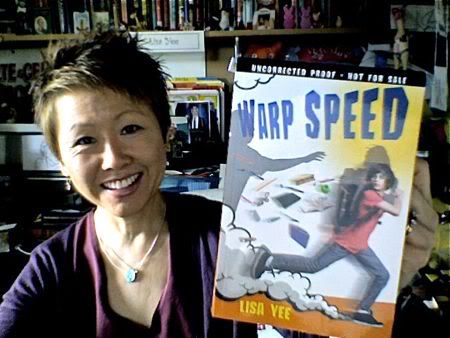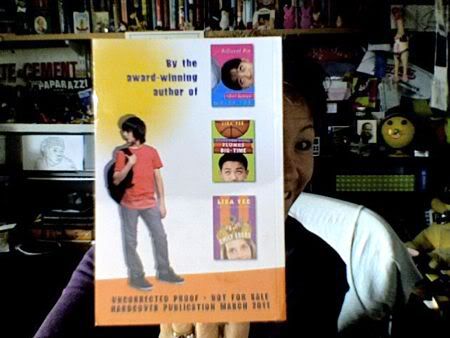 Disclaimer: No proofreaders were harmed (or even used) in the creation of this blog.
Want some fun?
CLICK HERE
to visit the Lisa Yee and Son YouTube Channel.
Lisa Yee
height=26 width=132 alt="Google Groups">

Subscribe to Lisa Yee's Blog and get her fresh baked blogs e-mailed to you!

Or you can click this for a RSS feed...