It seems like there's so much going on, that even though I'm in Orlando now at the NCTE Conference . . .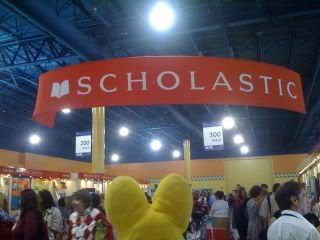 . . . I still haven't blogged about stuff that went on when last week in Southern California California.
Luckily, I have my own personal time machine . . .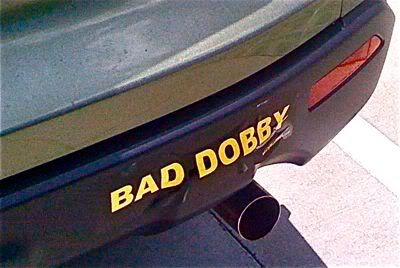 (Okay, so it's not a conventional time machine, but that is the bumper of my car.)
So then, where were we? Ah yes, back in sunny Southern California for the
SCBWI Los Angeles' Illustrator's Day
. . .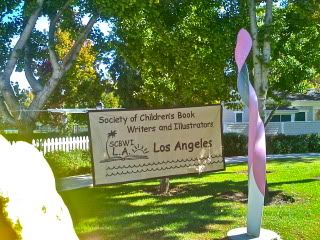 Our good friend and illustrator of our
Bobby Ellis-Chan series
,
Dan Santat
was speaking. So Peepy and I went to cheer him on.
Here's Dan dancing with with
Ken Min
, the day's awesome MC, and editor
Abigail Samoun
. . .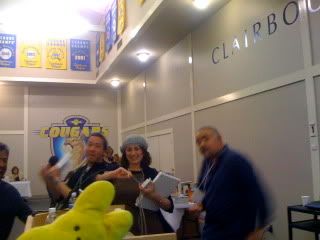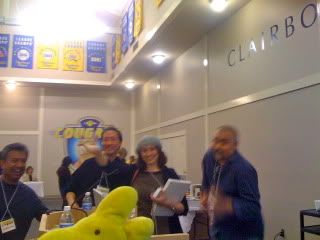 It was fun catching up with Abigail. The last time
our paths crossed
we were in Cheese Country . . .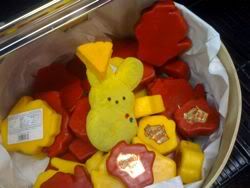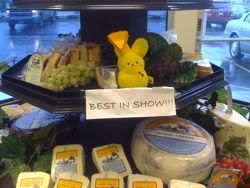 Oh wait! Back to dancing. Dan showed this video of himself and I'm telling you, he could be Dancing With The Star's next David Hasslehoff . . .
You do recall
when The Hoff got to meet
The Peep
, don't you?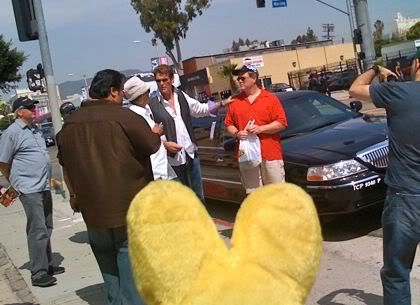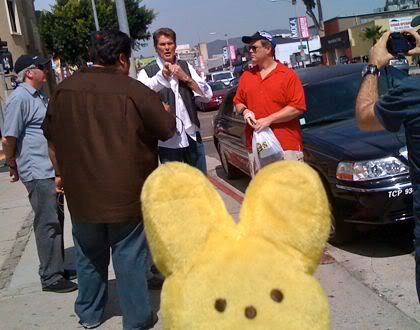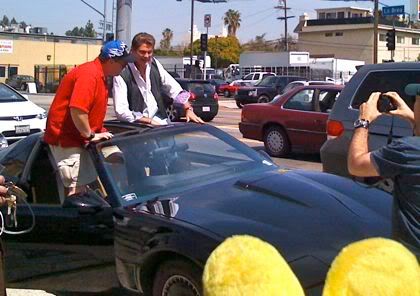 Here's
Dan's video
. . .
Oh yeah.
Peeps was thrilled to hang out with agents Jamie Weiss Chilton and Jen Rofe from the
Andrea Brown Literary Agency
. (They both offered her a multibook deal, which she is considering.) Plus, Peepy got to listen to Sr. Creative Director of MacMillian's Children's Publishing
Rich Deas
.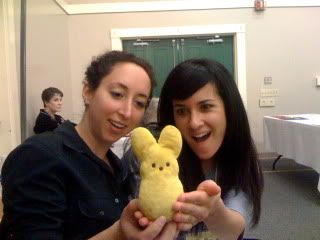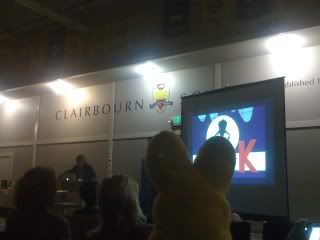 We were especially happy to meet the talented
Brian Floca
and his three twin brothers . . . not!!! (One of these photos is not like the others. Can you figure it out?)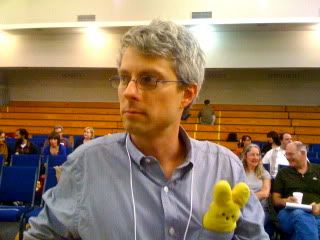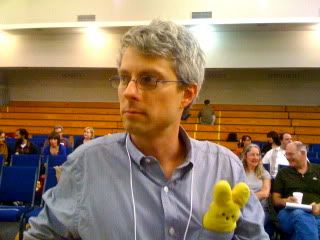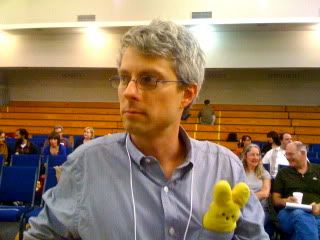 After the event, the fun continued as a group of People Who Can Draw, plus me and my Peep, went out for Chinese dumplings!

(Photo lifted from Dan's blog.)
Included in the group are Bob, Jeremy, Rita, Ron, Wilson and others who all raised a glass to toast Peepy! (Um, not in the microwave, of course.)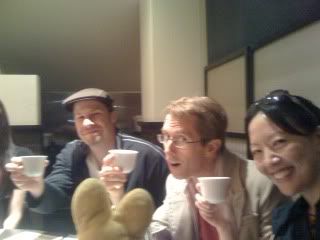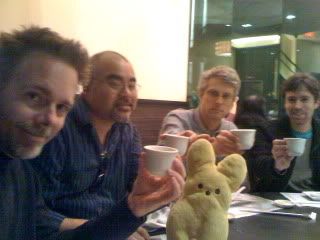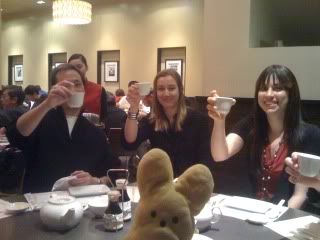 NEXT BLOG: Who are these people and why do they have a Peep on their head????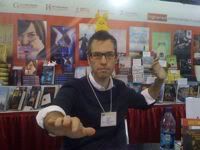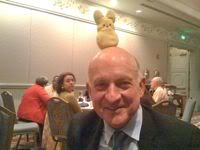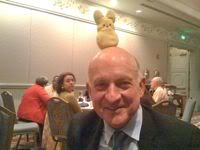 Disclaimer: No proofreaders were harmed (or even used) in the creation of this blog.
Want some fun?
CLICK HERE
to visit the Lisa Yee and Son YouTube Channel.
Lisa Yee
height=26 width=132 alt="Google Groups">

Subscribe to Lisa Yee's Blog and get her fresh baked blogs e-mailed to you!

Or you can click this for a RSS feed...