What happens when authors and English teachers collide?????
YES! The annual NCTE Conference . . . and too much fun! This was my
second NCTE
and I had a blast.
It began on Friday night at the Scholastic Family dinner . . .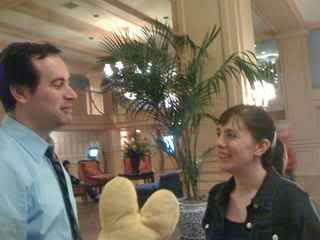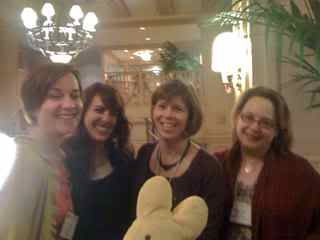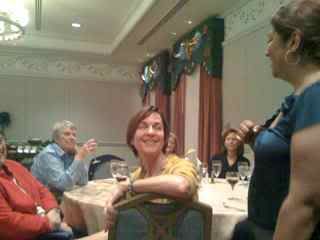 Peepy loved meeting Newbery Winner Lois Lowry and Rodman Philbrick . . .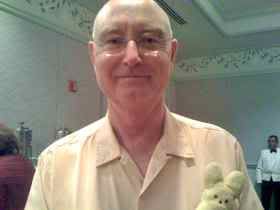 Pam Munoz Ryan, E.B. Lewis and Kirby Larson made sure Peepy had plenty to eat and drink . . .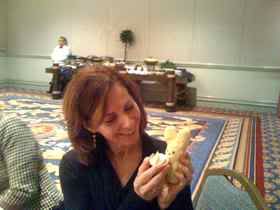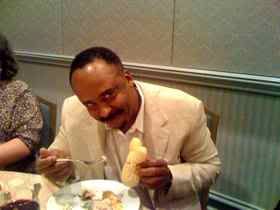 Things got wild after that. It was all Gordon Korman's fault. He dared Peeps to balance on his head . . . then everyone wanted to get into the act. Here's Gordon, Deborah Wiles and Sara Lewis Holmes . . .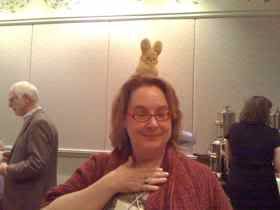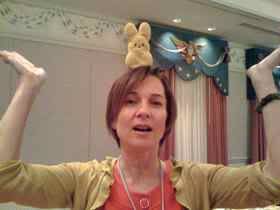 And Coe Booth, Maggie Stiefvater, and David Levithan . . .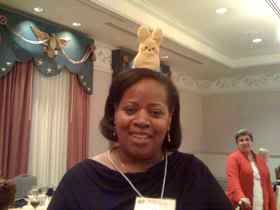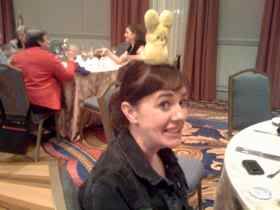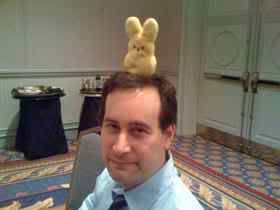 And Derrick Barnes, Margaret Peterson Haddix, and National Book Awardee Judy Blundell . . .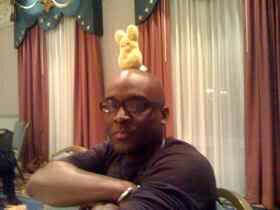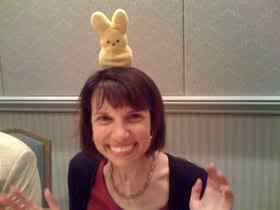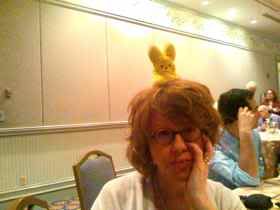 Our fabulous Scholastic team who make the authors look good included Lisa Ann Sandell, Robin Hoffman (with Judy), Tracy van Straaten, John Mason and Lizette Serrano . . .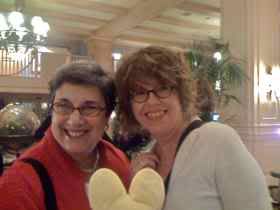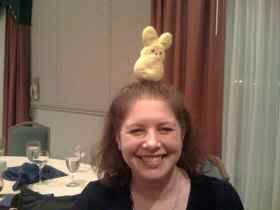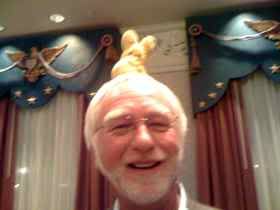 And here's our fearless leader Dick Robinson, President, CEO and Chairman of Scholastic . . .
The next day it was time to roam around the convention floor. It was fun running into old friends and new, like Adam Rex, Neal Shusterman, and Megan Whalen Turner . . .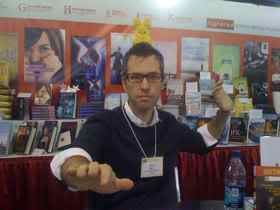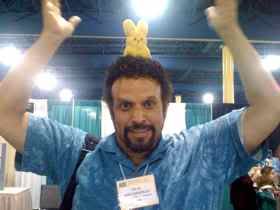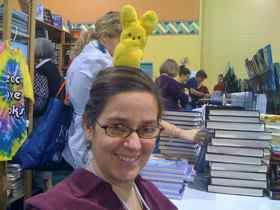 And Henry Cole, Caledcott (x 3) Winner David Wiesner and Janet Wong . . .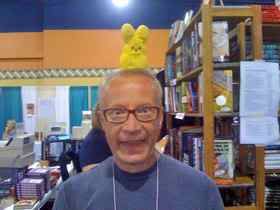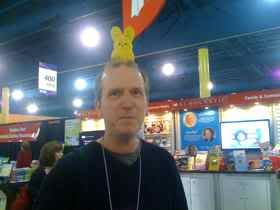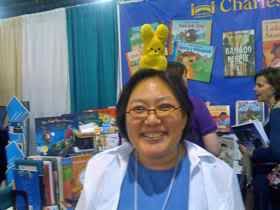 And Barbara O'Connor, Ellen Wittinger and Monica Edinger . . .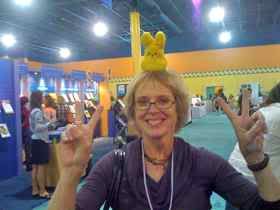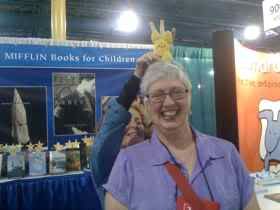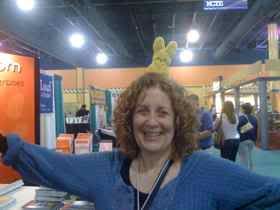 And Gennifer Choldenko . . .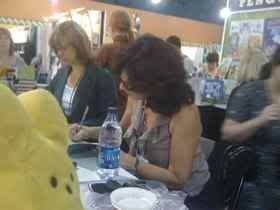 Plus, editors David Gale and Alvina Ling . . .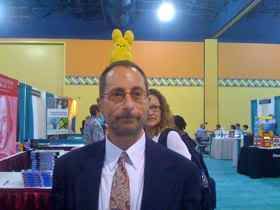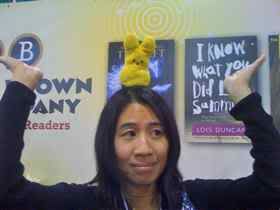 Then it was time to sign books!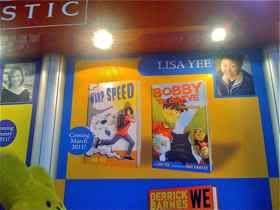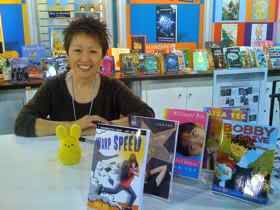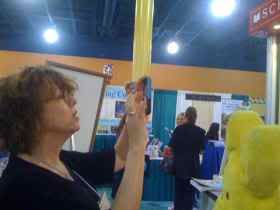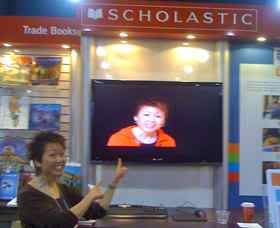 Soon we were at a Speed Dating With Authors Type Event. Holly Black and I were at the same table . . .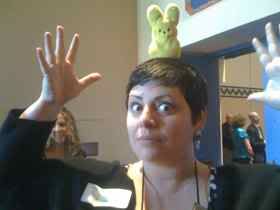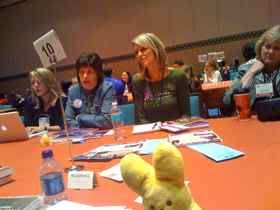 (Holly, along with Cecil Castellucci, edited GEEKTASTIC, a YA anthology I have a story in!)
And Melinda de la Cruz and Heather Brewster . . .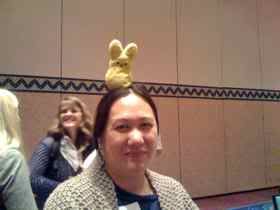 Other authors who participated included Kurtis Scaletta, Jo Knowles and Robin Wasserman . . .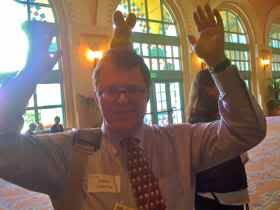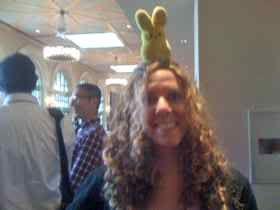 That night, Dick Robinson hosted the annual M. R. Robinson Reception and Dinner for ONE THOUSAND teachers . . .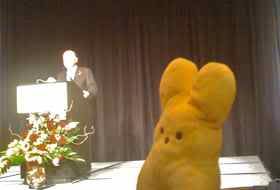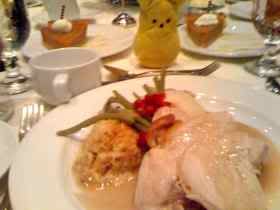 After we ran into David Saylor, David Mcinnas Gill and Kate Messner . . .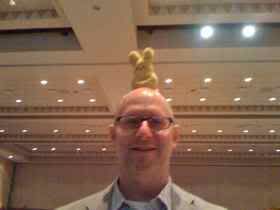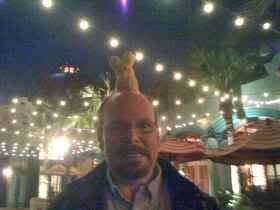 We had a wonderful time, and it wasn't over yet!
Next Blog: More NCTE adventures, more amazing authors and more more.
Disclaimer: No proofreaders were harmed (or even used) in the creation of this blog.
Want some fun?
CLICK HERE
to visit the Lisa Yee and Son YouTube Channel.
Lisa Yee
height=26 width=132 alt="Google Groups">

Subscribe to Lisa Yee's Blog and get her fresh baked blogs e-mailed to you!

Or you can click this for a RSS feed...