Recently
Peepy
and I were invited to the North Carolina School Library Media Association Conference (hereby known as the
NCSLMACXYZ
) . . .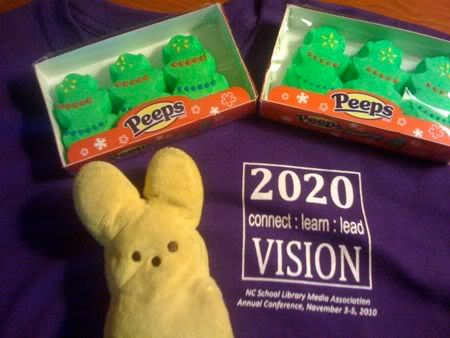 I had taken a 3:30 a.m. shuttle from my house to LAX, and then two planes, and then a car to Winston-Salem. Yes, I was pooped. However, I perked up at the book signing reception that night because look who I got to sit next to!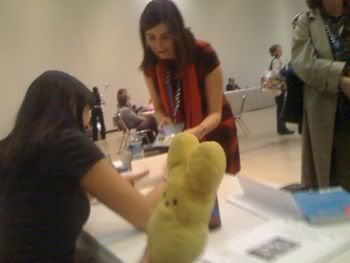 That's right! It was our friend, the famous and funny and controversial and New York Times bestselling author
Lauren Myracle!
(She tried to get give Peepy a sip of her beer. Should we
ban
her?)
Later, we got to dine at this wonderful
soul food restaurant
with these amazing librarians and teachers . . .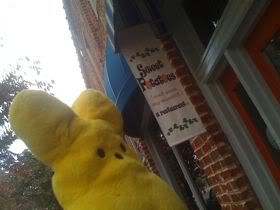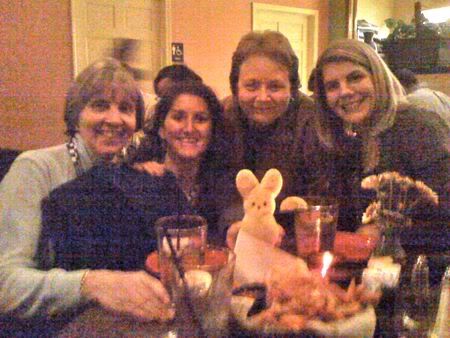 (Everyone is gathered around a basket of delicious sweet potato fries. Fun fact: 50% of all sweet potatoes are from North Carolina. I know it's true because I heard it on television.)
On our way up to our room we ran into Newbery winner
Cynthia Kadohata
in the lobby. (She had her pint of ice cream with her!) The last time we saw our pal she was at the
IRA Conference
. . .
(Cynthia and I live relatively close to each other, but I see her more in other states than at home.)
Soon it was time to crash. But first we did the bedbug check and gave the room an all clear . . .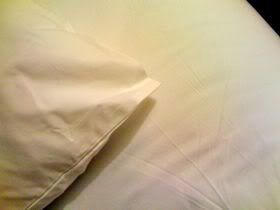 (Above: Photo of no bedbugs.)
I had the BIGGEST room, ever. It even came with a conference table with eight chairs! (Peepy held lots of meetings there.)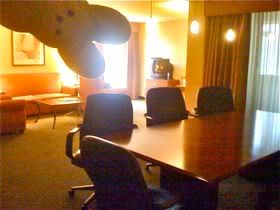 The next day, we ventured through The Magic Tunnel to the conference center . . .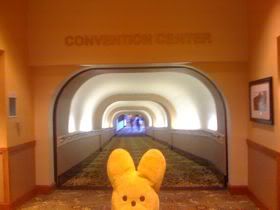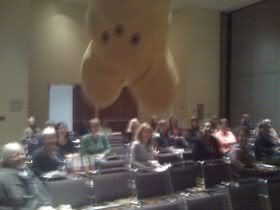 (The last photo is of people entering the room before our workshop.)
When it was time for our keynote speech at the grand luncheon, we found these secret undercover photos of the getting ready . . .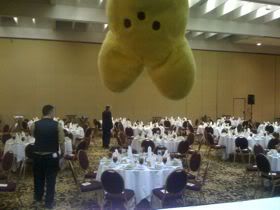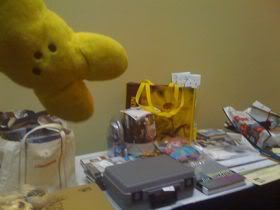 Once everyone started coming in, Peepy tried to claim the Ghiradelli Chocolate door prize. (She didn't win, but was consoled by her dessert.)
We had a great time giving our speech because we got to gaze at this gorgeous audience . . .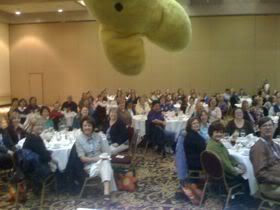 And look who was listening to us! Yes, Newbery Honor Winner
Kirby Larson
. The last time we saw our pal she was at the
IRA Conference
. . .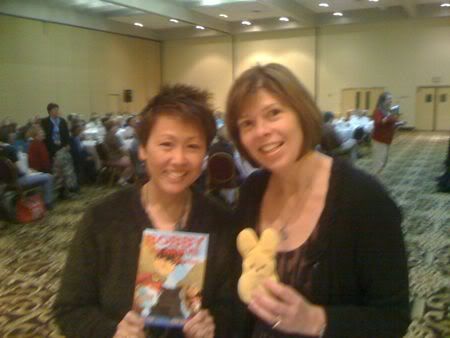 After the conference, it was time to explore the
Winston-Salem Arts District
. . .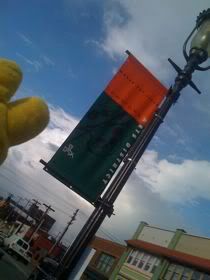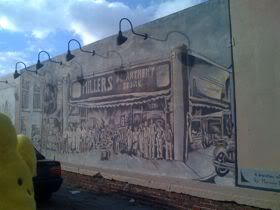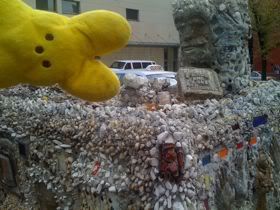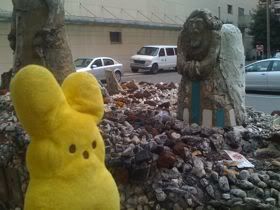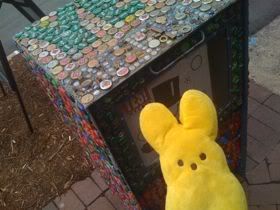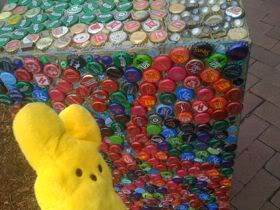 Later in the evening the streets were closed.
StoryLline
, a local storytelling project was there. Plus everyone was invited to draw on the road, and we came across a homage to Peepy!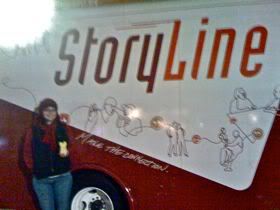 BTW, when I was looking for the link to the Storyline (above), I came across
this Storyline
. It's a website of famous people reading children's books . . .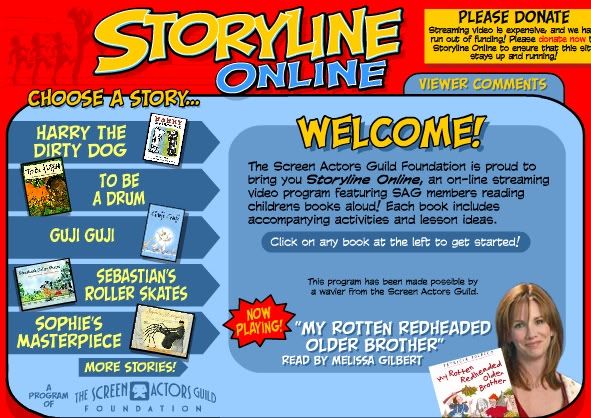 Now, Peepy's waiting for them to call her to read a book!
A couple of weeks ago I was in Arlington, VA speaking at
this SCBWI conference
. Later, a couple of bloggers who attended asked if they could interview me and give me a year's worth of free housecleaning and Colin Firth as Mr. Darcy. (Two of those things aren't entirely true.)
So of course, I said "Of course!" You can
CLICK HERE
to read the interview and find out what I learned from Stephen King.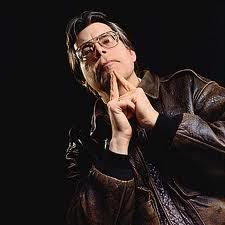 Hey! If you're in the Chicago area, come by and see me on Monday, November 8th at 7 p.m. I'll be at the Vernon Area Public Library!
CLICK HERE
for details!
Live in or near St. Louis? I'll be at the St Louis Public Library, Schlafly Branch, on Wednesday, November 10 from 6 - 7 p.m. And get this . . . they will be giving away FREE copies of
ABSOLUTELY MAYBE
and
STANFORD WONG FLUNKS BIG-TIME
, while supplies last.
CLICK HERE
for more info.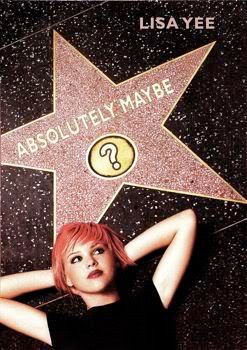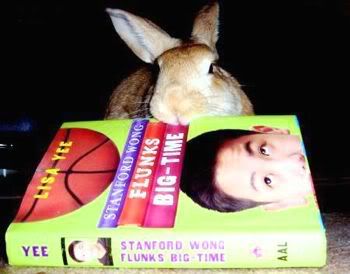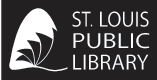 Disclaimer: No proofreaders were harmed (or even used) in the creation of this blog.
Want some fun?
CLICK HERE
to visit the Lisa Yee and Son YouTube Channel.
Lisa Yee
height=26 width=132 alt="Google Groups">

Subscribe to Lisa Yee's Blog and get her fresh baked blogs e-mailed to you!

Or you can click this for a RSS feed...