Can you guess where these photos were taken?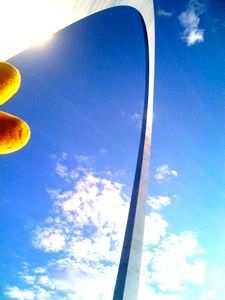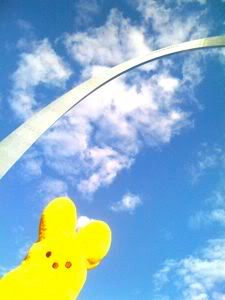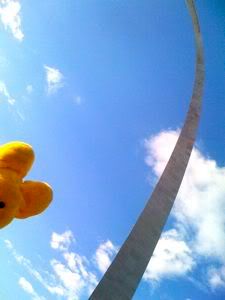 If you said "the Grand Canyon!" you are not right. However, if you said, "St. Louis!" then you could be the next Jeopardy champion!!!!
My Peep
and I were in St. Louis to take part in their totally awesome READ IT FORWARD program. That's where the awesome
St. Louis Public Library
selects an author and gives away 500 of their books FOR FREE!!!!!!!! Readers are encouraged to read the book, then pass it along to someone else. How cool is that???
Can you guess who the author is this year? Here's a hint . . .
(If you said, "Colin Firth as Mr. Darcy!" you're close. However, he couldn't make it, but asked me to attend in his place.)
Peepy and Moi began our day by speaking to the amazing students Metro High School about
ABSOLUTELY MAYBE
. One even had gorgeous blue hair! (In ABSOLUTELY MAYBE, the main character loves to dye her hair fun colors.
CLICK HERE
to see a 476,881-ish people who have dyed their hair in honor of the book.)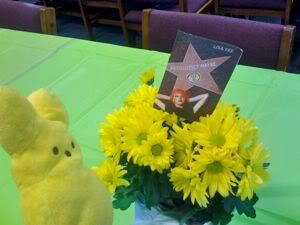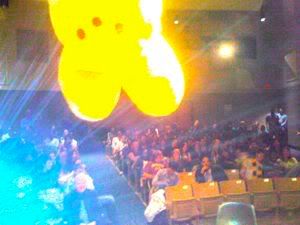 Later, we hung out in the school library . . .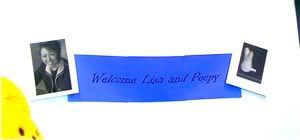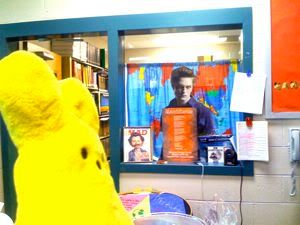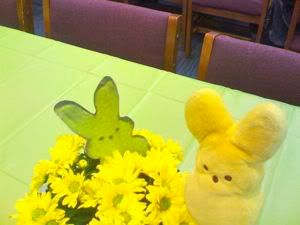 Peepy got to gossip with a nice panther, and later was given a big slice of gooey butter cake . . .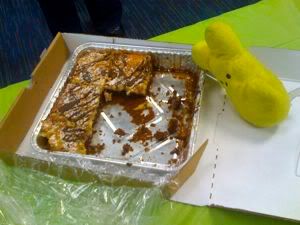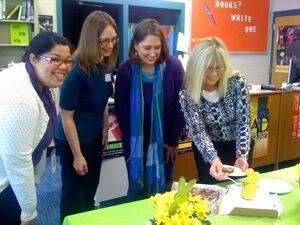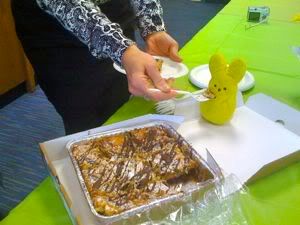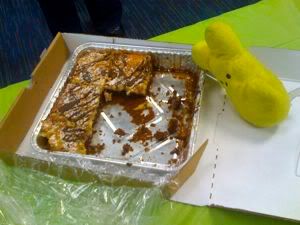 The gooey butter cake was sooooo rich and delicious. However, we needed to balance the sweetness, so we had PICKLE SOUP (!!!) at
The Fountain
for lunch . . .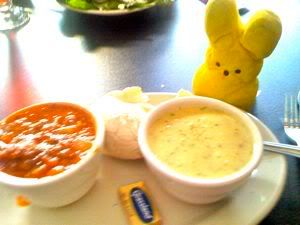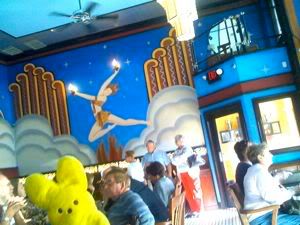 Then it was time to hang out with the cool kids at Fremont Middle School and talk about
STANFORD WONG FLUNKS BIG-TIME
. . .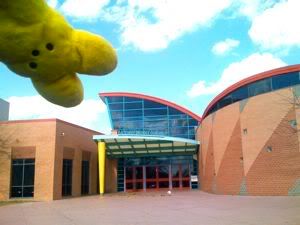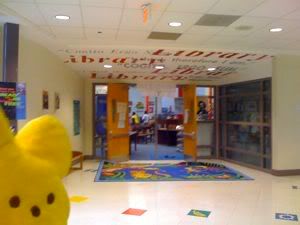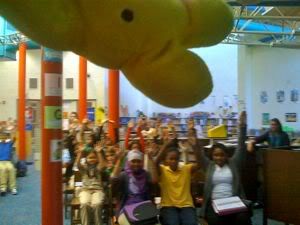 In the evening, we headed to the Schlafly Branch Library where we got to make lots of new friends!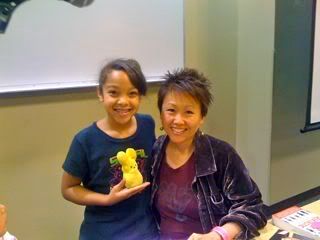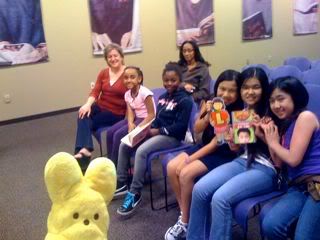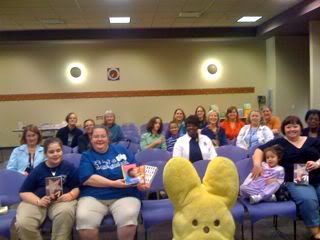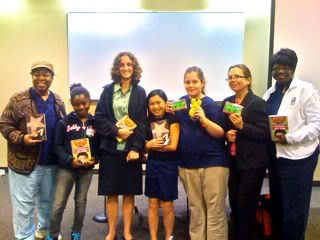 While in St. Louis, we also got to visit Citygarden, a place devoted to Peepy . . .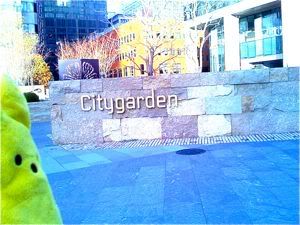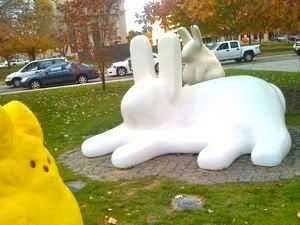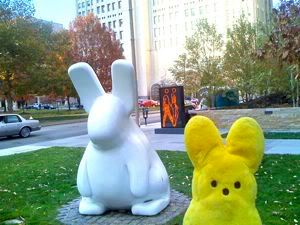 They had other stuff, too . . .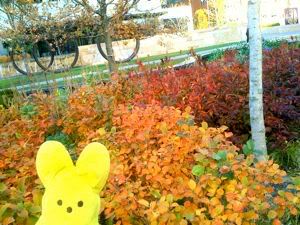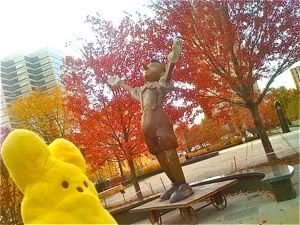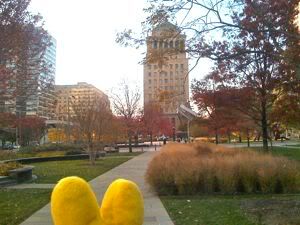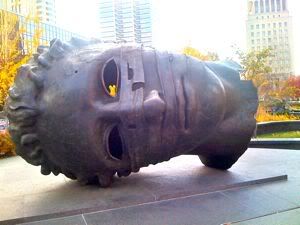 Next Blog: Having dinner with people who can draw.
Oh! And this weekend I'll be at NCTE conference in Orlando. If you're attending, come say "hi" to me and Peeps. Here's where we'll be . . .
SATURDAY, NOVEMBER 20
1:00-2:00pm Scholastic Signing == Convention Center--Booth #312
2:00-3:00pm Anderson's Bookshops Signing == Convention Center--Booth #312
4:30 - 5:30 pm Middle Mosaic: Writers and Readers Together == Coronado Resort—Coronado Ballroom
5:45-7:45pm 78th Annual M.R. Robinson Reception & Dinner == Coronado Resort—Ballroom H/J
SUNDAY, NOVEMBER 21
10:00-11:30am Scholastic Literary Brunch == Disney's Coronado Springs Resort—Ballroom H
(Other speakers include Kirby Larson, Lois Lowry, Derrick Barnes ,Judy Blundell, and Pam Munoz Ryan!!!)
MONDAY, NOVEMBER 22
10:30-11:10am ALAN WORKSHOP == "Getting By with a Little Help from Family and Friends" Author Panel
11:10–11:40am "SILENT" BOOK SIGNING (as other authors will still be speaking)
Disclaimer: No proofreaders were harmed (or even used) in the creation of this blog.
Want some fun?
CLICK HERE
to visit the Lisa Yee and Son YouTube Channel.
Lisa Yee
height=26 width=132 alt="Google Groups">

Subscribe to Lisa Yee's Blog and get her fresh baked blogs e-mailed to you!

Or you can click this for a RSS feed...