Instead of blowing up
Peeps
(as in the marshmallow kind, not as in this one) this Halloween,
Peepy
has decided to stage a fashion show.
Here she is modeling some of her many costumes/couture outfits that her close friends have sent her . . .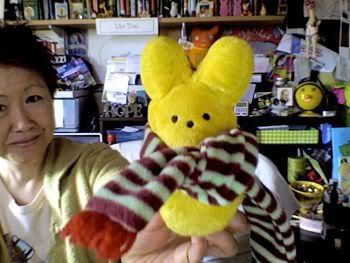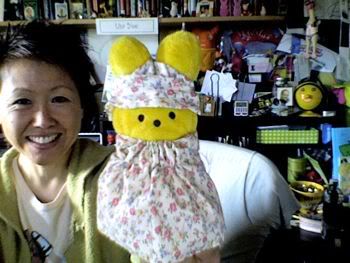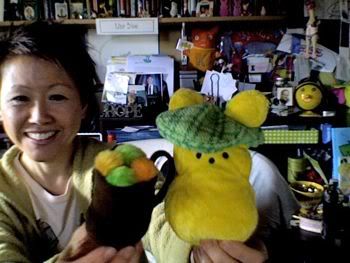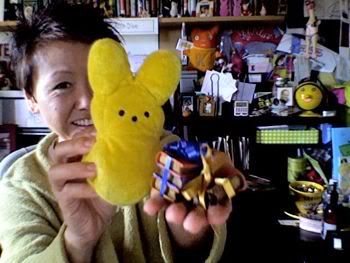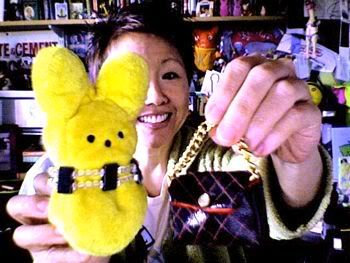 However, since so many of you may be expecting a Halloween explosion of sorts, here's
the video
Son and I made, of Peeps in jeopardy. Plus a photo retrospective of a couple of Halloween's past . . .
2009 . . .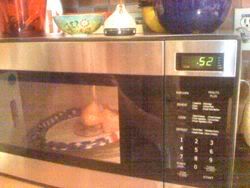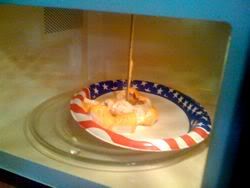 That was okay, but then Son thought . . . hmmmm . . . taping a Peep to a plate . . .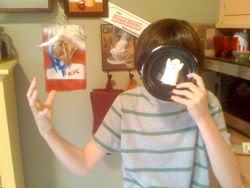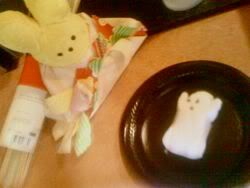 All this really disturbed
Peepy
. (For the record, she is a non-edible Plush Peep, not a marshmallow.) So she said . . . hmmm . . . look! Leftover Peeps from Easter. Try making something pretty!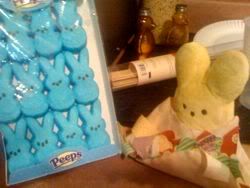 (For the record, she is in her taco costume.)
So we did . . .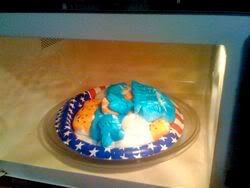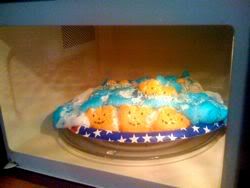 That was soooo fun!!! Except for clean up . . .
2008 . . .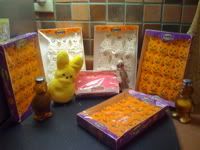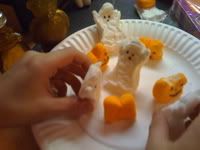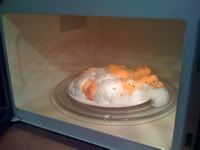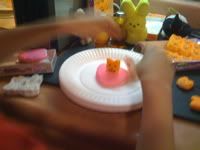 Disclaimer: No proofreaders were harmed (or even used) in the creation of this blog.
Want some fun?
CLICK HERE
to visit the Lisa Yee and Son YouTube Channel.
Lisa Yee
height=26 width=132 alt="Google Groups">

Subscribe to Lisa Yee's Blog and get her fresh baked blogs e-mailed to you!

Or you can click this for a RSS feed...