I got to visit Mrs. Nelson's place this weekend . . .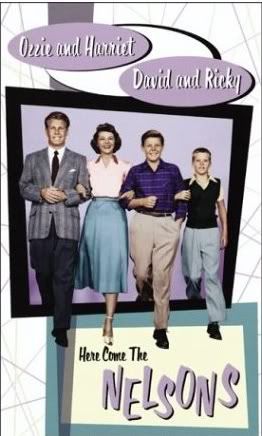 Oops. Not that Mrs. Nelson's. This Mrs. Nelson's . . .
OMG. I just realized. Many of you probably have no clue who Harriet Nelson is! In case you're wondering, here's
the scoop.
Fun fact: The Ozzie on the left had a television show about his family LONG before the Ozzy on the right . . .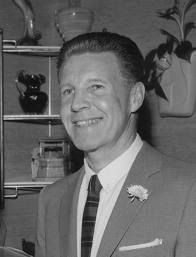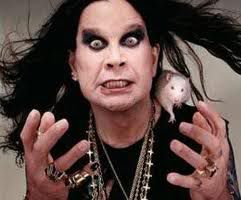 Anyway,
Peepy
and I were at
Mrs. Nelson's Toy and Book Shop
in La Verne, CA for a book signing!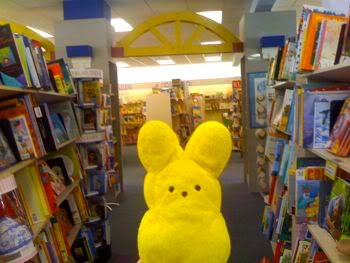 Here's Moi with authors
Barrie Summy
and
Amy Goldman Koss
. . .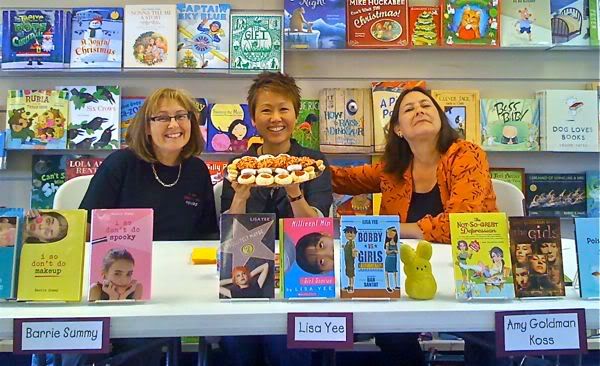 Peeps got to pal around with some of her friends, too. (However, she refused to share her cookies.)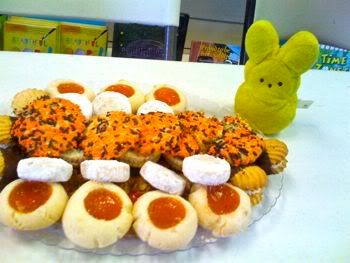 And get a load of this! Our friend Sophia was there, and she HANDMADE this totally awesome necklace for us. That's a picture of me on it . . .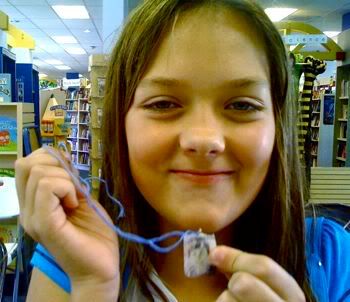 Doesn't Peepy look great? Speaking of great-looking people, a while back, purely as a public service, I
blogged about
the Old Spice Guy . . .
Well, it looks like the Old Spice Guy has some serious competition . . .
I know. I know. They're both great, aren't they!!!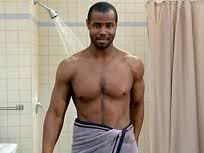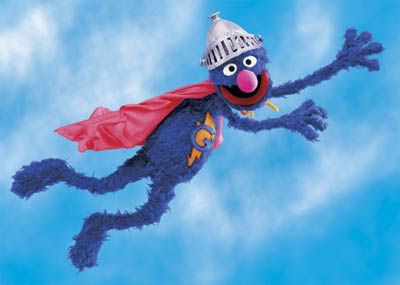 Hey, are you on Goodreads? Sunday is the last day to enter to win an autographed copy of
BOBBY THE BRAVE (SOMETIMES)
??!!!?!!!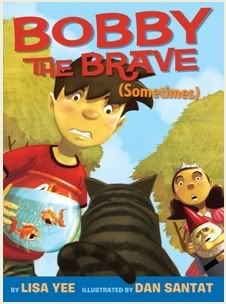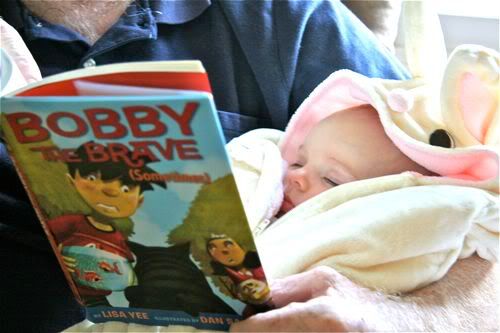 (Above: La Petite Peep, granddaughter of National Book Award Winner,
Jeanne Birdsall
, enjoys hearing about Bobby's adventures before she takes her nap.)
Check out the
giveaway details
at Goodreads. And
ENTER TO WIN!
Disclaimer: No proofreaders were harmed (or even used) in the creation of this blog.
Want some fun?
CLICK HERE
to visit the Lisa Yee and Son YouTube Channel.
Lisa Yee
height=26 width=132 alt="Google Groups">

Subscribe to Lisa Yee's Blog and get her fresh baked blogs e-mailed to you!

Or you can click this for a RSS feed...