Once a year,
Peepy
and I stay up late and to cheer on the
Tournament of Roses
Parade floats as the final touches are being done . . .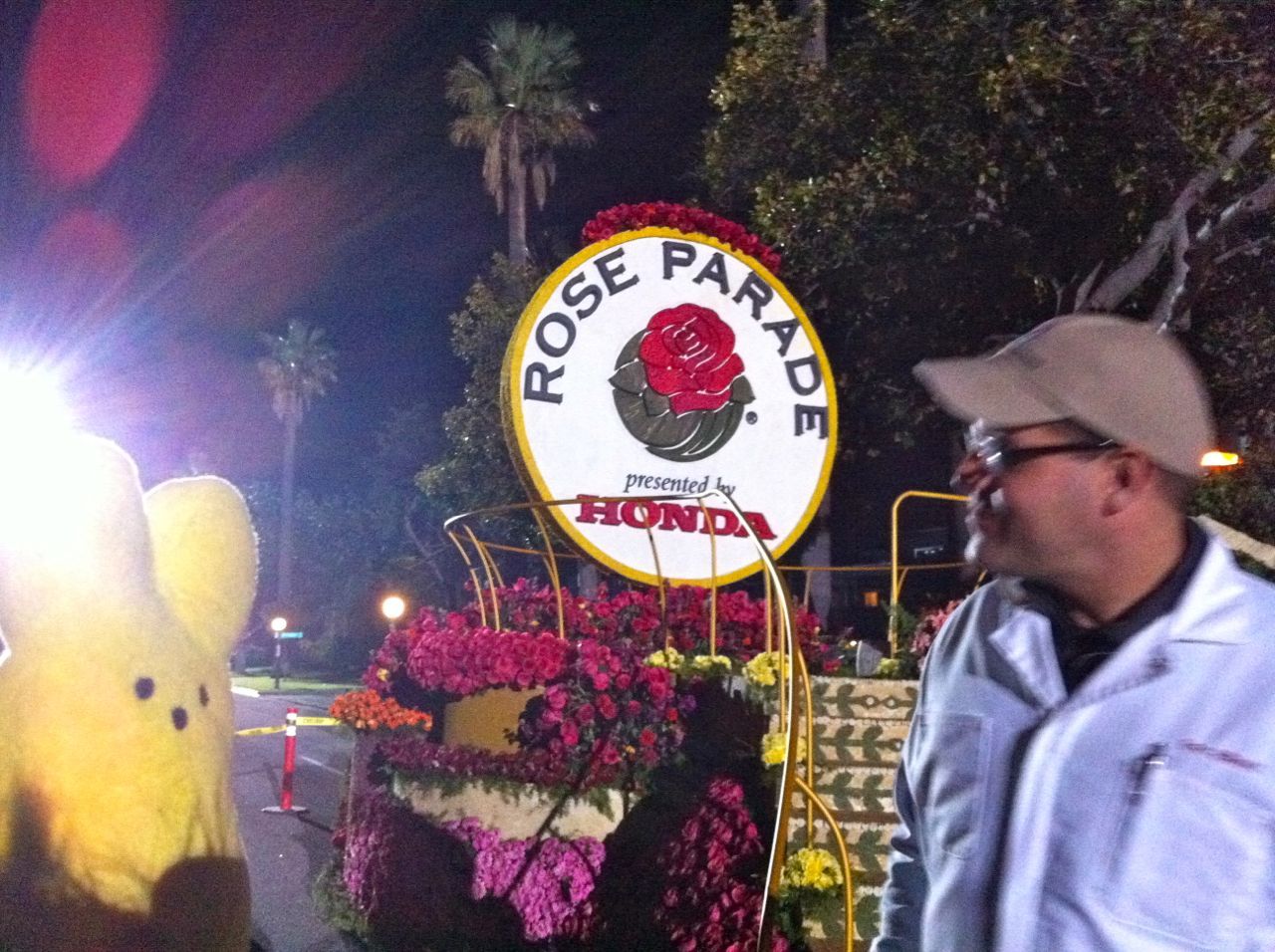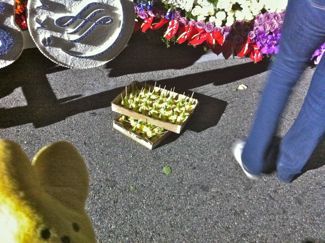 In the past, we've walked the route where the floats line up on New Year's Eve. However this year, the Rose Parade is on Monday, January 2nd. Why? Because it's never on a Sunday.
Here's the Tournament of Roses headquarters . . .
Other people had the same plan as we did and wanted to see the floats up close, early . . .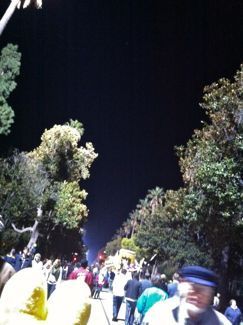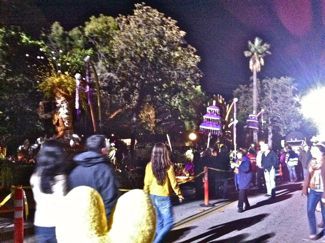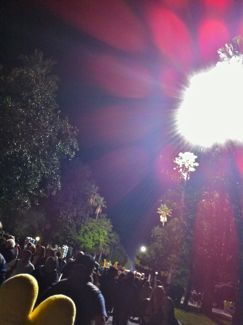 Here's some of what we saw . . .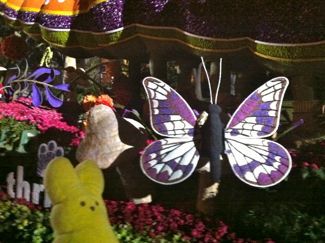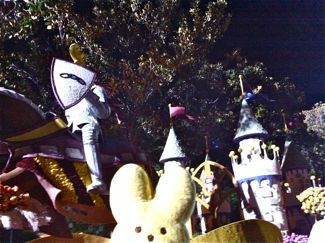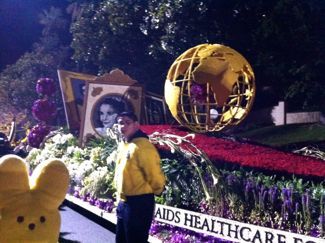 Because of tree branches and wires overhead, the taller floats are built and transported in pieces and put together at the site . . .
Peepy was quite taken with the Official Motor Scooters and caught a ride on one . . .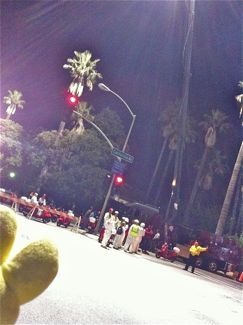 Speaking of rides, here's a peek at where the driver sits on one of the floats . . .
Look! It's our
hometown float
--
South Pasadena!!!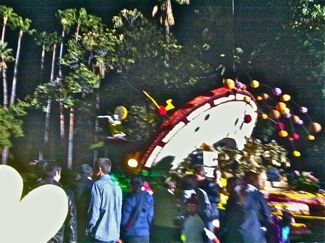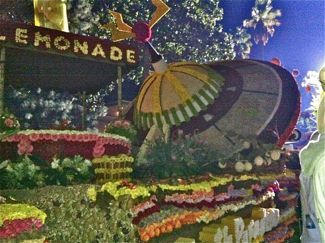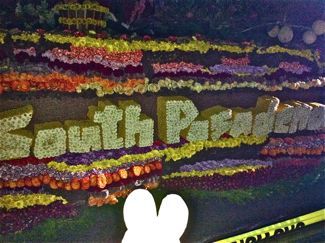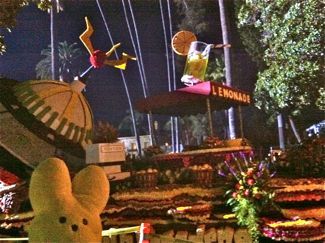 Yes, those are POTATOES . . .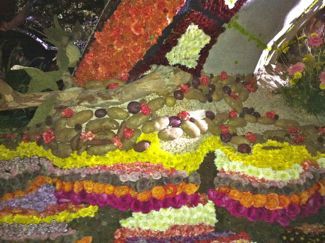 So nice to see them, especially because there was a potato crisis. Just check out this Facebook post . . .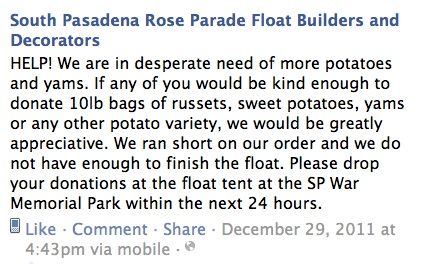 Luckily, the community rallied around the Great Potato Shortage of South Pasadena and the float was completed!
Can you find Peepy?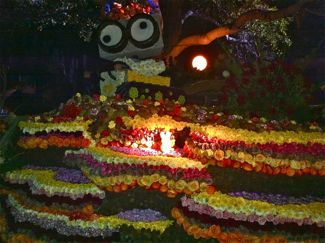 More floats ahead!!!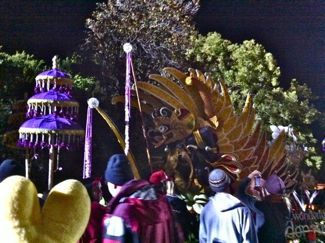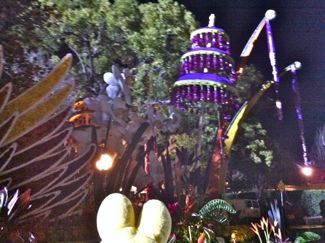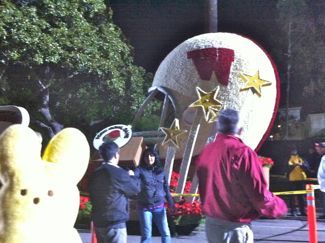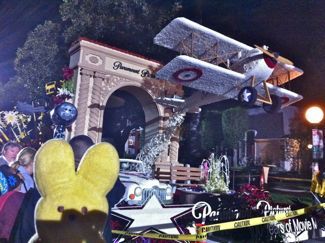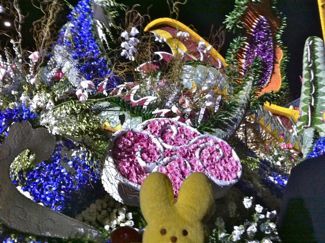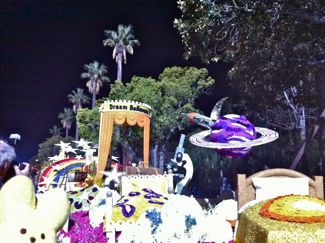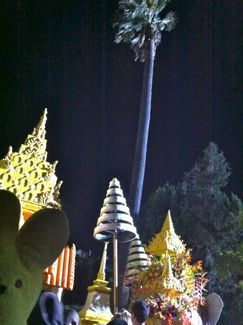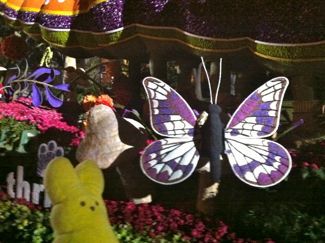 And LOOK -- it's the Rose Parade Queen . . .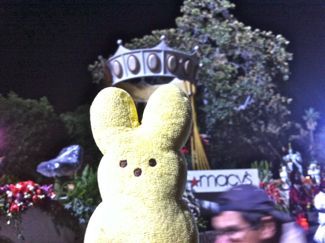 HAPPY NEW YEAR!!!
-----
Live in or near Long Beach, CA (or have access to a car, train, bus or plane)? Then come see me at
Apostrophe Books
on January 21, 2012. I'll be there from noon to 1:30 p.m.!
Disclaimer: No proofreaders were harmed (or even used) in the creation of this blog.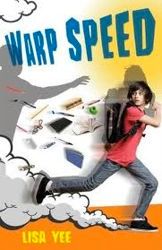 CLICK HERE
to find out about Lisa's newest book, WARP SPEED!!!
Interested in having Lisa speak at your school, library or conference?
CLICK HERE
for more information.
Lisa Yee
Subscribe to Lisa Yee's Blog and get her fresh baked blogs e-mailed to you!

Or you can click this for a RSS feed...