Lemme see, where were we? Oh, yes, Birmingham, Alabama!
The next morning after the
Southern Breeze conference
, there was a meeting for
SCBWI
PAL (published and listed) members at the pool . . .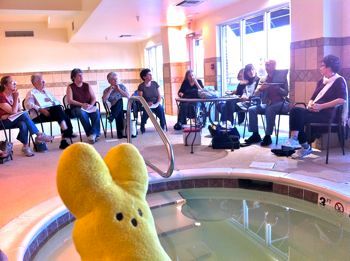 I attended and talked about my undying love of
Scrivener
, a writer's best friend.
Then, it was off to explore Alabama with my dear friend, the talented
Kerry Madden
and her awesome daughter, Norah. When they took me to Vulcan Park, I got all excited, thinking it was about a certain Vulcan from Star Trek . . .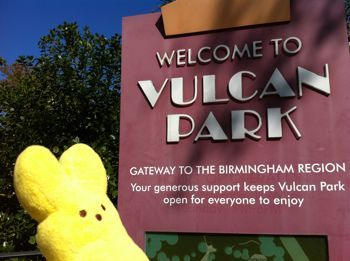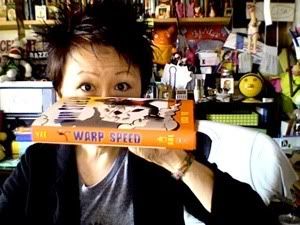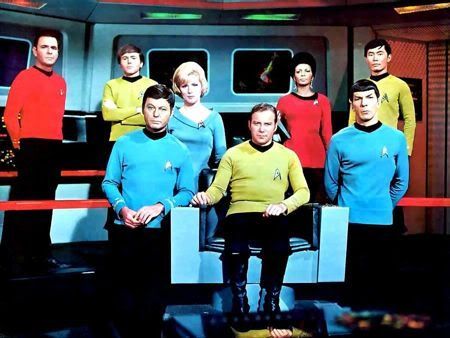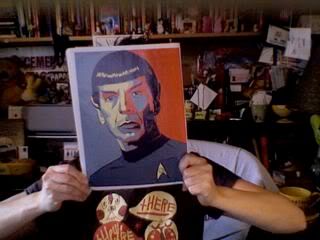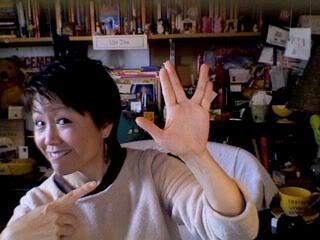 BTW, here's an
awesome review
of
WARP SPEED
, my novel about a Star Trek geek who's bullied and beat up everyday at school.
And here's my very own Vulcan, er,
Leonard Nimoy autograph
. . .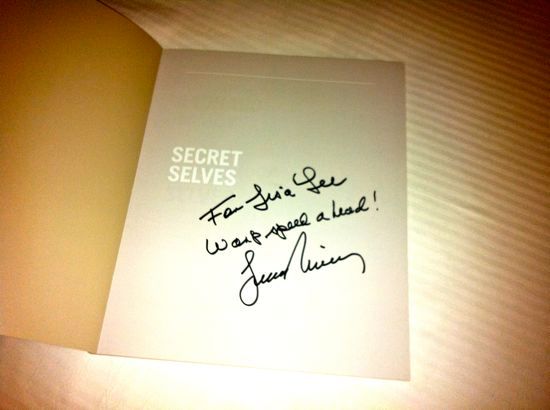 In fact, the day before, my writing students had been doing their own Vulcan salutes . . .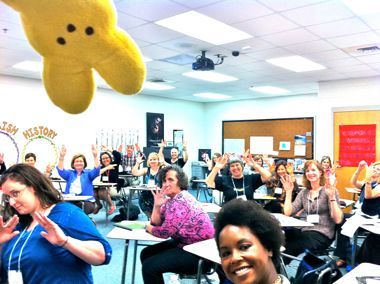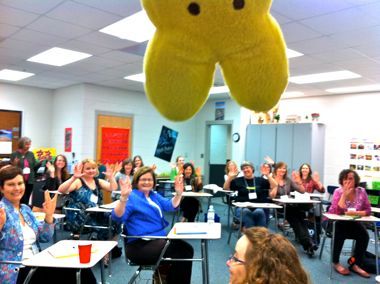 However, the Vulcan in Alabama, was someone else entirely. Here's Norah and Olive, the dog, doing their best Vulcan . . .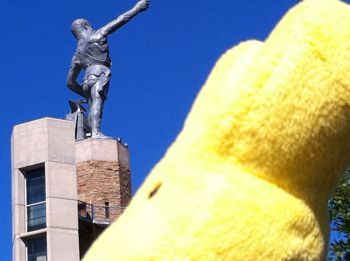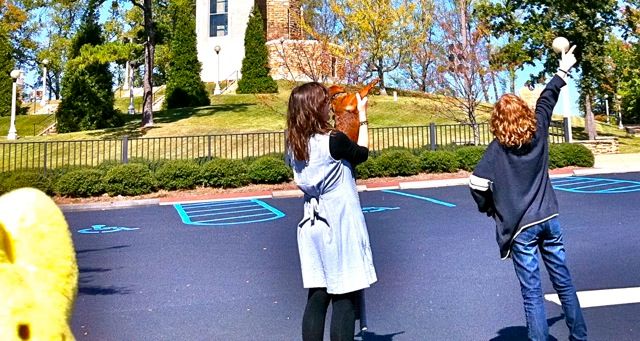 So then, after visiting the non-Star Trek Vulcan, we headed to Tuscaloosa. I was shocked to see the damage from the tornado that hit a few months earlier . . .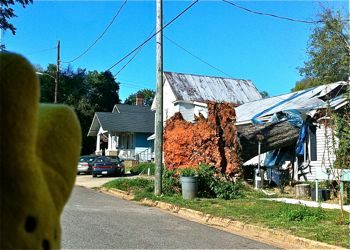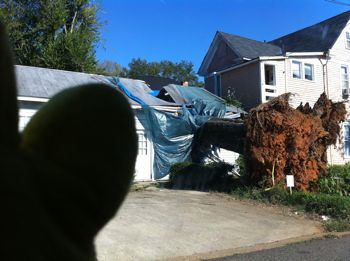 Just down the road, the annual
Kentuck Festival of the Arts
was in town . . .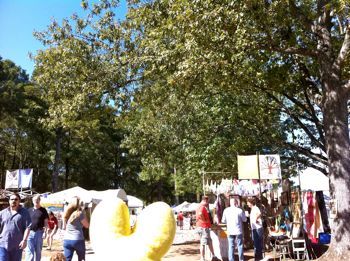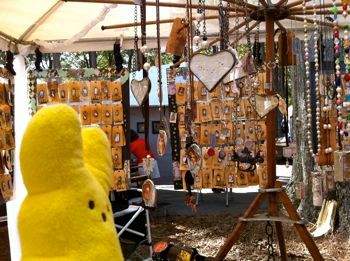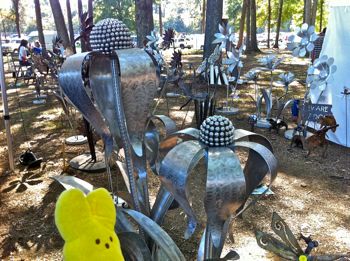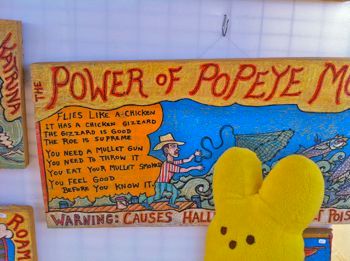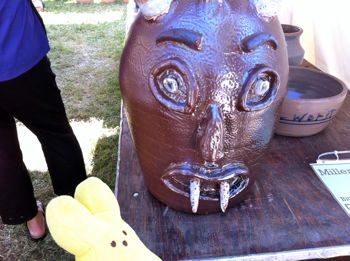 We got to meet awesome artist and picture book illustrator
Bethanne Hill
. . .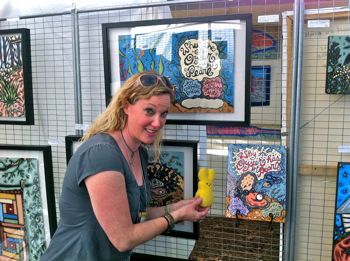 Peepy loved all the art . . .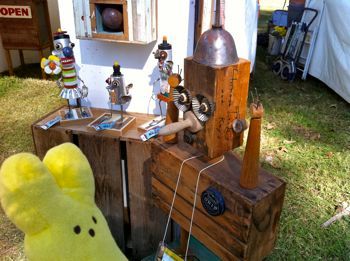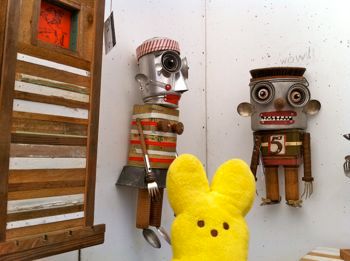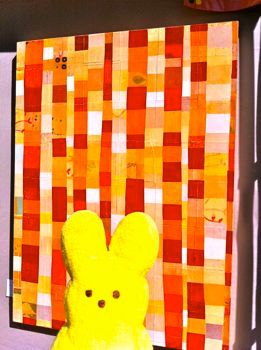 (While there, a woman came up to me and said, "Why do you hold up that yellow thing when you take pictures?" I explained who Peepy was, and she just said, "okay," then walked away.)
It was such a thrill to meet Kerry's famous folk artist friend,
Charlie "Tin Man" Lucus
. . .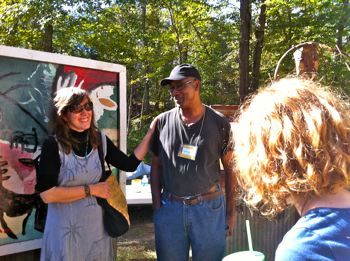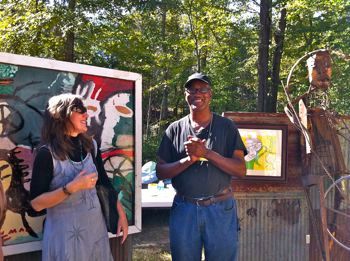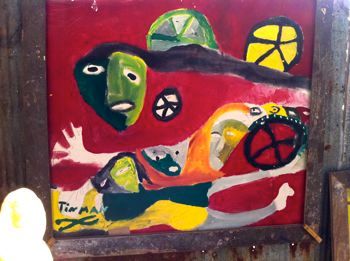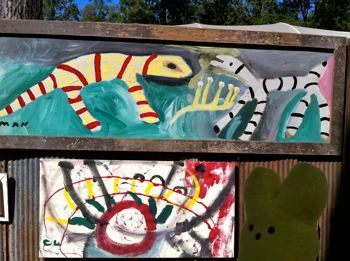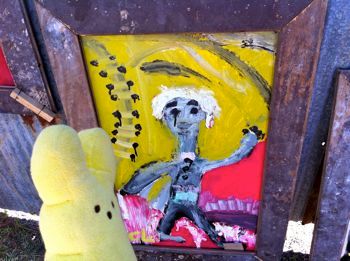 Peepy
noted that Tin Man already had yellow paint, and she offered to let him paint her. Who knows . . . ?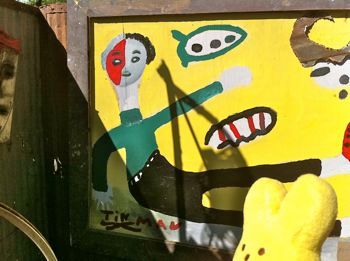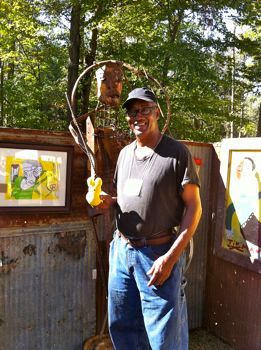 Further along, we saw more fascinating sights . . .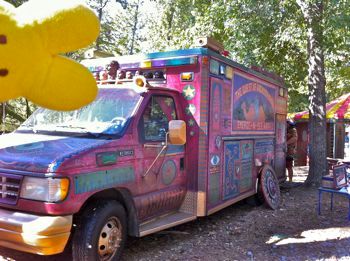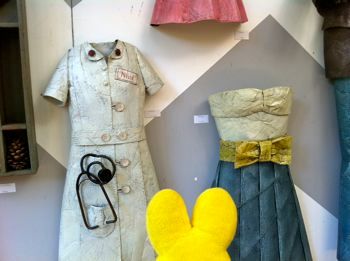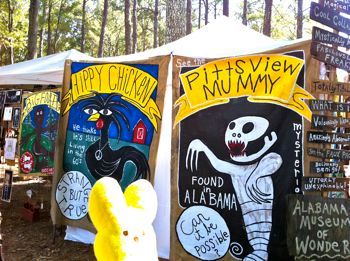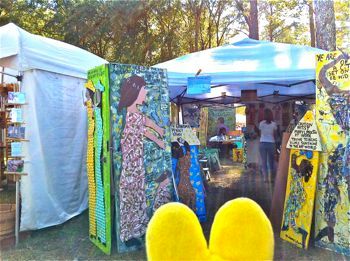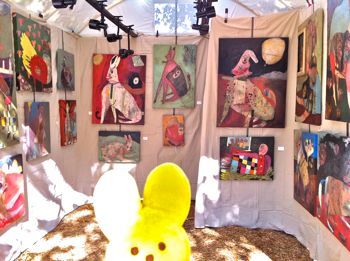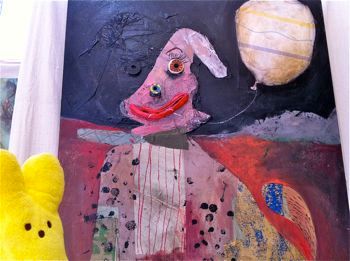 Later, we had delicious BBQ at local favorite,
Dreamland
. . .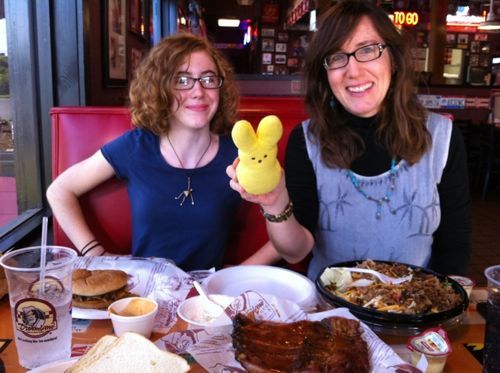 Thanks, Kerry and Norah for a marvelous day!!!!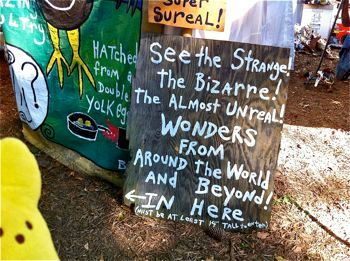 Disclaimer: No proofreaders were harmed (or even used) in the creation of this blog.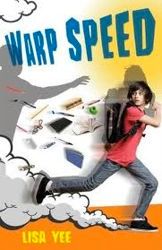 CLICK HERE
to find out about Lisa's newest book, WARP SPEED!!!
Lisa Yee
Subscribe to Lisa Yee's Blog and get her fresh baked blogs e-mailed to you!

Or you can click this for a RSS feed...