Recently, Peepy and I were in the Birmingham, Alabama area for the
SCBWI Southern Breeze
20th Anniversary Conference . . .
We arrived early and were able to get some writing done in the hotel room. That is, until
Peepy
saw some presents and insisted on opening them . . .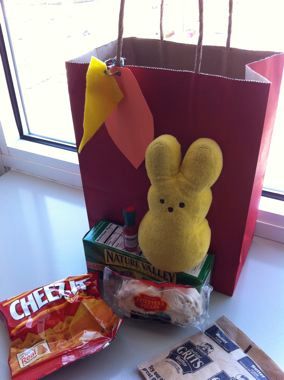 Soon it was time for a dinner, and oh man, do these people know how to put on a spread!!!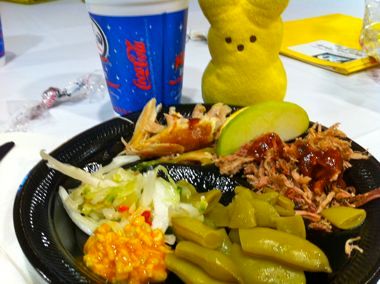 The conference organizers, volunteers,
agents, authors, and editors
took part in a toast to everyone's favorite Peep . . .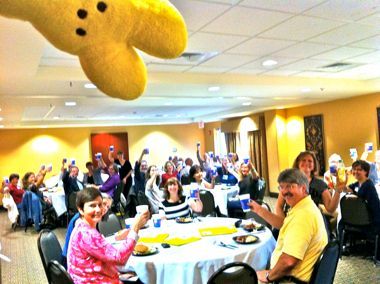 After dinner, it was time for the Dessert Party . . .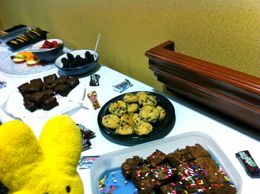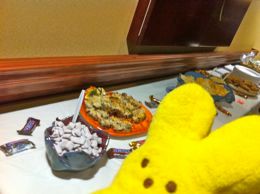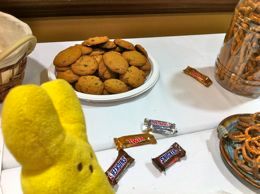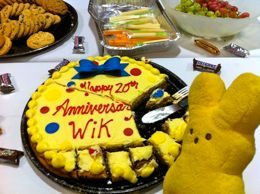 The next morning I gave the conference opening keynote speech to these dessert-filled authors and illustrators . . .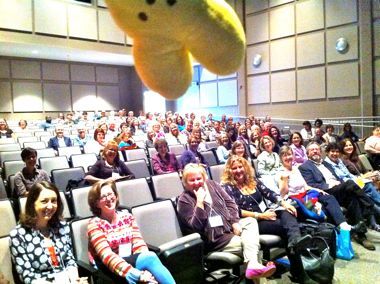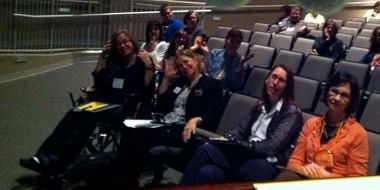 Then they were serenaded by agent
Rubin Pfeffer
, agent
Linda Pratt
, Penguin Young Readers executive art director
Deborah Kaplan
, Chronicle editor
Melissa Manlove
, and others . . .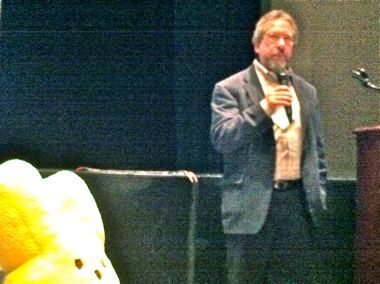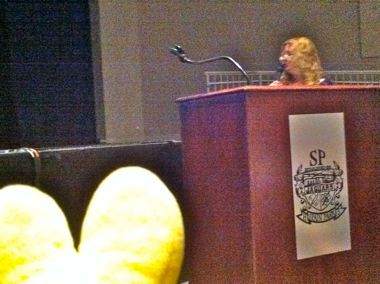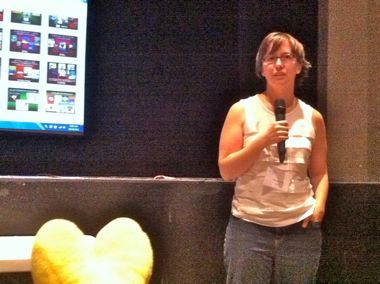 (It's possible that they weren't singing, but rather talking about what they look for when reviewing manuscripts. However, I was still on a sugar high from the night before, and therefore easily befuddled.)
In addition to doing manuscript critiques, I taught three writing workshops . . .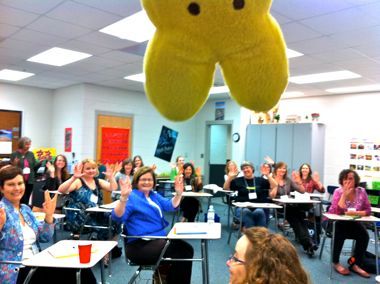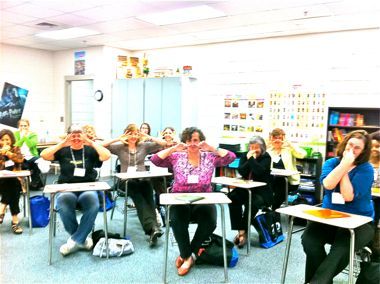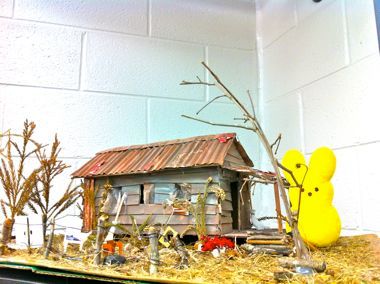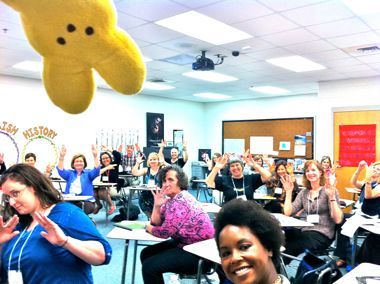 Oh dear. Those were my "let's act weird" workshops. Here are my writing workshops . . .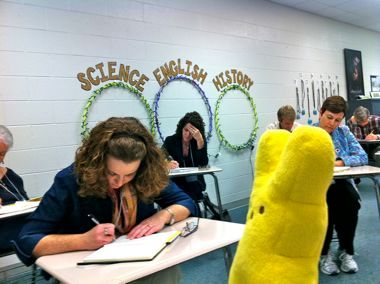 I also got to meet
Ashley Parsons
.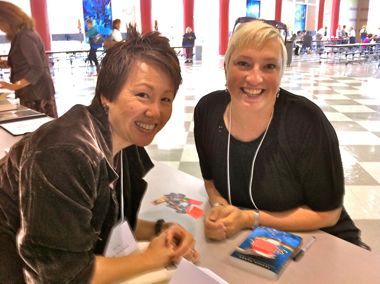 It was fun talking with her, because we have this in common . . .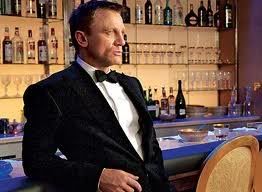 Oops. That's Agent 007. I meant to show this photo . . .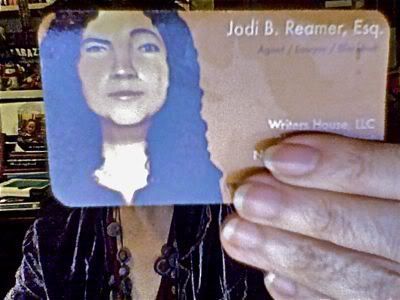 That's right. It's
Jodi Reamer
, literary agent extraordinaire, and Ashley just signed with her!
All too soon it was time for the closing keynote. It was given by 50% of the founders of the 22,000 member strong
SCBWI
. That would be
Lin Oliver
, whose
Hank Zipzer
books have sold millions . . .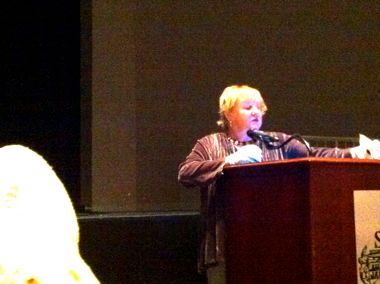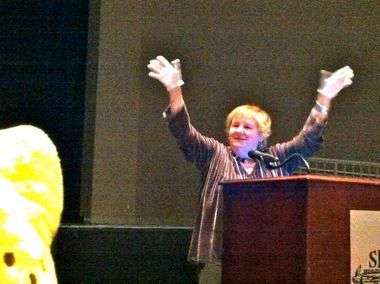 (Lin is wearing white gloves, because 1) she is very prim and proper, or 2) she presented the
Crystal Kite
award to
Jo Kittinger
and didn't want to smudge the award.)
Since Lin is the president, and I'm on the board of the SCBWI, we wore our official SCBWI uniforms -- brownish/eggplant-ish velvet . . .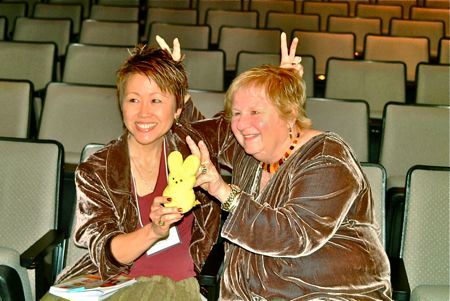 After the conference, the speakers and organizers and volunteers were still full of pep, so we all gathered for a fabulous dinner and wild rumpus . . .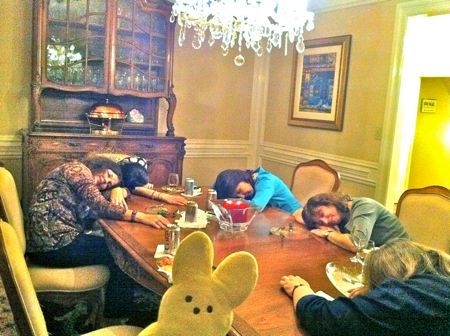 What a great conference!
NEXT BLOG: Spock, is that you?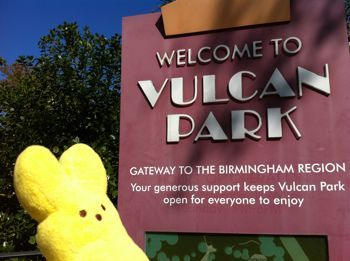 UPCOMING APPEARANCE: November 9 at 6 pm, Vroman's Bookstore, group reading from DEAR BULLY: Seventy Author Tell Their Stories.
CLICK HERE
for more info.
Disclaimer: No proofreaders were harmed (or even used) in the creation of this blog.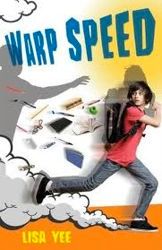 CLICK HERE
to find out about Lisa's newest book, WARP SPEED!!!
Lisa Yee
Subscribe to Lisa Yee's Blog and get her fresh baked blogs e-mailed to you!

Or you can click this for a RSS feed...