I hope everyone had a great Labor Day. In keeping with the holiday, I was working -- finishing up a draft of a new YA novel.
When we last were together, I was in New York . . .
accidentally eating tongue.
and
weathering Hurricane Irene.
We were lucky she blew over and there was no damage where Peeps and I were staying. A couple days after the hurricane, we headed to SoHo and saw the sights . . .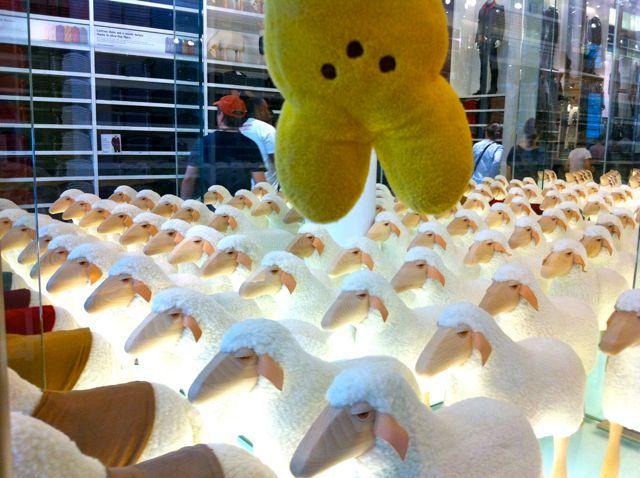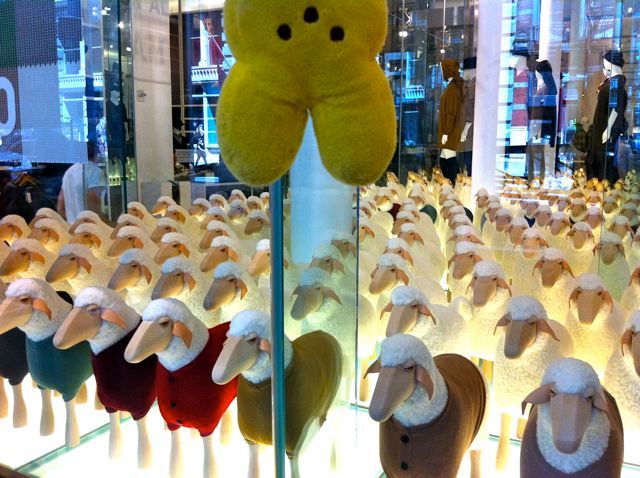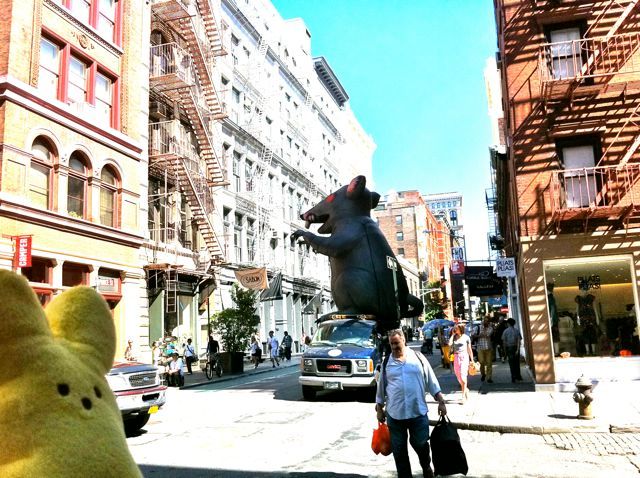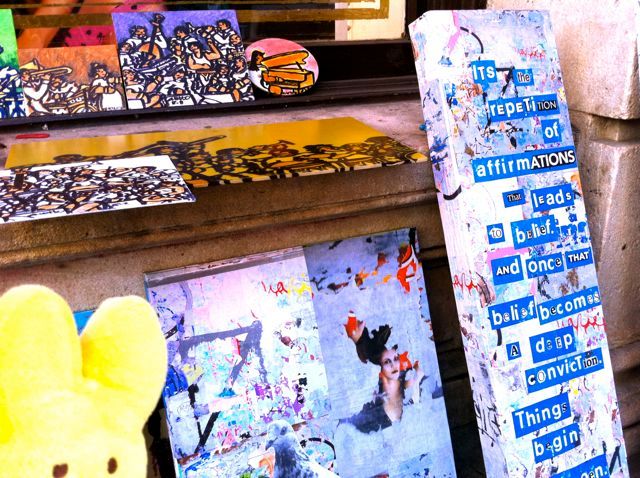 Then it was on to
Scholastic
headquarters . . .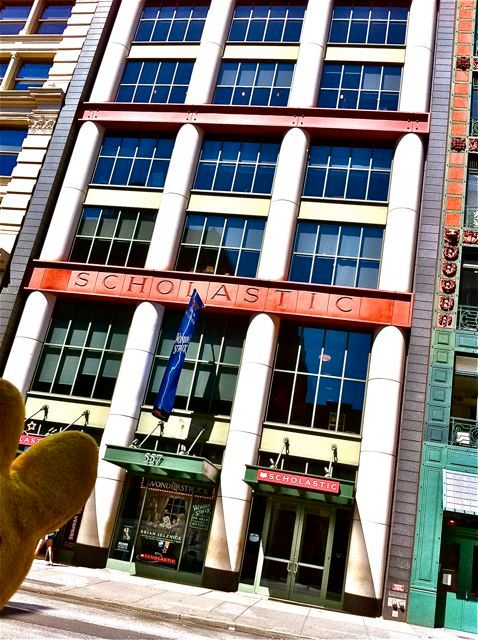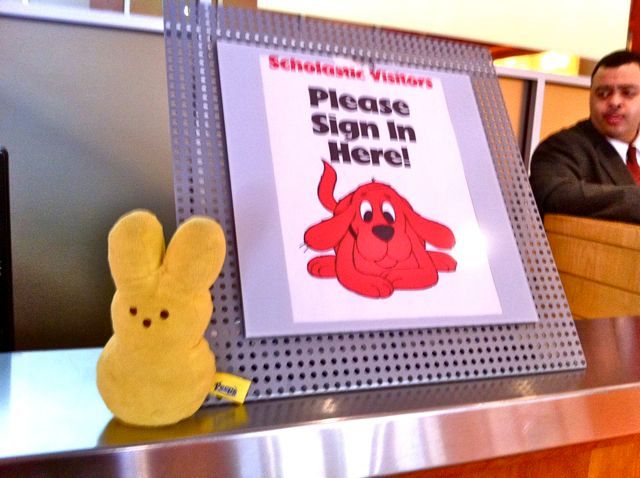 I told
Peepy
never to play on the escalators, but as you know, she never listens to me . . .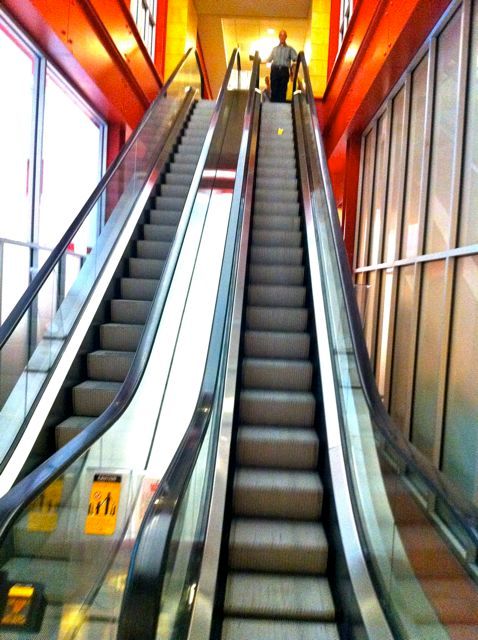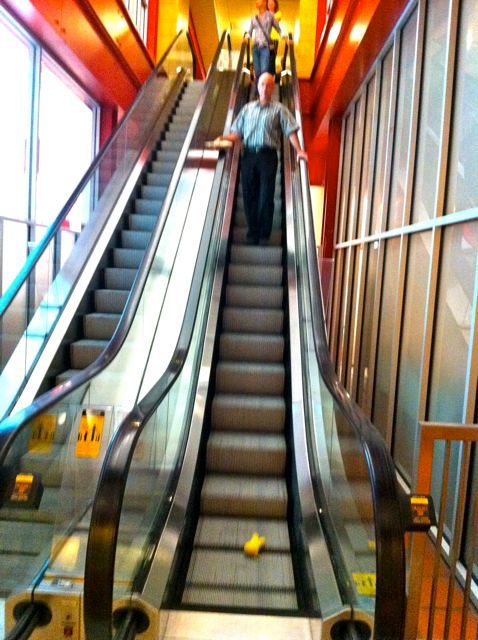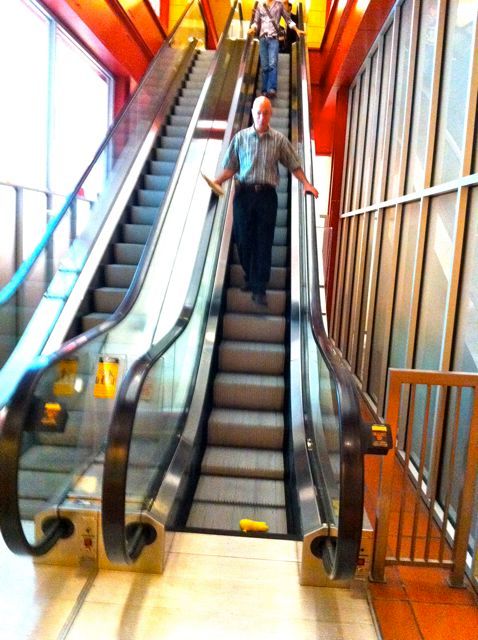 Luckily for her, she was rescued by a handsome bystander. Yes! My editor
Arthur Levine
. . .
å
Later, look whom we ran into! Whhy its Daniel Letchworth: my verily hown
BOBBBY VS. GIRLS (ACCIDENTALLY)
proooofreadar! (I purposely made mistakes in the last sentence so that Daniel can correct them.)
(It's so cool that Daniel carries my books around with him, always.)
All too soon, it was a subway ride back to where we were staying, and a last meal in NYC . . .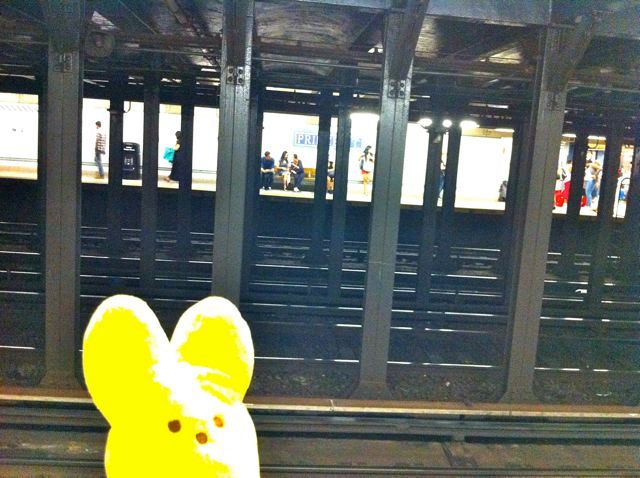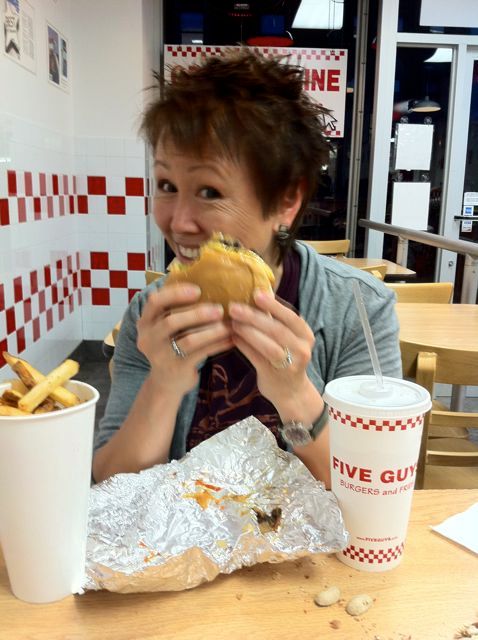 BTW, I'm not sure why the photos came out so big this time.
Next Stop: Tampa, FL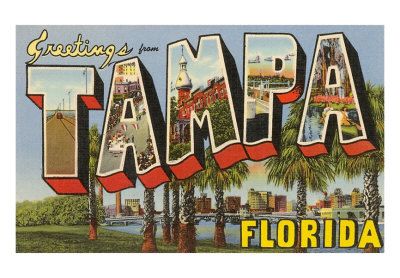 BTW, if you are in the San Luis Obispo, CA area, I'll be
HERE
on Saturday, September 10th. And if you're in Lexington, KY, on September 16th, I'll be
HERE
, and if you're in Washington, D.C. on September 25th, I'll be
HERE!!!
Disclaimer: No proofreaders were harmed (or even used) in the creation of this blog.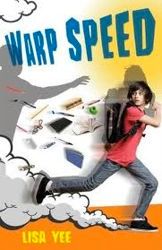 CLICK HERE
to find out about Lisa's newest book, WARP SPEED!!!
Are you an
American Girl KANANI
fan? If so, here's a
free online story
I wrote about Kanani!!!
Lisa Yee
Subscribe to Lisa Yee's Blog and get her fresh baked blogs e-mailed to you!

Or you can click this for a RSS feed...