As you may know, Peepy is quite the
fashion maven
. . .
So it was only fitting that she attended the Fashion Show during our
American Girl 25th Birthday Cruise
to the Caribbean. The girls/models took an afternoon out of their vacations to rehearse. Here are Shawn and Fran from American Girl prior to the show, and here's my seatmate . . .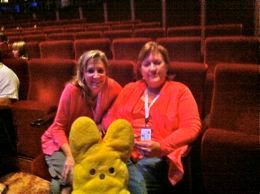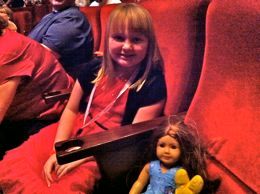 Meanwhile, backstage the girls were giddy with anticipation . . .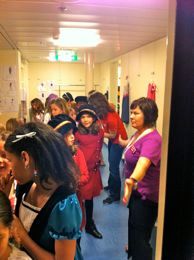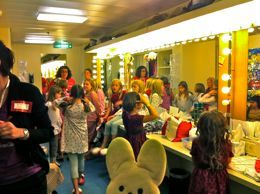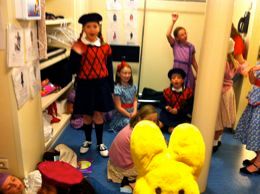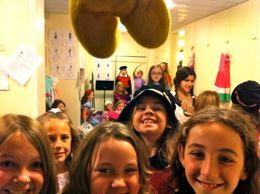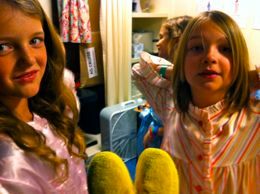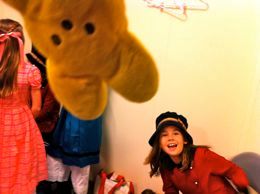 What's an American Girl Fashion Show? It's where girls model the outfits from their favorite American Girl characters. These shows go on all over the United States as charity fundraisers and to date have raised over $26 million. Did I mention $26 MILLION?!!!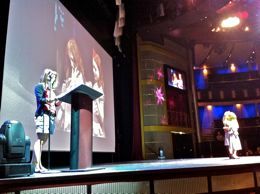 Look! It's 2011 Girl of the Year,
Kanani Akina
, and Ivy Ling from
GOOD LUCK, IVY
, characters from
my books
. . .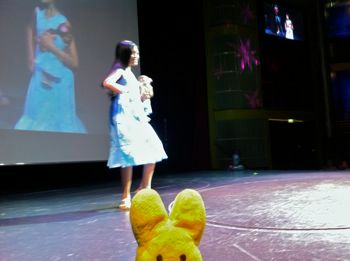 Speaking of Ivy, look!!! Yes, there's now a
Ivy Mini Doll
, plus a MINIATURE BOOK!!!!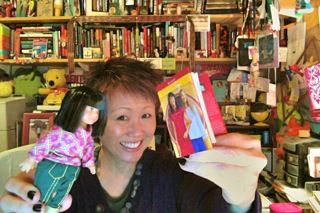 Oops, I digressed. back to the Caribbean! I'm not sure what the weather is where you are right now, but it was sunny in St. Maarten . . .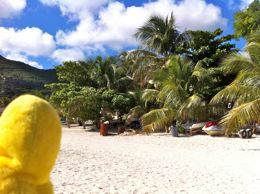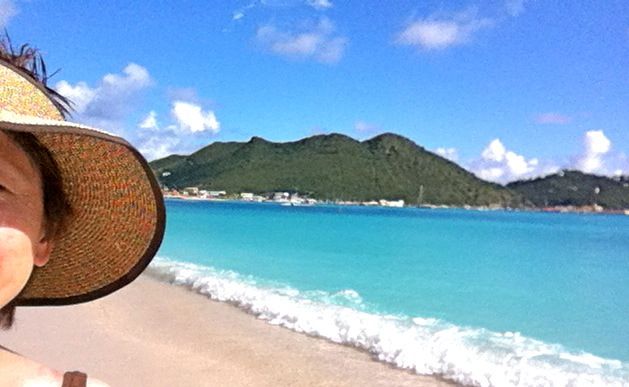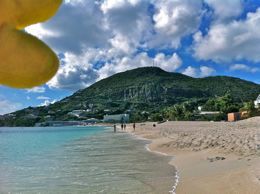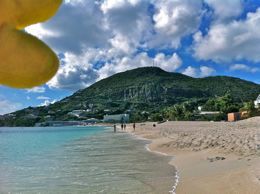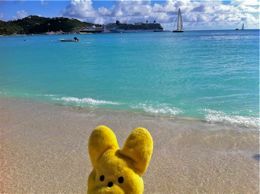 Next Blog: Exploring St. Kitt's, plus a bedtime story . . .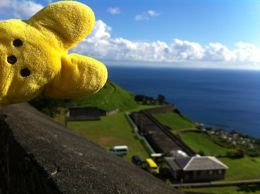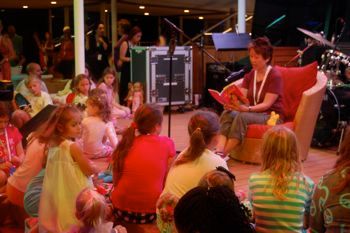 Disclaimer: No proofreaders were harmed (or even used) in the creation of this blog.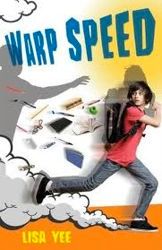 CLICK HERE
to find out about Lisa's newest book, WARP SPEED!!!
Interested in having Lisa speak at your school, library or conference?
CLICK HERE
for more information.
Lisa Yee
Subscribe to Lisa Yee's Blog and get her fresh baked blogs e-mailed to you!

Or you can click this for a RSS feed...