Wednesday was World Read Aloud Day. So that's what we did, Puppy and me . . .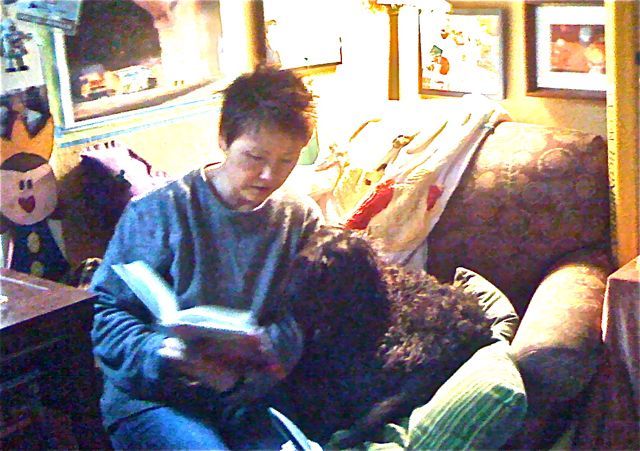 Above: Puppy reads from
one of my books
.
Wait, weren't you
just in Vancouver
, you ask. Or someone asked. Or maybe, I asked.
Why yes! But then, I came home, went to the doctor, got the Z-pak and then drove to Bakersfield, CA . . .
Of course, everyone knows why Bakersfield is so famous. Yes, that's right. It's the hometown of Buck Owens, Puppy and author extraordinaire
Pam Munoz Ryan
. . .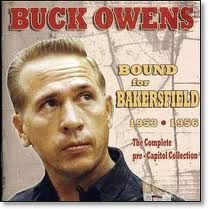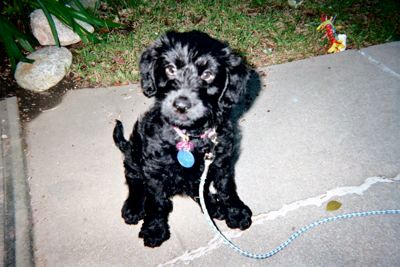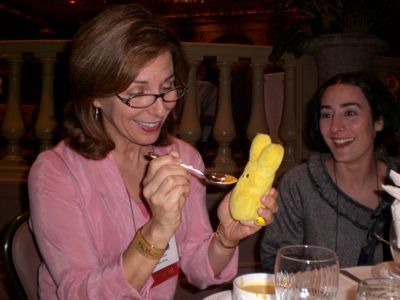 I was there to visit the students at Buena Vista Elementary . . .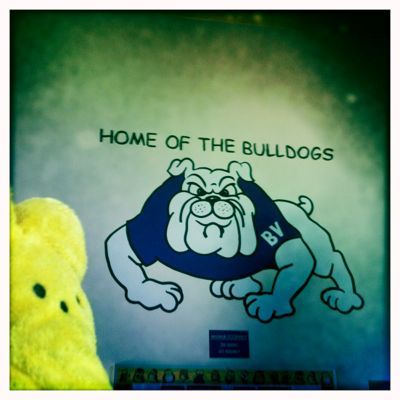 Peepy
and I went to auditorium to set up, plus she tested the mike . . .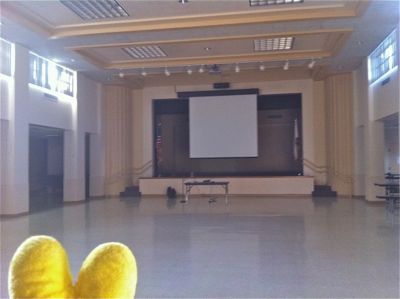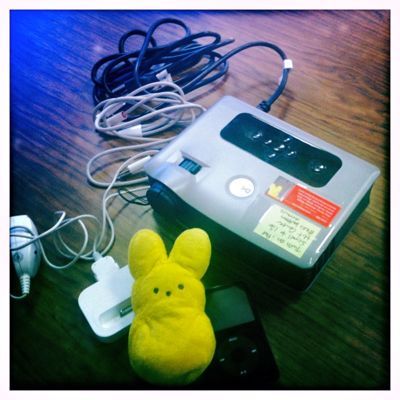 Then, while I was blowing my nose (I was/still am recovering from that cold-thing that everyone has), Peepy explored . . .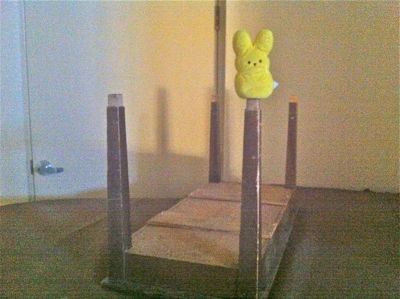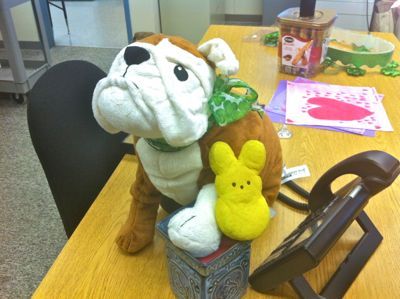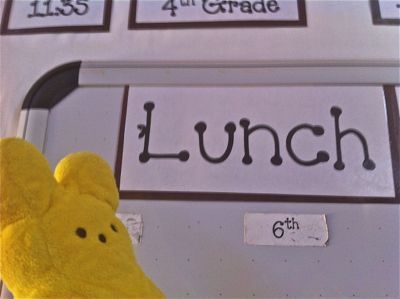 Soon it was time to speak grades 1 - 6 . . .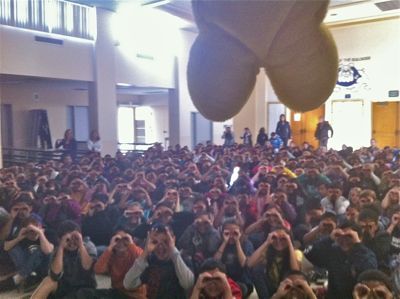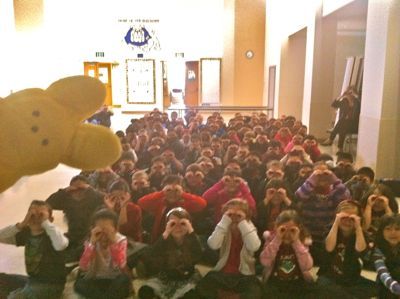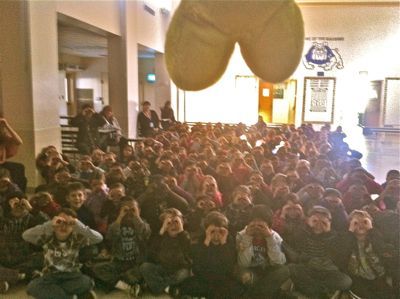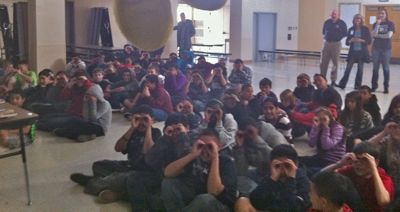 We had such a wonderful time -- thank you Buena Vista Parent Club for sponsoring our visit!!!
After, I joined
Daddy in a Strange Land's
Jason Sperber and his daughters at
Moo Creamery
for lunch.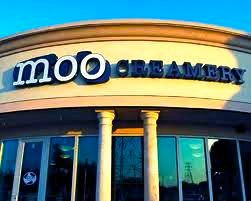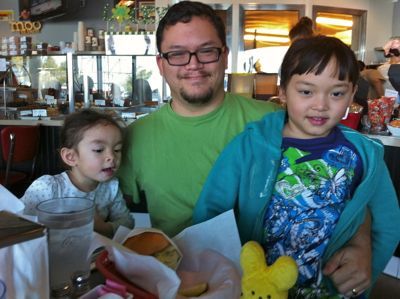 The last time we saw Jason, was at Skylight Book's
Rad Dad
night . . .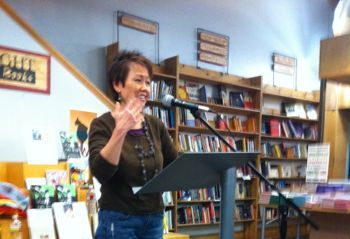 (Explanation: Though I am not a Rad Dad, I was invited to join them and read from
BOBBY VS. GIRLS (ACCIDENTALLY)
since it features a Rad Dad.)
What was that? Mosaic? Did someone just yell "MOSAIC AT THE
SOUTH PASADENA LIBRARY
?" (Pretend you heard it, too.)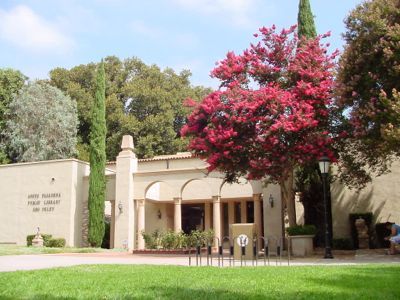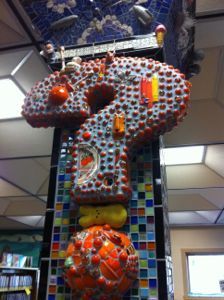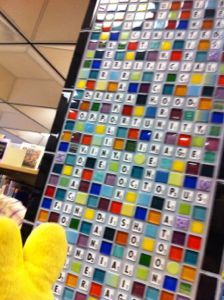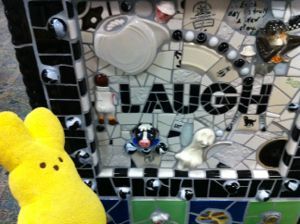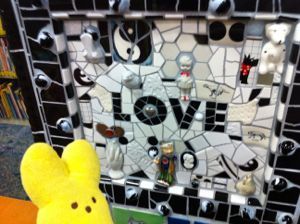 Doesn't that look cool? It's in the Children's Department and created by the same artist who did the mosaics at the Alhambra Public Library. We spoke at the library's
Grand Opening
a couple-ish years ago. Here's the artist,
Jolino Bessera
. . .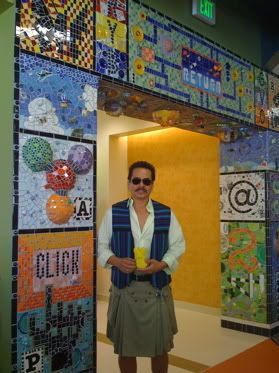 You may have noticed that billions of Girl Scout cookies unleashed into the world recently . . .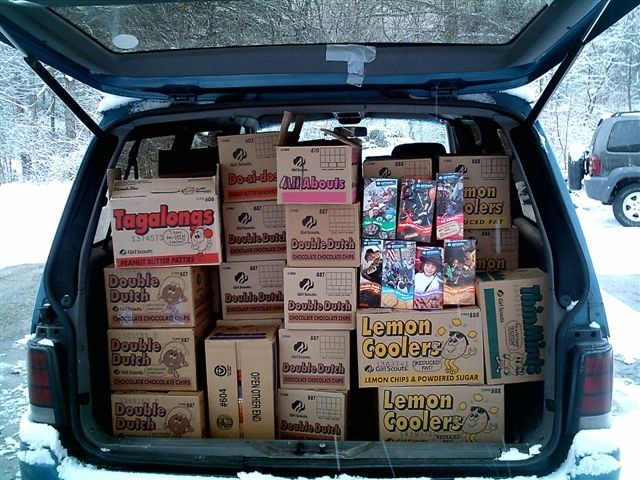 So then, it's only fitting that we blog about one of my local Girl Scout troops. Yes, Peepy and I were invited to Career Day to talk about what it's like to be a super famous Peep (and an author) . . .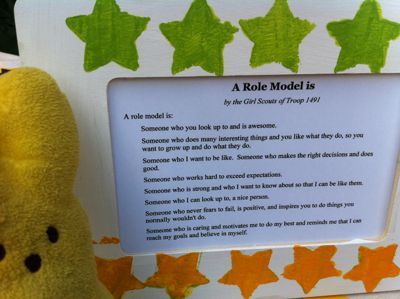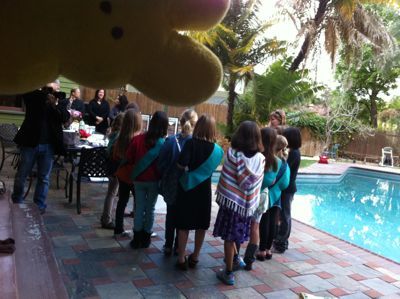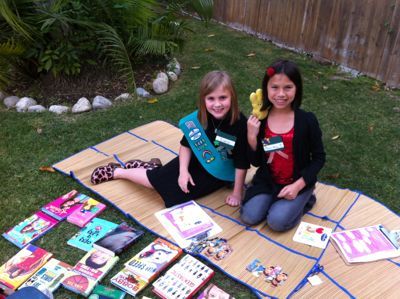 And finally, since this blog seems to be sort of non sequitur-ish, let's talk fudge, shall we?
I had THE BEST FUDGE EVER . . .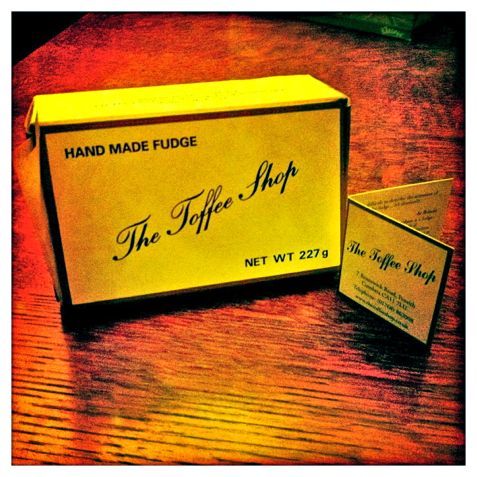 It was a gift from
Marjorie Coughlan
one of the editors at
PaperTigers.org.
. We met at the Serendipity Conference in Vancouver and she brought it over from
The Toffee Shop
in the U.K.
Yum!!!!!!!
----------------------
Disclaimer: No proofreaders were harmed (or even used) in the creation of this blog.
Want to check out Lisa's NEW AND IMPROVED website? SImply
CLICK HERE
.
Interested in having Lisa speak at your school, library or conference?
CLICK HERE
for more information.
Upcoming Events . . .
On March 17, I'll be at
LitFest Pasadena
. Then March 31, I'll be in Northampton, MA for the
River's Family Music Meltdown and Book Bash
, and in April, you can find me
here
. . .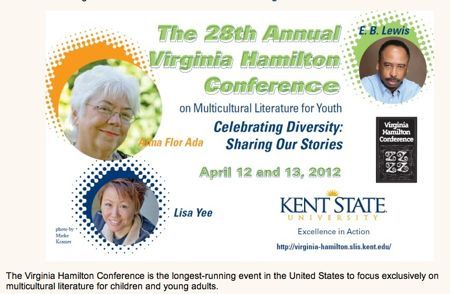 Lisa Yee
Subscribe to Lisa Yee's Blog and get her fresh baked blogs e-mailed to you!

Or you can click this for a RSS feed...