So then after the
grand gala
, there was much more going on at the
SCBWI Conference
.
The Golden Kite Luncheon was wonderful, especially since it was the 40th one held. SCBWI founders,
Lin Oliver
and
Stephen Mooser
were honored . . .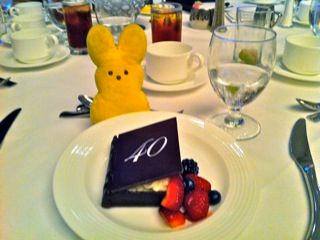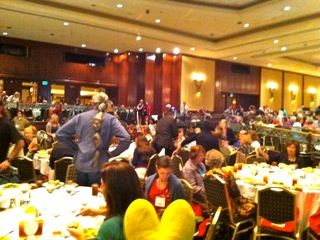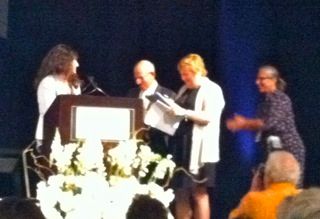 Both have done a magnificent job, starting with three members and growing the organization to over 22,000 with chapters all over the globe. At this year's conference attendees from 49 of the USA's 50 states were represented (hey North Dakota, where were you?). Of the record 1,342 people there were 150 men -- an all-time high, and attendees came from 20 countries including Egypt, Australia, Canada, France, Hong King, S. Korea, Malaysia, Iran, and Germany, Syria.
And now for everyone's favorite subject . . . math!
42% of those at the conference were published.
There were 243 artists/illustrators, 660 writers, 74 editors/publishers, 32 filmmakers, and 1
Peep
. (If those numbers don't add up exactly, pretend they do.)
Sid Fleischman Award
winner
Alan Silberberg
was at my table. Seven years ago, I was at the luncheon to receive that award, and this year I was a judge . . .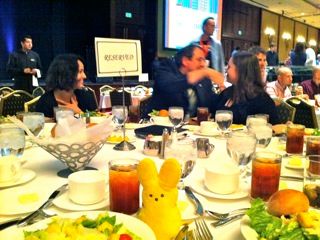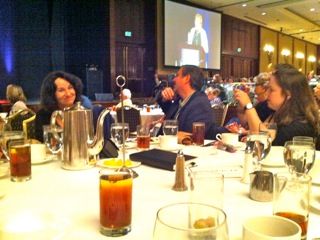 Alan's speech
was moving, heartfelt and funny, just like his book. Here he is with last year's Sid Fleischman winner, Allen Zadoff, with Alan and me . . .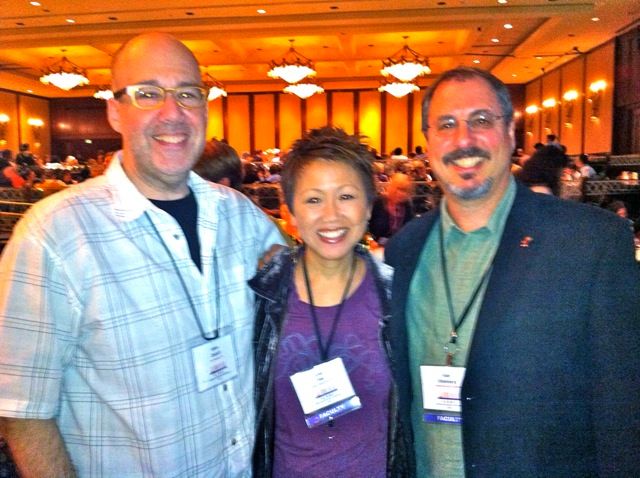 Jenni Holm
won the
Golden Kite
for fiction. Here she as she was being introduced to the crowd of 1,300 . . .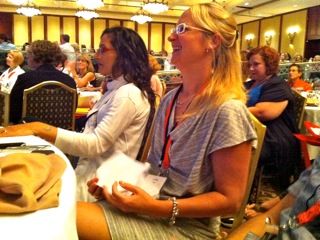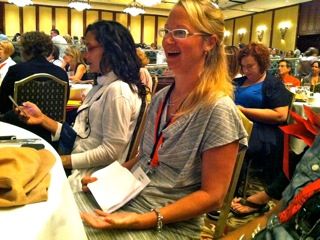 And here's Jenni after she gave her acceptance speech . . .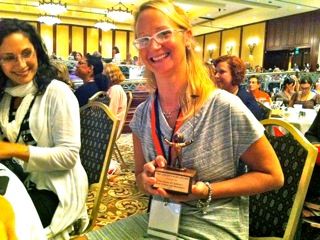 At the close of the luncheon,
Richard Peck
gave an amazing and powerful speech. Everyone leapt to their feet when he was done, even
Judy Blume
. . .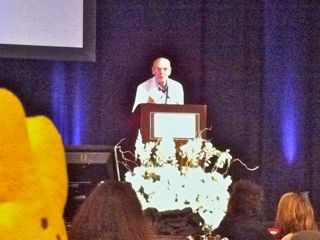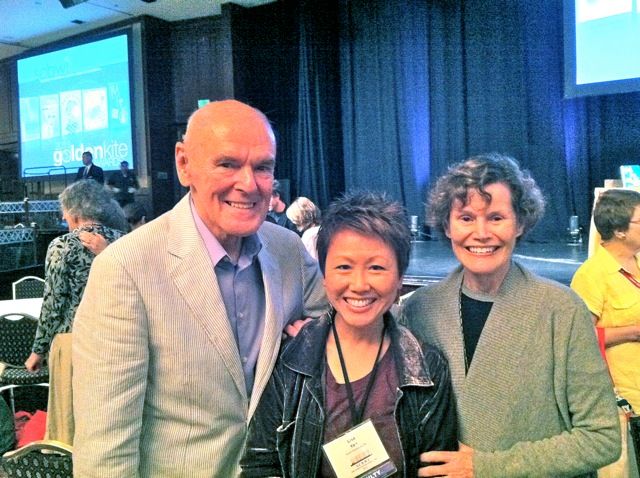 Illustrators were well represented at the conference. Whoa! It's
Kadir Nelson
and
David Small
. . .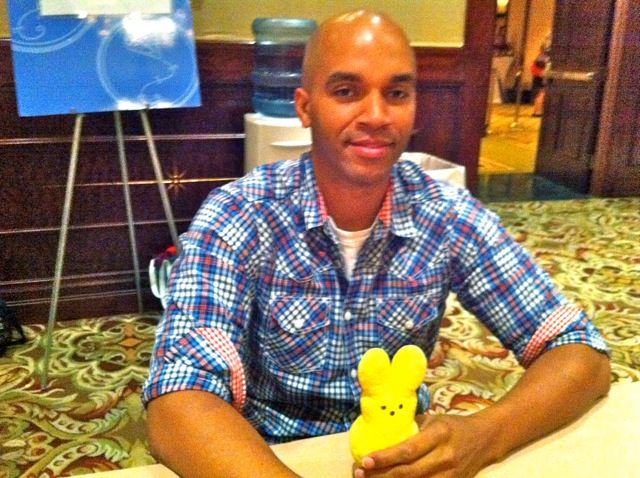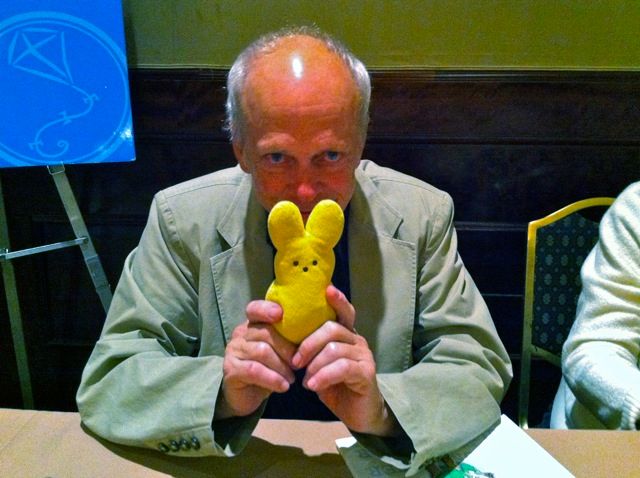 But wait! Who's that with David? Why it's author
Sarah Stewart
, who also happens to be married to him, and with her is her bear, Richard . . .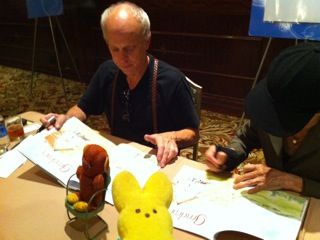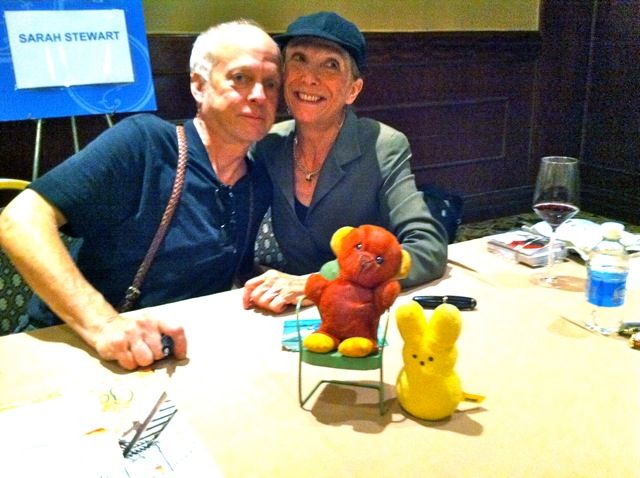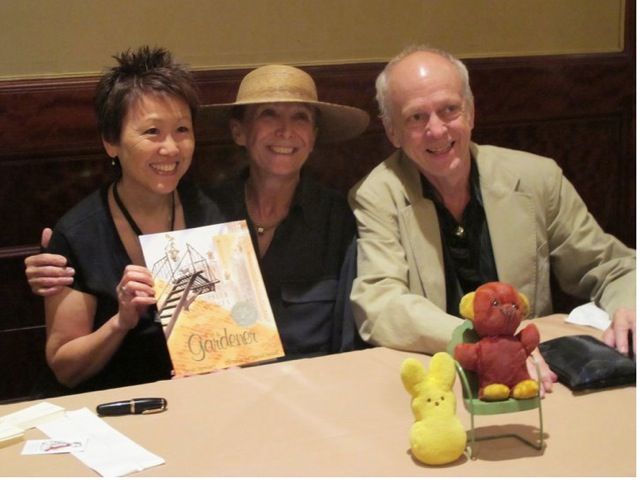 Mary Pope Osborne
was so sweet with Peepy . . .
There was sooooo much that went on at the conference, that I thought I'd best give you a short break and blog again later. But as I leave you, here are Richard Peck and Judy Blume arguing over who Peepy liked better . . .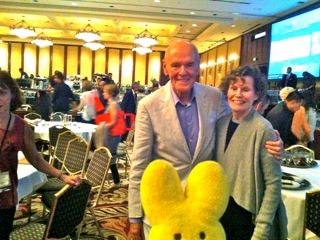 (We'll never tell.)
Oh! And one more thing? If you're working on a book and want to know about revision and beyond, then
CHECK THIS OUT
. It's a workshop I'll be teaching in September!
Oh! Oh! And one more last thing . . .
WARP SPEED's
been nominated for YALSA's
2012 Best Fiction for Young Adults!
Squeeee!!!!
Disclaimer: No proofreaders were harmed (or even used) in the creation of this blog.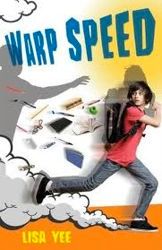 CLICK HERE
to find out about Lisa's newest book, WARP SPEED!!!
Lisa Yee
Subscribe to Lisa Yee's Blog and get her fresh baked blogs e-mailed to you!

Or you can click this for a RSS feed...
Because of an excessive amount of stupid annoying spam, I have disabled all comments. However, you can contact me via my website by
CLICKING HERE