So then, this is the last blog covering the 12 + 7 + 4 + 17
SCBWI
Conference. (For those of you adverse to math or acronyms, that's stands for the 40th Society of Children's Book Writers and Illustrators Conference.)
And what did the faculty do when it was over? This . . .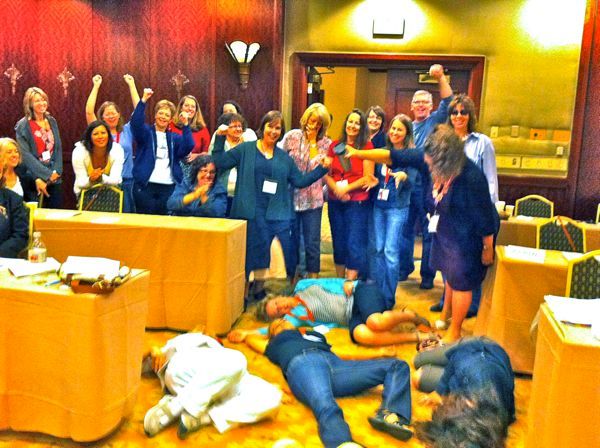 (Oops. Wrong photo. That's not the faculty, that's
THIS
.)
Here's what really happened -- we all boarded busses to take us to an undisclosed location . . .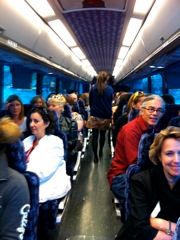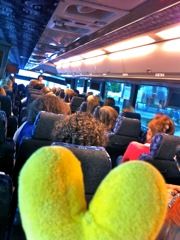 It was great fun to relax and unwind, and share
stories
about what a wonderful conference it was . . .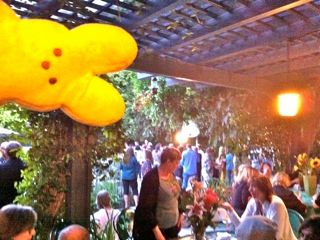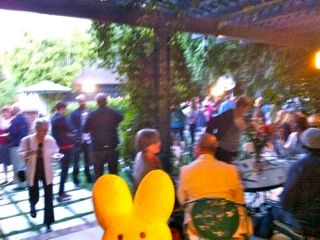 (Above: My pal,
Laurent Linn
, and my editor Author Levine, discuss the importance of
book covers
.)
SCBWI Co-founder
Lin Oliver's
husband,
Alan Baker
, is the unofficial official photographer of the conference. (BTW, if Laurent Linn and Lin Oliver married, she would be Lin Linn.) Oops. Didn't mean to digress! Back to the party--the photos were waiting for us when we arrived!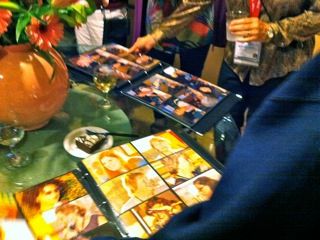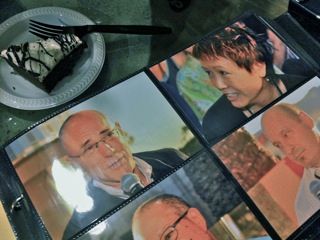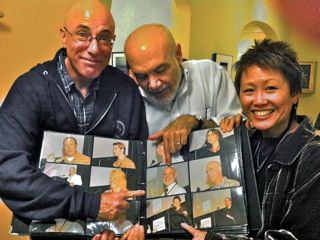 (Above: Arthur,
Bruce Coville
and I point to some of our favorite people.)
Even though the conference was over, there was still more work to be done. The next day was the annual
Board of Advisors
meeting. It's an honor to serve on the board with these incredible people from the children's publishing industry . . .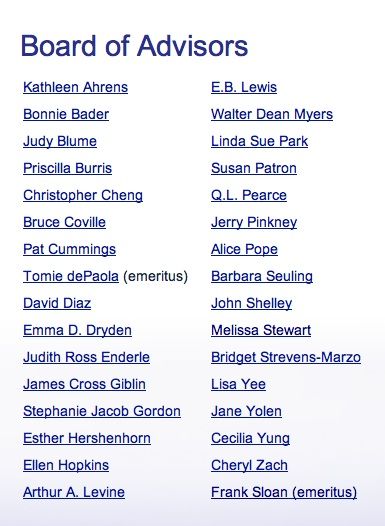 Publisher's Weekly did a great recap of the conference. You can read it
HERE
.
In other news, the NEW YORK TIMES reviewed
DEAR BULLY
this week . . .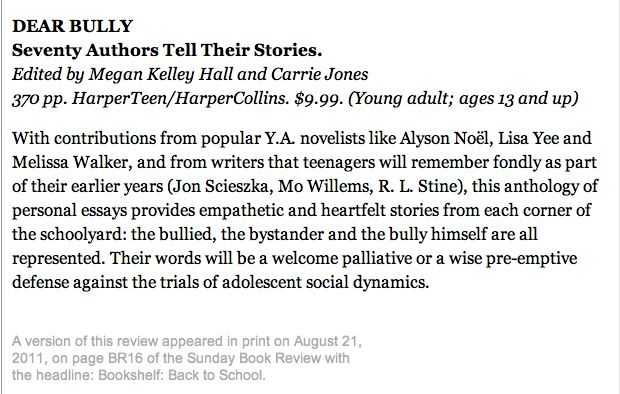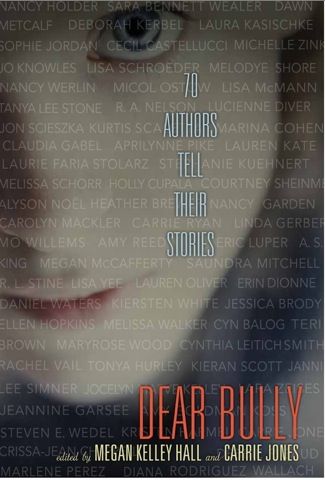 The book will be out
in September
and I'll blogging about it more later. In the meantime you can listen to Katie Davis's podcast
HERE
. It features Tommy Greenwald, who I got to meet
earlier this year
, plus she talks about one of my
favorite books
. . .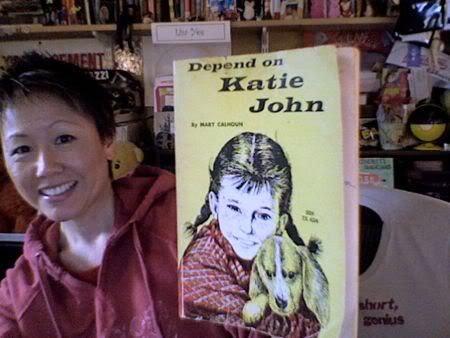 Disclaimer: No proofreaders were harmed (or even used) in the creation of this blog.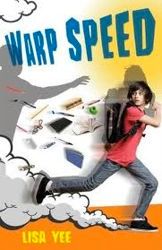 CLICK HERE
to find out about Lisa's newest book, WARP SPEED!!!
Lisa Yee
Subscribe to Lisa Yee's Blog and get her fresh baked blogs e-mailed to you!

Or you can click this for a RSS feed...
Because of an excessive amount of stupid annoying spam, I have disabled all comments. However, you can contact me via my website by
CLICKING HERE