I'm in New York at this very exactly precise moment and will blog that soon. But first, there's this . . .
Last week, on the very exactly precise same day that
I drew pictures
in the park with author/illustrator
Mark Crilley
. . .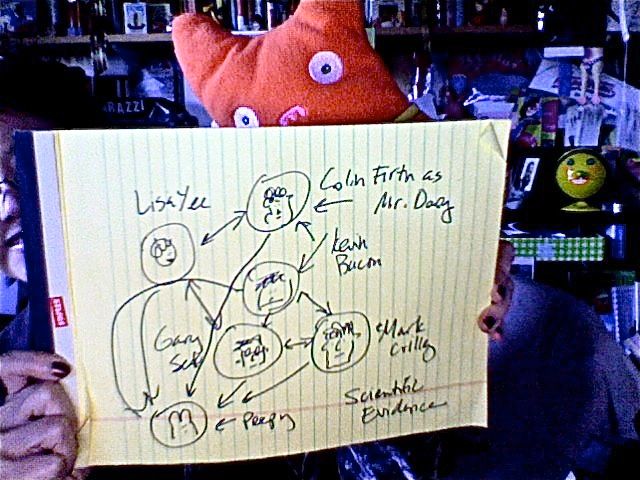 . . . I traveled to St. James School in downtown Los Angeles . . .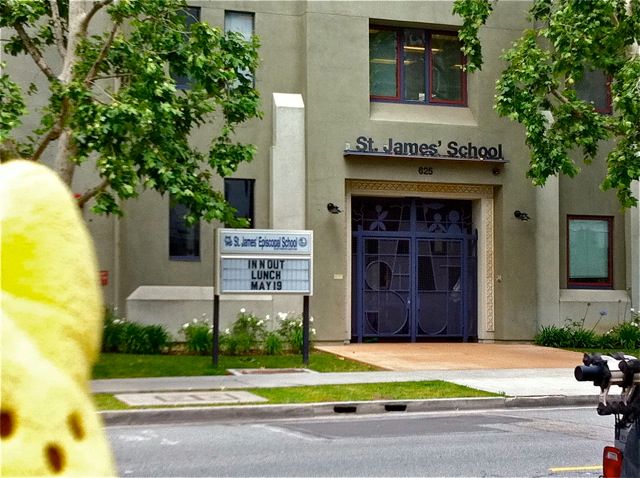 In honor of my coming, they arranged for the In-N-Out truck to be there . . .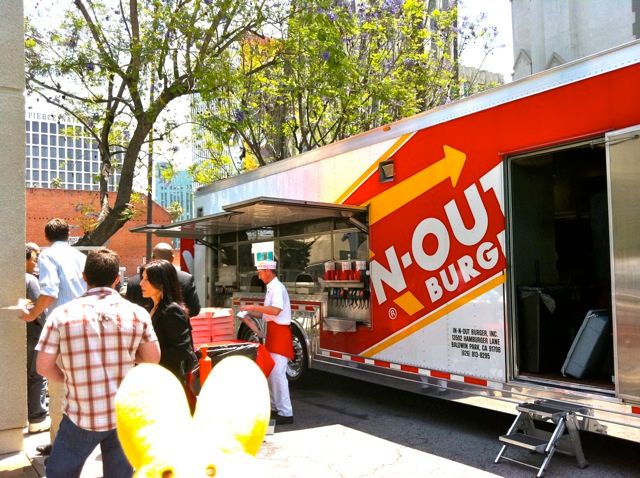 (Or maybe it was there for a fundraiser.)
Before my presentation snooped around the library, while
Peepy
made new friends . . .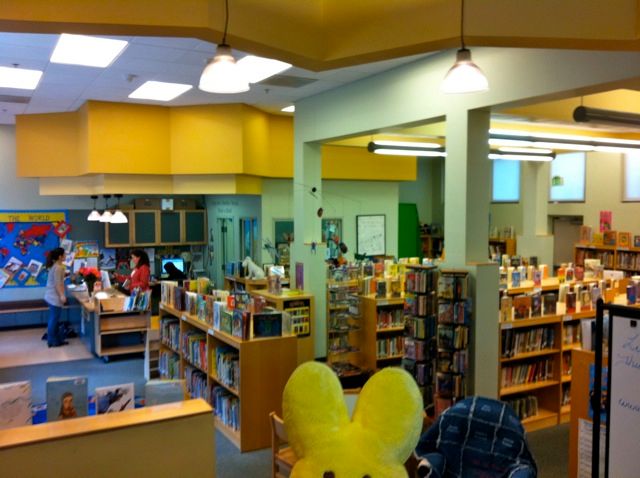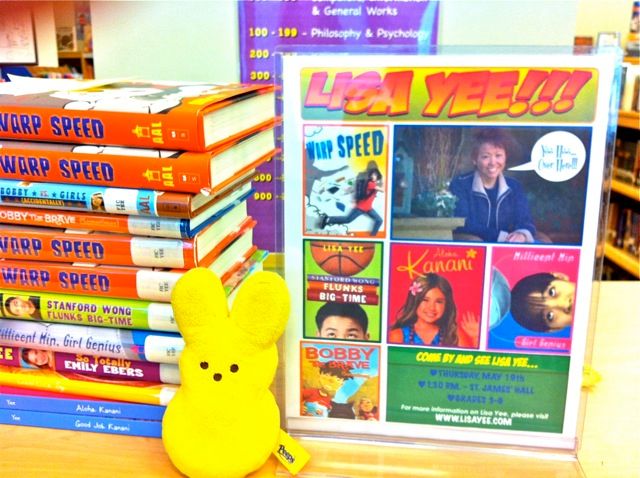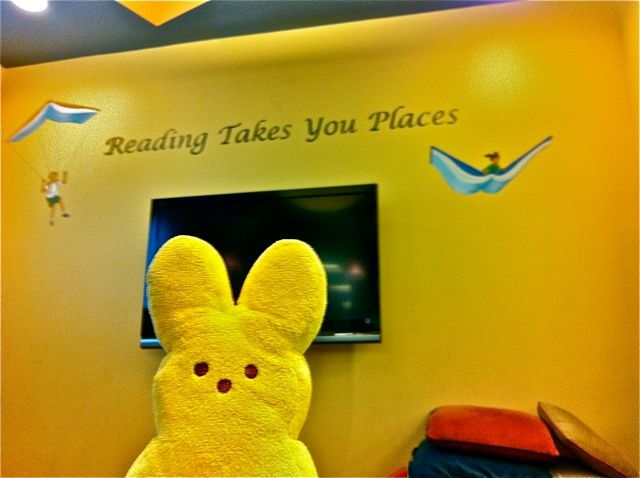 Soon it was time to be interviewed by these inquisitive video journalists . . .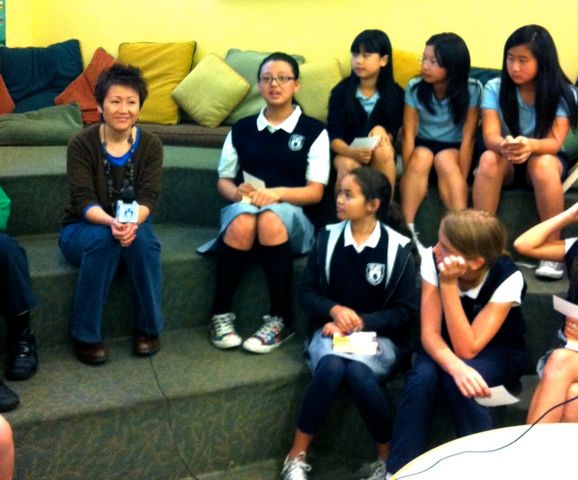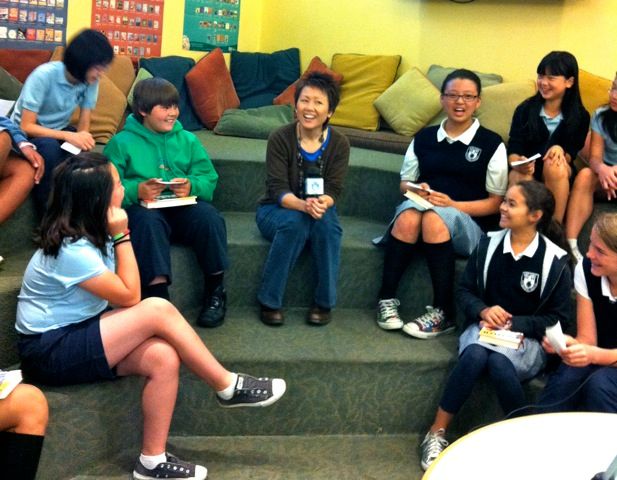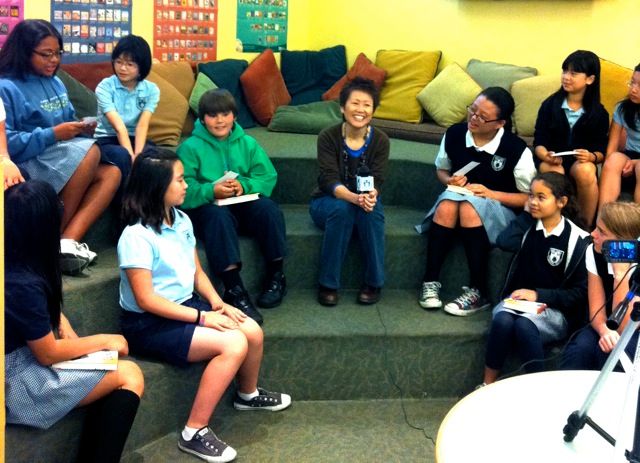 While I was being asked questions, my Peep set up the projector . . .
Oh man, those St. James kids are smart and talented! Look what happened when I asked, "How many of you know String Theory, can bake a flourless chocolate cake, and can wrestle an alligator while reading a book?"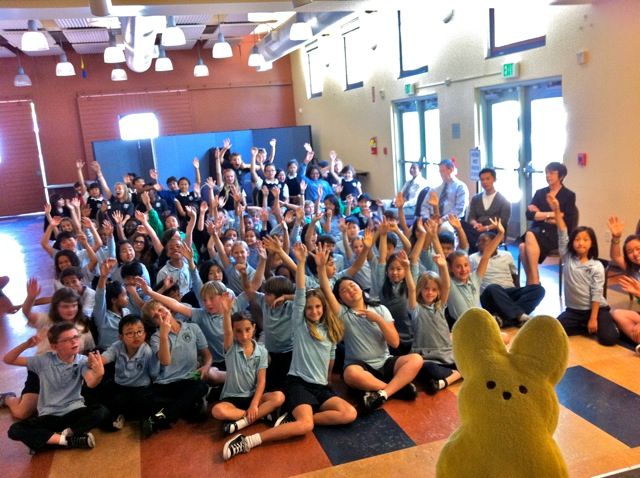 Speaking of books, the Smithsonian's Book Dragon has some great things to say about
WARP SPEED
.
CLICK HERE
to read the review.

Speaking of books, some more --
BOBBY VS. GIRLS (ACCIDENTALLY)
has been nominated for the 2012 Magnolia (Mississippi) Children's Choice Award AND it's also on the Master List for the Sunshine State Young Readers Award !!!! (I think we should all celebrate this by eating pie. Specifically, Mississippi Mud Pie and Key Lime Pie.)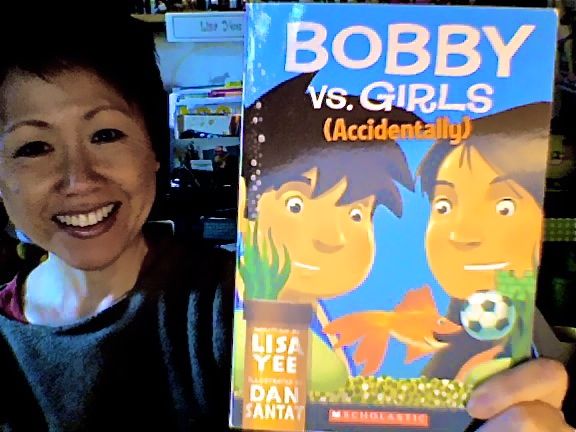 BTW, one of Bobby's best friends is named . . . ST. JAMES!!! And I went to St. James School to speak!!!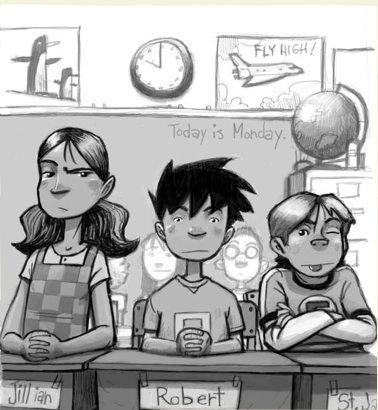 (That's St. James on the right. The boy, not the school.)
Here's a awesomely (sp?) cool review of the book from
ProseandKahn
.
Alright! Like I mentioned at the top of this blog -- New York (and the fabulous BEA aka Book Expo America) is up next. In the meantime, can you guess who this famous actor is on the right?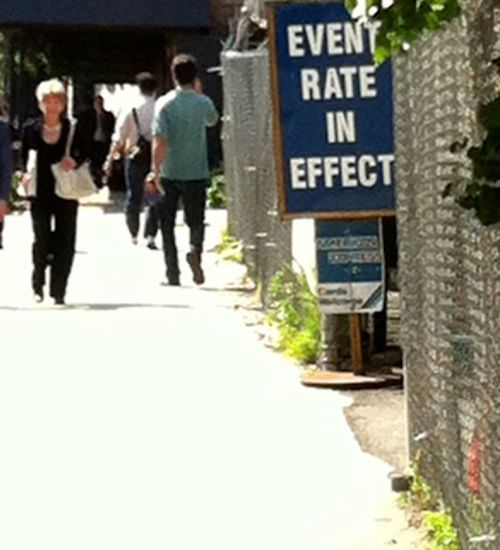 (Here's a
HINT
.)
Plus, look who got to have their picture taken with Peepy!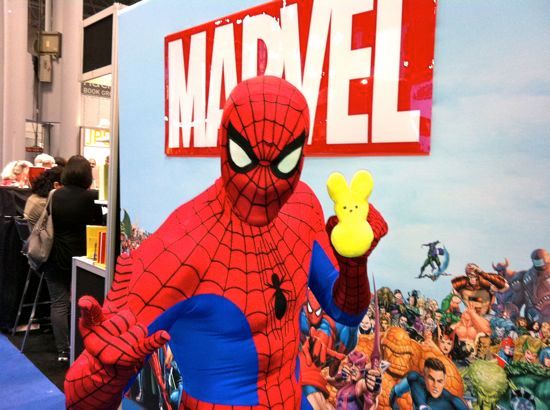 Disclaimer: No proofreaders were harmed (or even used) in the creation of this blog.
CLICK HERE
to find out about Lisa's newest book, WARP SPEED!!!
Follow Lisa on Twitter by
CLICKING HERE
.
Lisa Yee
Subscribe to Lisa Yee's Blog and get her fresh baked blogs e-mailed to you!

Or you can click this for a RSS feed...