"Do I need an agent?"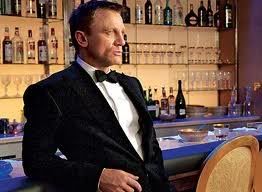 That's something people ask me all the time. Well, that and "would you like paper or plastic?"
The answer is well, yeah. Duh. We could all do well to have James Bond on our side. However, if you are asking about a literary agent, then the answer is yes or no. It really depends on you, and the would-be agent.
I didn't have an agent for my
first two novels
, MILLICENT MIN, GIRL GENIUS and STANFORD WONG FLUNKS BIG-TIME.
Here's the video for
MILLICENT
. . .
And here's an
excerpt about farts
from STANFORD . . .
Arthur Levine
, editor of the HARRY POTTER series (here's
Ms. Rowling with Son
) and other fabulous books, discovered me languishing in
the slush pile
. That's the place where unagented, unsolicited books, go, and it's very cold there.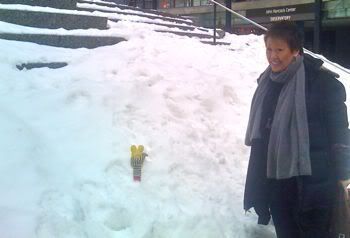 Then, when MILLICENT MIN won the
Sid Fleischman Humor Award
, agents started calling me. But I held off, until I met
Jodi Reamer
from
Writers House
. We met at the annual
SCBWI Summer Conference
in 2004, and she's been my agent ever since . . .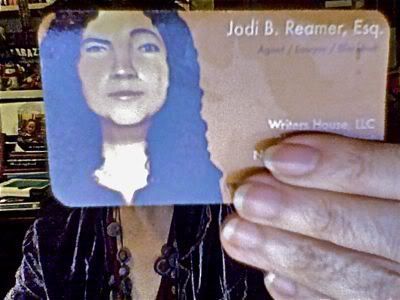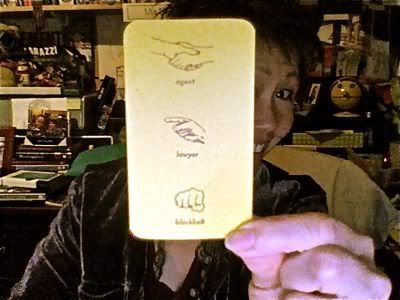 (
Dan Santat
illustrated Jodi's awesome business cards. The photo's kinda fuzzy, but it depicts hand signs for "agent," "lawyer" and "blackbelt," because Jodi is all three. Yes, that's right. My agent could kill you with her bare hands, and then sue you, or cut a book deal.)
BTW, this is what the hallway at Writers House looks like . . .
We're all business, my agent and me. Take, for example, our
Annual Summit
where we discuss the literary marketplace, my career, and the future of e-books . . .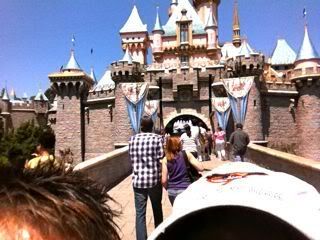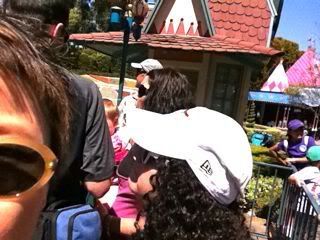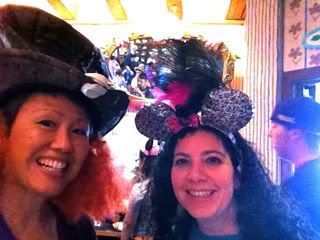 After this year's
Disneyland frolic
, er Annual Summit, Jodi and I, and Dan, who's a good friend of mine and the illustrator of the
BOBBY books
, and is also a client of Jodi's (did you get all that), went out to a fancy schmantzy restaurant . . .
Only, when we got there, the hostess took one look at Dan and told him he would have to eat outside.
Why? Could it be because he wasn't wearing PANTS??? (For the record, he did have shorts on.)
Even though he had a spare pair of jeans in the car and changed, he and Jodi had a disagreement over proper dining attire . . .
Other than that, the dinner was lovely . . .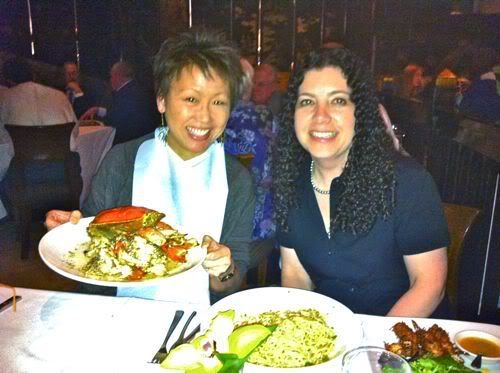 (Yes, I am holding a plate of garlic crab, and wearing a bib.)
There was even a river of Koi under glass, and a pretty bathroom . . .
Speaking of dining, last weekish, I also got to hang out with Bonnie Verburg,
Scholastic's
editor-in-chief of Blue Sky Press. She's also
Mark Teague's
and soon-to-be-author, and
my computer savior
, Scott Bly's editor . . .
Speaking of speaking of dining, can you guess who I had lunch with recently?
Hint: It's my pal, musician
Dave Kinnoin
.
I often put friend's names in my books and in
SO TOTALLY EMILY EBERS
, it reads, ". . . Mr. Kinnoin won the lottery. He climbed up on the desk and shouted, 'Okay you little weenies, you're never going to see me in a classroom again!' Then he burst into tears and ran out of the room."
Disclaimer: No proofreaders were harmed (or even used) in the creation of this blog.
Hey, know any Asian American High School Seniors? If so, bring them to see me at the McDonald's Education Workshop. More info is
HERE
. I'll be giving a keynote on Saturday, May 21st at the Los Angeles Education Expo!
CLICK HERE
to find out about Lisa's newest book, WARP SPEED!!!
Follow Lisa on Twitter by
CLICKING HERE
.
Lisa Yee
Subscribe to Lisa Yee's Blog and get her fresh baked blogs e-mailed to you!

Or you can click this for a RSS feed...