There's Barbara Walters, there's Anderson Cooper, there's Brian Williams, but they'd all better watch out because now there's . . . Damien Murphy!
Damien is a reporter for
Scholastic Kids Press Corp
. . .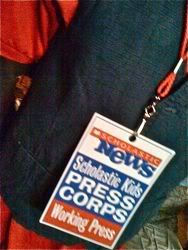 Recently, Damien came to my house to interview me about
WARP SPEED
, my new novel featuring Marley Sandelski, a Star Trek geek who gets beat up everyday at school.
Son, who's also
a filmmaker
, and Damien's mom assisted with the shoot . . .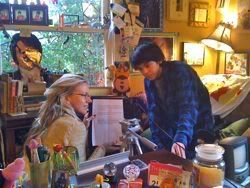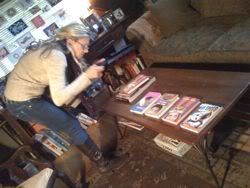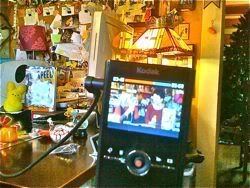 It was great fun and Damien was a real pro . . .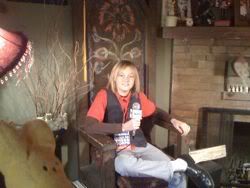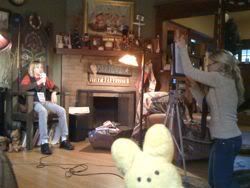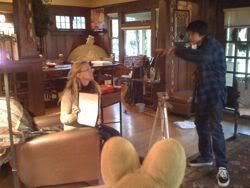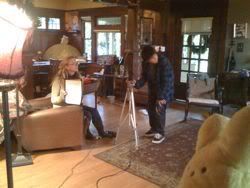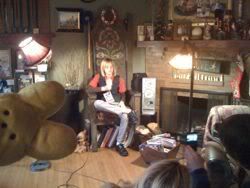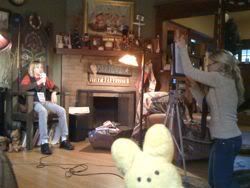 Here's
the interview
. . .
Of course, the really BIG interview wasn't with me, it was with Peepy . . .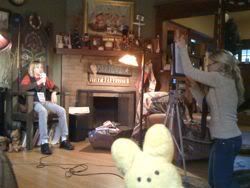 Thanks, Damien, I had a great time!!!!
Disclaimer: No proofreaders were harmed (or even used) in the creation of this blog.
Lisa Yee
Subscribe to Lisa Yee's Blog and get her fresh baked blogs e-mailed to you!

Or you can click this for a RSS feed...