So then, I decided to hop on a train to San Juan Capistrano . . .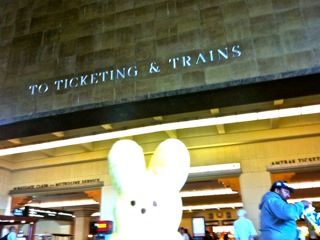 It's about an hour-ish from Los Angeles, and the last time I was there, I had a spectacular
literary encounter
with my childhood idol,
Mary Calhoun.
I was wandering about the park, when LOOK! I came across these lovely books basking in the cacti . . .
I was about to grab them, when this fellow, author/illustrator,
Mark Crilley
, ran past . . .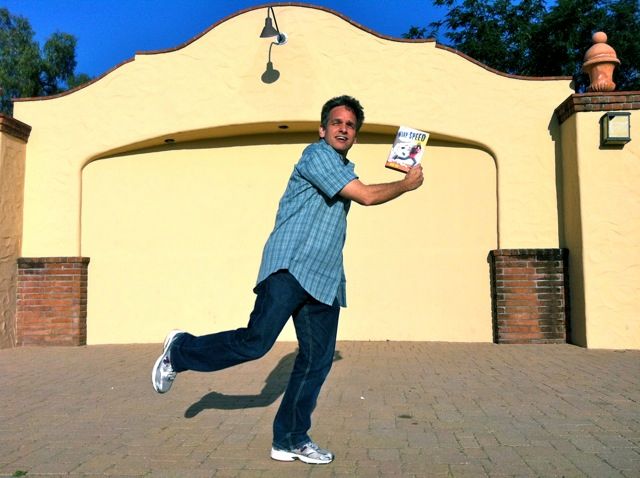 Of course, I gave chase, but he was (almost) as fast a runner as Marley Sandelski, the Star Trek geek in
WARP SPEED
who gets beat up everyday. Speaking of which, here's a
Lovely Review
of the book from GuysLitWire. (It includes me speaking Klingon.)
Anyway, Mark scrambled up a tree to elude me . . .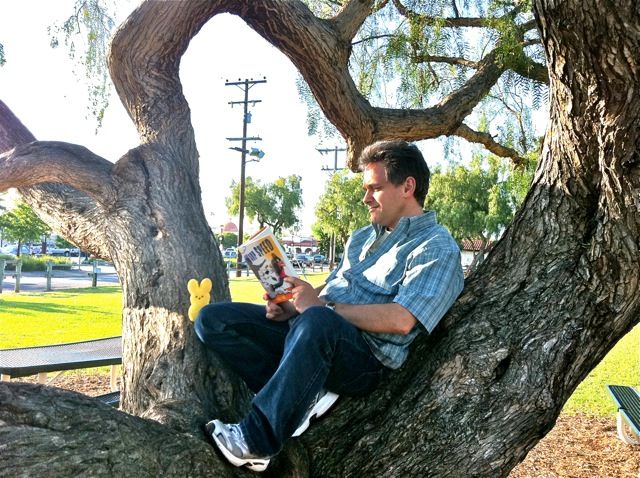 But that was okay, because the cacti still had two books left . . .
What a surprise! They were BRODY'S GHOST, a new graphic novel series created by . . . you guessed it, Mark Crilley!
Now then. Here's a Jeopardy!-worthy question for you. What does this man have in common with Mark and Me?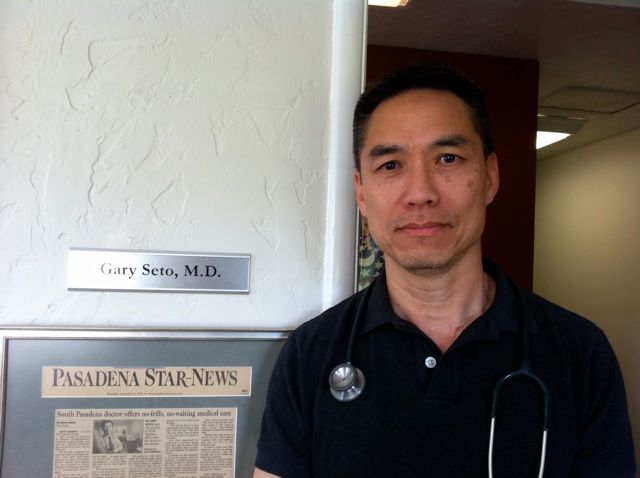 Here's a hint(s) . . .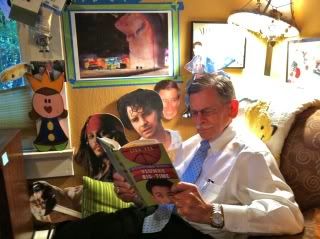 Nope. He's the identical twin of these two. However both of the men, above, have had characters named after them in my books! (That's
Mr. Kinnoin
and
Mr. Glick
.)
Which means . . . the thing in common, that Mark and I didn't know when we first met in cyberspace, this is not a run-on sentence, was that we both named a character after Dr. Gary Seto in books that we had written!!!
He's in a book in Mark's
AKIKO
series and in
SO TOTALLY EMILY EBERS
.
Is that totally
Six Degrees of Kevin Bacon
, or what?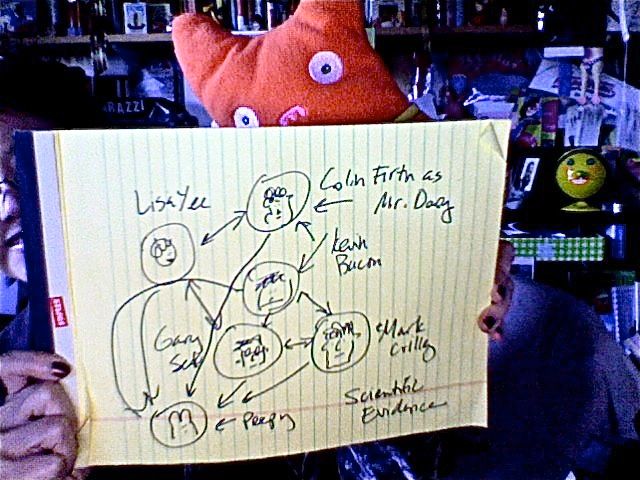 Here's Mark
signing a book
for my doctor . . .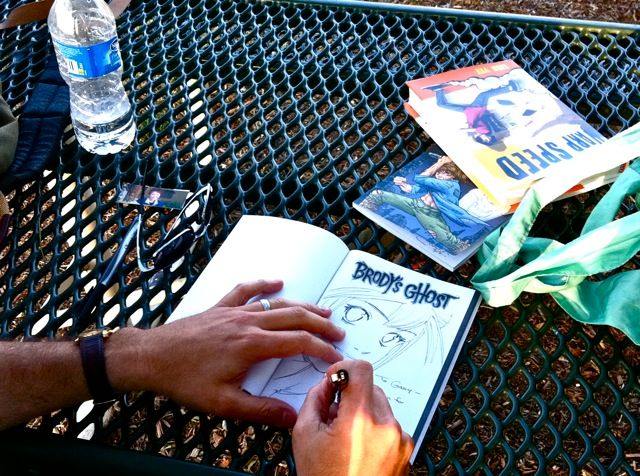 Why, look! It's a totally professional video I shot using my new iPhone . . .
I noticed that Mark was doing that show-offy
thing that artists do
. You know. Draw. So when I signed WARP SPEED for Mark, I thought I would intimidate him and draw, too . . .
If you like to draw,
CLICK HERE
for Mark's YouTube Channel and you can learn to draw as well as me! Or maybe better.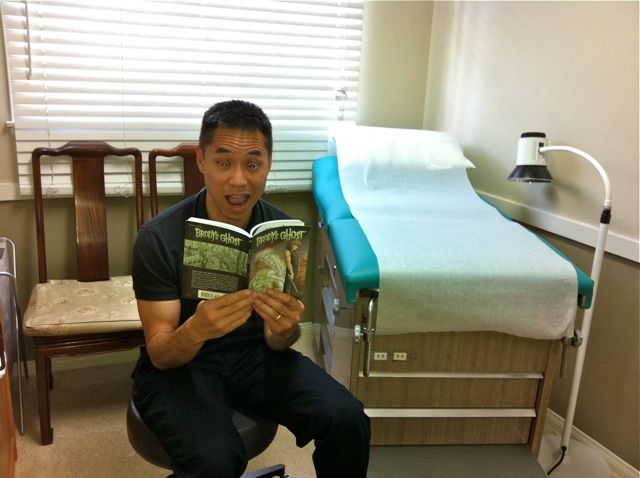 Hey! Are you in New York? Are you going to
BEA
? If so, come see me!!!
I'll be at the
American Girl
booth signing
KANANI books
on Wednesday from 1 - 2 pm, and on Thursday from 11 - noon!!!
Disclaimer: No proofreaders were harmed (or even used) in the creation of this blog.
Follow Lisa on Twitter by
CLICKING HERE
.
Lisa Yee
height=26 width=132 alt="Google Groups">

Subscribe to Lisa Yee's Blog and get her fresh baked blogs e-mailed to you!

Or you can click this for a RSS feed...