When we
last blogged
, we were at the LA TIMES Festival of Books . . .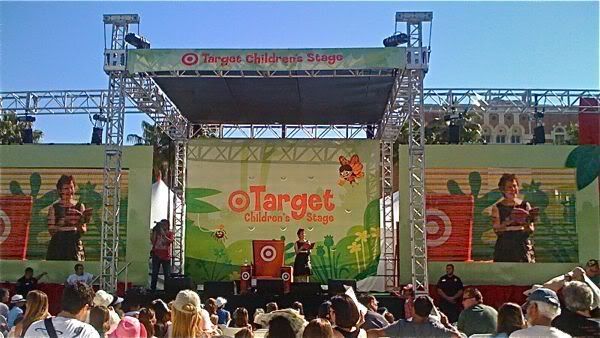 However, this being Mother's Day and all, we interrupt book blogging for this important message --
HAPPY MOTHER'S DAY TO ALL THE MOMS OUT THERE!!!
Now, my mom didn't know this, but my friends at AOL and
Red Room
invited to write an essay about her for
ParentDish.com
. Here's how it begins . . .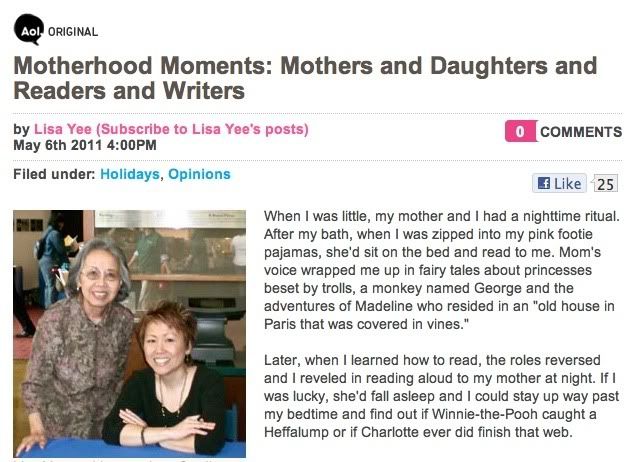 You can read the rest
HERE
, or I can read it to you,
here
. . .
(Um . . . I'm not sure why everything is backward. Sorry about that!)
Next Blog: Back to the LA TIMES book festival!
Disclaimer: No proofreaders were harmed (or even used) in the creation of this blog.
CLICK HERE
to find out about Lisa's newest book, WARP SPEED!!!
Follow Lisa on Twitter by
CLICKING HERE
.
Lisa Yee
height=26 width=132 alt="Google Groups">

Subscribe to Lisa Yee's Blog and get her fresh baked blogs e-mailed to you!

Or you can click this for a RSS feed...