In keeping with our
recent theme
of I-Meant-To-Blog-This-Earier-But-A-Lot-Of-Other-Stuff-Was-Happening, we will now board our nifty Time Machine and go
back to Florida
. . .
In order to get to the
Wizarding World of Harry Potter
in Orlando . . .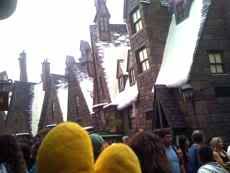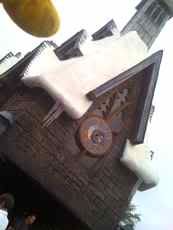 . . . one needs to pass through this . . .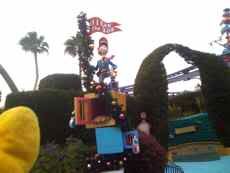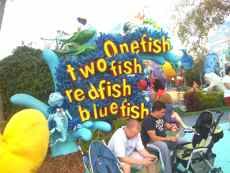 Yes--it's Seuss Landing! Here's more . . .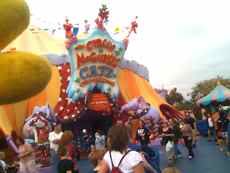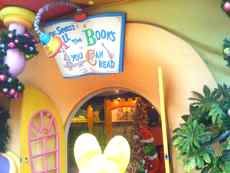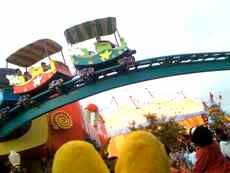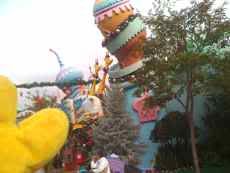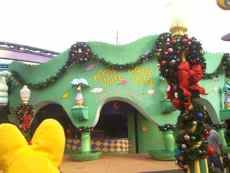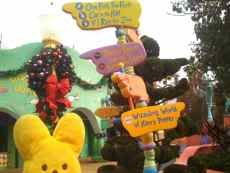 So then, Peepy reminded me that a while ago, on our way back home
after visiting friends
, we visit one of her favorite authors in Springfield, MA. Can you guess who?
Um, if you said
Richard Castle
, you'd be close . . .
Okay, if the photos from Orlando don't hold enough clues, here's another hint . . .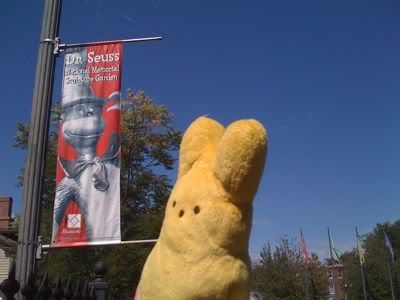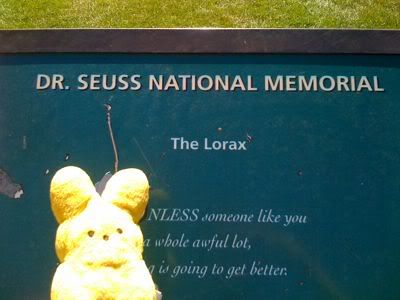 Yes! Yes! It was Dr. Seuss!
You might not be aware of this tidbit of literary trivia but here it goes -- rumor has it that Peepy was his inspiration!!! (Here are
a few
of the other authors Peepy has inspired.)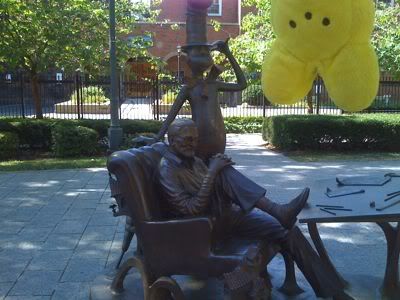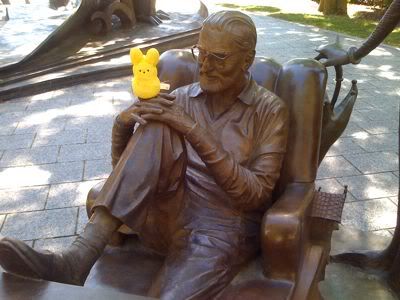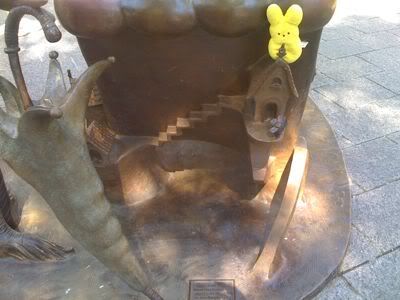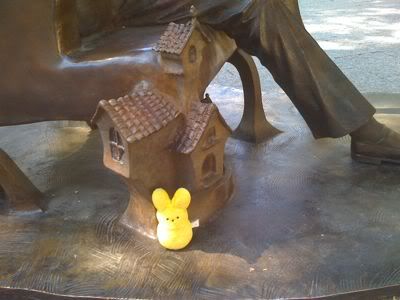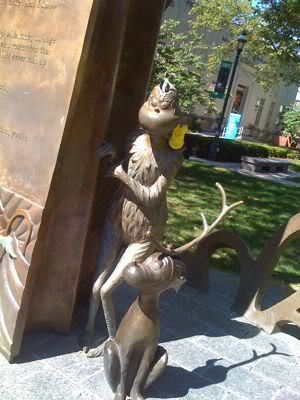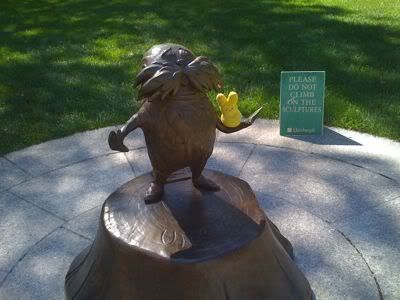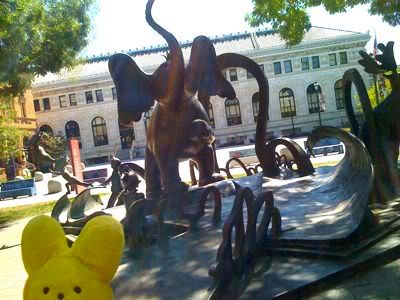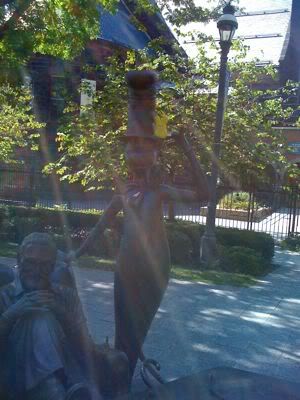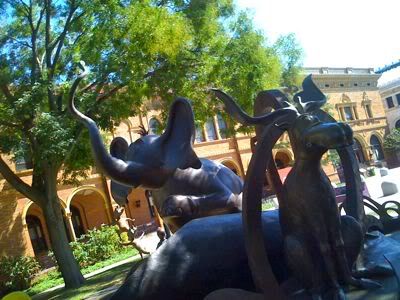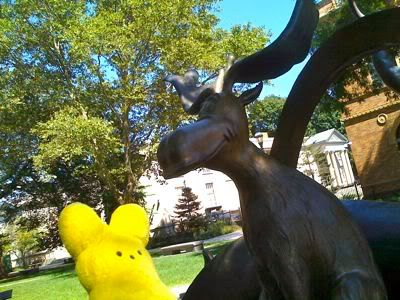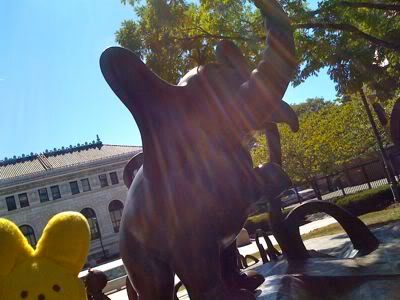 Pretty cool, don't you think?
Merry Christmas, everyone!!! Doesn't my house look great . . .
Um . . . okay, so maybe that's not my house. And maybe we didn't do Christmas lights this year, but Happy Holidays nonetheless!!!
Oh! Oh, and wait . . . I wanted you to see all the goodies I baked . . .
Um . . . okay, so maybe I didn't bake all those WONDERFUL treats. But I did eat them. My friend Linda Louie made ALL OF THEM in ONE DAY. Yummy!!!
And finally, a word of Christmas warning: If you have young children at home, don't let
this happen
to you.)

Lisa Yee
Hey, having trouble thinking of what to get that wonderful kid in your life? Here's a list of the
best books
to give. (You may recognize one of the authors!)
Disclaimer: No proofreaders were harmed (or even used) in the creation of this blog.
Want some fun?
CLICK HERE
to visit the Lisa Yee and Son YouTube Channel.
height=26 width=132 alt="Google Groups">

Subscribe to Lisa Yee's Blog and get her fresh baked blogs e-mailed to you!

Or you can click this for a RSS feed...