Sometimes
my Peep
and I go on adventures far from home and visit fabu-awesome places
like this
and
like this.
Sometimes, we go on grand adventures nearby, like
last Friday.
Recently, we hopped on the Gold Line in
South Pasadena
and headed east . . .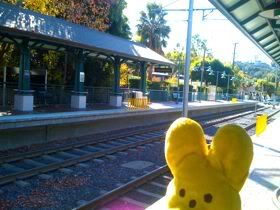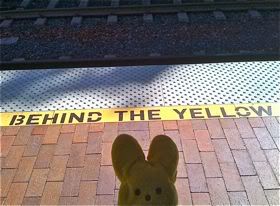 We got off at the Chinatown stop . . .
But Chinatown wasn't our destination. This was . . .
Homeboy Industries
is the brainchild of
Father Gregory Boyle
, a man who has dedicated his life to helping former gang members ease into the mainstream. His goes into LA's roughest neighborhoods and offers job training and work to gang members -- in exchange for them giving up the gang life.
His motto is, "Nothing stops a bullet like a job."
Father Boyle even wrote a
bestselling book
about this.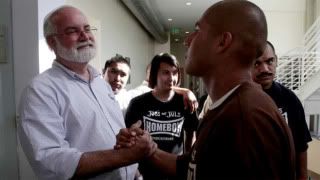 (Photo from the Los Angeles Times Blog)
Housed within
Homeboy Industries
headquarters is
Homegirl Cafe
. That's where I was going to meet a fellow author for lunch.
However, he was late. So I settled into the booth and admired the original art on the walls and studied the menu . . .
I also read the newspaper . . .
Finally,
Michael Reisman
showed up, claiming LA traffic was his nemesis . . .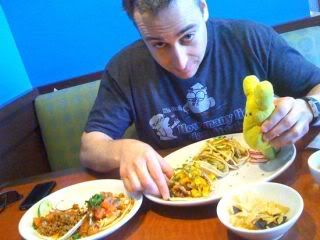 We had a wonderful meal. (I had the chorizo soft tacos and salmon tacos, a keylime tart, and COFFEE!) Later, we chatted Alex Malaspinas about Homegirl Cafe. She even brought Peepy a plate of scrumptious cookies . . .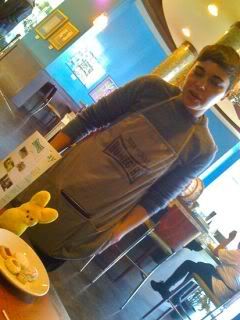 And look, there's even a gift shop and bakery . . .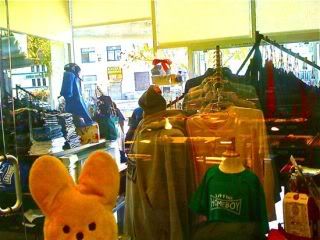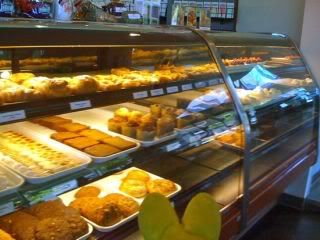 Luckily for me, I can also get fresh baked
Homeboy Bakery
breads at my
local Farmers Market!
However, if you don't live close, you can order holiday (or anytime) gifts
online
. . .
To listen to Terry Gross interview Father Boyle on NPR,
CLICK HERE
.
Disclaimer: No proofreaders were harmed (or even used) in the creation of this blog.
Want some fun?
CLICK HERE
to visit the Lisa Yee and Son YouTube Channel.
Lisa Yee
height=26 width=132 alt="Google Groups">

Subscribe to Lisa Yee's Blog and get her fresh baked blogs e-mailed to you!

Or you can click this for a RSS feed...