Phew. It's been a busy year.
January kicked off my travels with a couple of trips to Santa Barbara. Everywhere we went
people fought over Peepy
. . .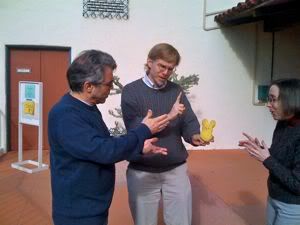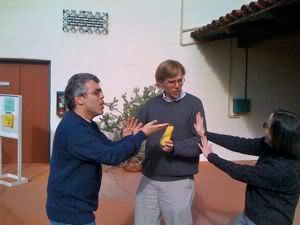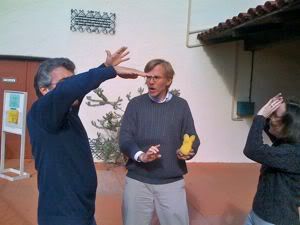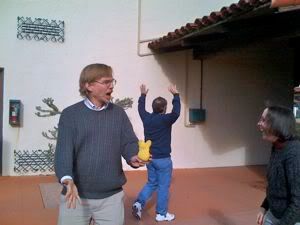 February was freezing on the East Coast. But I was warmed by being lucky enough to hang out with
famous friends and checking out cool bathrooms
. . .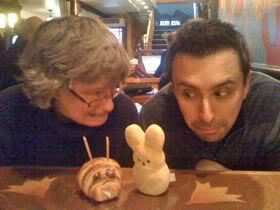 March will forever be known as the month when
Peepy and David Hasselhoff's
lives intersected . . .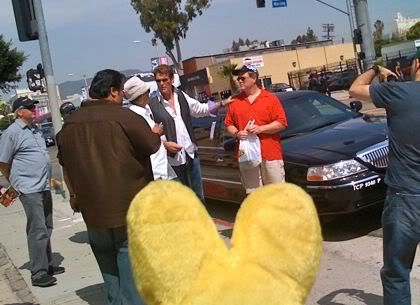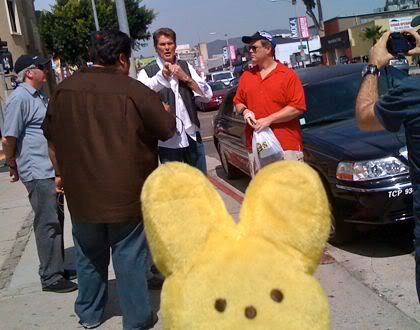 April was
Aloha Month
. . .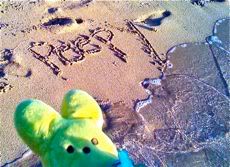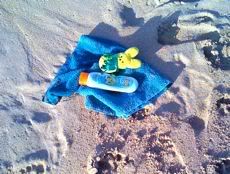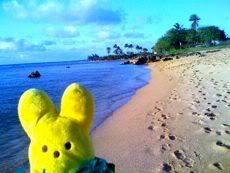 In May, I attempted to
murder R.L. Stine
. . .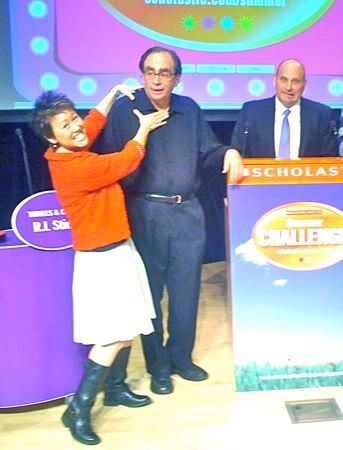 I was doing a lot of work on
WARP SPEED
in June, and I blogged about
my writing process
. . .
July marked the month I
visited Hicklebee's
in San Jose for the first time (but not the last!). Every inch of space is covered with author/illustrator autographs. Look who I signed next to . . .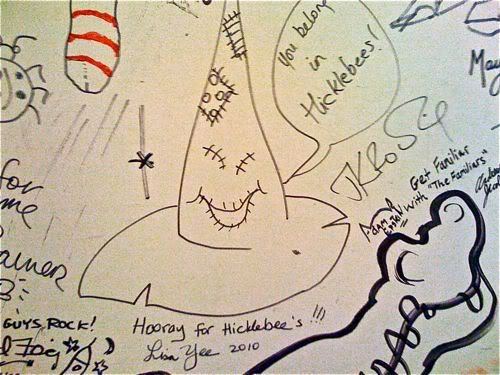 In August the star of CASTLE, Nathan Fillion,
came to my house
(plus a cupcake tragedy occurred) . . .
Peepy took over Paris
in September, plus BOBBY THE BRAVE (SOMETIMES) debuted to
great reviews
. . .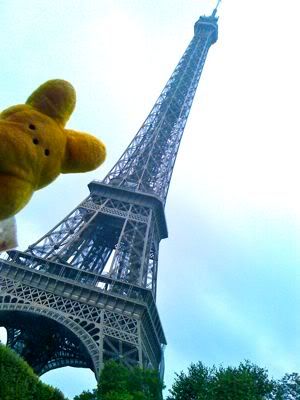 In October Puppy and I celebrated
my seventh anniversary
of being a published author . . .
Peepy was quite the diva in November, and everyone who's anyone wanted to hang out with her
when we were in Orlando
. . .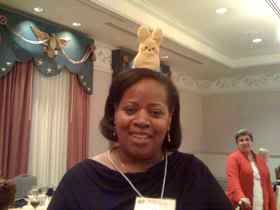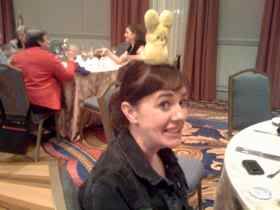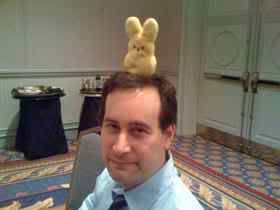 Which brings us to this month. We've had the most marvelous year. It was so much fun traveling across the country and
making new friends
. And I especially loved hearing from readers . . .
Oh hey! If you're going to be at the Midwinter ALA Conference in San Diego next week, come see me!!!!
And stay tuned. I've got a secret that I'll tell you about soon. But in the meantime, want to be one of the first to read
WARP SPEED
? If so,
CLICK HERE
to win your own copy!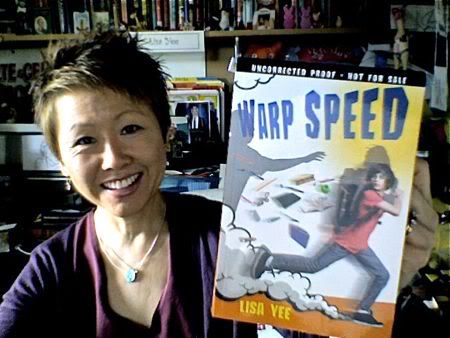 Disclaimer: No proofreaders were harmed (or even used) in the creation of this blog.
Want some fun?
CLICK HERE
to visit the Lisa Yee and Son YouTube Channel.
Lisa Yee
height=26 width=132 alt="Google Groups">

Subscribe to Lisa Yee's Blog and get her fresh baked blogs e-mailed to you!

Or you can click this for a RSS feed...
.