So then, after
Peepy left Rome
, she headed to Venice, where she astutely noticed there was lots of water. Everywhere . . .
When not admiring the water, Peeps was indulging in the local fare . . .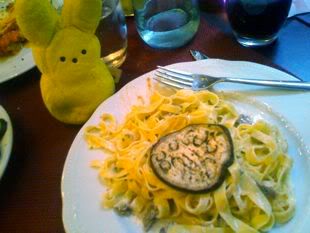 (I know what you're all thinking . . . how does she keep her girlish figure?)
Peepy also took time out to shop . . .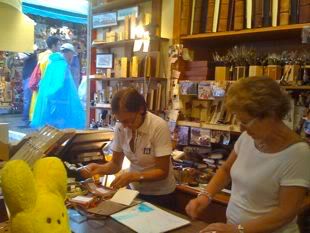 ONE MOMENT, PLEASE. WE INTERRUPT THIS BLOG TO MAKE THIS IMPORTANT ANNOUNCEMENT . . .
TODAY IS THE OFFICIAL RELEASE DATE OF
"BOBBY THE BRAVE (SOMETIMES)"
!!!!!!!!!!!!!!!!!!!!!!!!!!!!!!!!
Okay. Now back to
Peeps
. She was especially taken with the handmade masks Venice is famous for . . .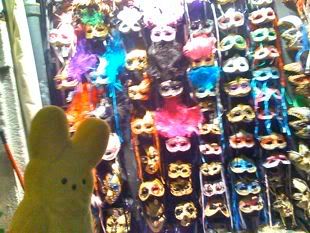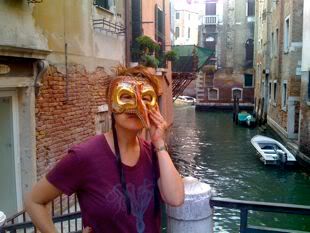 We both were thrilled to go to Peggy Guggenheim's house. It's now an art museum. Of course, as always, Peeps made new friends . . .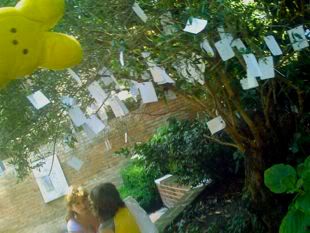 Ah, Venice!!!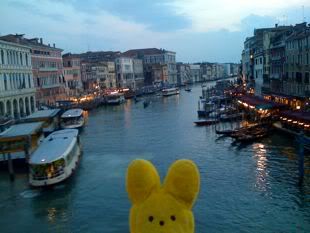 Where did Peepy go next? Here's a hint(s) . . .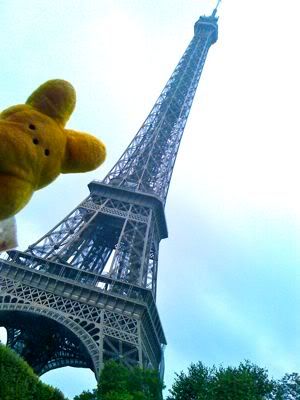 Lisa Yee
Disclaimer: No proofreaders were harmed (or even used) in the creation of this blog.
Want some fun?
CLICK HERE
to visit the Lisa Yee and Son YouTube Channel.
height=26 width=132 alt="Google Groups">

Subscribe to Lisa Yee's Blog and get her fresh baked blogs e-mailed to you!

Or you can click this for a RSS feed...