We were last at the SCBWI Faculty Dinner and Apres Hobnobbing with Kid Lit Celebs . . .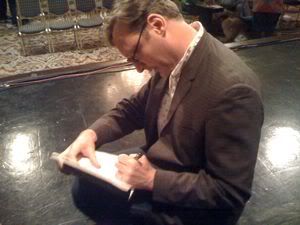 (Above:
MT Anderson
signs one of Son's three copies of OCTAVIAN NOTHING.)
During the
Golden Kite
Luncheon, I delivered a tribute to Newbery Award winner
Sid Fleischman
, who passed away earlier this year. (I was the recipient of the first
Sid Fleischman Humor Award
in 2004.) He was a mentor and a friend, and longtime supporter of SCBWI.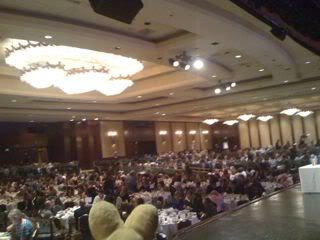 After, a short video about Sid was shown, then his son, Newbery Award winner
Paul Fleischman
, presented
Allen Zadoff
with this year's award for his novel
FOOD, GIRLS, AND OTHER THINGS I CAN'T HAVE
.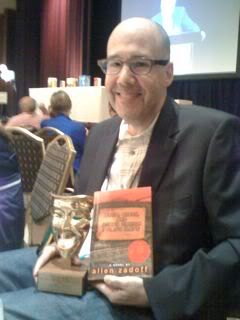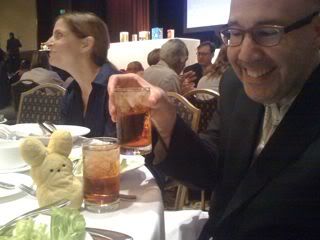 (
Peepy
and Allen toast his win and her charm.)
There's still much more, including a photo gallery of famous authors, illustrators and editors who got to meet Peepy.
However, until then, here's how children's book people dress for conferences. (Or maybe they're all dolled up for the Heart and Soul Gala Ball?)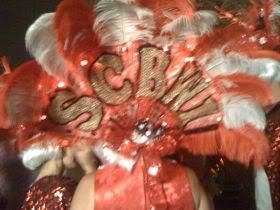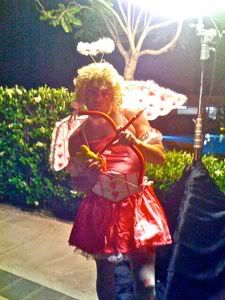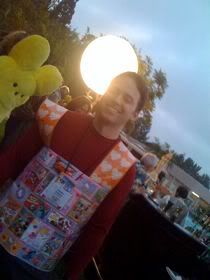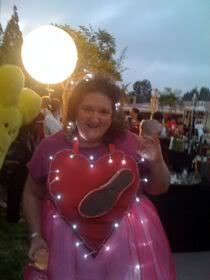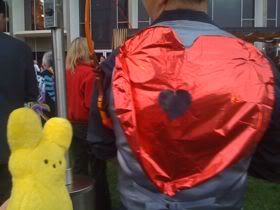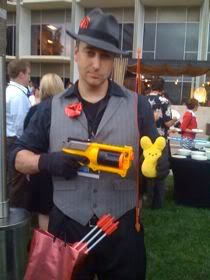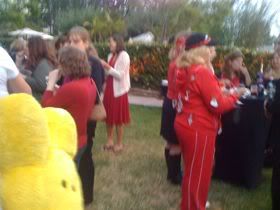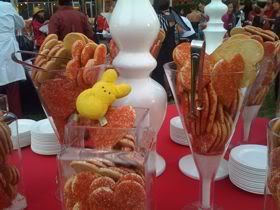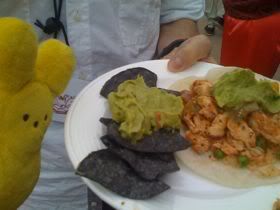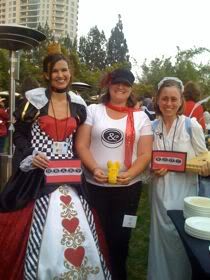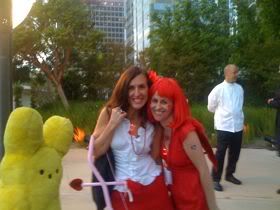 However, the belle of the ball was none other than our own Peepy!!! She didn't even have to wear a costume to be the stunner that she is. In fact, our friend Lee Wind even devoted an entire blog to Her Peepness.
CLICK HERE
to read it.

Lisa Yee
Disclaimer: No proofreaders were harmed (or even used) in the creation of this blog.
height=26 width=132 alt="Google Groups">

Subscribe to Lisa Yee's Blog and get her fresh baked blogs e-mailed to you!

Or you can click this for a RSS feed...