Recently,
Peepy
and I went someplace with lots of warning signs . . .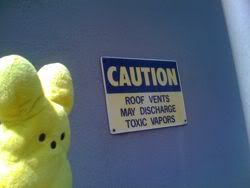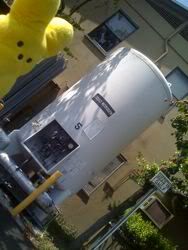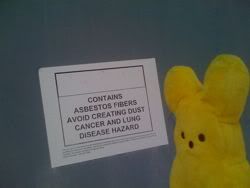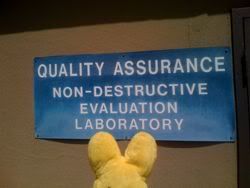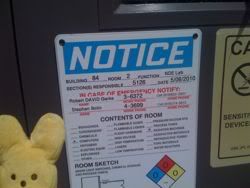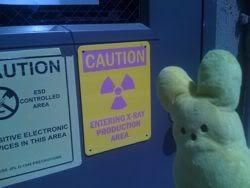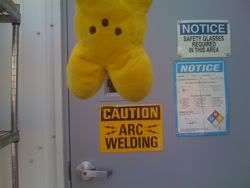 But, we can be trusted! Just look at who we hang out with . . .
Also, while at the
Jet Propulsion Lab
Open House, we saw this . . .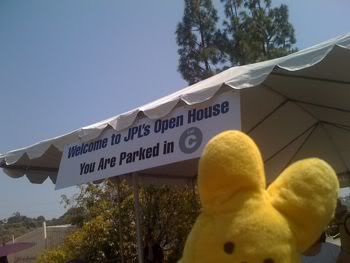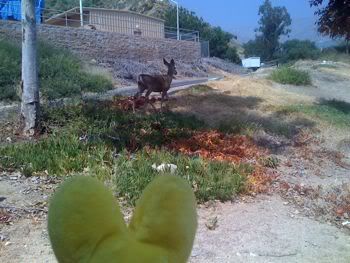 Yes! Yes! A deer astrophysicist!!!
Then, on Thursday, we were at the Studio City Branch Library for a program presented by the LA Public Library and Los Angeles Valley College. Also on the bill were
Barney Saltzberg
and
Hope Anita Smith
. . .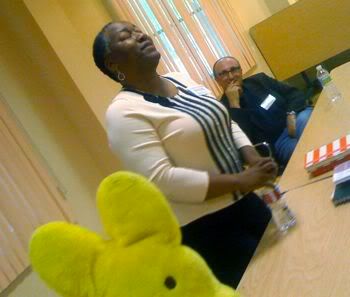 Hope stood up and SANG. I was going to sing, too, decided not to. I didn't want those nice people to run away, screaming . . .

(That's Betty Birney in the front row, cover by Peepy's ear. She's shy. Not!!!)
Here's the gang, along with Barbara Metzenbaum, the fabulous Studio City Children's Librarian, and the amazing Lauren Okayama from LA Valley College . . .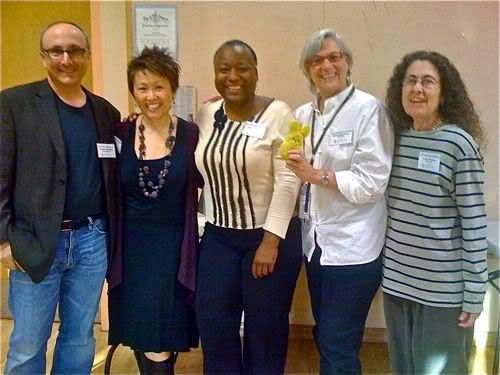 (
CLICK HERE
to read Diane Browning's account of the event.)
Hey! Who's this handsome fellow? I know! I know! He appeared in a cameo as a professor in
SO TOTALLY EMILY EBERS
. . .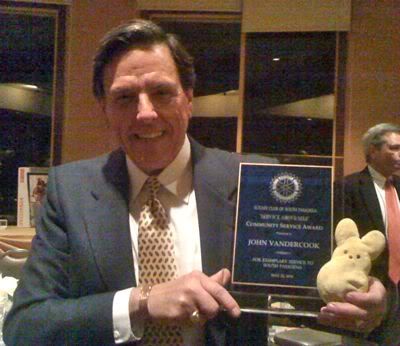 (Yes, it's my good pal John Vandercook, er Professor Vandercook. This weekend he was honored with the Service Above Self Award by the
South Pasadena Rotary Club!
)
I'm a big fan of Rotary, and if fact the Castroville Rotary Club sponsored
my visit to their school district
earlier this year . . .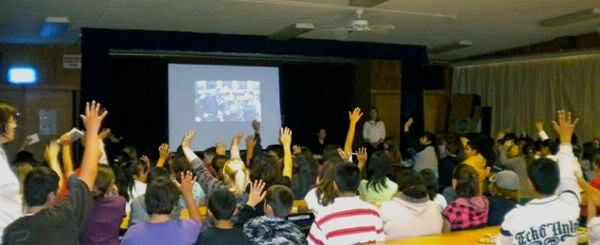 Oh! Oh! I almost forgot. Here's our favorite warning from JPL . . .
There's still time to
win a free copy of ABSOLUTELY MAYBE
over at goodreads. Plus, you can check out ABSOLUTELY MAYBE and me at
READERGIRLZ
. . .

Lisa Yee
Create Your Badge
Disclaimer: No proofreaders were harmed (or even used) in the creation of this blog.
height=26 width=132 alt="Google Groups">

Subscribe to Lisa Yee's Blog and get her fresh baked blogs e-mailed to you!

Or you can click this for a RSS feed...