The Ultimate Author Smackdown was a blast.
CLICK HERE
to read what Publishers Weekly had to say about it.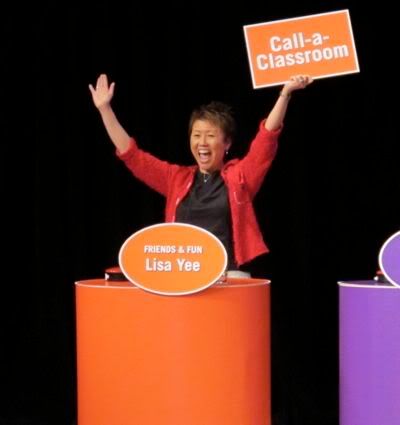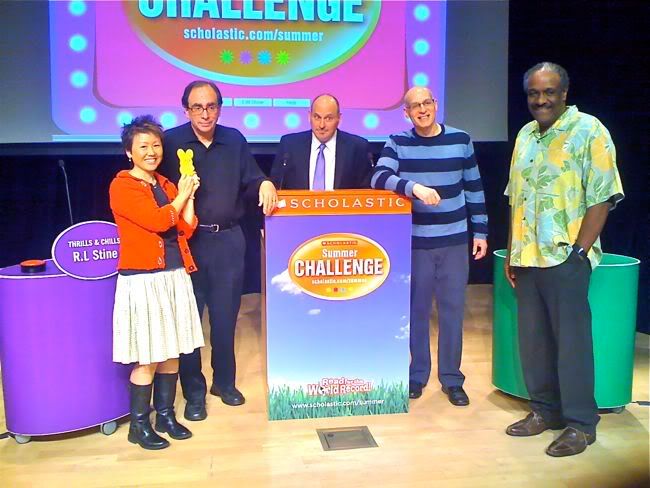 (Look! It's me with
RL Stine
, host/former National Ambassador of Young People's Literature
Jon Sciezska
,
Gordon Korman
, and
Christopher Paul Curtis
.
Afterward, we headed to the Green Room where Christopher Paul Curtis consoled RL Stine and me . . .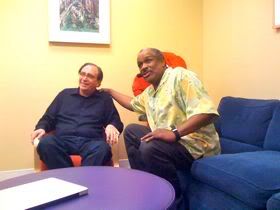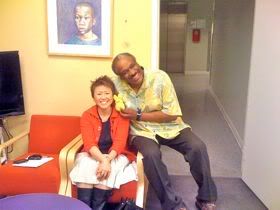 Soon it was time to tape some public service announcements to encourage kids to read over the summer . . .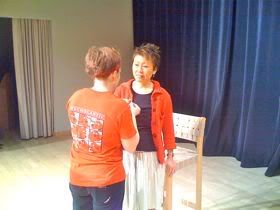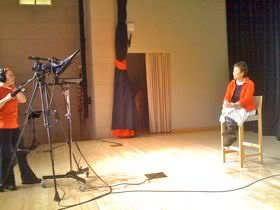 (The guy with the laptop is controlling the teleprompter. It was that or write on my hand.)
The next day,
Peepy
and I had empanadas and cupcakes for lunch since we needed to be strong for what was ahead . . .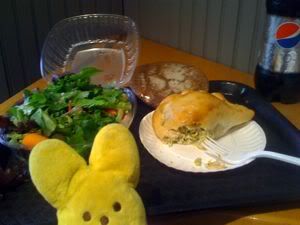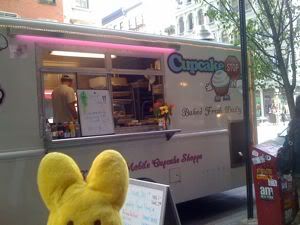 YES! It was an encore Author Smackdown at Scholastic Store . . .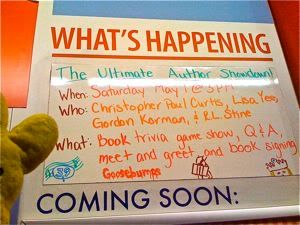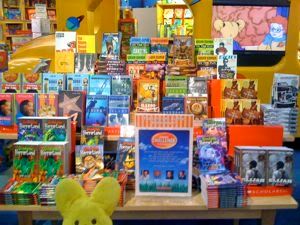 (Those are just a few of the books the author contestants have written.)
It was the same authors, but instead of Jon Sciezska as host, handsome store manager Michael Strouse stepped in . . .
This time, the show was open to the public. Dick Robinson, Scholastic CEO, Chair and President, brought his son Reece . . .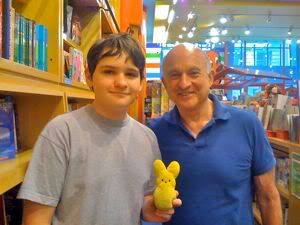 (Reece and Peepy hit it off immediately.)
The show was slightly different this time. Not only was it Alex-Trebek-ian-Jeapordy-style, but four kids were picked from the audience to play along with the authors!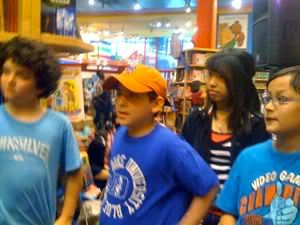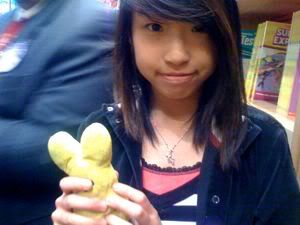 (My teammate was Stephanie. Squeeeee!!!!)
Then the game began . . .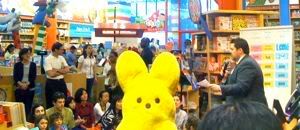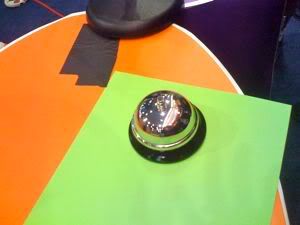 It was soooooo fun! Even if we did humiliate ourselves.
Yesterday I buzzed in on a question about BUD, NOT BUDDY. And I got it wrong. Then at the Store, I got THE SAME question . . . and I gave THE SAME wrong answer!!! Duh.
RL Stine and his partner were the winners, but we all had a great time!!!!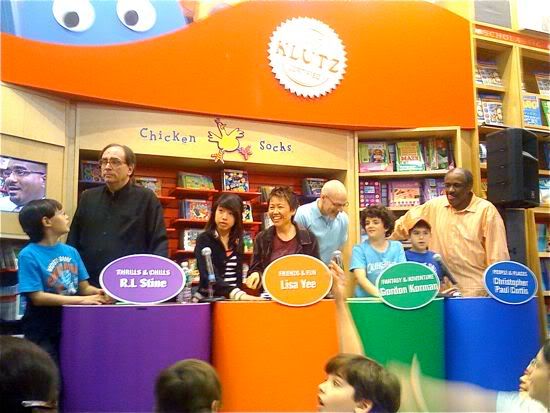 After, we signed books behind the dinosaur . . .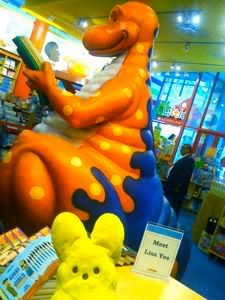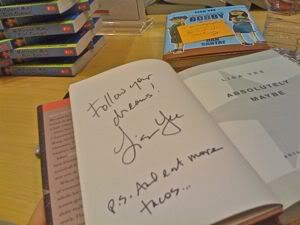 It was so cool, because I got to meet the
BOBBY VS. GIRLS (ACCIDENTALLY)
proofreader,
Dan Letchworth!!!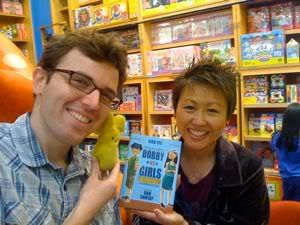 (Er, Dan, if you are reading this, I purposely threw in some mistakes so you wouldn't get bored.)
I also saw my Scholastic Book Fairs friend David Perry. And as a special treat, I got to meet his daughters, Jasmine and Riyo, and his wife Erina . . .
Even though the authors were fierce competitors, we're all still friends, as you can see here . . .
Oh hey! Since we're talking books,
CLICK HERE
to eavesdrop on a conversation about ABSOLUTELY MAYBE, or
CLICK HERE
to read the "Story Secrets" about writing the novel!
And check out
ABSOLUTELY MAYBE
(it's now out in paperback!) and me at
READERGIRLZ
. . .

Lisa Yee
Create Your Badge
Disclaimer: No proofreaders were harmed (or even used) in the creation of this blog.
Subscribe to Lisa Yee's Blog and get her fresh baked blogs e-mailed to you!

Or you can click this for a RSS feed...