Okay, okay, everyone's been asking me the same thing, "Lisa, what do you use to spike your hair, and also, now that you're back home after fourteen kajillion days on the road, what are you working on?"
Well, maybe it's only my editors who have been asking me one of those things. Here's why.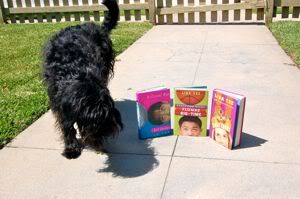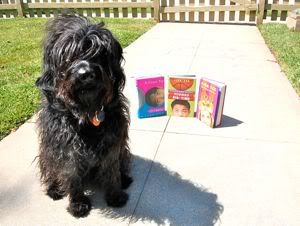 I had written the
three books
(above), and then decided to continue the series. Only, I wanted to write about What Happens Next. But not necessarily featuring Millicent Min, Stanford Wong or Emily Ebers, although they are in the next book. (Actually, I'm not sure if this would be a continuation of the series, or a spin-off, or a companion book, or a cookbook, or what.)
The new novel takes place the next school year and features Marley Sandelski, a
Star Trek geek
from Stanford's book who gets beat up on a daily basis.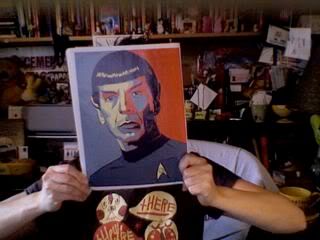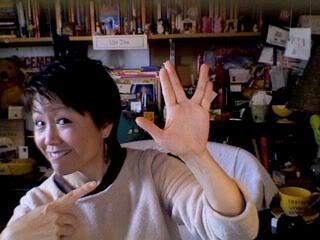 That said, when I met up with my editor
Arthur Levine
in
Chicago
, he had something for me. YES! My manuscript and his (and
Cheryl Klein's
) notes about it. Here's what went down . . .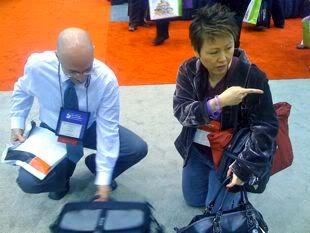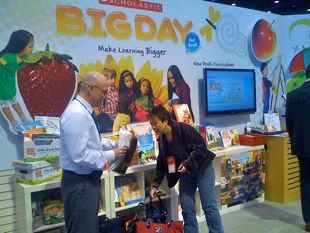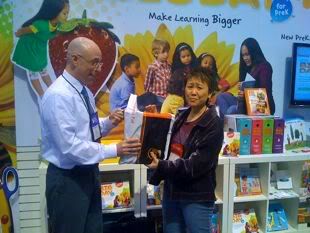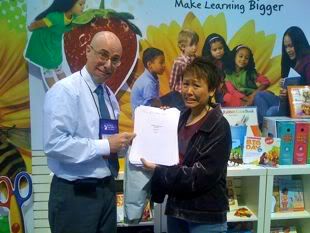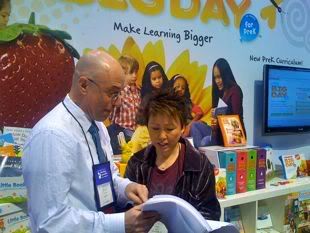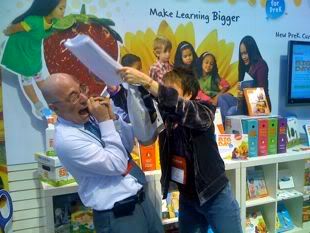 Later, Arthur was caught comtemplating whether or not it was a good idea to sign me on as one of his authors in the first place . . .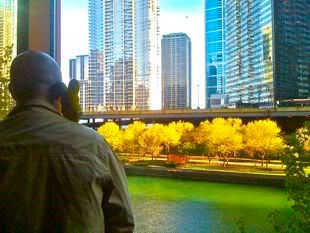 However, I am here to assure him that I am hard at work on the book, 23/7!!!
Um . . . that is, I'm hard at work writing when I'm not at these places . . .
On Tuesday, May 18th, I'll have a guest blog over at
TeensReadToo
. . .
This Wednesday, May 19th, I'll be doing a live chat about
ABSOLUTELY MAYBE
and chocolates and whatever anyone wants to talk about over at a
READERGIRLZ
. . .

And Thursday, I'll be here, so please come by to meet me and the other authors . . .
BTW, if you're on Goodreads and would like to enter a drawing to win an autographed copy of ABSOLUTELY MAYBE, just
CLICK HERE
And finally, this has been making the rounds, but it is sooooo worth watching . . .
Lisa Yee
Create Your Badge
Disclaimer: No proofreaders were harmed (or even used) in the creation of this blog.
Subscribe to Lisa Yee's Blog and get her fresh baked blogs e-mailed to you!

Or you can click this for a RSS feed...