What???? What's happening here, and why is Lisa attacking RL Stein?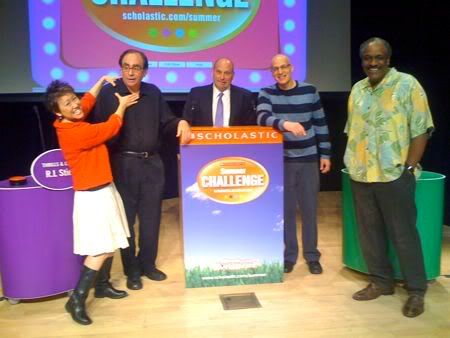 Well, I'll get to that on a future blog. But first, even though I'm in New York at this very second, I still need to finish my blog about the wonderful IRA Convention in Chicago, where I was a couple days ago. Peepy got all technical and we Skyped into classrooms in Blue Springs, MO during Ruth Culham's symposium about writing, featuring BOBBY VS. GIRLS (ACCIDENTALLY) and ABSOLUTELY MAYBE . . .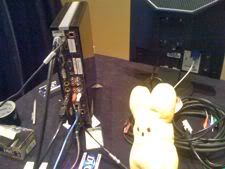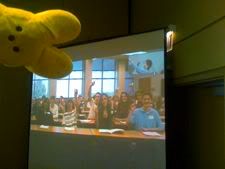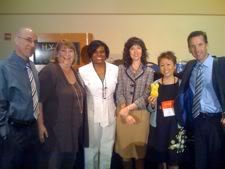 (That's my editor, Arthur Levine; Ruth Culham, education expert/author; wonderful teachers, Tami Willimas and Linda Brock; Moi and Ruth's editor, Ray Coutu) The convention floor was packed with publishers, including mine -- Scholastic. Wow! Take a look at the Scholastic Booth(s) . . .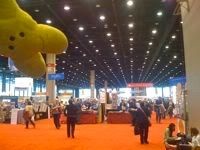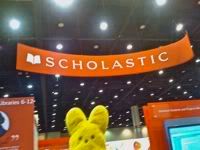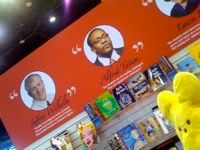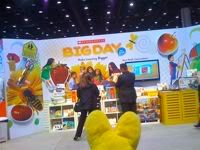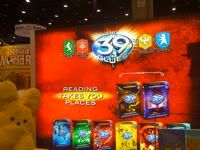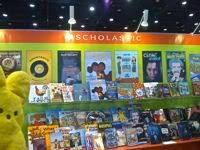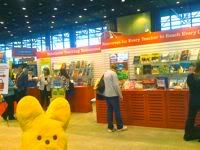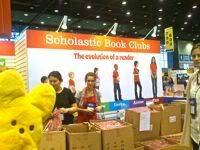 Scholastic Book Fair's superamazingdynamic Robin Hoffman hosted the Readers Theater . . .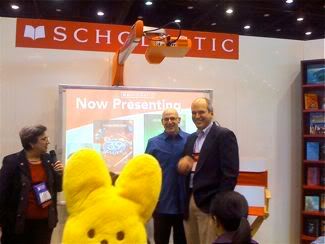 (Robin's on the left, with 39 CLUES dudes Gordon Korman and Peter Lerangis) After reading from BOBBY VS. GIRLS, and doing a book signing, I roamed the convention floor. And LOOK at the famous authors Peepy and I ran into/ran after. There's Holly Black, Kirby Larson, Kevin Henkes, and Elizabeth Partridge with Arthur Levine . . .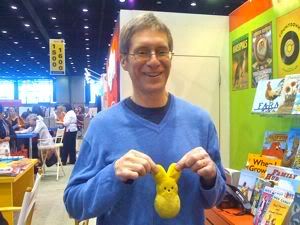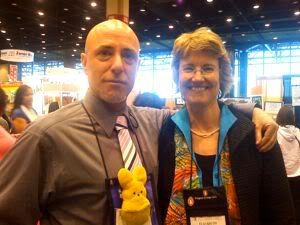 It must have been some sort of Newbery Assembly, because we saw our friends, Susan Patron and Cynthia Kadohata . . .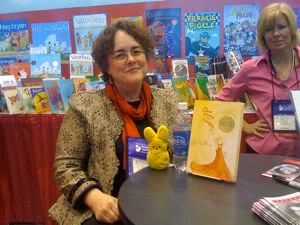 And we got to meet Newbery-ian Rebecca Stead. Here's our drawing of Rebecca when she won the Newbery and we blogged about it, and the real Rebecca up close and in person!!!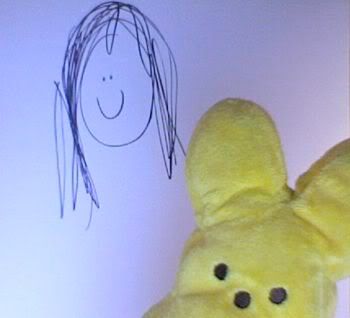 Scholastic President, Chairman and CEO Dick Robinson said this to Peepy and Moi . . . 1) I love these books, we need more like them!!! 2) Peepy and I are BFF!!! 3) Who wants Jell-O?!!!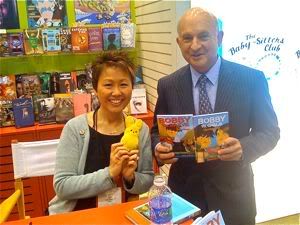 (Answer: #1) Oh! And there's Mitali Perkins, a Glue Animal, Lauren Tarshis, who's also the editor of STORYWORKS, and Candace Fleming . . .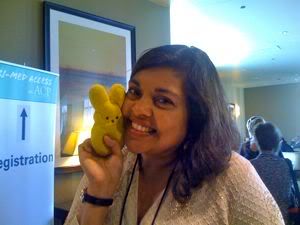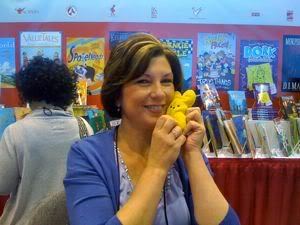 Then there's this mystery author. It's 1) Snoopy, 2) Bill Shakespeare, or 3) Neal Shusterman . . .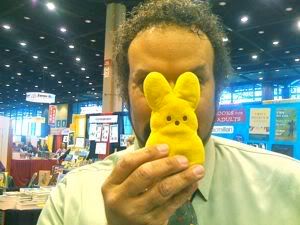 The next day, we did a presentation, along with Ruth McNally Barshaw, who not only plays musical instruments, but taught us how to draw . . .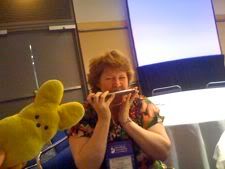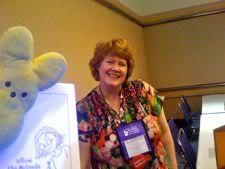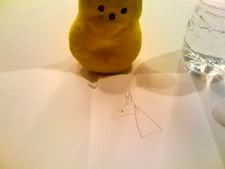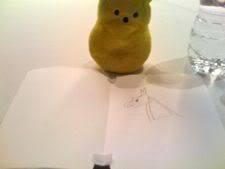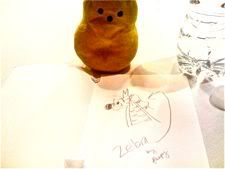 Okay then, so next blog we'll attempt to explain what Jon Scieszka and Christopher Paul Curtis are doing . . .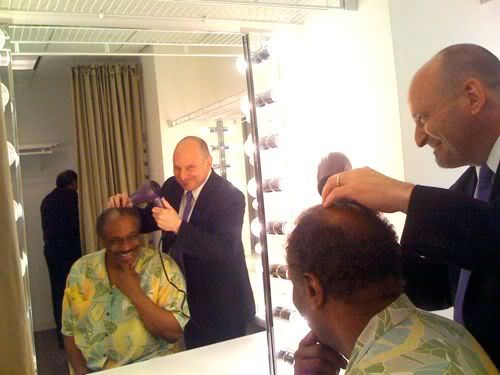 But in the meantime, check out READERGIRLZ Author of the Month!!!!!

Lisa Yee

Create Your Badge Disclaimer: No proofreaders were harmed (or even used) in the creation of this blog.
Subscribe to Lisa Yee's Blog and get her fresh baked blogs e-mailed to you!
Or you can click this for a RSS feed...