Thanks to my nifty Time Machine, even though I am back in Southern California, I'm still in NYC!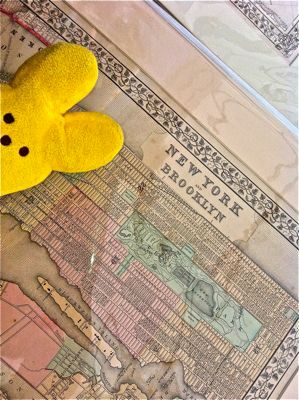 Yes, after that
rousing KidLit Drink Night
, the next day was devoted to more food and fun! Why? Because I rendezvoused with these mystery guys . . .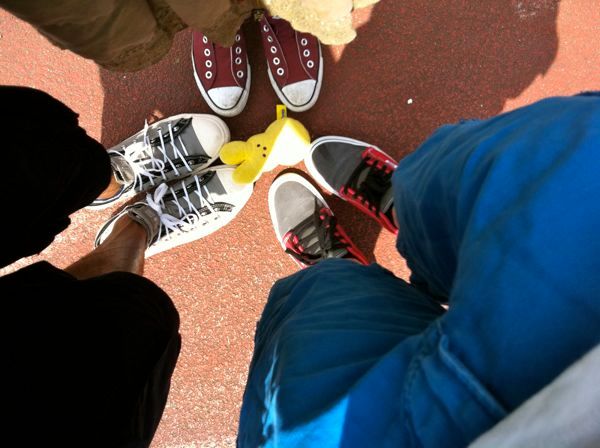 (You are looking at the shoes of three authors and an editor.)
You are correct! It's amazing author
Phil Bildner
and amazing Disney senior editor
Kevin Lewis.
Kevin's one of those classic over-achievers and is also an author. In fact, he wrote one of Son's favorite books when he was younger (um, that is when both Son and Kevin were younger).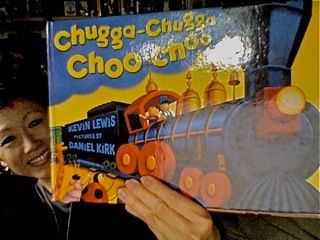 Where did we meet? Why here, of course . . .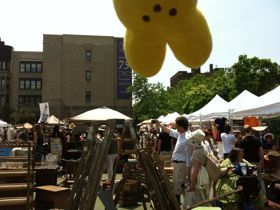 Excuse me? But where exactly is that, you ask.
Why, it's the
Brooklyn Flea
-- as in flea market!
There was so much to see, and it was great because the three of us love looking at old books!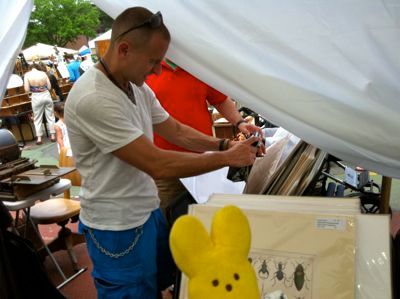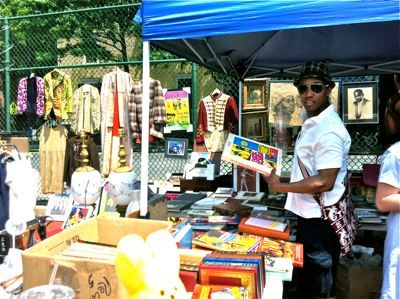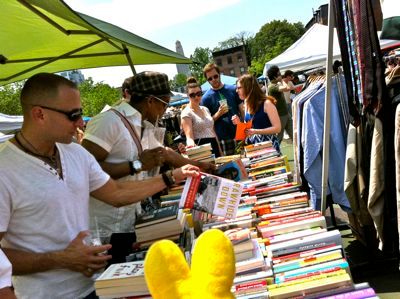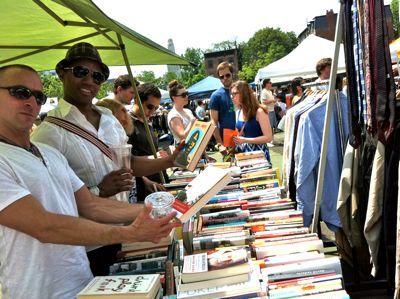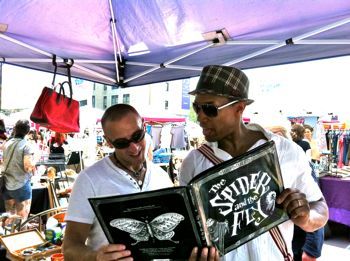 (Fun fact: Kevin was the editor of
Tony DiTerlizzi's
SPIDER AND THE FLY)
There was no shortage of great food . . .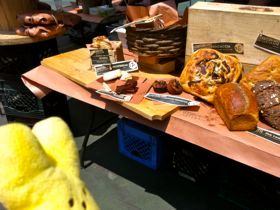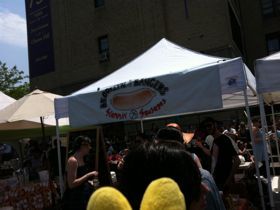 Peepy
liked the donuts best . . .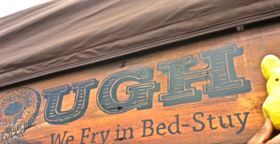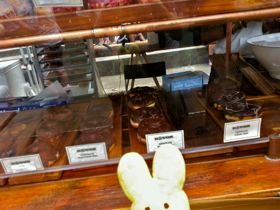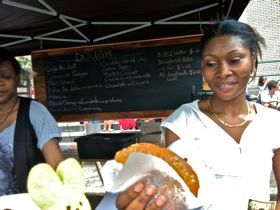 On the topic of donuts, recently it was National Donut Day!!! Of course, I did my part to support this non-partisan food fest. It was, after all, my patriotic duty.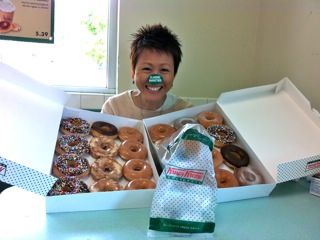 Oops. We digressed. Back to Brooklyn.
I had the pulled pork sandwich and fresh watermelon juice . . .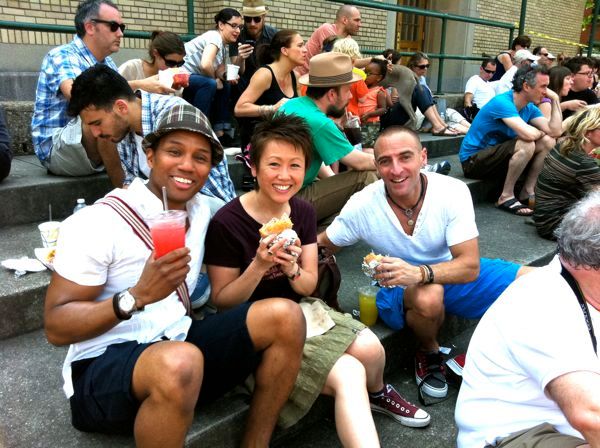 Fortified, we continued our exploration . . .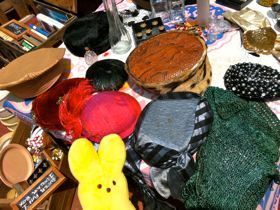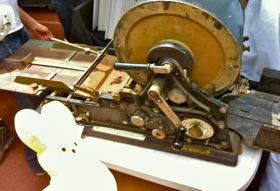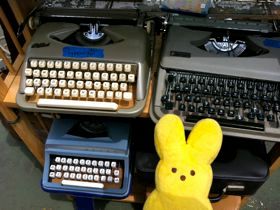 It was all well and good, until Kevin's obsession with large vintage metal object became too much for Phil to handle . . .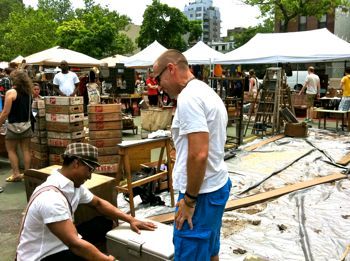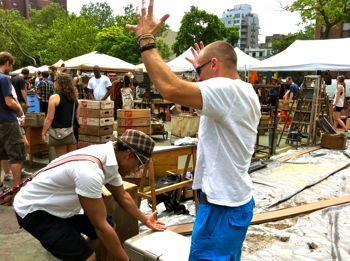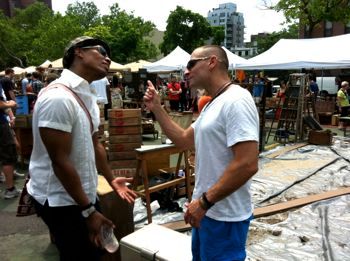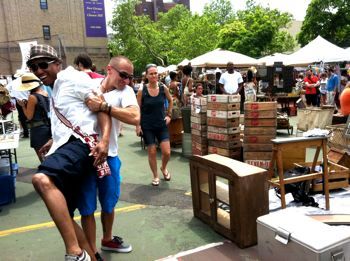 I would have to say that I side with Kevin on this. Given what my office looks like, and all. I mean, one can't have too much stuff, right?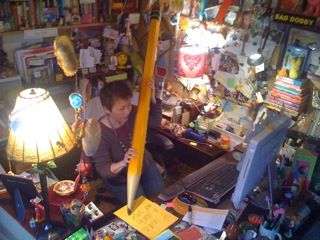 Luckily, by the end of the day (ice cream helped) we were all friends again!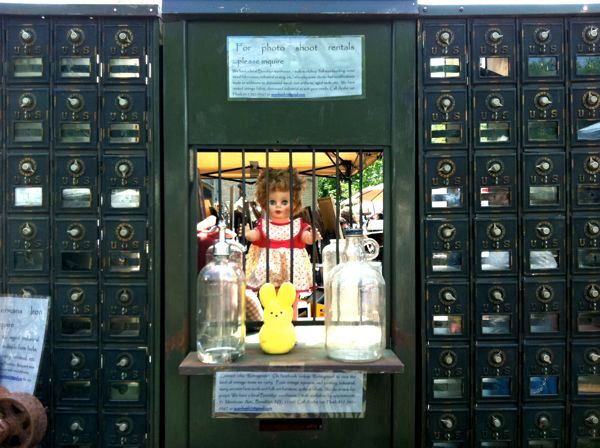 Speaking of
Warp Speed
(pretend we were!), here are some really cool things people have been saying about it. Click
HERE
and
HERE
to see.
Disclaimer: No proofreaders were harmed (or even used) in the creation of this blog.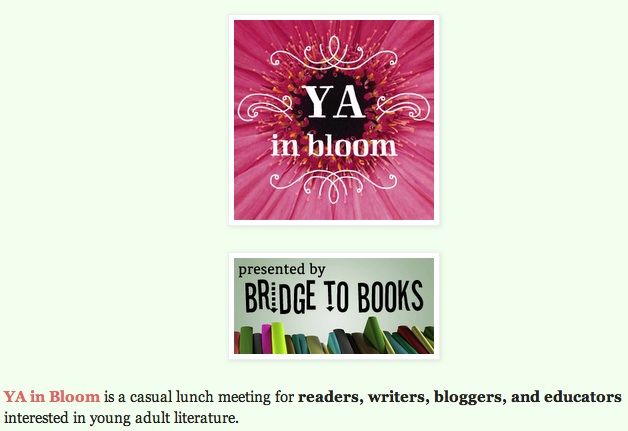 Do you love Young Adult novels? Then come join me and other authors, bloggers and educatiors on June 25th at Vroman's in Pasadena!
CLICK HERE
for more info.
Follow Lisa on Twitter by
CLICKING HERE
.
Lisa Yee
height=26 width=132 alt="Google Groups">

Subscribe to Lisa Yee's Blog and get her fresh baked blogs e-mailed to you!

Or you can click this for a RSS feed...