A while back I heard from a fellow with the awesome name of
Ransom Riggs
. It seems he was working on a project and needed to find authors who were terrible writers when they were kids.
John Green
had told him about me.
Er, thanks, John.
(Here's Moi and John, who is standing on a chair, with our agent,
Jodi Reamer.
)
Oh! And here's
an interview
I did with John, eons ago when we were both practically children.
Anyway, Ransom set aside that project to work on another one, namely a YA novel with the awesome name of
MISS PEREGRINE'S HOME FOR PECULIAR CHILDREN.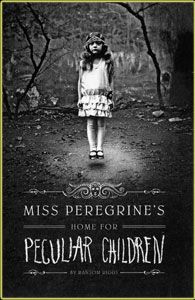 It's an amazing book and was
recently reviewed
in Entertainment Weekly and People magazine, and is already a NY TIMES bestseller!
Here's a spooky
preview
. . .
On Sunday, we went to Ransom's very first book signing at
Dark Delicacies
in Burbank, CA . . .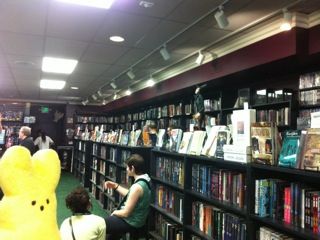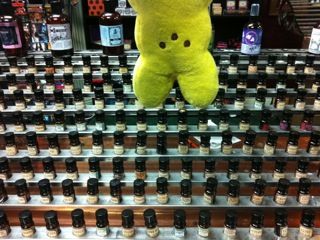 Peepy
thought that she was the main draw, but then Ransom took the stage . . .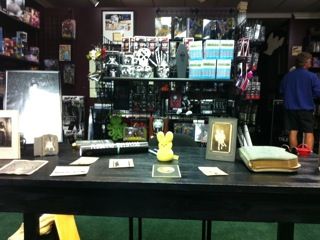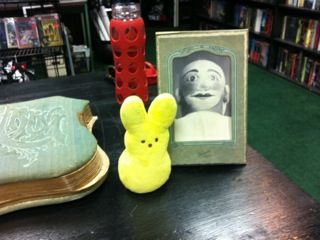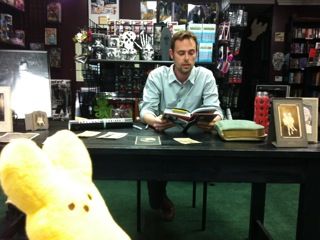 This is what he looked like when he read . . .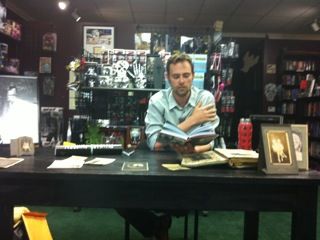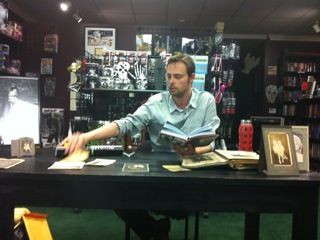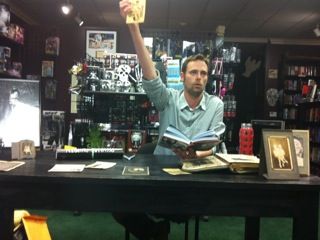 Meanwhile . . . this how he sounded and
what his foot was doing
during the reading . . .
(Ransom was sitting on his other foot)
Disclaimer: No proofreaders were harmed (or even used) in the creation of this blog.
HEY! HEY! HEY! Do you love Young Adult novels? Then come join me and other authors, bloggers and educatiors on June 25th at Vroman's in Pasadena!
CLICK HERE
for more info.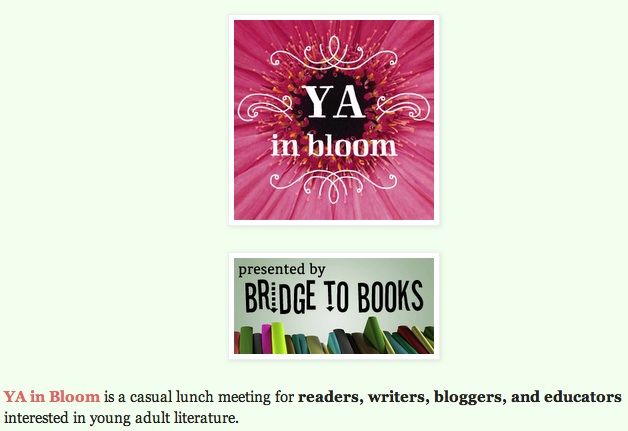 CLICK HERE
to find out about Lisa's newest book, WARP SPEED!!!
Follow Lisa on Twitter by
CLICKING HERE
.
Lisa Yee
height=26 width=132 alt="Google Groups">

Subscribe to Lisa Yee's Blog and get her fresh baked blogs e-mailed to you!

Or you can click this for a RSS feed...