Okay! So after hanging out with Jon Hamm (sort of),
Day One of BEA
(
BookExpo America
) continued into the night.
Met up with old pal (as in I've known her for a long time),
Elise Broach
, on the right, and finally got to meet
Natalie Standiford
.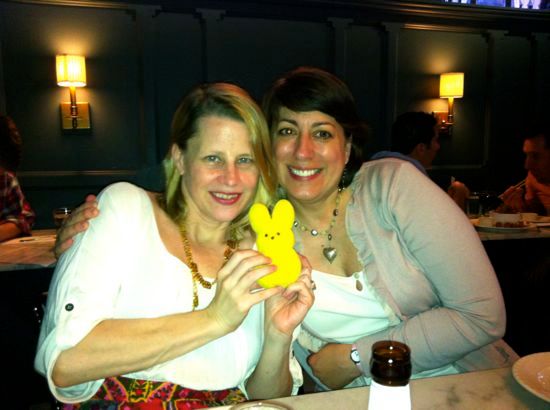 Wait, there's more . . . look, it's
Bennett Madison!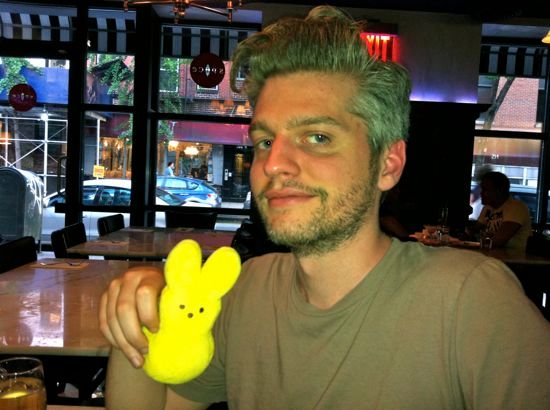 The four of us debated the misuse of who/whom, which one of us should run for president, and advanced algebra.
The next day, it was back to BEA. So, so, so fun seeing friends, like
Egmont
VP/Publisher Elizabeth Law . . .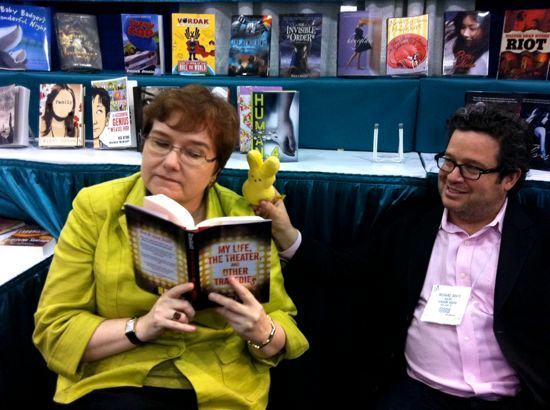 NY TIMES bestselling author
Lisa McMann
and I rendezvoused for the second time in a month . . .
Oh, look!
John Rocco's
new book with our Young People's literature ambassador,
Katherine Paterson
. . .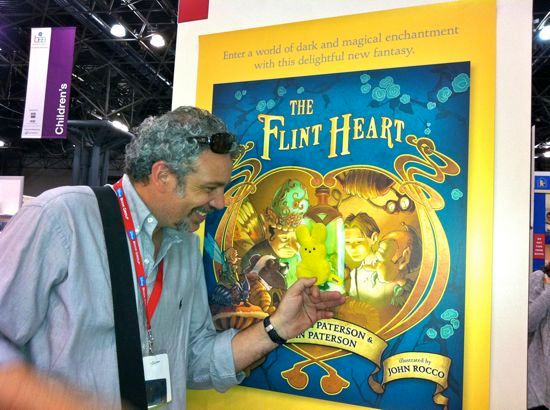 (John was also there for the unveiling of his latest Rick Riordan
book cover
.)
It's always great to see
Megan McDonald
, here with
JUDY MOODY
a.k.a.
Jordanna Beatty
.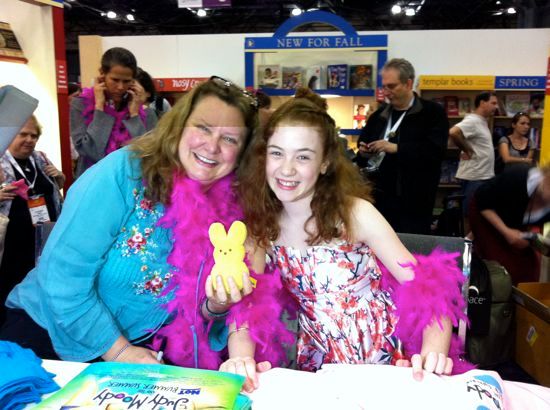 What's that? What does Jordanna have to say about
Peepy?
Let's find out . . .
Michael Northrup
was walking looking inconspicuous with a chic Peep . . .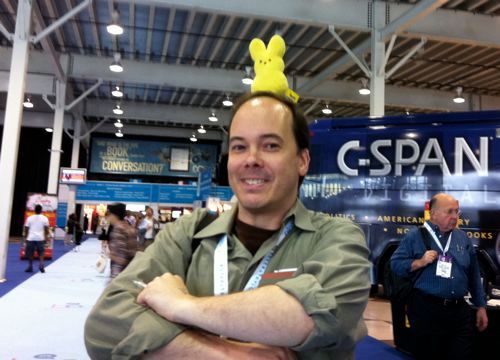 This unassuming
multiple Caldecott Honor winner
is from our hometown-ish . . .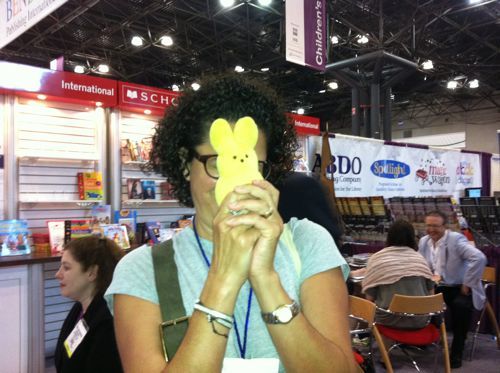 I waited in line for
Tom Perrotta's
new book THE LEFTOVERS. (I've read EVERYTHING he's ever written, well except for his cancelled checks.)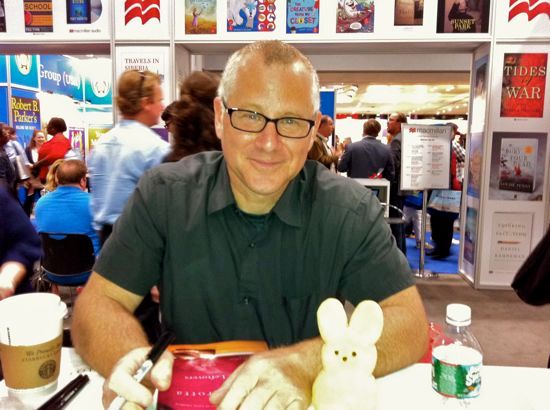 Speaking on lines,
here's mine
for my American Girl KANANI signing . . .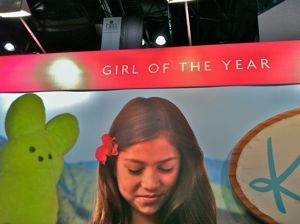 It was lunch with the gals,
Sarah Darer Littman
and
Julia DeVillers
and we discussed global warming, geometry and, er, the dearth of pronouns . . .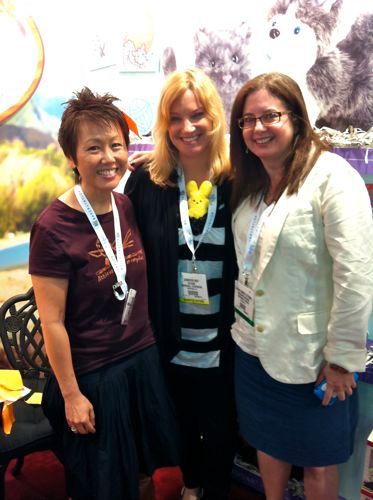 One of us was celebrating a birthday, but I won't say who/whom. However, here's a hint . . .
Later, we went out for birthday drinks with NY TIMES bestselling
Peter Brown
. . .
Here's Peter with a very special well-thought out message to us all . . .
The signing for my
American Girl
2011 Girl of the year
KANANI books
went great! I signed several million copies (more or less) . . .
Oh! And I can't forget, we also ran into
Coe Booth
and Editor/Author/Everything NY TIMES bestselling (they were everywhere!) author
David Levithan
. Here's some really, really, deep stuff
they had to say.
The evening was tres exciting because it was KidLit Drink Night, benefiting, RIF!!! But I'll blog about that next so you can rest your eyeballs.
In the meantime, here's a preview pic of an unnamed editor and Newbery Award winner at the event . . .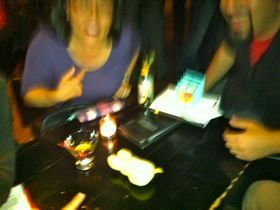 Disclaimer: No proofreaders were harmed (or even used) in the creation of this blog.
CLICK HERE
to find out about Lisa's newest book, WARP SPEED!!!
Follow Lisa on Twitter by
CLICKING HERE
.
Lisa Yee
height=26 width=132 alt="Google Groups">

Subscribe to Lisa Yee's Blog and get her fresh baked blogs e-mailed to you!

Or you can click this for a RSS feed...