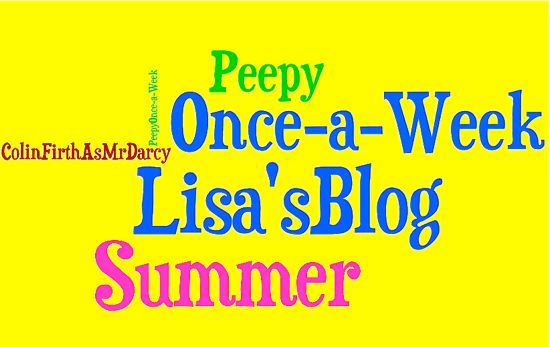 Just got back from Comic-Con . . .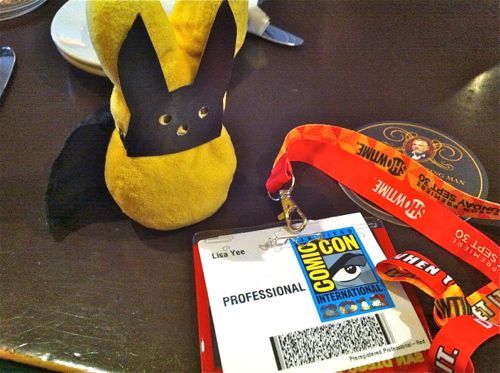 We'll be blogging about that next. (I'm still trying to recover from the chaos.) But in the meantime, there's this . . .
It's a well documented fact that I like
bookish lunches
, and I like to lunch with fellow KidLitters. Hmmm, that doesn't sound right. Let me rephrase that -- I like to lunch with fellow authors/illustrators in the KidLit arena.
(
Here's proof
.
Here's proof
.
Here's proof
. Here's . . . well, you get it.)
Not long ago Mo Willems was in town. So a bunch of us met up. It took a bit of wrangling, but everyone finally assembled.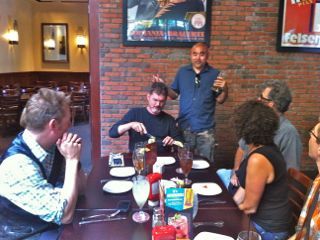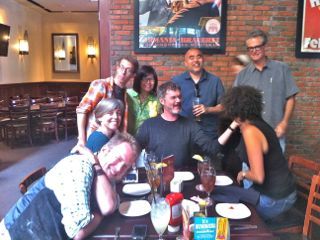 Here's animator/author/illustrator
Tom Warburton
;
Cheryl Willems
(Mo's better half); author/animator/illustrator (Wow! Wow! Wubbzy!)
Bob Boyle
; animation background artist
Teri Shikasho
(Bob's better 2/3rds); author/illustrator/former TV writer (Sesame Street)
Mo Willems
(seated), author/illustrator
Dan Santat
; TV writer/cartoonist (The Simpsons, Seinfeld)
Tom Gammill
and author/illustrator
Marla Frazee
. . .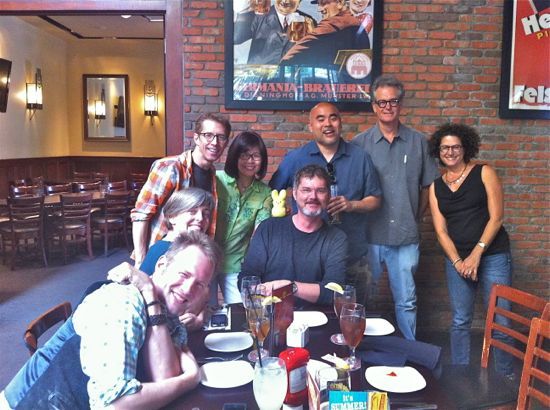 As with most author/illustrator lunches, much time is spent mocking each other out . . .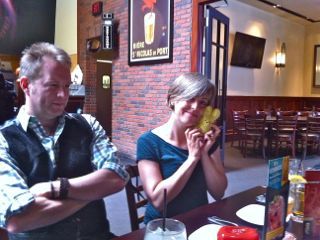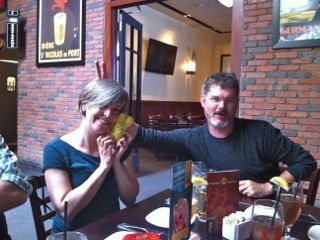 Luckily for us, Tom took classy photos of us eating . . .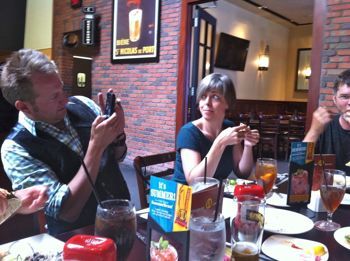 Therefore, if you'd like actual proof that food was consumed,
CLICK HERE
to be magically transported to Tom's blog.
In other news, look what I got in the mail!!!
Yes! It's the paperback version of
BOBBY THE BRAVE (SOMETIMES)
. The book will be in stores on August 1.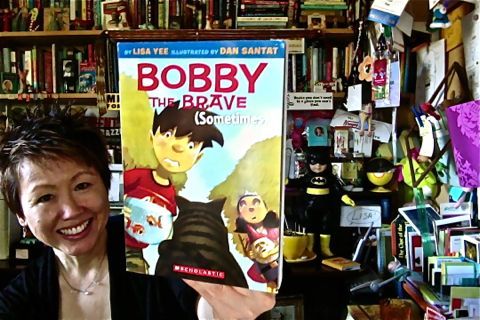 Now, on a much sadder note,
My Labradoodle
, who is hypoallergenic and great for families like mine who have allergies, was diagnosed with . . . allergies. It didn't help that she loves to roll around in the grass and pick up burrs and whatnot.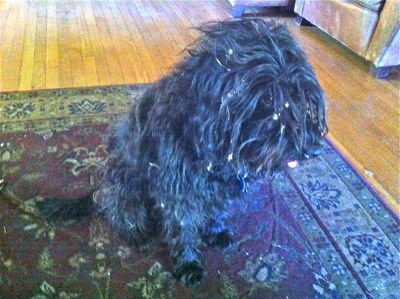 So the vet ordered a haircut. The first ever haircut she's even had. There was much sadness when this tragic event occurred . . .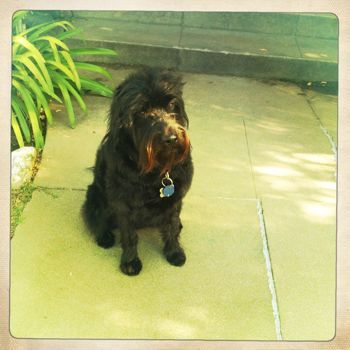 So let this be a lesson to you. If you want to keep your stylish hairdo, don't roll around in the burrs.
And finally, if you want to catch a great movie, I highly recommend
this one
. . .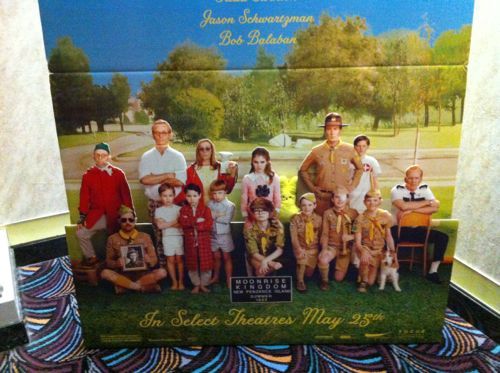 Next Blog: Behind-the-scenes, and in the midst, of the madness called
Comic-Con!!!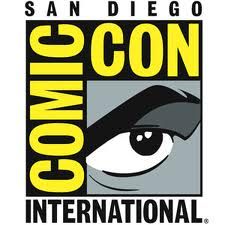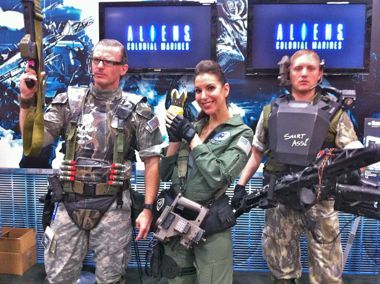 UPCOMING JULY STUFF . . .
July 27 - South Pasadena Library Writing Workshop for Kids
July 30 -
Once Upon a Time Bookstore
- Get Your Pens Out Writing Club
===========================
Disclaimer: No proofreaders were harmed (or even used) in the creation of this blog.
Want to check out Lisa's NEW AND IMPROVED website? Simply
CLICK HERE
.
Interested in having Lisa speak at your school, library or conference?
CLICK HERE
for more information.
Lisa Yee
Subscribe to Lisa Yee's Blog and get her fresh baked blogs e-mailed to you!

Or you can click this for a RSS feed...