Of course a place with so
many authors
and
illustrators
would have the most awesome bookstore. We were still staying in our lovely
undisclosed location
when we first visited the
Montague Bookmill
. . .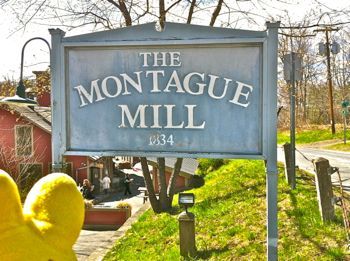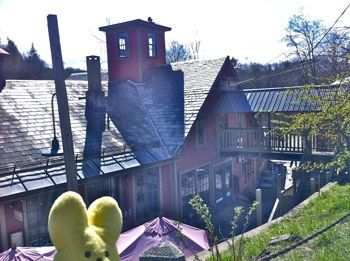 Set in an gristmill that was built in 1842, this amazing indie bookstore is on the banks of a river and located near Amherst . . .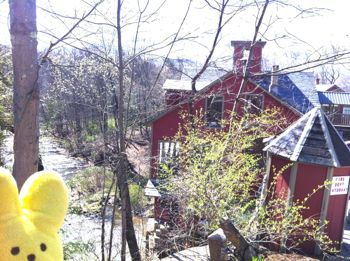 After THE MOST DELICIOUS SALAD at
Lady Killgrew
, which is part of the Montague Mill . . .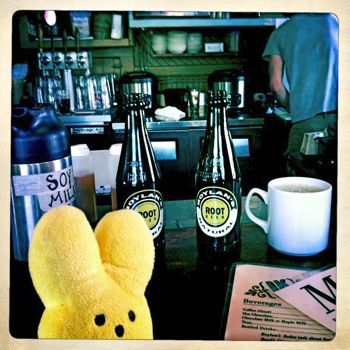 . . . it was time to explore . . .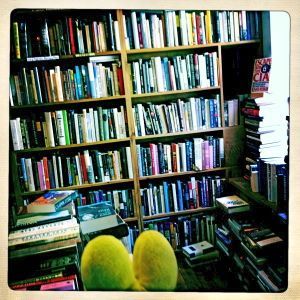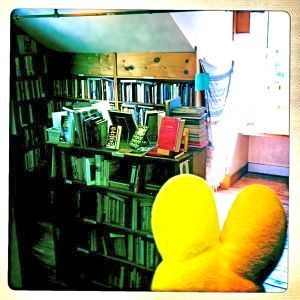 Wait! Who's that reading to
Peepy
? Why it's
Susan Shilliday
, ex-pat from Los Angeles -- a screenwriter (Legends of the Fall, Thirtysomething, etc.) turned Montague Bookmill owner . . .
Here's more to admire . . .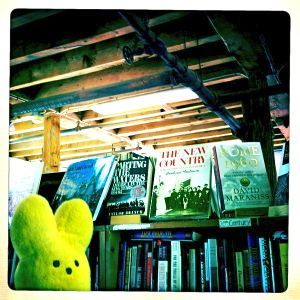 Ah, what a glorious bookstore!!!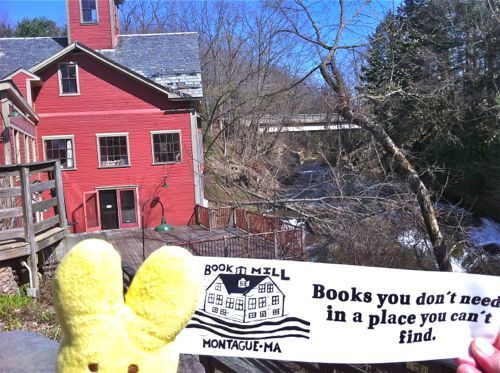 BTW, it was so great that on our last day in the area, we returned to look at books and eat the delish brown rice and veggie salad . . .
Brace yourself for a rocky transition . . . Whoa,
DoSomething.org
is amazing. They are "one of the largest organizations in the US for teens and social change." Recently, DoSomething.org editorial intern Molly Hornan interviewed me on their website. You can read it
HERE
.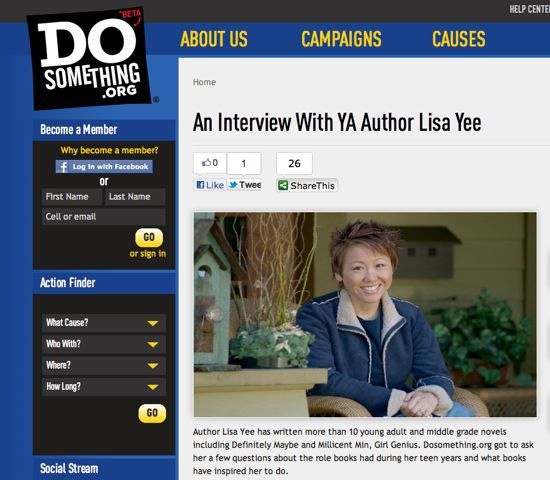 =========================== Disclaimer: No proofreaders were harmed (or even used) in the creation of this blog. Want to check out Lisa's NEW AND IMPROVED website? Simply
CLICK HERE
. Interested in having Lisa speak at your school, library or conference?
CLICK HERE
for more information. Upcoming Events . . .
LitFest Pasadena
, May 12 10:30 – 11:20 -- Youth Knows No Bounds: Breaking the Cliques and Clichés of Young Adult Literature with Cecil Castellucci, Ron Koertge, Blake Nelson, and Lisa Yee Moderated by Sherri L. Smith
Lisa Yee
Subscribe to Lisa Yee's Blog and get her fresh baked blogs e-mailed to you!
Or you can click this for a RSS feed...