After our fun-filled
Meltdown
, we stayed a good long time in Northampton so we could write. However, there were many delicious distractions, like the
Eric Carle Museum of Picture Book Art
on the
Hampshire College
campus . . .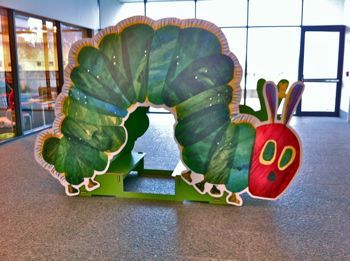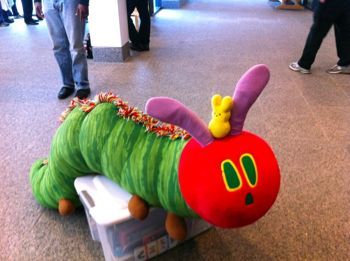 The museum is filled with great children's book art and great children's book artists. While we were visiting, so was
Kadir Nelson
, along with Sharon Robinson, author and daughter of baseball great, Jackie Robinson . . .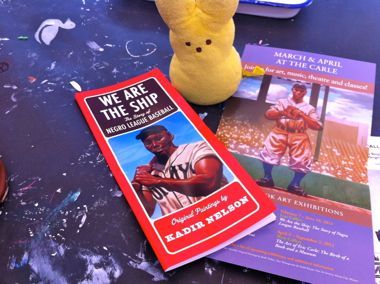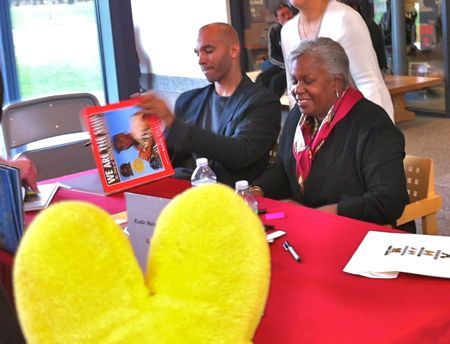 Here's Moi with Kadir at the National Book Festival Library of Congress Gala last year . . .
And
CLICK HERE
to see photos of Kadir painting
Dan Santat
faster than I can take a photo.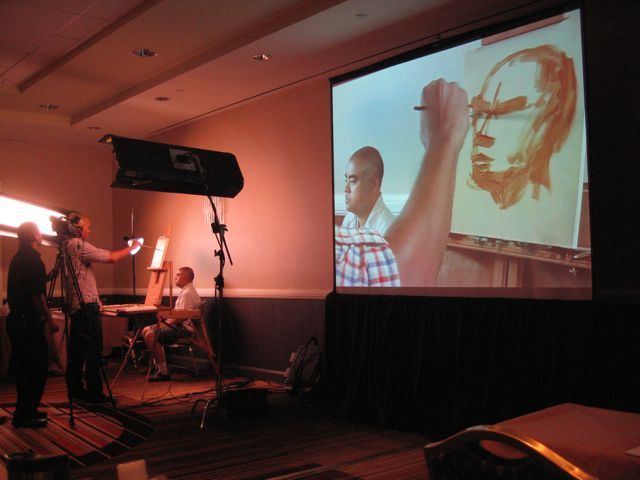 But back to the Carle. You never know who you'll run into in KitLitLand. Look -- It's big mouth
Susannah Richards!!!
(I'm not being mean. That's what they call influential booksellers and experts in our industry. Publishers send
big mouths
early editions of books, etc. so they can help buzz a book.)
It was so cool because Susannah knew I was in town. So she had copies of my books in the trunk of her car for me to sign in case she saw me . . .
Then who should we see, but
Diane DeGroat
(center left) and author
Shelley Rotner
, the creators of
HOMER
. . .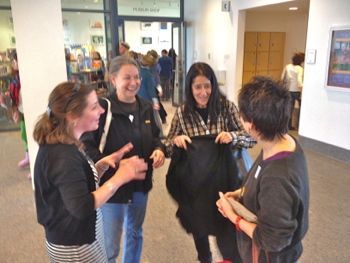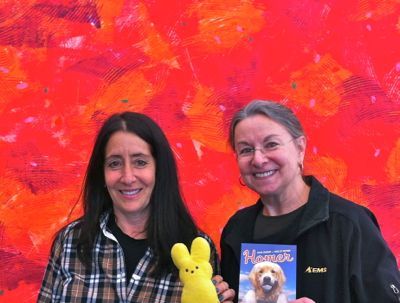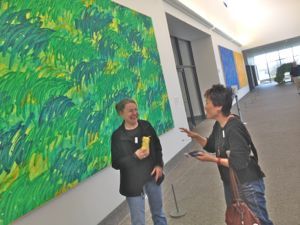 There's art everywhere, even in the restrooms . . .
Later,
Peepy
ventured into the art room to make a lovely Peep stamp . . .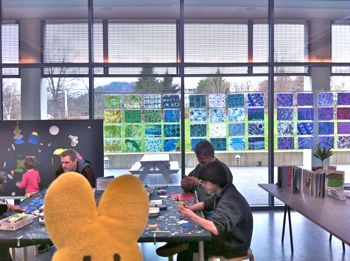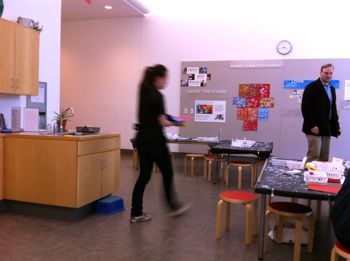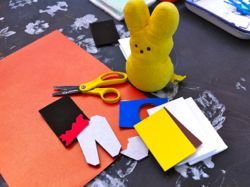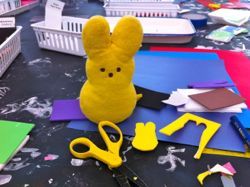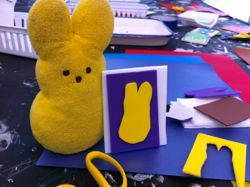 We're hoping to get our Peepy art into a gallery someday. What do you think?
Oh, and guess what?
WARP SPEED
has been named to Bank Street's Best Books of the Year list!!!
Hey! Hey! If you happen to be on the Hampshire College campus, or one of the other surrounding colleges, be on the lookout for these totally awesome flyers!!!!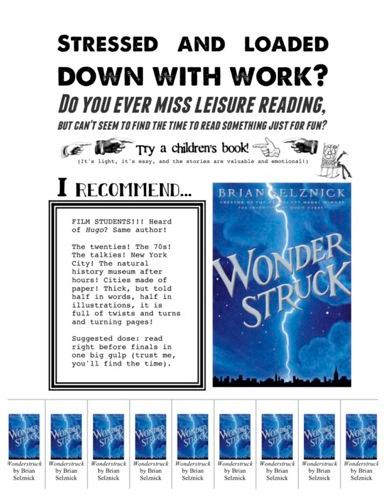 ===========================
Disclaimer: No proofreaders were harmed (or even used) in the creation of this blog.
Want to check out Lisa's NEW AND IMPROVED website? SImply
CLICK HERE
.
Interested in having Lisa speak at your school, library or conference?
CLICK HERE
for more information.
Upcoming Events . . .

SAT
11:00-12:00 NOON: signing at Scholastic/Diesel booth with Dan Santat
1:00 PM-2:00 PM: signing at Once Upon a Time booth with Dan Santat
4:00-5:00 PM: signing at USC Civil Engagement Booth
SUN
12:15-1:30 PM: signing at USC Civil Engagement Booth
1:30-2:30 PM: signing at Scholastic/Diesel booth
Lisa Yee
Subscribe to Lisa Yee's Blog and get her fresh baked blogs e-mailed to you!

Or you can click this for a RSS feed...