Even though we were in California
for Halloween
, via our Most Excellent Time Machine, we are now
back in Alabama
for another adventures. Yes!
My Peep
and I were invited to speak at the University of Alabama, Birmingham as part of the
Writers Series
. Our venue was this wonderful former church on campus . . .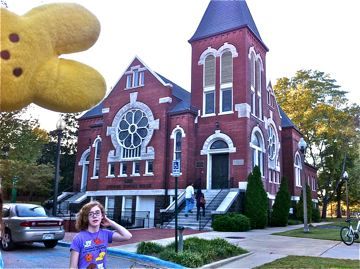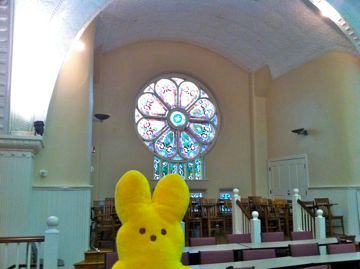 While others were working hard and getting everything set up, Peepy decided to go exploring . . .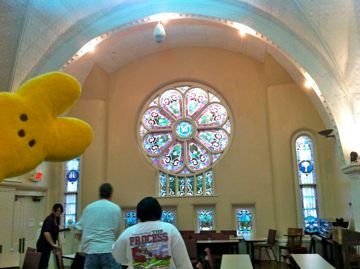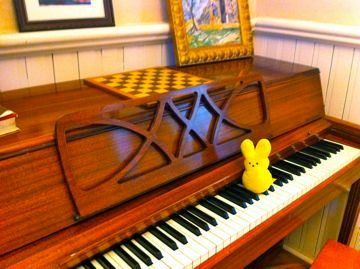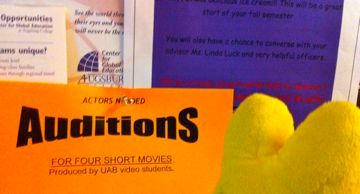 She couldn't find herself on the honor roll, so Peeps went looking for Rebecca to clear up the obvious mistake . . .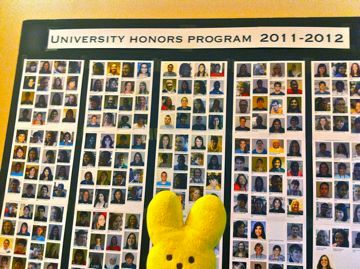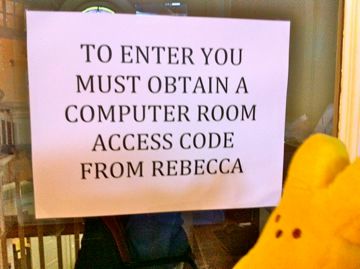 Meanwhile, my dear friend Norah, who is author/UAB creative writing faculty member
Kerry Madden's
daughter, was busy at work . . .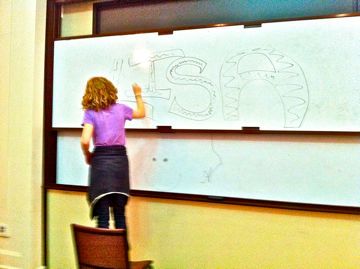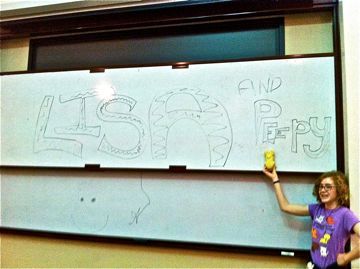 (Kerry and I are friends from Los Angeles, but she moved a couple of years ago to teach creative writing at the
University of Alabama at Birmingham
. Here's
Kerry's going away party
.)
Peepy got back from her explorations just in time for the pizza party. Soon it was time to speak to this awesome group of students/writers/cool people . . .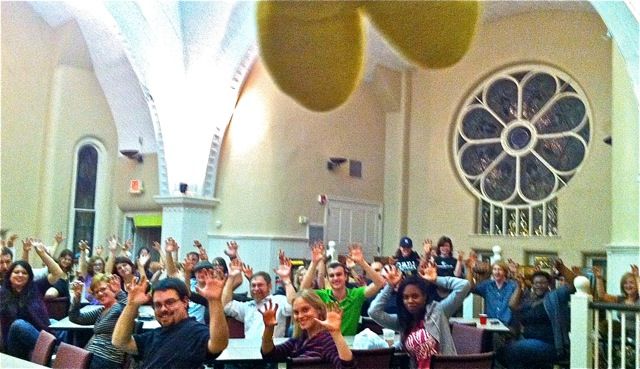 Thank you, UAB for your wonderful hospitality!!!
Sadly, our trip home was not nearly as fun. First there was a "bird strike" in the air and the plane was delayed and had to be examined . . .
(Poor bird.)
Then on the connecting flight, there was a foul smell in the bathroom (and I mean FOUL), and it was so bad the pilot could not take off until an engineer fixed the cable or whatnot . . .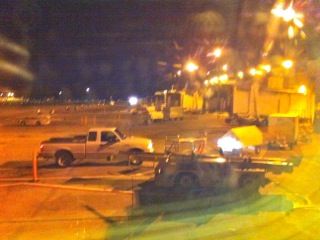 But we managed to make it home and be greeted by Puppy!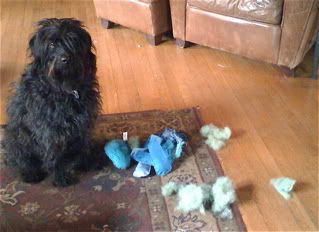 Ah hem. How are you at pronouncing names from books? Check out
this Scholastic OOM blog
and test your skills. Can you say "Thammasat Tantipiniciwong Schneider"? He's a character from my YA novel
ABSOLUTELY MAYBE!
BTW, here's what Thammasat a.k.a. Ted looks like, on left. That was the original book cover. The final cover is on the right . . .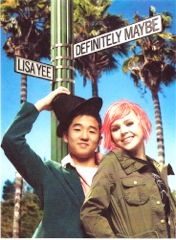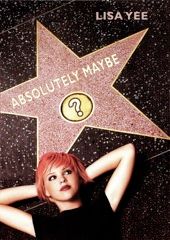 Live in or near Pasadena, or have a car, plane or train? Then join me and my friends at
Vroman's
Wednesday, November 9 at 6pm
695 E. Colorado Blvd, Pasadena, CA
Group event for the anthology,
Dear Bully: Seventy Authors Tell Their Stories
--
featuring Cecil Castellucci, Nancy Holder, Amy Goldman Koss, Melodye Shore and Lisa Yee
You are not alone. In this deeply personal collection, at turns moving and self-effacing, today's top authors for teens come together to share their stories about bullying, as silent observers on the sidelines of high school, as victims, and as perpetrators.
--------
Say there, are you a dad? Do you know a dad? Then
come to Skylight
books!
Saturday, November 12 at 5 p.m.
1818 N. Vermont, LA, CA
It's a special event featuring the new anthology Rad Dad: Dispatches from the Frontiers of Fatherhood. Join the anthology editors Tomas Moniz and Jeremy Adam Smith, anthology contributor Jason Sperber, special guest Lisa Yee, and musical guest Mista Cookie Jar for an event celebrating the rad dads we all know and love!
Disclaimer: No proofreaders were harmed (or even used) in the creation of this blog.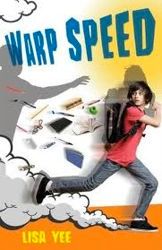 CLICK HERE
to find out about Lisa's newest book, WARP SPEED!!!
Lisa Yee
Subscribe to Lisa Yee's Blog and get her fresh baked blogs e-mailed to you!

Or you can click this for a RSS feed...