Guess who's was, and will be, at Skylight books in Los Angeles?
First Clue:
Cecil Castellucci!!!!
Yes, not only was it a book launch party for Cecil's latest novel, FIRST DAY ON EARTH -- but it was her birthday, too!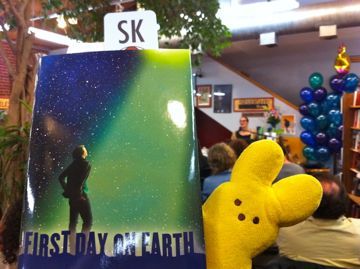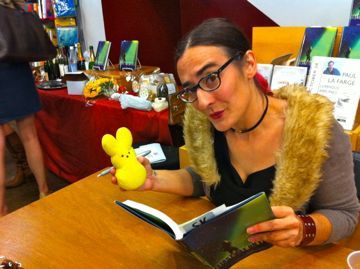 And how does Miss Cecil celebrate her birthday? How about, by giving away present to the people in the audience???!!!!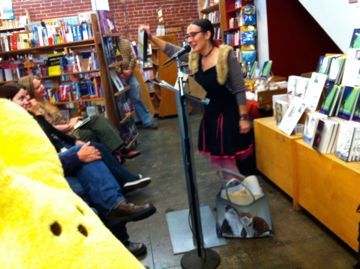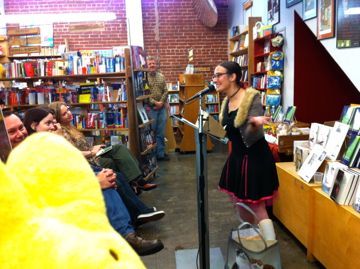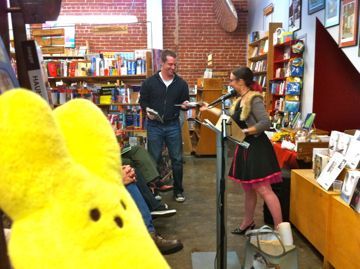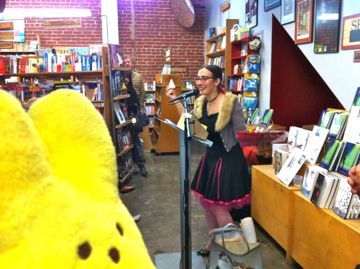 Wheeeee!!! Look what we got . . .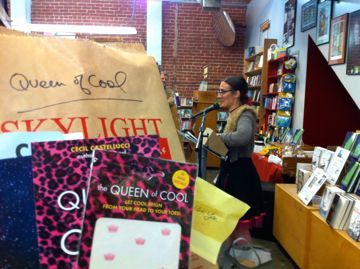 Later, Peepy went to celebrate Cecil's birthday with a slice of this . . .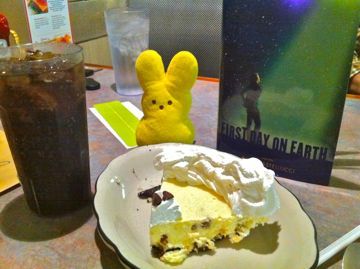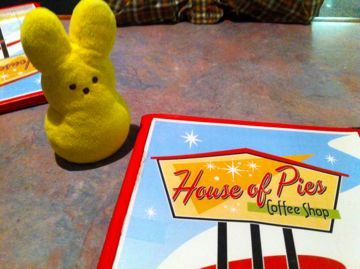 Now then, guess who will be at
come to Skylight
books this Saturday? Here's a hint . . .
Still not sure? Here's a second clue: Me!!! Plus these some totally awesome dads. Why? Because . . .
It's a special event featuring the new anthology
Rad Dad: Dispatches from the Frontiers of Fatherhood.
Join the anthology editors Tomas Moniz and Jeremy Adam Smith, anthology contributor
Jason Sperber
, special guest
Lisa Yee
, and musical guest Mista Cookie Jar for an event celebrating the rad dads we all know and love!
Skylight Books
Saturday, November 11 at 5 p.m.
1818 N. Vermont, LA, CA
And lastly, check out
this video
. Jimmy Kimmel asked parents to lie to their kids and tell them they ate all their Halloween candy. This clip is of a couple brothers who are hilarious, especially the big brother . . .
Disclaimer: No proofreaders were harmed (or even used) in the creation of this blog.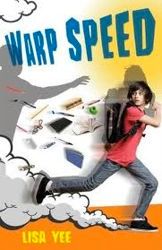 CLICK HERE
to find out about Lisa's newest book, WARP SPEED!!!
Lisa Yee
Subscribe to Lisa Yee's Blog and get her fresh baked blogs e-mailed to you!

Or you can click this for a RSS feed...